Remember when Triumph partnered up with Williams Advanced Engineering (WAM), Integral Powertrain Ltd., and WMG (University of Warwick) on a fully-funded project to create a zero-emission monster for our good moto community? 
Remember when the mad hooner came out specced with a jaw-dropping scalable system said to be capable of 670bhp… and then they broke our hearts (/saved our noggins) by releasing that the TE-1 prototype model wasn't going to go into production? 
We're here to tell you that the day has finally come; at this very moment, the TE-1's potential is being converted to future Triumph production models, thanks to a few teams' worth of brainpans – though Triumph's Chief Product Officer, Steve Sargent, is still keeping any juicy cards pretty close to his chest.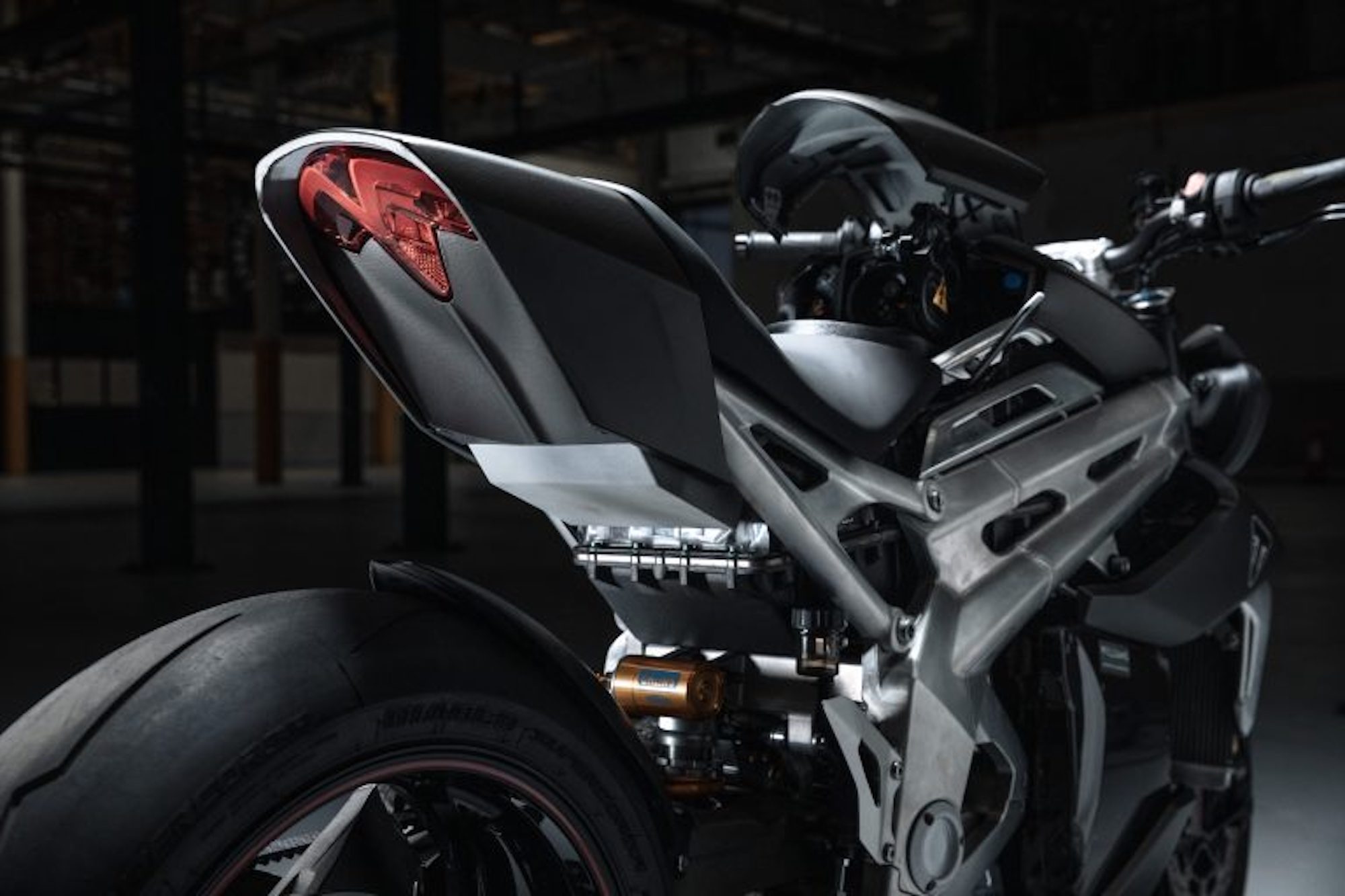 "We have bikes on the drawing board now that the guys are starting to develop," states Sargent in a report from MCN. 
"A lot of the guys who have been working on [the TE-1] are moving on to our production electric vehicles."
To recap, Integral Powertrain Ltd. was responsible for the TE-1's magnificant 13kW/kg and 9kW/kg peak and power densities, while it was Williams Advanced Engineering (WAM) who was responsible for the battery's potential to reach a 0-80% recharge in just 20 minutes. If these guys/gals are working on Triumph's future electric models, we're likely in for multiple variants of braap. 
What do you think? Let us know in the comments below, we love hearing from y'all.
Like what you see? Hit that button on the top of the page for ad-free reading in support of our good WBW gang, and as ever –  stay safe on the twisties.