From their MotoE paddock exit to new sustainable tech for the motorsports industry proper, Energica's been crushing brand scaling and what their successes mean for our good earth; now, a hefty 52% increase in 2022 sales (over 2021) and a further 67% logged in revenue shows that the Italian bike brand's decision to expand on their dealer network and continue in leadership for sustainable vehicles paid off in spades.

"Thanks to the great work and significant investments made with the support of our main shareholder Ideanomics – key to our development – the estimates of 2022 confirm Energica to be among the leaders of the EV market," enthuses Energica's CEO, Livia Cevolini in Energica's press release.
"This significant increase was achieved courtesy of the great feedback received in the first half of the year with the launch of the new model Experia – the world's first purpose-built electric touring bike."
"The Energica team…enable[s] all high-voltage battery engineering to be performed in-house. Software, firmware, hardware, and style engineering are also conducted in-house. These are precisely the reasons why… other EV companies are relying on us for their innovative projects through Energica inside."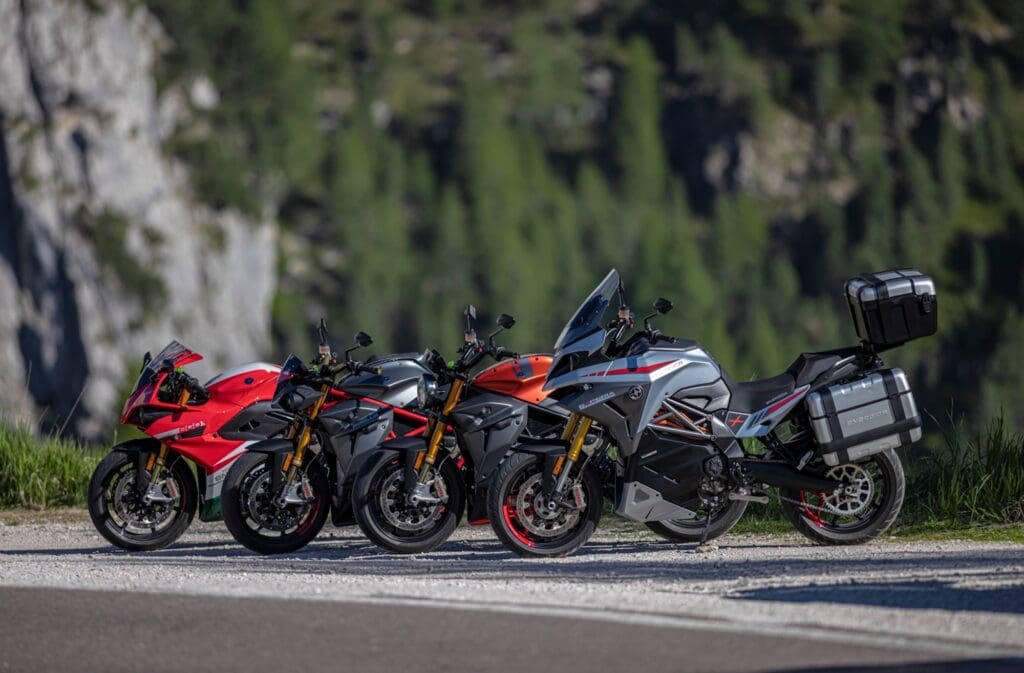 With a new season ahead of us and a very nice "44% increase in skilled manpower and production staff through Q3 2022," we'll be excited to see what 2023 brings.
Be sure to stay tuned, drop a comment below, boo that button at the tippy-top of our page for ad-free reading, and as ever – stay safe on the twisties. 
*Media sourced from
Energica
*