When a bloke at Onehandmade decided to take on an iconic 1979 Ducati MH900e, there was so much to balance.
First off, the MH900e is a hefty piece of Team Red history.  With the bike being revealed as Pierre Terblanche's revolutionary homage to Mike Hailwood's successes at the Isle of Man TT in 1978, few – if any – are keen to alter the original aesthetic.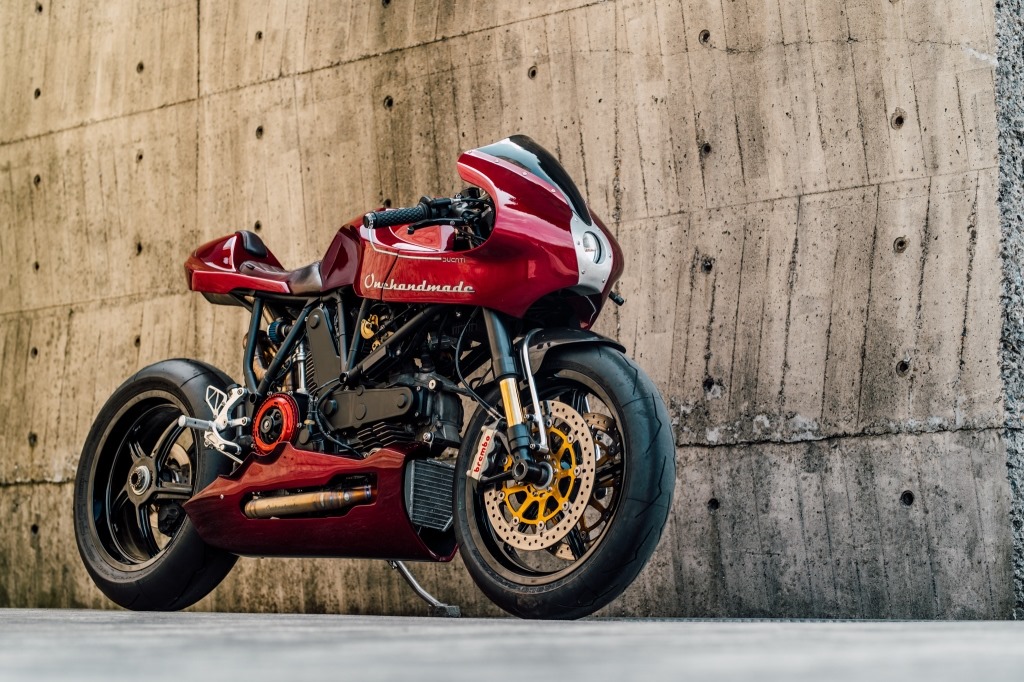 And considering 1000 of the original 2000 units sold in 31 minutes at the beastie's debut, these bikes aren't necessarily the easiest to get a hold of; AutoEvolution states that these rarities change hands for sizeable piles of cash at online auctions, wiht a preference for a well-maintained body.
So when the owner of Endless Tattoo (a Taipei ink shop) approached 'Chun' Hung of Onehandmade Customs with his MH900e, Chun knew the only option was to dive right in …but keep the integrity of the aesthetic intact.
To make matters more challenging, Chun had signed up for the Cafe Racer class at AMD, intending to enter the finished MH900e for the trophy; that left him precious little room for error.
The report states that Chun started from sketches (unusual for him, but mandatory considering the gravity of the project), with the end result causing him to toss the original bodywork for a hand-shaped aluminum fairing, tank, tail section, and belly pan.
"I needed to make sure we did everything right," the Taiwanese builder tells BikeExif.
"When I designed the body shape, I wanted anyone – even another MH900e owner – who looked at this bike for the first time to know it's an MH900e."
Just like that, a neo-retro twist on the classic machine was born.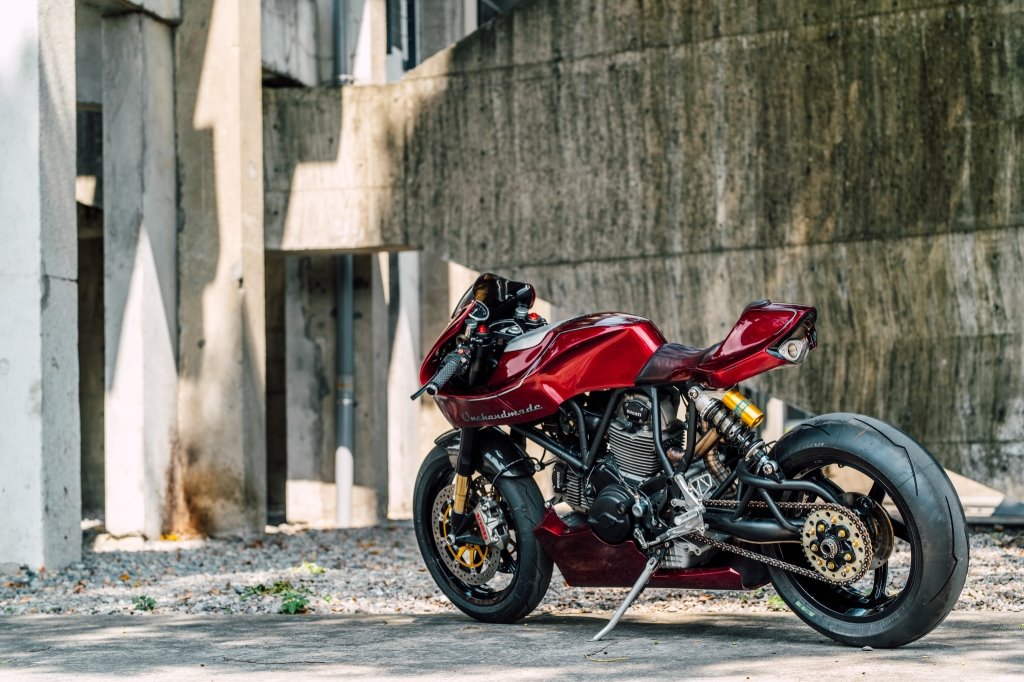 Onehandmade's creation features front Öhlins forks (ripped off a Ducati Monster 1100S), with an Öhlins rear shock to complete the duo. Upgrades also included a steering damper, the Brembo brakes (courtesy of a 1098), and Pirelli Diablo Supercorsa tires to stay true to the MH900e's roots, alongside a nifty STM clutch, a new battery from RCE, Aella rear sets, custom triple clamps (and clip-ons), Biltwell Inc. grips, with Motogadget turn signals and speedometer to complete the electronic components.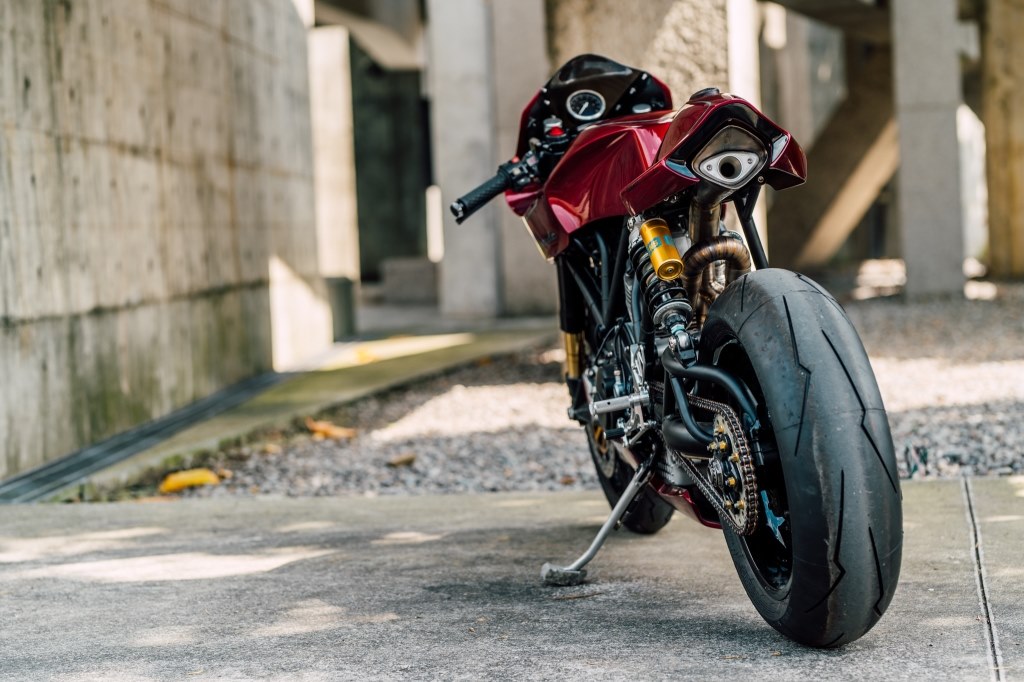 The bike's headlight sits in a custom aluminum housing, with LED strips for the taillight, tucking carefully into the curves of the tailpiece. Below that, a full titanium exhaust system has been installed, with a custom-dyed leather seat and upholstery on the perch courtesy of Kingsman Seat.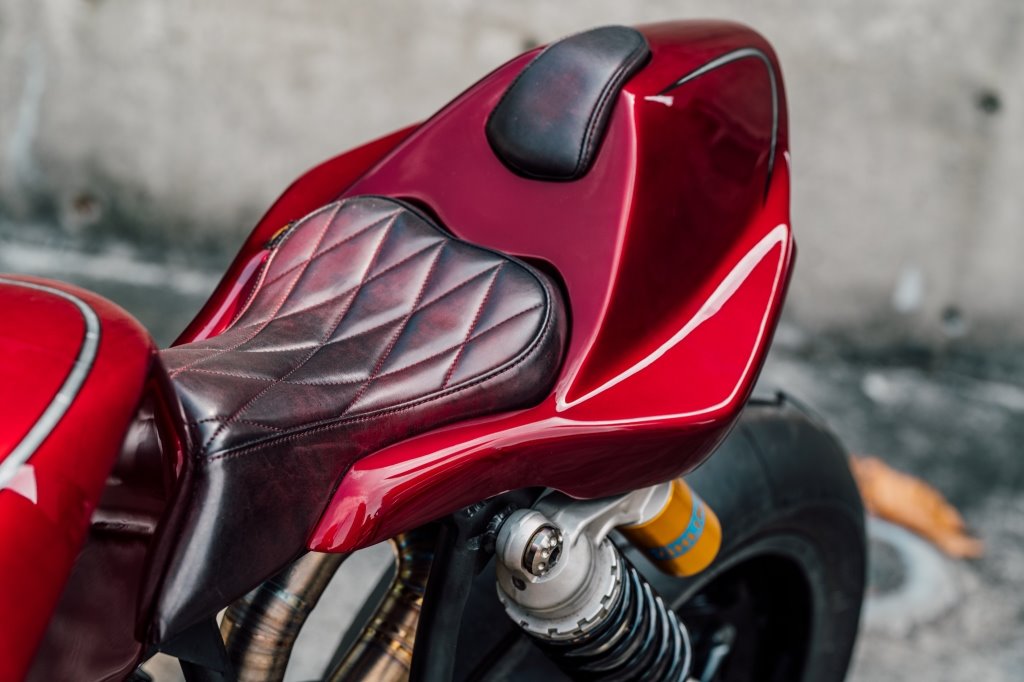 As for that do-die-for wine-red, INCROSS Custom Art did the honors – and the end results fooled even the spectators at AMD. 
"I remember when we were at the AMD World Championship, many people asked if the body is carbon fiber or glass fiber," Chun admits.
"When my answer was 'aluminum,' they didn't believe me – so I took out my phone to show them photos of the aluminum bodywork. Maybe painting it was not a good idea."
What do you think of this custom job? Leave a comment below, check out the photo gallery; and while you're at it, make sure to read on other modded beauties from our archives.