As if we didn't see this one coming. 
America's beloved motorcycle manufacturer has just gone and dropped a commissioned custom LiveWire One – and the electric motorcycle will be built as a limited edition signature bike for the masses.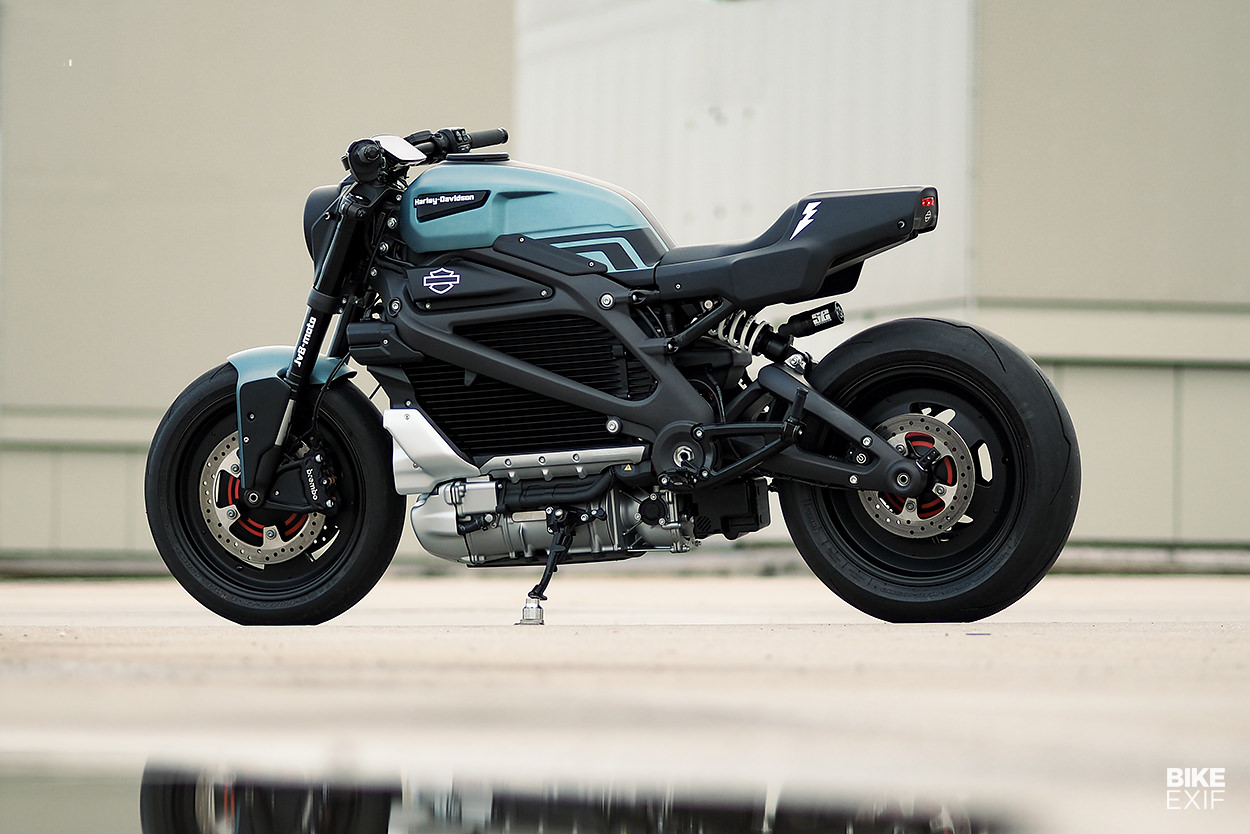 According to both AutoEvolution and Bike Exif, the custom job on Harley Davidson's first electric motorcycle was done by none other than Milwaukee resident Jens vom Brauck, a man in connection with JVB-Moto customs jobs. Jens was contacted by the H-D mothership itself for the task – the result of which has been christened the build 'Silent Alarm.'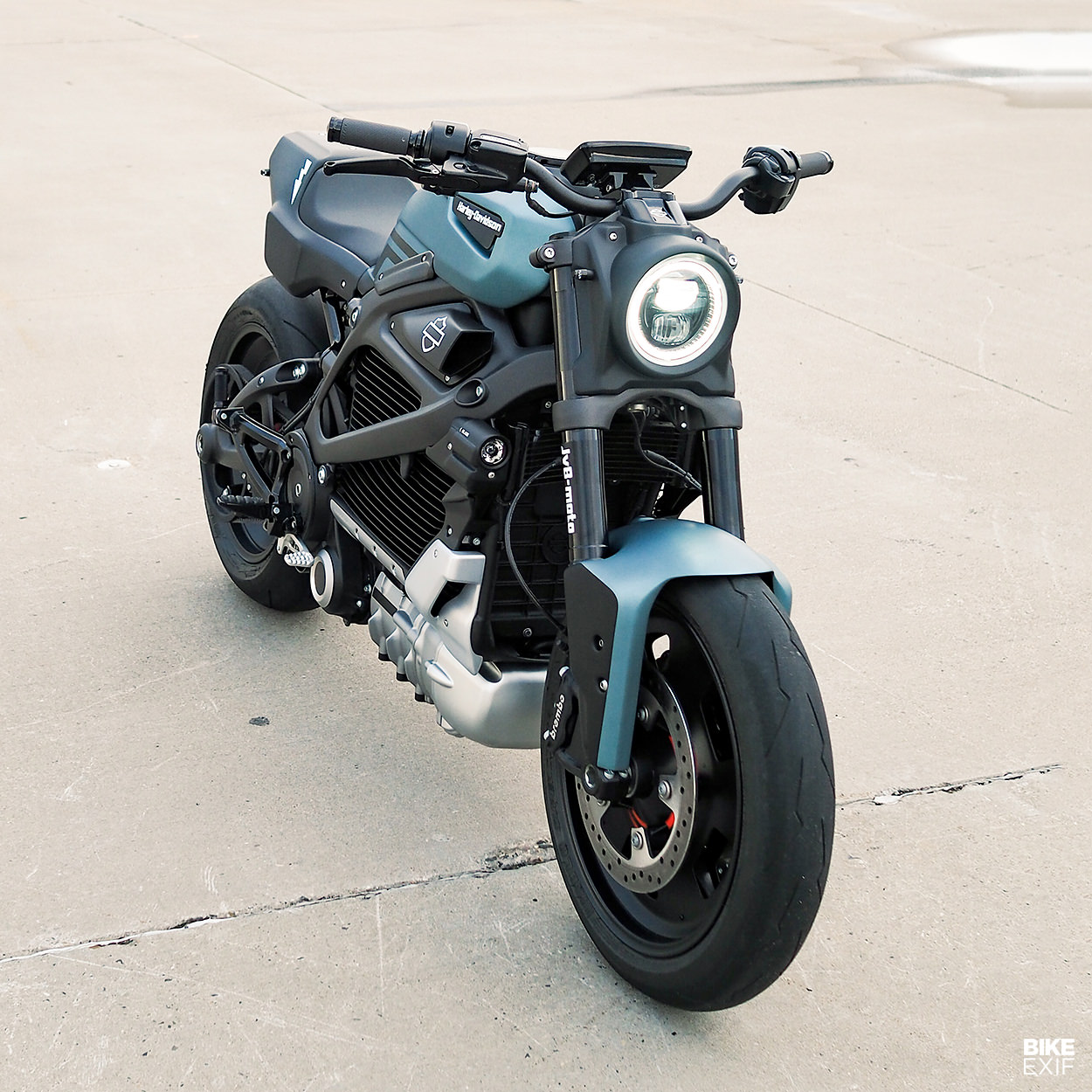 The "sleek and coherent restyle" of the bike features a subtle yet distinct flavor, matching the LiveWire One's original vibe yet remixing the lines a bit, covering the whole kit and caboodle in a neat shade of teal. 
"When I first rode it, in early 2020, I instantly fell in love," says Jens vom Brauck. 
"And when Harley asked if I wanted to build a bike for them, I couldn't say no."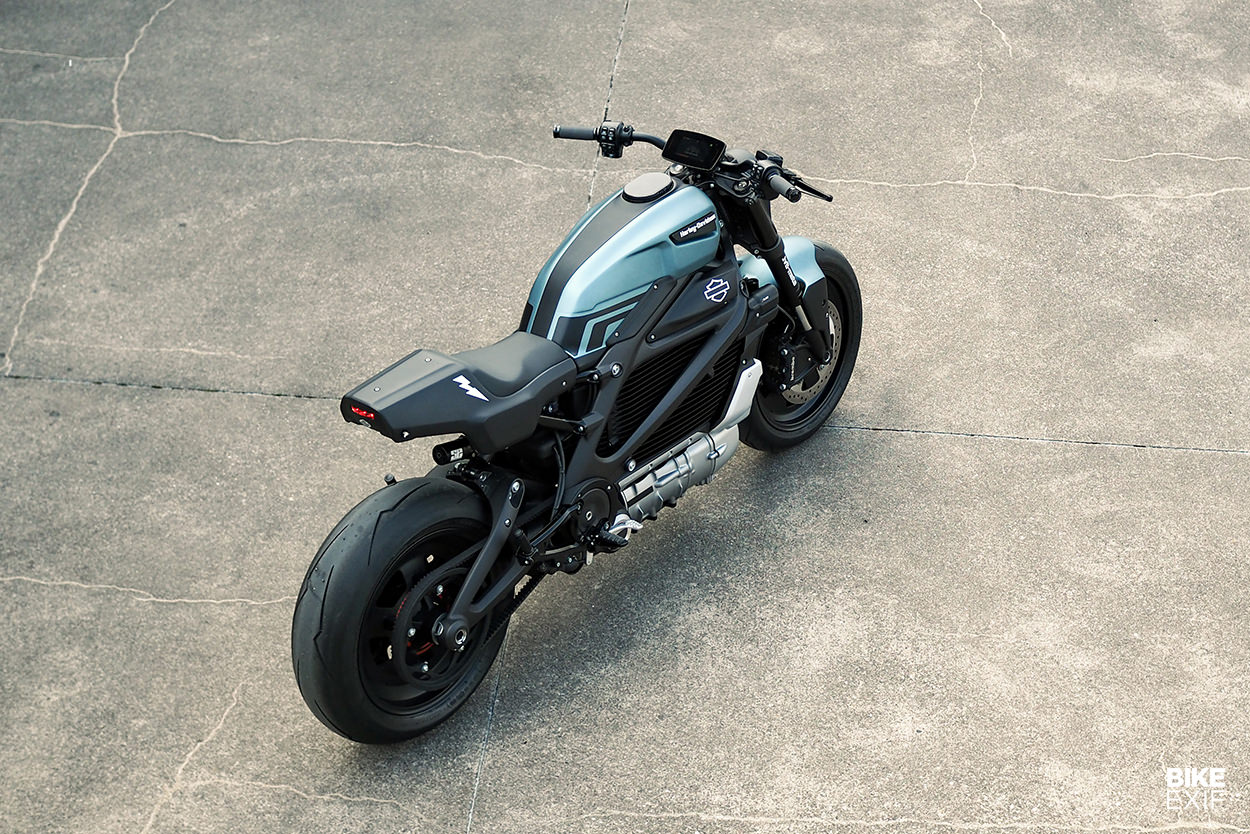 "There are a few really good designs for electric motorcycles out there, but most of what I see is just 'looking different for the sake of being different.' Not practical or even rideable."
We definitely agree with that one – just check out this chopper pimped out by iconic custom shop Bad Lands.
The custom job itself required new bodywork, fuel tank, with the new parts being fiberglass versus the slightly dangerous carbon fiber option (electric beasties and carbon fiber are apparently a no-no when it comes to flammable materials).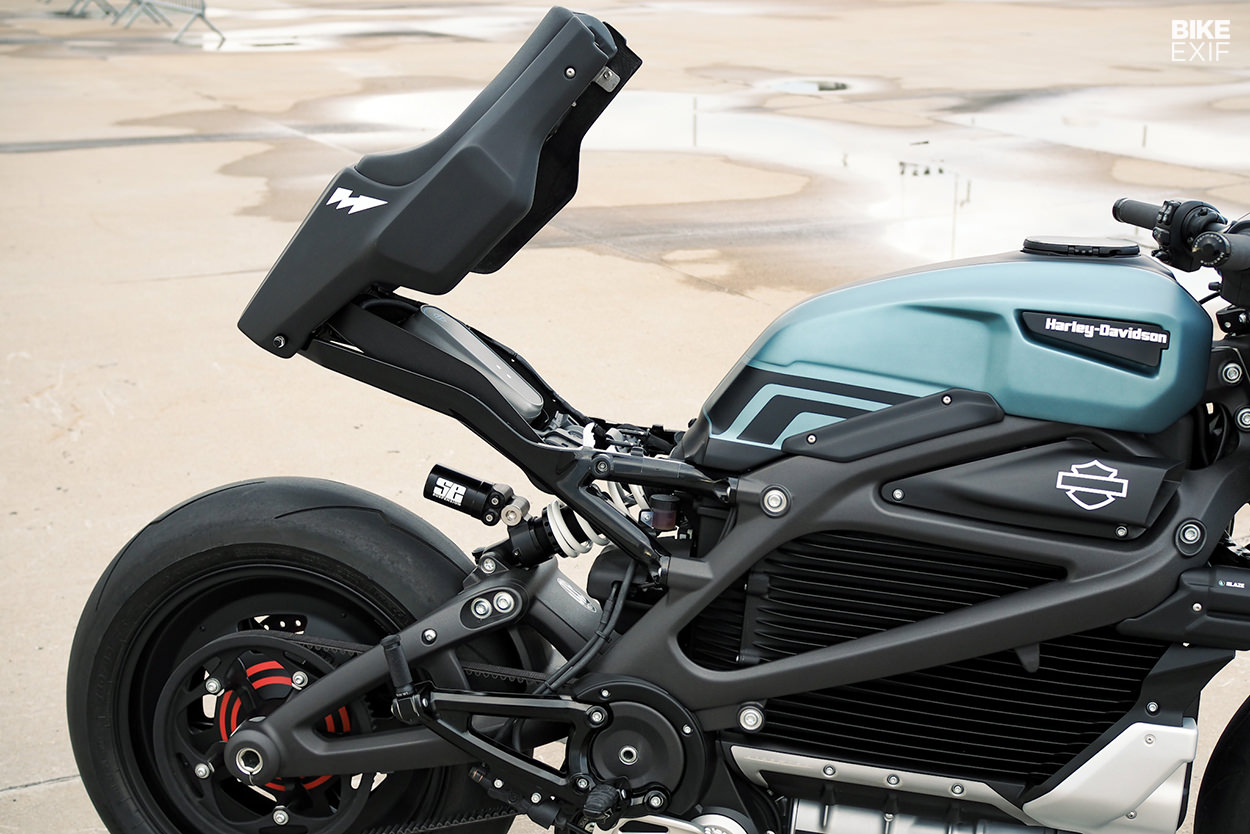 Other additions include seat/tail unit, front fender, and tiny 'air scoops' under the tank, with carbon fiber covers for the alloy wheels, new bars from LSL, custom risers, Performance Machine grips, an upgraded Pro Brake lever, a pair of Blaze Laserlights, installed in custom housings on either side of the battery pack and "a simple nacelle and LED headlight—a setup reminiscent of that fitted to the Kiska-designed Husqvarna Svartpilen 701."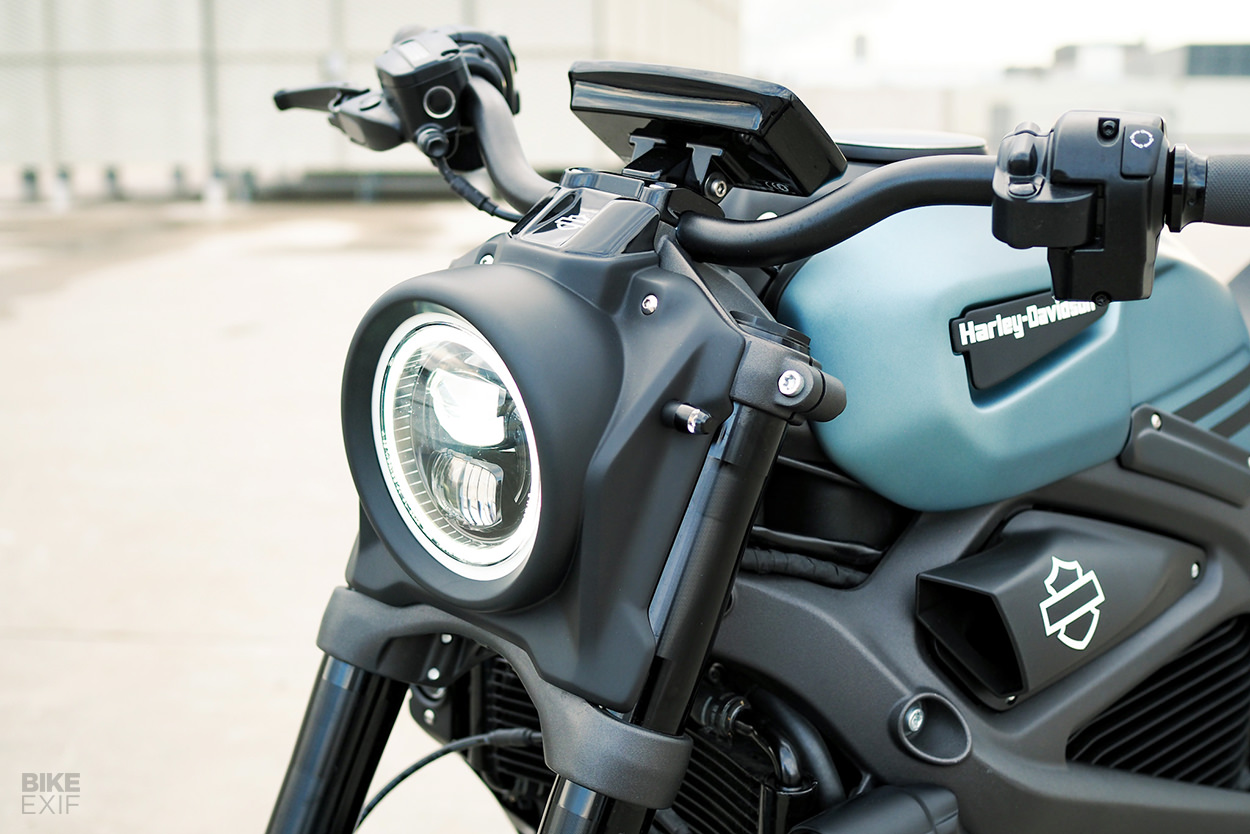 The LiveWire One also has an unexpected installation – a monoshock upgrade. "The rear shock is made by Sport Evolution," says Jens. 
"It's a former Moto2 race team who are now starting their own high-end suspension line. Very good stuff made to customers' specs."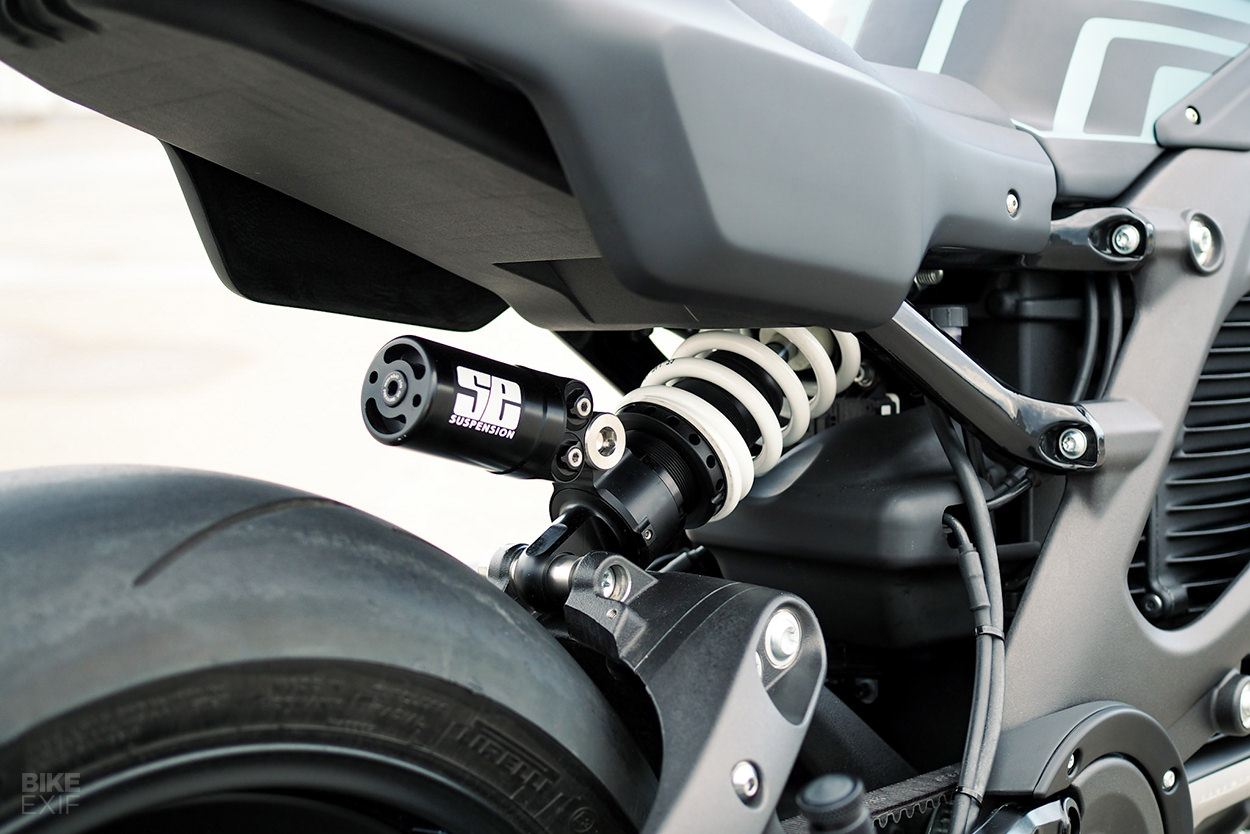 As for his opinions about electric beasties in general, the bloke's opinion is blissfully straightforward.
"I don't think that electric bikes will save the world," he says.
"I understand all the discussions about eco-friendliness and range, and I think it's complicated and not yet perfect. All I know is that the LiveWire is so much fun!"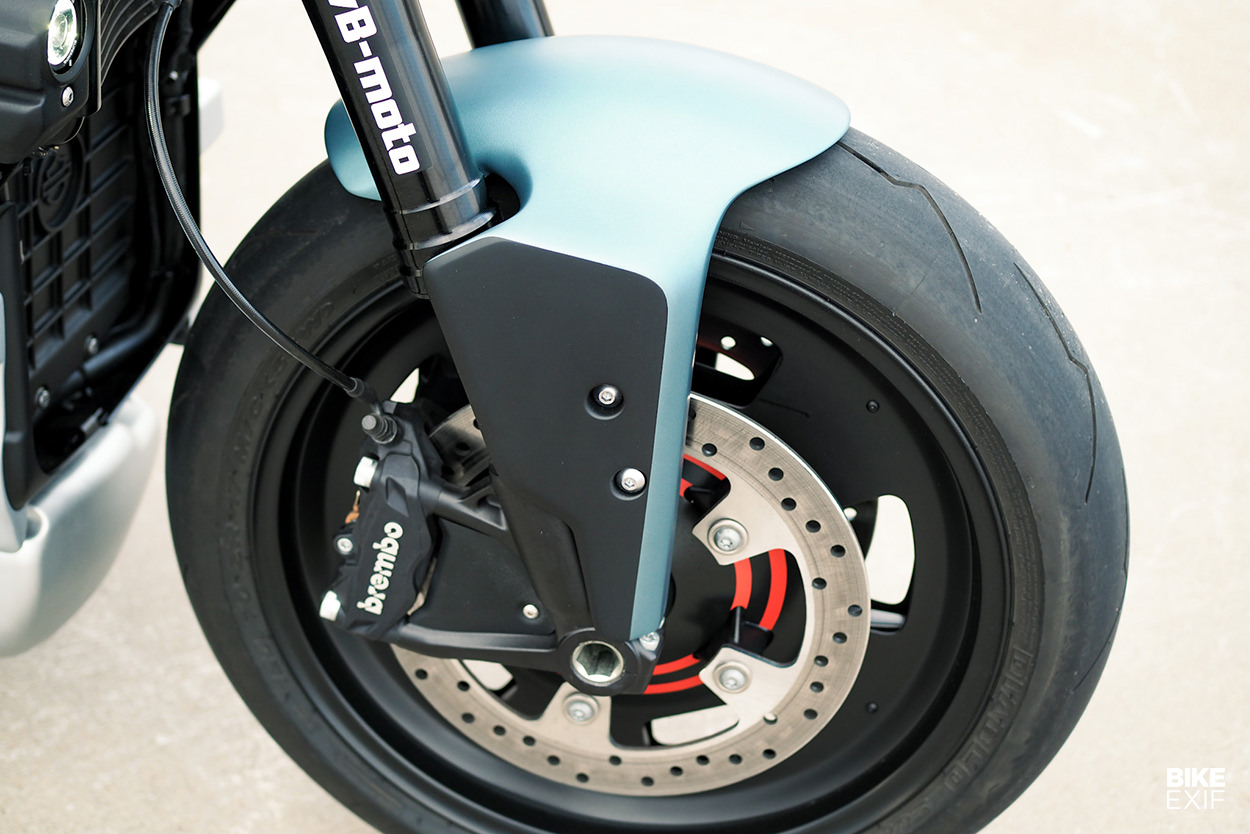 The best part about this custom job? It pays homage to the bike's true home – the streets. Like all JVB-moto builds, this LiveWire is meant to be ridden. "It's not a piece of art or made for an exhibition," says Jens. 
"It's made for the road and everyday life…it's perfect for nighttime city hooligan cruising," he suggests, "with a dash of Cyberpunk 2077!"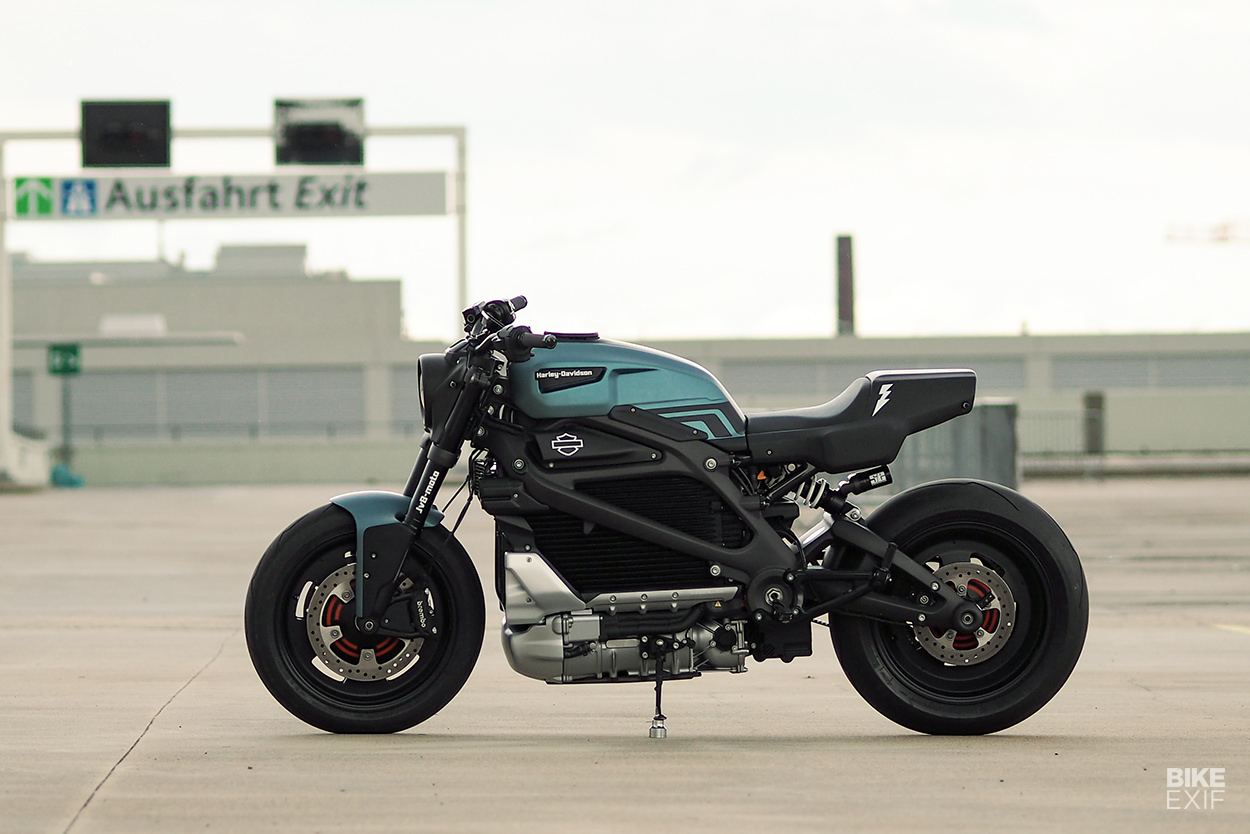 The Silent Alarm will be around the $20k mark once it hits dealerships in the US. Stay tuned, and as always, stay safe on the twisties.