Defending champion Toby Price of the Hunter Valley has won stage two of the Dakar Rally dodging cattle in the dust of Paraguay to lead the rally overall as other Aussies also scored well.
Queenslander Rod Faggotter is now 13th overall on his Yamaha, just 8:50 minutes behind while Todd Smith of Condobolin (KTM) is 45th, 22 minutes adrift and Dakar debutante Matt Hart is 58th and 46 minutes behind on his Husqvarna.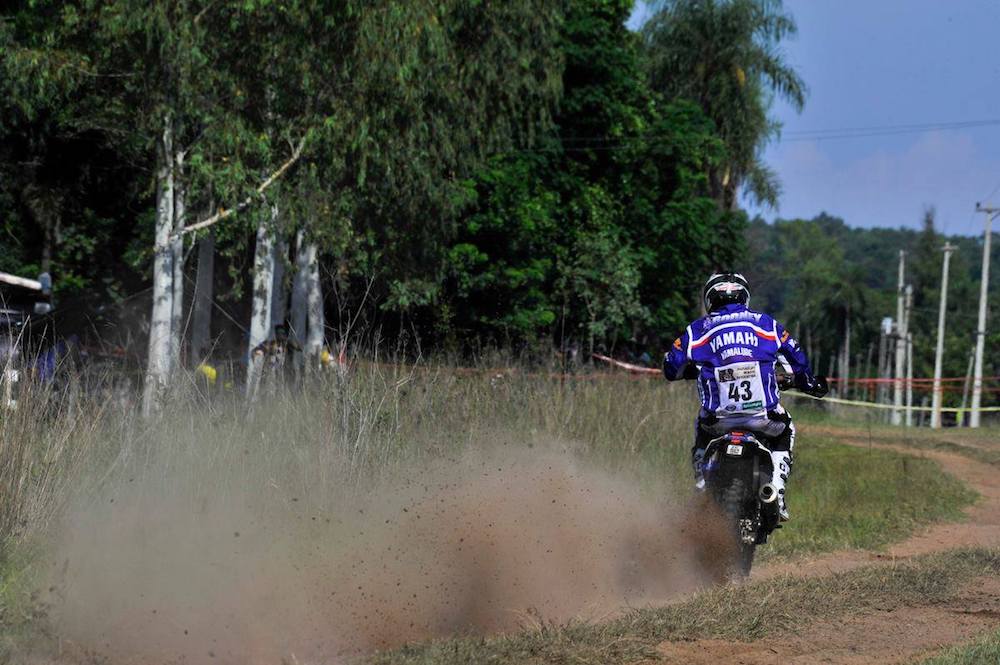 It was the first big stage of the Dakar 2017 with 280km of fast and dusty tracks with many stray cows on the first 80km.
Toby says he is taking it easy in the first week and started the day back in the field, rather than opening the stage, which meant he was in plenty of dust and couldn't see the cows.
"It was a really, really fast stage but with no navigation," Toby says.
"It was a really long day: we had a 274-km special and we're at 38 or 40°C right now, so it's definitely been a hot one on the bike and part of the equipment, but we're here at the end of day two.
"Another victory there; I can't complain – it's all gone all right.
"It's only early days so it's just nice and smooth and consistent for the rest of the week and looking forward to pushing hard the second week."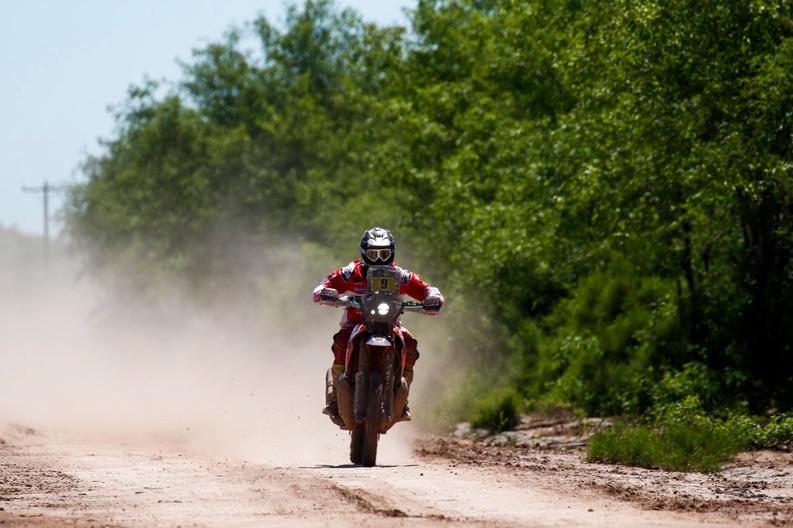 While the KTM rider has won Australian rallies such as the Finke where he has had to dodge kangaroos, he had a different obstacle in Paraguay.
"It was really crazy. There were a lot of cows," he says.
"It was really hard coming through all the dust there this morning. A couple of them caught me a bit by surprise.
"You're going along this roads that aren't more than a car width's wide and if a cow steps out from behind one of the trees or the bushes it's not going to be too pretty, but you've already got enough to do than think about that when you're on the bike in the middle of the stage.
"But when you're sitting here right now you just think that was really wild. All is good and I'm ready to go for another day. We have more kangaroos back home than cows, but I'd rather pick on a kangaroo a little bit more than a cow, but all in all, I got through it".
Toby was the first Australian to win the gruelling rally when he finished convincing 39:41 minutes in front of fellow KTM rider Stefan Svitko of Portugal.
He holds the outright lead of around four minutes over Honda rider Paulo Goncalveas of Portugal, followed closely by Xavier de Soultrait of France on a Yamaha and the first of Toby's KTM teammates, Sam Sunderland of Great Britain.