The 2017 range of Royal Enfield have launched in the UK with dual-channel ABS, a rear disc instead of drum brake and a "Redditch" selection of three bright new colours.
There is a stony silence from Australia distributors Urban Moto Imports (UMI) about the likelihood of these coming to Australia.
Perhaps they are still stuck with old stock they want to get rid of and don't want people holding off for the better models.
Or maybe they are too busy with their new venture of selling MV Agusta motorcycles to the Americans.
Anyway, eventually Aussies should be able to access these models.
ABS and disc added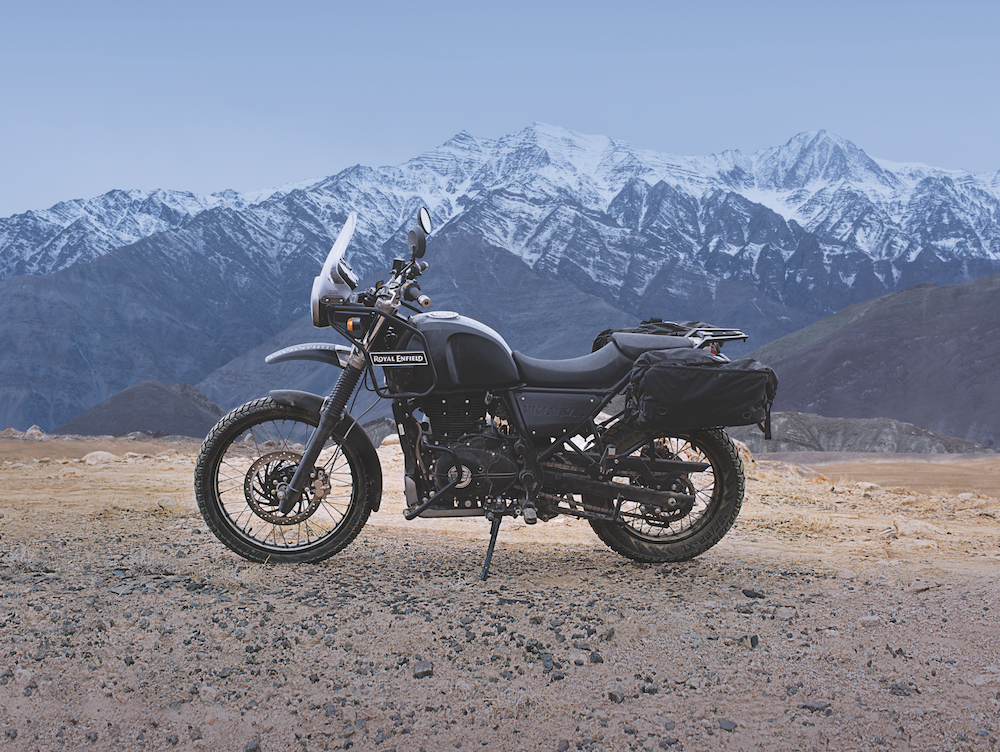 ABS has been added to the UK range because of a new Euro rule enforcing ABS on all new motorcycles over 125cc.
Adding ABS also required Royal Enfield to fit a 240mm disc to the rear.
The upgraded brakes are on the 499cc Bullet, Classic and Continental GT and the new 410cc Himalayan adventure bike. The 350cc Classic misses out because it's not sold in the UK.
None of the models is planned to have disc brakes in the domestic market and it remains to be seen which other markets will get the safety technology.
It would make sense in Australia where most learner bikes now come with ABS.
Also, in India the Classic comes in three new colour options: Redditch Red, Redditch Green and Redditch Blue. Redditch, UK, is the birthplace of Royal Enfield where they were built up until 1967.
All engines now meet the new Euro 4 emissions measures that apply from April 2017.
Apparently the compliance has been achieved by "retuning" the EFI single-cylinder engines as well as a new muffler, which probably means it's choked up even more.
In the UK, the new bikes also cost $800-$1000 more, so we could expect a similar price hike here.
Current ride-away prices are: Classic 350 $6490, Bullet 500 $8490, Classic 500 $8790, Classic Chrome $8990 and Continental GT $9590. The Himalayan is $5990 plus on-road costs.
Ride the range
Meanwhile, if you want to try out the current (2016-model) range of Enfields, UMI has announced a National Ride Day on March 11, 2017, which is Labour Day for some states.
That means all dealers across the nation will make their entire range available for test on the same day, including the new Himalayan.
Test riders will receive a free event t-shirt and light refreshments at the dealership. 
You can register by visiting their website.