2020 has been something of a rollercoaster ride. Formal unveilings have been cancelled, reliable dates have been missed, and an air of general uncertainty has kept many manufacturers keeping their cards close to their chests with regard to next year's model line-ups. Italian manufacturer Aprilia is one of them. While we know that some things are on the way, it's now a matter of when.
The upcoming Euro5 regulations will see some of these models replaced or tweaked in 2021, with April being the rumored date of choice in the forums for any new models to break cover. For a smaller manufacturer like Aprilia, we're not expecting wild overhauls and a bevy of new models, but their V4 needs tweaking to be Euro5 compliant, so until we know the specifics, we're listing the models that we know will be on sale in North America from the beginning of 2021 onward.
Covid-19 has put the whole industry behind schedule, so many models that have been rumored for 2021 may end up rolling into showrooms as late as 2022—a mid-sized Tuono, a Tuareg adventure machine, and other rumored models, for example. You have been warned.
Sport
2021 Aprilia RSV4 RR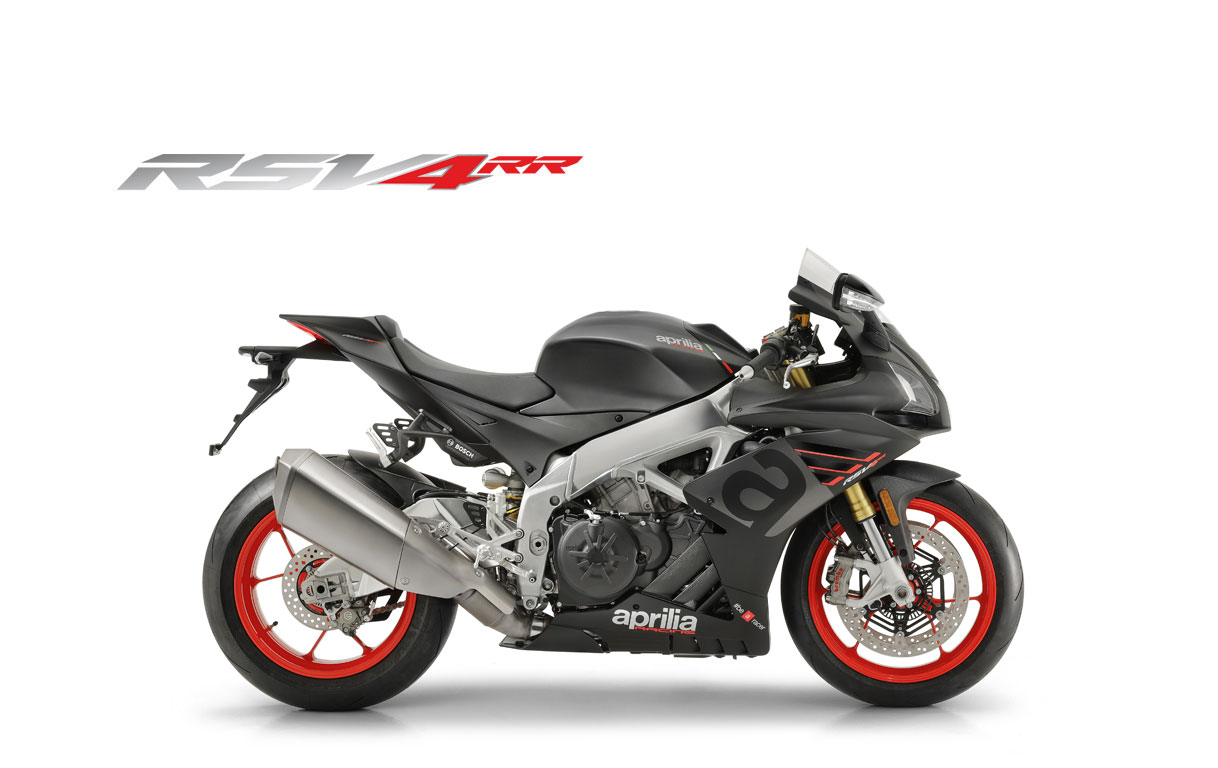 Aprilia's flagship sports machine, the RSV4 hasn't had a significant update in a while, but it hasn't really needed one. Ask any track day enthusiast and they'll tell you that the RSV4 is almost the perfect racing package. Equipped with a 999cc V4 engine that produces 201 hp and 86 lb-ft of torque, and a light overall weight of 397 lbs, there's no denying that the RSV4 is sport incarnate.
However, things will have to change. While the above-mentioned specs are accurate at the time of writing, Aprilia's V4 engine will need adjustment. More displacement is the obvious way to bring up to Euro5 standards, but that will eliminate it from some racing categories…Still, spy-shots have shown that something is coming. Until then, a 2021-badged model using last year's tech is all you're getting.
2021 Aprilia RSV4 1100 Factory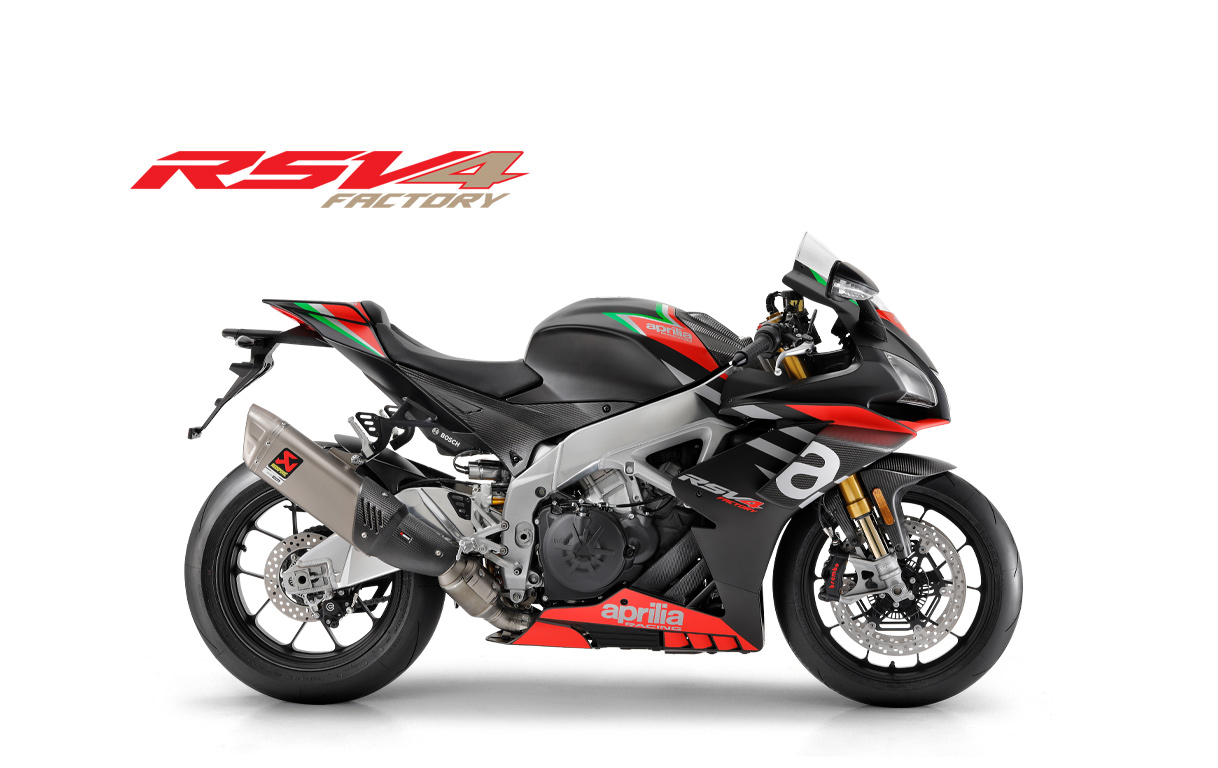 The RSV4 1100 Factory is another model in the 2021 Aprilia line-up that may see some interesting changes as the year rolls on. Some pundits are expecting something of a significant overhaul, while others are taking a more reserved approach, predicting minor engine upgrades instead. Either way, the RSV4 1100 Factory will continue to be an uprated version of the RSV4 with a racing spec frame, suspension system, and more.
For now, we can only quote the specs that we know from the existing model. The RSV4 1100 Factory's 1,077 cc V4 engine produces a massive 217 horsepower and 90 lb-ft of torque, wrapped in a lightweight 390 lb (dry) frame, giving it a spicy power-to-weight ratio. But will those stats remain the same as we get into 2021 proper? We will have to wait and see.
2021 Aprilia RS 660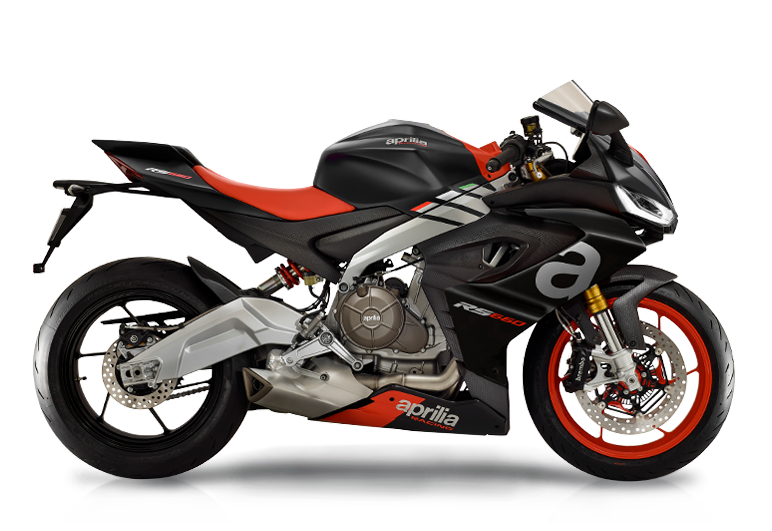 The highlight of the 2021 Aprilia range is the all-new RS 660. This new model was expected to debut a little earlier, but it's now an official 2021 model since it will be hitting the dealerships in December. It's a real sports machine that fuses the best features of Aprilia's racing pedigree models, from their smaller capacity RS models to the range-topping, flagship RSV4 models. The RS 660 is the missing link in the evolutionary chain.
Drawing power from an all-new 660cc front-leaning parallel-twin engine, the RS 660 produces a claimed 100 horsepower and 49 lb-ft of peak torque. With that power, and that streamlined, aggressive body, it has the makings of one of the greatest middle-weight sports motorcycles of our time. All for an MSRP of $11,300. Not bad at all.
2021 Aprilia Tuono 660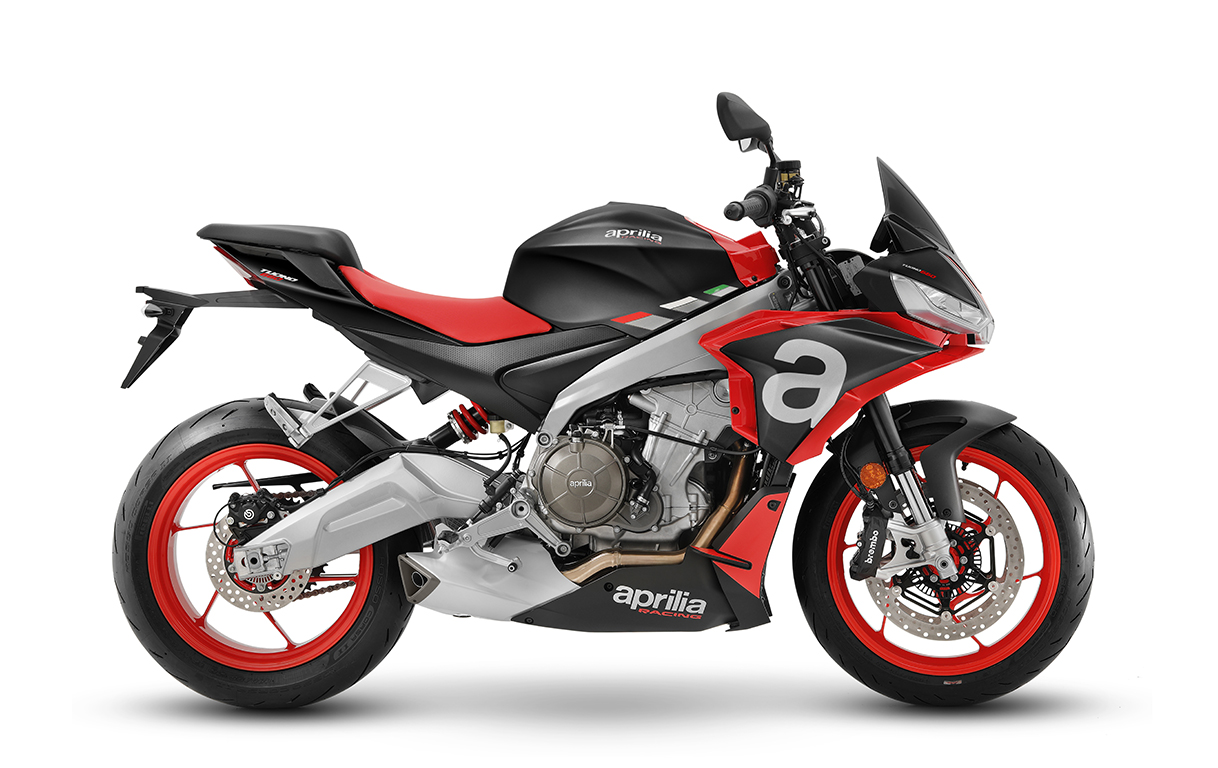 If you were impressed by the RS660, you'll love the all-new Aprilia Tuono 660. It might not be as sports-focused as its similar-sized stablemate, but it boasts some serious performance. It's got a sweet power-to-weight ratio, sophisticated aerodynamics, and a punchy engine, making it a great bike for both road and track use, but at a price that's slightly cheaper than the RS.
This mid-sized Aprilia streetfighter is powered by a 660 cc twin-cylinder four-stroke engine that produces a hearty 96 horsepower, installed into a lightweight diecast aluminum frame. It also features a wide range of top-shelf components, including adjustable Kayaba suspension, and a comprehensive suite of riding aids. Prices start at $10,499 USD.
Naked
2021 Aprilia Tuono V4 1100RR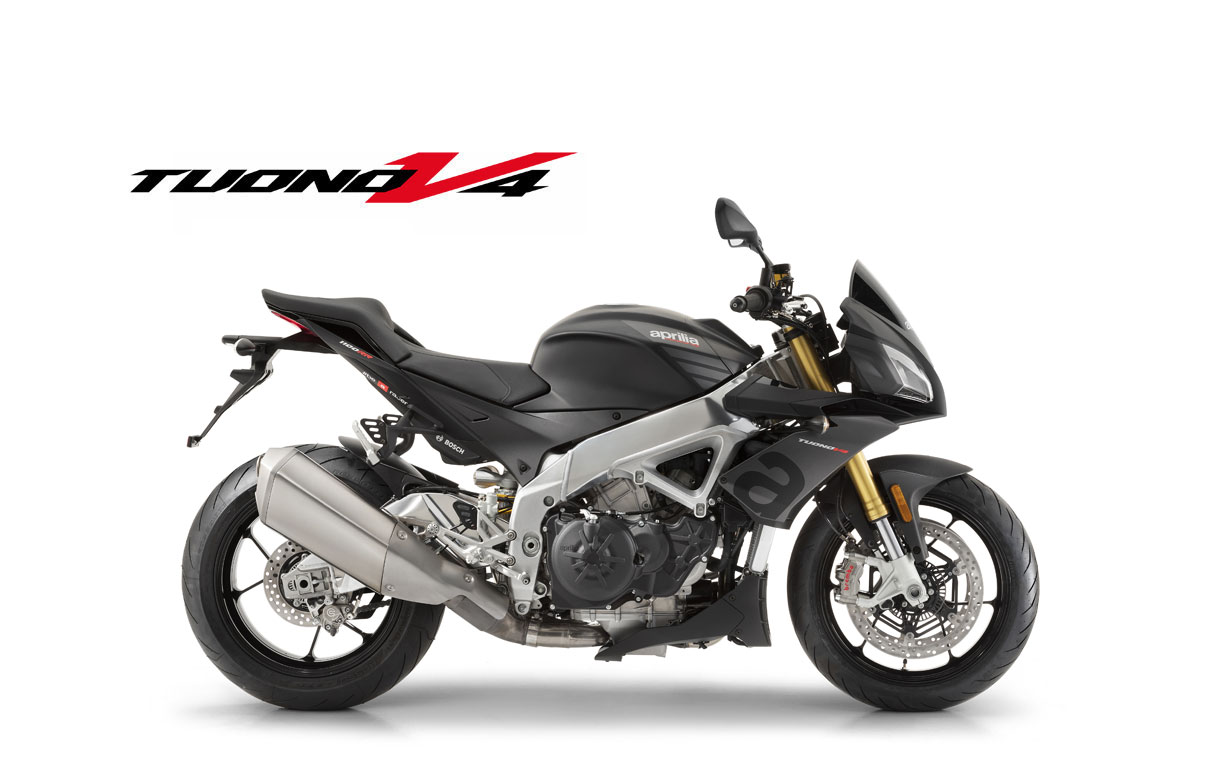 While we're all hoping to see an all-new Tuono in 2021, it's more likely that we'll have to wait until 2022 to see it in showrooms. What that means is that we're going to have an extension of the current model. And that's no problem at all since the Tuono is such an impressive motorcycle. It's a high-performance sport naked that takes the thrill of the RSV4 but in an upright and more versatile package.
The current iteration of the Tuono 1100 features a 1,077cc V4 engine that produces 175 hp and 89 lb-ft of torque. It's a potent package, made even more so thanks to the addition of Cornering ABS, a Pit Limiter, and Cruise Control.
While we wished we had something more exciting to report here, know that an updated Tuono will be coming, it's just a question of when it arrives.
2021 Aprilia Tuono V4 1100 Factory

It's a similar story for the 2021 Aprilia V4 1100 Factory. With the release of an updated Tuono, a new Factory model is inevitable. The V4 1100 Factory takes everything that the standard RR Tuono has and takes it to an entirely new level. Add in a dose of carbon fiber, semi-active electronic suspension, and a dedicated livery, and you're looking at one impressive motorcycle.
The current Aprilia Tuono V4 1100 Factory draws power from the same engine as the Tuono RR. It's a 1,077cc V4 engine that produces 175 horsepower and 89 lb-ft of torque, but those stats are expected to change somewhat. Curiously, spy shot images of what appears to be a new Tuono show it with aerodynamic winglets. Whether that's going to be a standard feature or something reserved for the Factory modes, or something else entirely, remains to be seen.
2021 Aprilia Shiver 900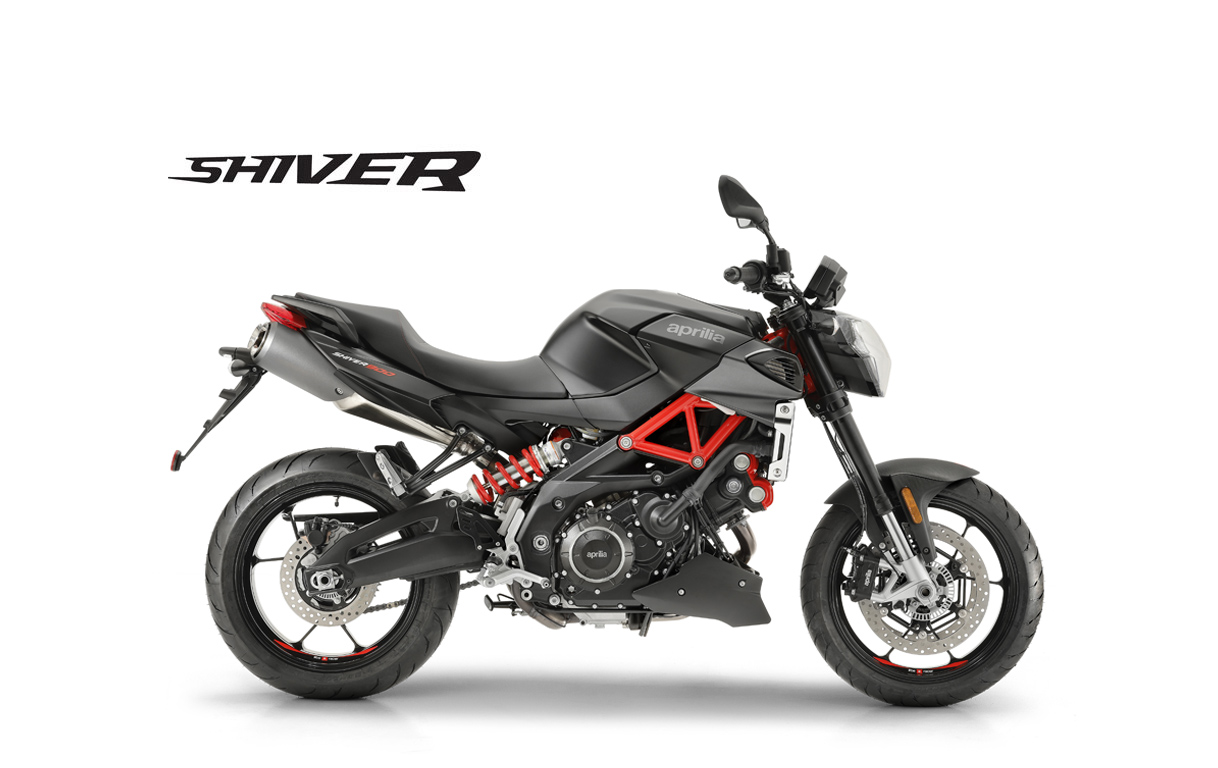 The 2021 Aprilia Shiver 900 should have no surprises. We're not expecting anything drastic, and that's no bad thing. The Shiver 900 is a functional naked bike that isn't simply a watered-down Tuono. It doesn't have the Tuono's sex-appeal, but the Shiver offers predictable performance and comfortable, confidence-inspiring riding. It's an ideal commuter, but it has an understated wild-side too.
The Shiver 900 draws power from an 896cc liquid-cooled V-twin engine that produces a hearty 95 horsepower and 66 lb-ft of torque. Again, the Shiver 900 may not be as fancy as the Tuono, but it still packs a powerful punch and comes with enough tech to give it excellent value for money. It's still a very sporty motorcycle.
UPDATE: The Shiver 900 has been discontinued for the 2021 model year.
2021 Aprilia Dorsoduro 900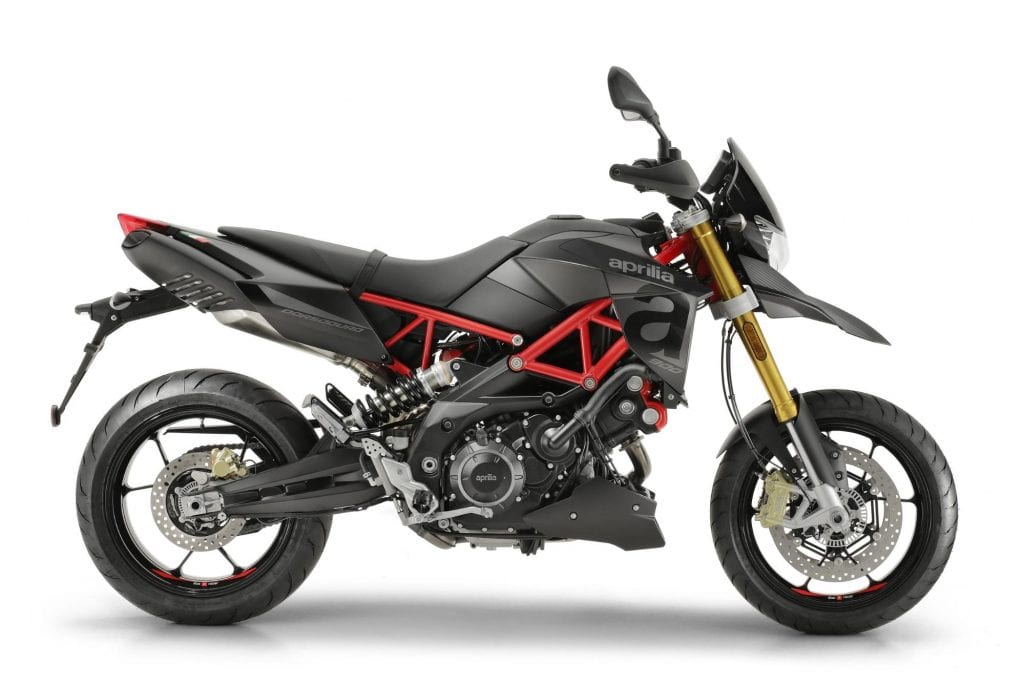 By definition, the Aprilia Dorsoduro isn't really a naked bike but a Supermoto, but rather than create a new category, we're sticking it here. The Dorsoduro 900 is a fantastic motorcycle. It's a clever fusion of road-focused sports technology and Supermoto practicality. The result is an incredibly fun bike that you can cause some real havoc on. It's sharp, agile, powerful, and not terribly expensive either.
The Dorsoduro shares the same engine as the Shiver: a potent 896cc liquid-cooled 90-degree V-twin engine that produces around 93 horsepower and 66 lb-ft of torque. Generally, Aprilia updates these models every two years, and since the last update was in 2019, we are about due a new one. However, with the Covid situation, these could be reserved for later in the year, or even until 2022.
UPDATE: The Dorsoduro 900 has been discontinued for the 2021 model year.
What's Next?
The situation is quite hard to predict, and many manufacturers have kept their cards close to their chest this year. But rest assured, we'll update this list when more information becomes available.