The motorcycle world has changed in 2013 … For the better!
Sports bikes are no longer the big sellers they used to be. Riders are now opting for cruisers, naked bikes and adventure machines.
The industry has responded with some of the best cruisers in many years – Indian Chief, Moto Guzzi California, Yamaha Bolt and Harley Touring – high performance naked bikes such as the KTM Super Duke R and the coming BMW S 1000 R, and a host of hi-tech adventure bikes, still led by the BMW R 1200 GS, now with partial water-cooling.
But the best news for the industry this year has been the rapid growth of bargain-priced, learner-approved, low-capacity bikes.
Thanks to new learner laws right across Australia allowing learners to ride bikes with an engine capacity up to 660cc and a power-to-weight ratio up to 150kW/tonne, there is now a wide choice of quality bikes to entice young riders into our sport/recreation.
More young riders in our midst has got to be good for the future growth of the industry and for our influence on decision-makers. Politicians can't ignore us as our numbers continue to grow.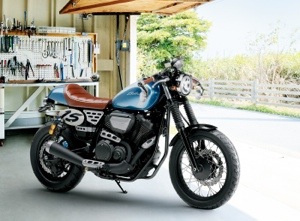 Another trend that is encouraging younger riders is the growing move toward customising bikes into cafe racers, specials and standards.
These are much cheaper than blinged-up, deep-chromed choppers, hence the demise of the long-popular American Choppers TV show.
Other trends of note in 2013:
1 300 is the new 250 as the Kawasaki Ninja 300 dominates the market and Honda plans to follow suit;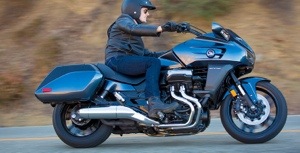 2 Yamaha has moved toward three-cylinder engines;
3 Honda plans to develop more V4 production bikes;
4 the lines between motorcycle and scooters has been blurred by bikes like Honda's CTX range;
5 CVT is becoming more popular and reliable;
6 Lotus and Caterham announce they will make motorcycles;
7 electric bikes and scooters are moving from bike show concepts into production.
8 hi-tech safety gear is improving rapidly;
9 ABS is becoming cheaper and more available in learner bikes; and
10 historic brands such as Indian and Norton are returning.
It all looks very interesting for 2014.
Tomorrow I will make some predictions for the coming year.