In the final days before the official launch of the KTM 1290 Super Duke R on October 18, the company is drip-feeding information on its website.
The latest includes photos and the output figures of 132kW of power and 144Nm of torque with 100Nm at 2500 revs and a dry weight of only 189kg.
Strangely, it's called a 1290, but capacity is actually 1301cc. Very unusual for any vehicle to understate its engine capacity.
So, it looks and behaves like an absolute animal or as KTM's website so eloquently puts it: "Could there be better guarantees for explosive propulsion whatever the revs?"
But the handsome beast can also been tamed.
We already know that the KTM 1190 Adventure and Adventure R will get the Bosch Motorcycle Stability System (MSC) next year and that it will be retro-fittable.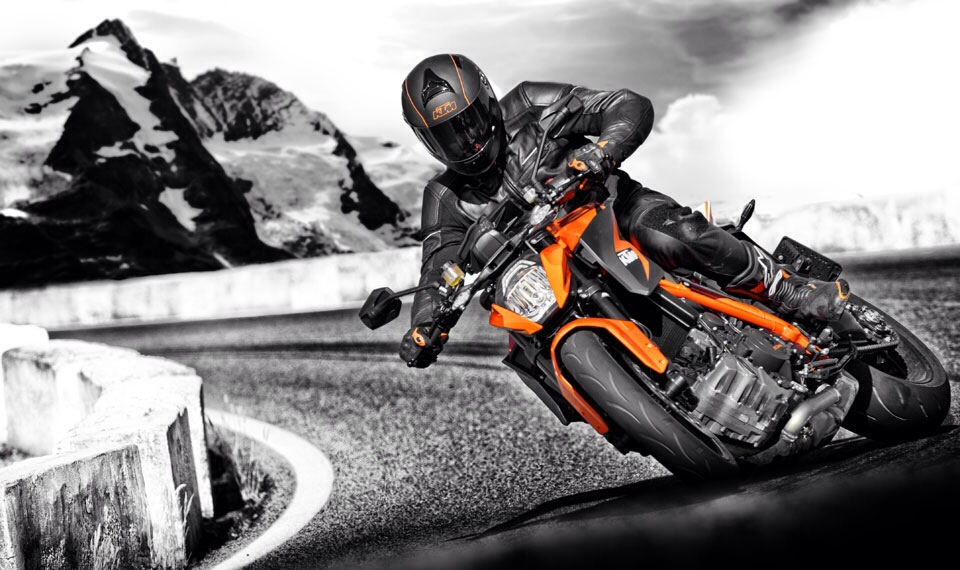 While KTM doesn't say in as many words that it comes with the advanced system which includes revolutionary low-side avoidance, it does hint that at least a variant of the system will be fitted.
It's best to quote KTM, even if just for a giggle:
"Opening up the throttle is fun … Nevertheless it can end in tears, so it's great when ride-by-wire intervenes at such moments."
Under the heading "Party boy", it explains the traction control system.
"Let others work for themselves – the traction control determines throttle response and slide angle.
"Party – simply overdo for once without worries. Everyone likes to, which is why the 1290 Super Duke R uses the world's most advanced traction system. Open up the throttle. Let the horses run free. It doesn't matter – before the horses start to stampede, the traction control intervenes. Sooner or later, depending on the mode selected. But always smoothly and safely, thanks to Bosch and Keihin ride-by-wire."
What we do know is that there are several rider modes including a super-economical rain mode and a Supermoto mode that restricts ABS to the front, allowing you to "back it in" when cornering like they do in motard races.
It's similar to their off-road mode on the 1190 Adventure that allows rear wheel slides.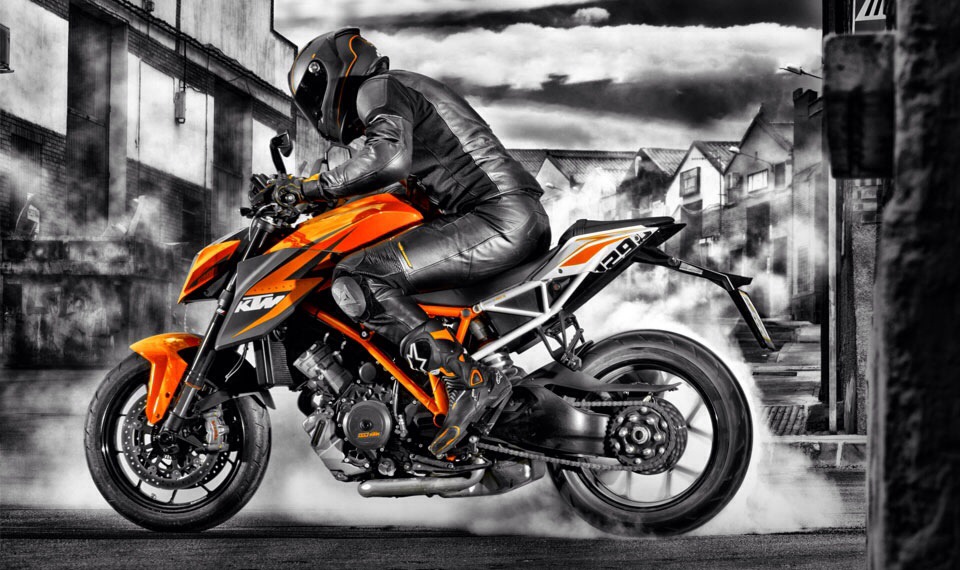 KTM also points out that you can totally switch off the traction control and ABS.
There is a host of other details released which may come as a surprise on such a hard-edged "hooligan" machine, or as KTM states: "Surprises are best when nobody expects them!"
Among those surprises are: a daytime running light, "highly economical" engine, an 18-litre tank, 15,000km service intervals, aerodynamic cowl, comprehensive on-board computer info yet "the world's simplest mode switching".
KTM also promises a bike that will suit a lot of people, despite a 835mm seat height. Maybe it's quite slim so you can get your feet on the ground.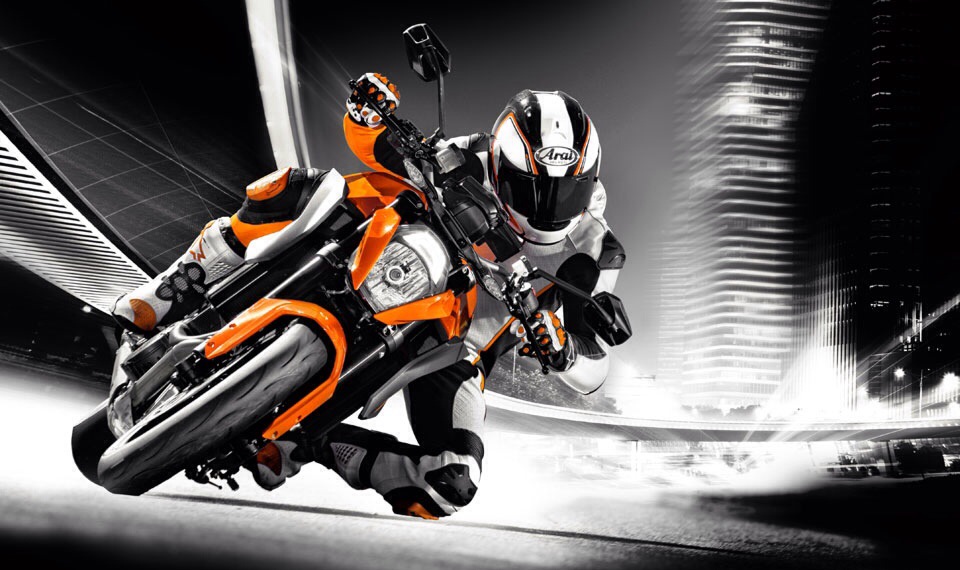 There also seems to be a fair amount of attention to detail with KTM referring to the "Shore hardness" of the grips. Shore hardness is a scale that measures the hardness of flexible mould rubbers.
Obviously they have gone to a lot of effort with the flagship of the naked fleet to make it as comfortable as it is powerful.
The 1290 Super Duke R is styled externally by the Kiska design house who have kept much of the minimalist look of the prototype concept revealed at last year's Milan bike show.
However road and environmental compliance means it now comes with an ugly mass of rear scaffolding for the number plate and a fat megaphone exhaust that obscures much of the rear wheel which should have been exposed by the beautiful single-sided swingarm.
The official launch is October 18 in Spain and Australia should expect the bike in early 2014. Prices are not yet available.
KTM 1290 Super Duke R
Engine: 75-degree liquid-cooled 1301cc V-Twin (from RC8)
Bore x stroke: 108mm x 71mm
Power: 132kW at 8870rpm
Torque: 144Nm
0-200km/h: 7.2 seconds
Transmission: 6-speed, slipper clutch, chain drive
Brakes: Brembos, radial-mount M50 monobloc callipers, 320mm discs (front) , linked Bosch ABS
Suspension: WP 48mm forks, monoshock rear
Clearance: 140mm
Seat: 835mm
Wheelbase: 1482mm
Dry weight: 189kg
Fuel: 18-litre tank, 95RON PULP