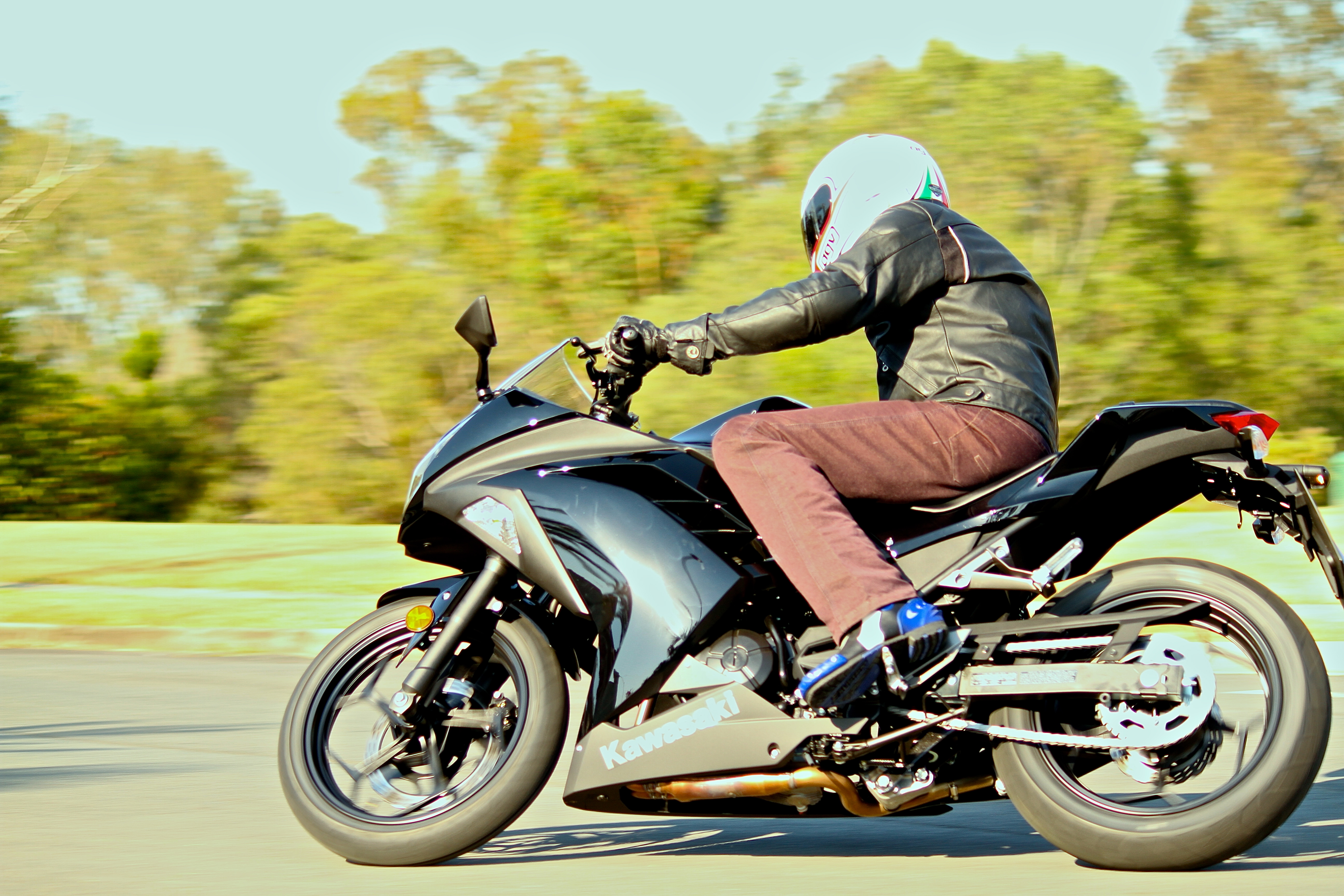 The Kawasaki Ninja 300 is a game-changer in the small sportsbike stakes. Now you can look like Casey Stoner, but still feel safe, green and only pay $6199 plus on-road costs.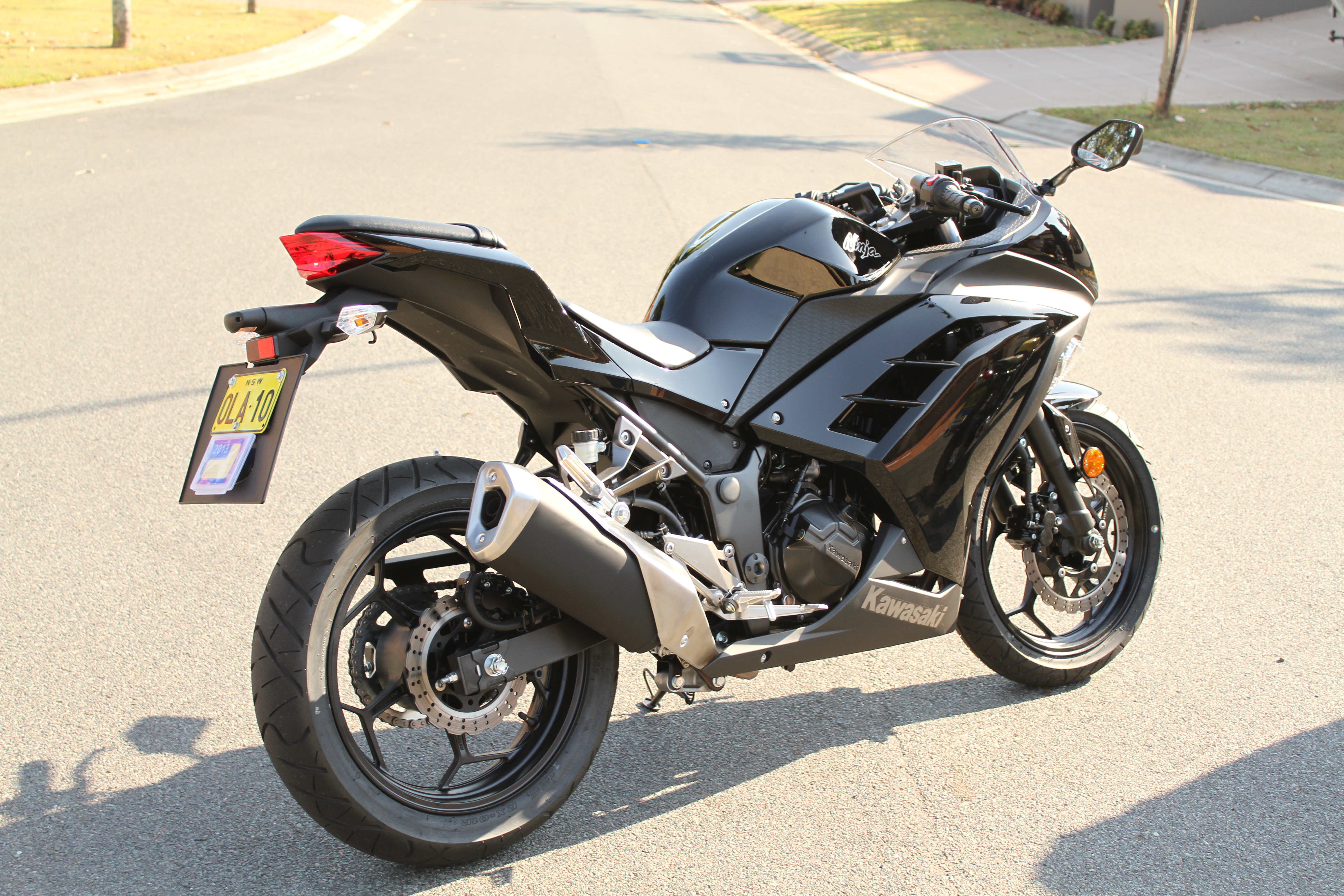 The Kawasaki Ninja 300 costs about $700 more than its main 250cc competitor, the Honda CBR2500R, but it also has more oomph.It is powered by a fuel-injected 296cc twin engine with dual throttle valves that give it a 5kW boost to 29kW, compared with Honda's 18.7kW. At the same time, fuel economy is a respectable 3.4L/100km which we recorded on a vigorous test.
Like most of Kwaka's road bike range, you can get an anti-lock brakes (ABS) model for an extra $500; the same premium for the Honda ABS rival. But the Ninja 300 also comes with the added safety feature of an assist and slipper clutch, a feature more common on 600cc supersports or 1000cc superbikes. Slipper clutches prevent dangerous rear-wheel lock-up on quick downshifts. Adding to the safety is the rigid diamond frame and wider 140mm rear tyre which both improve stability on the highway.
As for the styling, while the Honda has become a mini sports tourer with its resemblance to the VFR1200 and the mighty Gold Wing, the Kwaka has retained its racing style. It features aggressive Ninja styling with big dual headlights, floating windscreen, fairings and wheels. It looks like the ultimate 1000cc racer, yet there is still plenty of room in the cockpit for tall riders without cramping.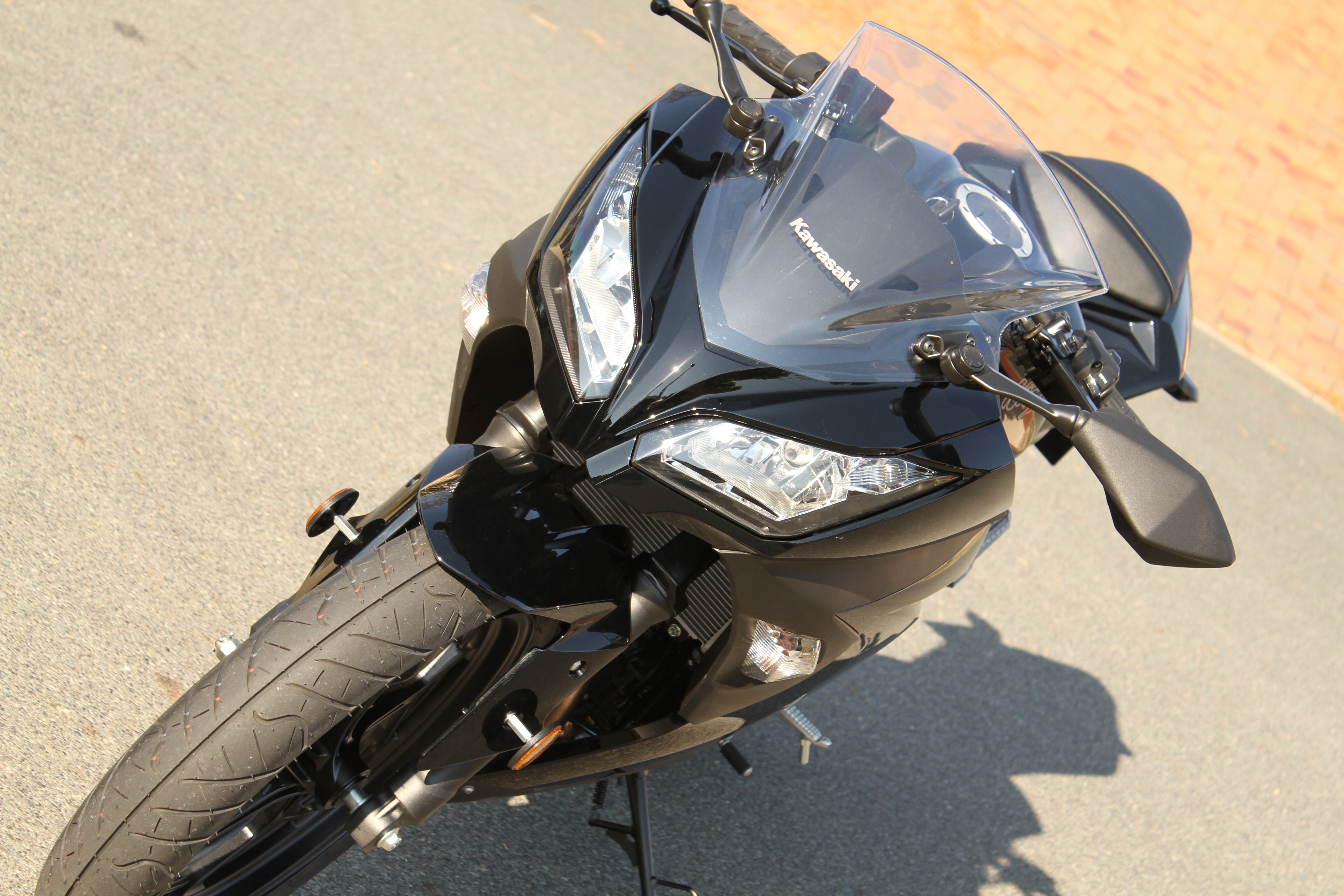 Riders will not only look cool but feel cooler on this bike with large openings in the fairing and a new radiator fan cover to divert engine heat. Ergonomics are excellent with a comfortable reach to the bars, a flat and supportive seat and pegs that aren't set too high.
With the excellent fuel economy, you can achieve fuel range of over 400km from the 17-litre tank and with the comfortable riding position, that's do-able. Of course, you can blow that fuel range by working the precise six-speed shifter and revving out to the 13,000rpm limit on each change. If you do, progress is swift without being neck-snappingly rapid.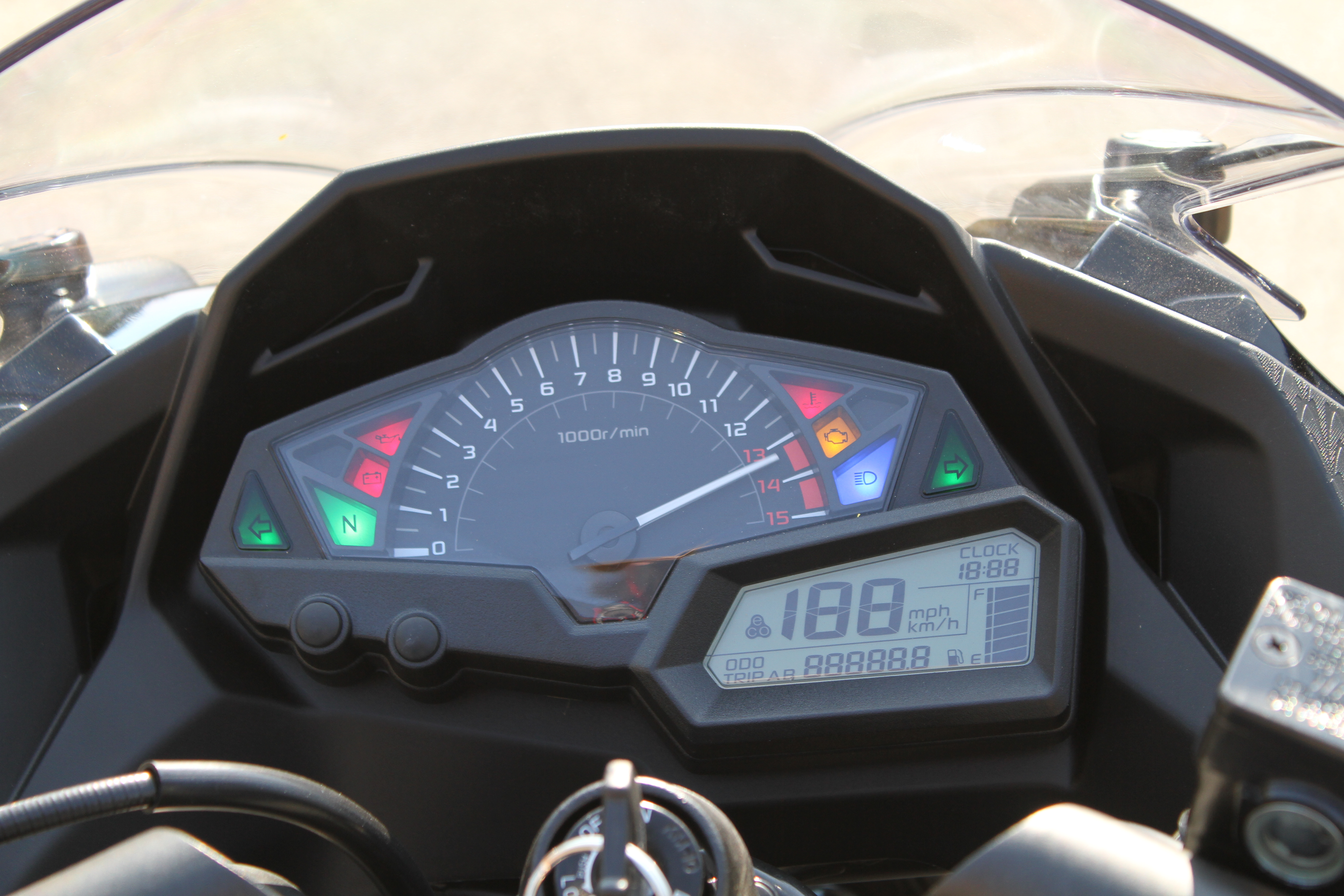 All the power is at the top of the rev range. However, if you are toodling along in normal traffic, you just short-shift the first two or three gears and then comfortably roll along with the flow. At moderate speeds, you will take corners in third or even fourth.
While the acceleration isn't electric, the stopping power is pretty good despite the single front disc. That's because it's so light. Most track riders use about 90 per cent front brake and this bike welcomes that approach with little fork dive and plenty of "whoa" up front. However, the rear brake is a bit wooden.
Turn-in is quick as you would expect from the short wheelbase and steep forks. It will flick quickly through the traffic and give the bug boys a hurry-up through the tighter twisty sections of your favourite mountain pass. Yet it still feels planted on the highway with minimal buffeting from passing trucks.
It comes in pearl stardust white, ebony or a special edition lime green.
KAWASAKI NINJA 300
Price: $6199 ($6699 with ABS)
Warranty: 24 months, unlimited kilometres
Engine: 296cc liquid-cooled, DOHC, fuel-injected eight-valve parallel-twin
Power: 39hp (29kW) at 11,000rpm
Torque: 27Nm at 10,000rpm
Bore x stroke: 62mm x 49mm
Compression ratio: 10.6:1
Economy: 3.4L/100km (on test)
Emissions: Euro 3
Transmission: 6-speed, chain drive
Suspension: 37mm telescopic fork, 120mm travel (front); Uni-Trak with five-way preload adjustment, 132mm travel (rear)
Brakes: 290mm petal disc with twin-piston calliper (front); 220mm petal disc with twin-piston calliper (rear)
Wet weight: 172kg
Seat height: 785mm
Wheelbase: 1405mm
Fuel capacity: 17 litres