We are lucky in the USA and Canada to get a solid amount of imported motorcycles, more often than not including the badass versions of many bikes. We get allotments of the special edition Ducati's, we get the hypernaked Kawasaki Z-H2, and we get the big American style cruisers from Suzuki. It really is a great place to be if you're looking to buy and own a fairly awesome bike.
However, there are some bikes that we didn't get, and won't get anytime soon, that fall into the badass category in one way or another. These motorcycles are either country-specific limited editions, not legal for use in North America for a specific reason, or are from manufacturers that don't export to North America. Whatever the reason, almost all of these bikes are desirable to any one sector of the market.
This is not to say that public demand hasn't changed things in the past. After repeated petitions and demand, Honda finally brought over its "Hunter Cub CT125" model as the Honda Trail 125 ABS, so there is hope. For some models, more hope than with others, but it's still nice to know that all four corners of the Earth are filled with badass bikes. In no particular order, here are the 10 badass bikes that we didn't, or don't, get in North America.
Kawasaki W250 Estrella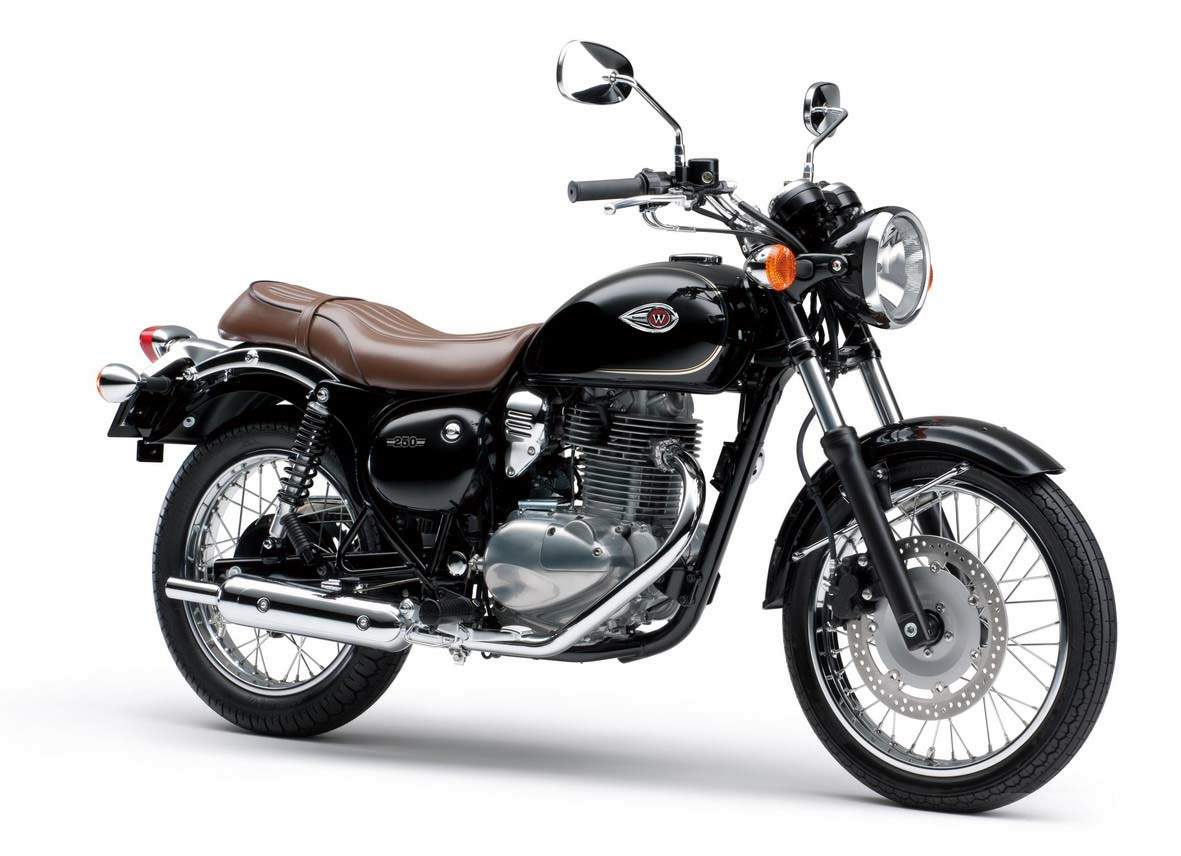 Market: (Pre-2012) Japan, SouthEast Asia, select European countries (2012-present) Japan
The Kawasaki W250 Estrella is one of those bikes that, despite having a small 249cc single for an engine, is one of the most modified bikes in the Japanese market. Part of the W series of bikes, this little thumper has been turned into everything from a bobber to a cafe racer, and has a seriously long list of third party parts available.
There are even big bore kits to give it more power than it's nominal 17 HP, and there is even an unofficial racing series dedicated to the bike that travels to many of the big tracks in Japan like Suzuki, Fuji, and Twin Ring Motegi. As it comes from the factory, however, it is still a retro-classic modelled and shaped after the W1 from 1966, despite having a fuel injected engine, a generous 17 liter (3.4 gallon) fuel tank for long road trips, and modern brakes. It's one of those badass bikes that everyone loves, either as it is or as the base platform for them to make their own bike.
Bimota BB3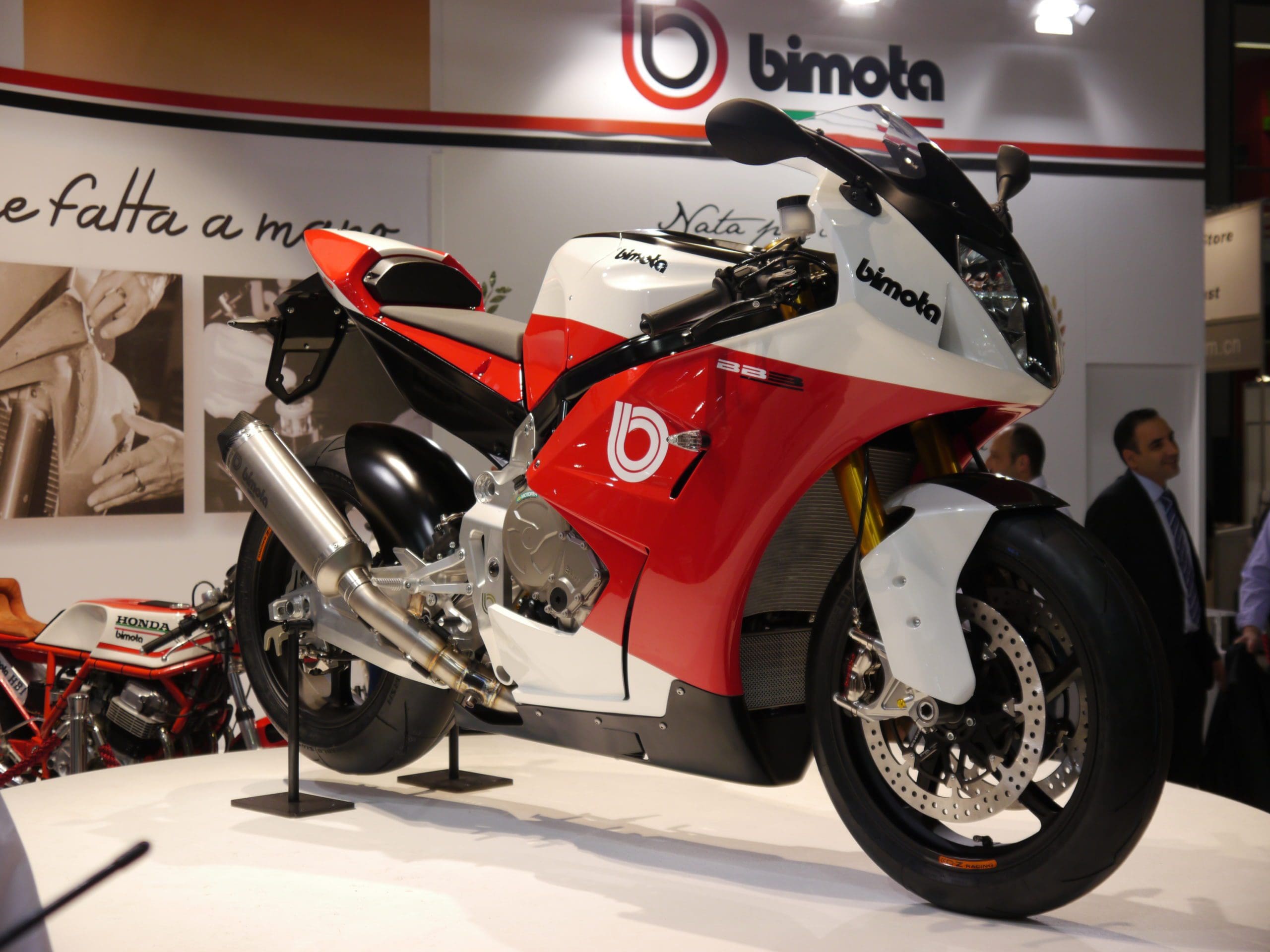 Market: European continent, UK, South Africa, Japan
A limited edition that was only sold in the EU, the Bimota BB3 was and is a very special motorcycle. 26 were built by the factory between 2013 and 2015, with an undisclosed number of kits sold after the factory production run ended. It was designed from the outset to be as close to a World SBK class superbike that was road legal. That also made it very expensive, even as a kit.
What made it badass was that it was made intelligently. Using a super-lightweight hollow aluminum trellis frame, the bike took the impressive BMW S1000RR engine and put it into a bike that, through the use of a dual aluminum stressing member, made the engine part of the bike itself. Fairings and as much of the internal pathways of the bike were made with carbon fiber or carbon composites, and with 193 HP powering 390 lbs wet, this little rocket absolutely screamed on both track and road.
There was also, for those that know racing, a special one-off bike that was known as the T-Trofeo, which was raced in 2015 around the Isle of Man TT.
Yamaha MT-09 Street Rally (MT-09 SR)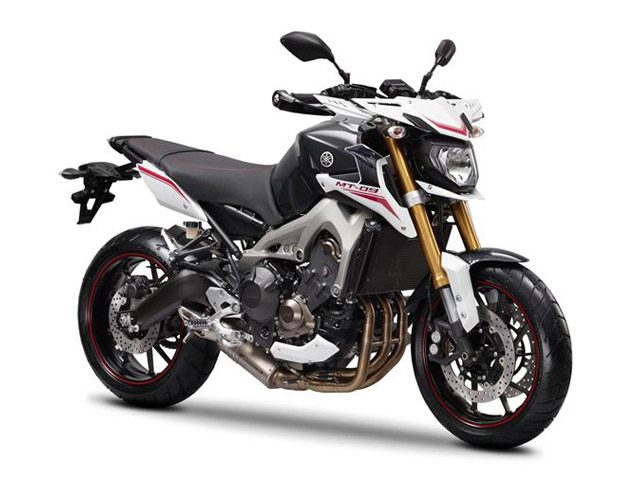 Market: UK and European continent
Yes, we get the Yamaha MT-09 over here in North America. What we don't get, however, is the Street Rally version, an improved hooligan with special parts fitted. The pegs are pulled back into a more sportbike-style position, the seat is thinner in width but plusher, and a half fairing is placed over the handlebars and grips.
It is also geared slightly shorter than the standard MT-09, which gives it very quick acceleration and a hearty torque punch to your gut. On the flipside, it loses a little bit of top speed, but the argument can be, and has been, made that hypernakeds really aren't built for top speed as much as they are for being canyon-carving, wheelie-popping hooligan bikes. In that sense, the MT-09 Street Rally is a badass we don't have over here… yet.
Honda VFR1200X Crosstourer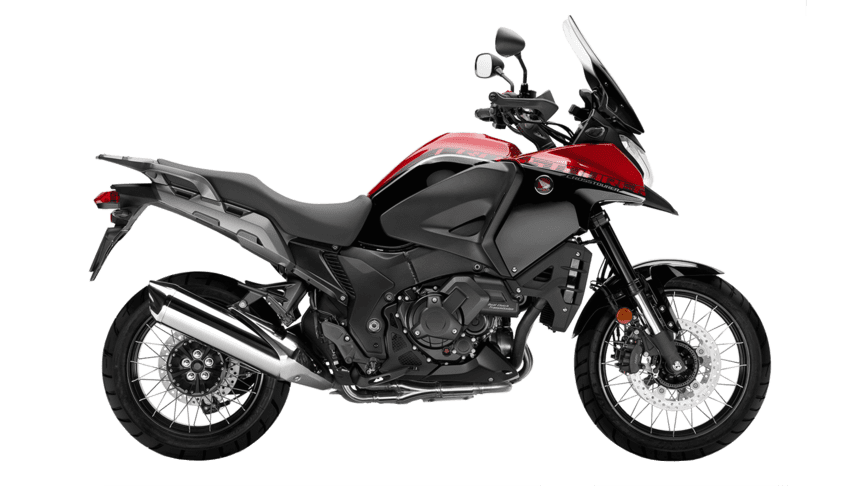 Market: South Africa, UK and European continent, SouthEast Asia, Japan
Known around parts of the world as the big brother to the CB500X, the VFR1200X Crosstourer is one of Honda's most powerful bikes. Using a 1,237cc V4 engine packed with Honda's engine wizardry, it uses a unified cam timing system to keep the cylinders to SOHC, and lightweight for its size and displacement. It comes with an optional DCT, otherwise using a slipper-and-assist six-speed attached to a sealed shaft final drive.
What makes it the ultimate badass ADV we don't get over in North America, however, is its bulletproof power. With 130 HP and 93 lb-ft of torque in a bike that weighs 632 lbs soaking wet, it is the ultimate b-road adventurer for the UK. We do get the Africa Twin 1100 over here, but that is a parallel twin compared to the balanced smoothness of a V4. And you also have to remember, Honda's V4 motorcycle engines are known powerhouses, seeing as they are their most common racing engines…
Yamaha XJR1300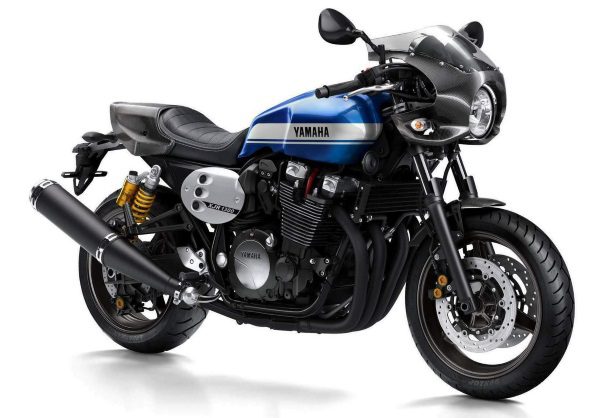 Market: Japan, parts of the European Continent
Here in North America, throughout the 2010's, we were able to receive the XJR700 and the XJR900 as neo-retro bikes, which were based off of the venerable MT-07 and MT-09 platforms respectively. What we didn't get, however, was the "big daddy" of the XJR lineup, the ridiculously brutal XJR1300. Unfortunately, it was quietly killed off in 2016 as the smaller displacement XJR's were selling much better, but what a legacy of brutality it left behind.
And when we say brutal, we mean it in the best way. This is a muscle bike through-and-through, with a double cradle steel frame, fully adjustable suspension, and a low, aggressive retro-cafe seat. Optional was the cafe cowling around the front light, but anything that could potentially be left off was, meaning this brute weighed only 525 lbs. Motivating it was a 1,247cc inline-four that put out a modest 106 HP, but the big monster also chucked out 80 lb-ft of torque. With a wet, multi-plate hydraulic clutch and a 5-speed box, this bike monstered 0 to 60 drags in around 3 seconds, and could get up to 132 MPH without breaking a sweat.
Honda CB400 Super Four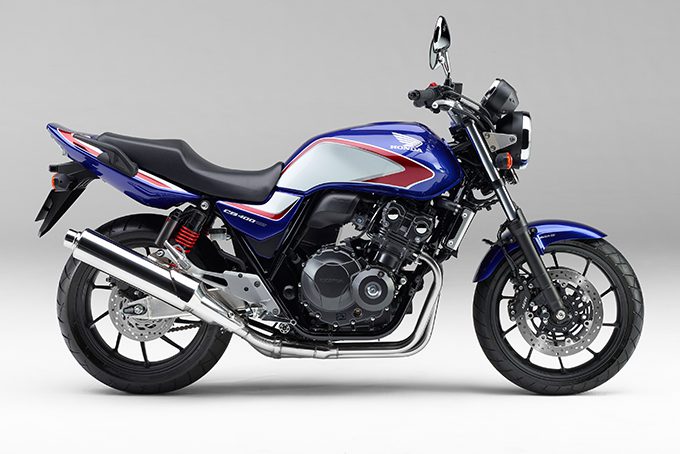 Market: Japan, SouthEast Asia, Australia, grey market import to the UK
This, honestly, is one of the bikes that we here at Badass wish was available in North America. With production starting in 1992 and continuing to this day, it was designed and styled to resemble the AMA 500cc superbikes of the late 1980's, but also be a "cowl-less" design. However, what makes this Honda bike badass more than anything else is its engine.
At 399cc, it is one of the smaller inline-four engines made by Honda, and it revs like a very pissed off wasp to nearly 12,500 RPM, pushing out 55 HP and 29 lb-ft of torque. However, it's claim to fame is that it is, in fact, the first motorcycle and engine from Honda to have VTEC installed, with the CB400 Super Four Hyper VTEC coming out a scant few months before the VFR800 also appeared with Honda's now legendary cam-and-timing management system.
At any revs below 7,000 RPM, it would close off one intake and one exhaust valve per cylinder, in effect making it a 2-valve-per-cylinder, quiet, comfortable street bike. Open up the throttle, however, and all of a sudden that quiet is shattered as the cams switch over, and it howls like a superbike going down the front straight at Fuji Speedway. It is literally one of those bikes that needs to be heard to be believed.
Kawasaki ZX-25R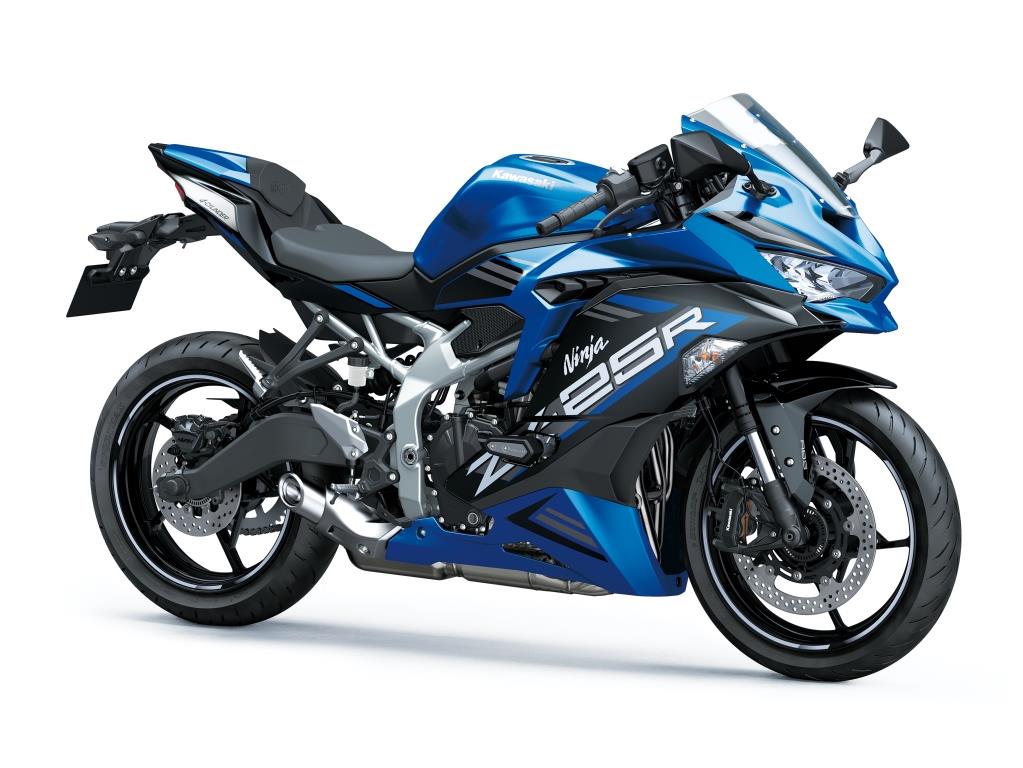 Market: Japan, Pacific Asia (Philippines, Indonesia, et al), SouthEast Asia
In North America, the best introductory track bike on sale is by far the Yamaha R3. In other parts of the world, especially Pacific Asia in places like Indonesia and Malaysia… not so much. Small displacement supersports are the big ticket items there for those with a track itch, and in 2020 Kawasaki pulled the covers off quite possibly the most ridiculously overpowered 250cc supersport available.
Just read the specs. 249cc inline-four with ram-air technology. Soft redline at 17,500 RPM, ECU redline at 18,000 RPM. 51 HP, 22 lb-ft of torque, 401 lbs soaking wet holding a brick. 310mm front disc brake, 220mm rear, with full ABS on both. Showa 37mm inverted fork up front, adjustable monoshock at the back. Bi-directional quickshifter, full Kawasaki 6-axis traction control system, data logger on board to connect to Kawasaki Rideology app… it's just an insane little bike.
And all of this sells, at least in Indonesia, at the equivalent of just $6,650 USD. This is a full-on, no-holds-barred, World Superbike SSP300 class race bike with mirrors. And when you crack the throttle, good lord does it go like it's been shot.
Honda X-ADV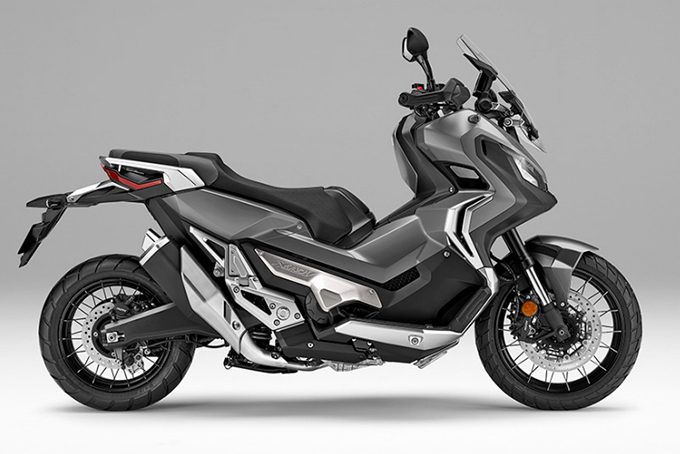 Market: Japan, Middle East, European Continent, UK
Yes, there is a badass scooter out there. When it was first unveiled in 2016 at EU motorcycle shows, there was a lot of skepticism and more than a few jokes were made about the idea of an adventure scooter. However, three years later, many servings of humble pie were made and devoured because this little adventure scooter? I just up and won the 2019 Gibraltar Rally.
Those not familiar with motorcycle rallies, the Gibraltar Rally is often considered one of the three rallies you need to participate in to "graduate" up to the big one, the Dakar Rally. So an adventure scooter, with a 745cc parallel twin engine that puts out 53 HP, lightly modified for rallying, beat out a field of KTM, Kawasaki, BMW full-middleweight adventure and enduro bikes. Let that sink in for a moment.
If that wasn't enough, it uses a DCT six-speed gearbox, that over the entirety of that 14 stage, 4,350 mile rally that crossed from the Baltic to the Atlantic, did not fail once. And the real kicker? If you convert the base model, without the pannier lockers of the travel pack, or the knobby tires of the adventure pack, from British Pounds, it costs only $13,100 USD. Compare that to a KTM 890 Adventure at $13,099 USD, and you can see why the X-ADV is actually a really competitive option for those that like comfortable seats and DCT gearboxes, but also like to get a bit muddy.
CCM Stealth Foggy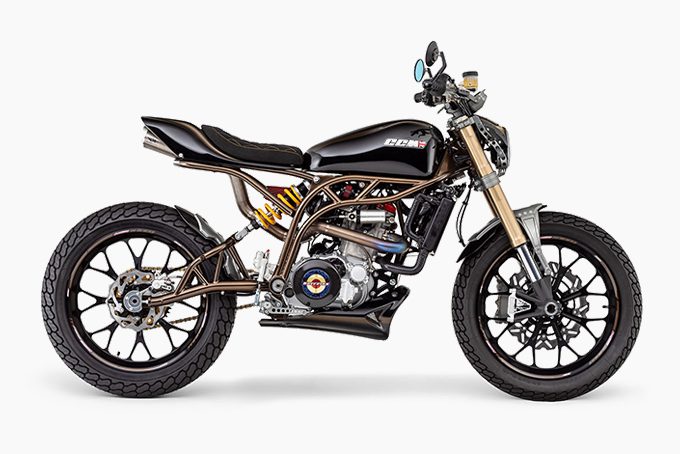 Market: UK only
When Clews Competition Machines wanted to make a special, lightweight, ridiculously fast bike, they turned to Carl "Foggy" Fogarty, a four-time World Superbike champion to co-develop and test it. Based off of a CCM Spitfire Six, the Stealth Foggy, from the boutique brand in the middle of nowhere, England, is a ripsnorting fireball of a bike. Built in extremely limited edition, it is designed to be fun for both the common rider, as well as an experienced rider that knows how to wring its neck.
Powered by a 600cc thumper that was developed with BMW assistance, it puts out 62 HP and tickles at 50 lb-ft of torque. It has a custom designed, hand welded (TIG welding) double spar chromoly steel frame. The little bodywork there is, is mostly carbon fiber, carbon composite or, for the fuel tank, nylon lined carbon-organic combination fibers. Marzocchi forks, a welded frame swingarm, bronze chrome powder coating, and Brembo dual radial discs at the front and single at the back, with Bosch ABS, complete the special equipment lineup the Stealth Foggy carries. As a
A custom shaped titanium exhaust, designed with audio engineers to give the best soundtrack possible, swings up under the seat to bolt to the subframe. It has a ram-air, straight-through intake filter, and it has been commented that the induction noise down the carbon fiber intake is just as pleasing as the exhaust. As a result of all these exotic materials, the bike weighs in at 330 lbs wet.
The really painful part about this is that this was a limited edition that most common riders could actually afford, as its base price, converted from British Pounds, is nigh on $17,000.
MotoMorini Super Scrambler 1200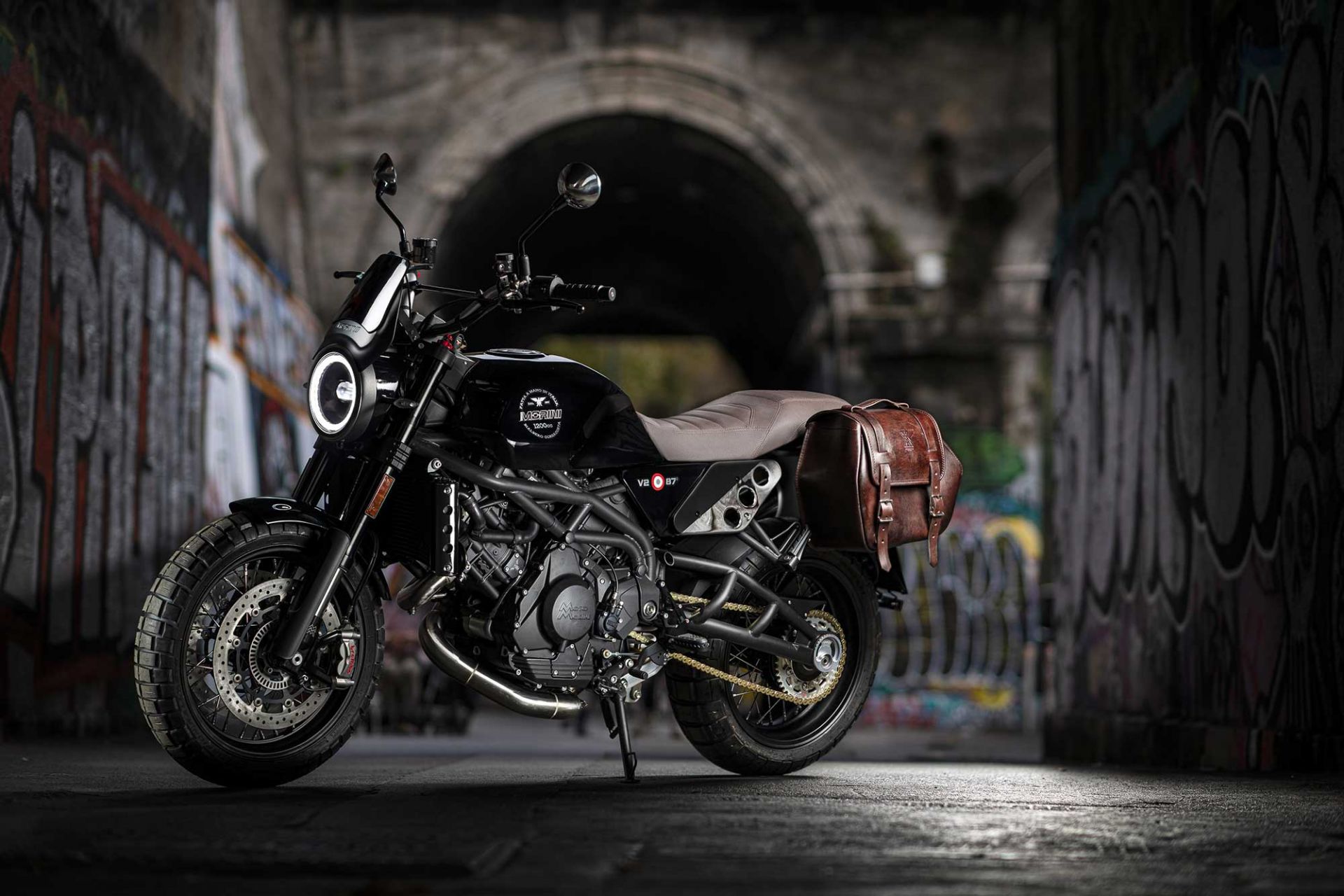 Market: European Continent, Japan
We'll be damned if the Italians do not know how to make a naked scrambler look so downright sexy. Something about the way they understand the language of the machine, the proportions to make it look civil but mean, a prize-fighter in an Armani suit, is just uncanny. MotoMorini is a company that was founded in 1938, and like fellow Italian manufacturer Ducati, has a rich and storied pedigree in racing.
Also like Ducati, MotoMorini likes big, angry, thundering V-twins, with the 1,187cc beast at the heart of the Super Scrambler 1200 known as the "Bialbero 1200 CorsaCorta," which roughly translates to "1200 short-stroke." Liquid cooled, with opposing chain camshaft control based off a common crank, the engine sounds downright dirty in the best way possible. And it's no slouch either, revving to 9,000 RPM, with peak torque of 80 lb-ft at 7,000 RPM, and peak power of 120 HP at 8,000 RPM
But what makes it badass is that it's, for all intents and purposes, a low-slung streetfighter that can also take the fight off-road. It's a bruiser that weighs in at 445 lbs wet, and has independent front and rear ABS disable switches to go completely mental when you want to slide it around a dirt corner.