Strip Them Down
Naked motorcycles. Sounds sexy right? Well, in most cases, that's true. These bikes are stripped of their fairings and ready to ride. They offer a more of a wind-in-your-face, raw experience. In my mind, it's the way motorcycles are meant to be experienced. 
Naked bikes come in many different forms. Often, the design is a fully-faired sportbike that has been stripped down, reworked, and made a little more street-friendly. You'll find single piece handlebars instead of clip-on's, a more upright riding position, retuned engines, and usually higher gearing. 
All told, these are the thrill machines you should buy if you're interested in a sporty but still street-focused experience and don't mind getting blasted with the wind while you do it. There are been many good naked motorcycles built this year, and it's tough to find the ones that are the best. 
With that said, I did my best. These are my picks. I looked at everything from styling to price to performance. There might be a bike or two that you point to that I left off, but just know that I considered it, and I believe these are the best options. 
Small Naked Motorcycles
2022 Honda Grom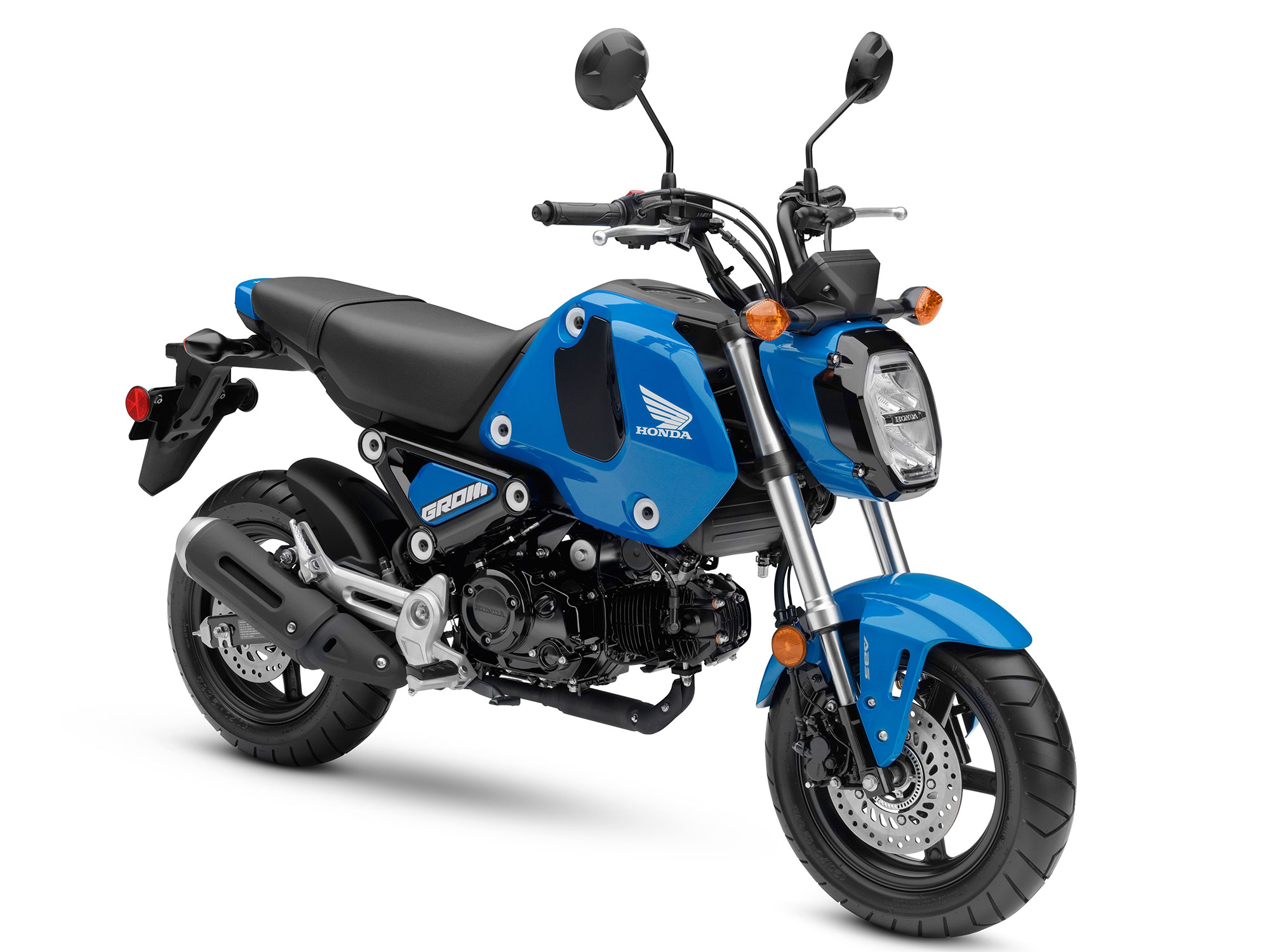 Honda has some great naked bikes, and it might surprise you to hear this, but my favorite is the Grom. Honda's Grom is a badass little motorcycle that is more fun than the vast majority of other motorcycles out there. It punches well above its weight and is one of the most enjoyable bikes of its class. 
The Grom isn't a complicated machine. The bike features a 124.9cc air-cooled, single-cylinder, four-stroke engine that makes about 10 hp. The engine is mated to a four-speed transmission, and the bike is perhaps the most fun thing in the world to whip around and pop wheelies on. There is a new 2022 version that will go on sale in the summer of 2021, but the fact remains that this little bike is hilariously fun!

2022 Yamaha MT-03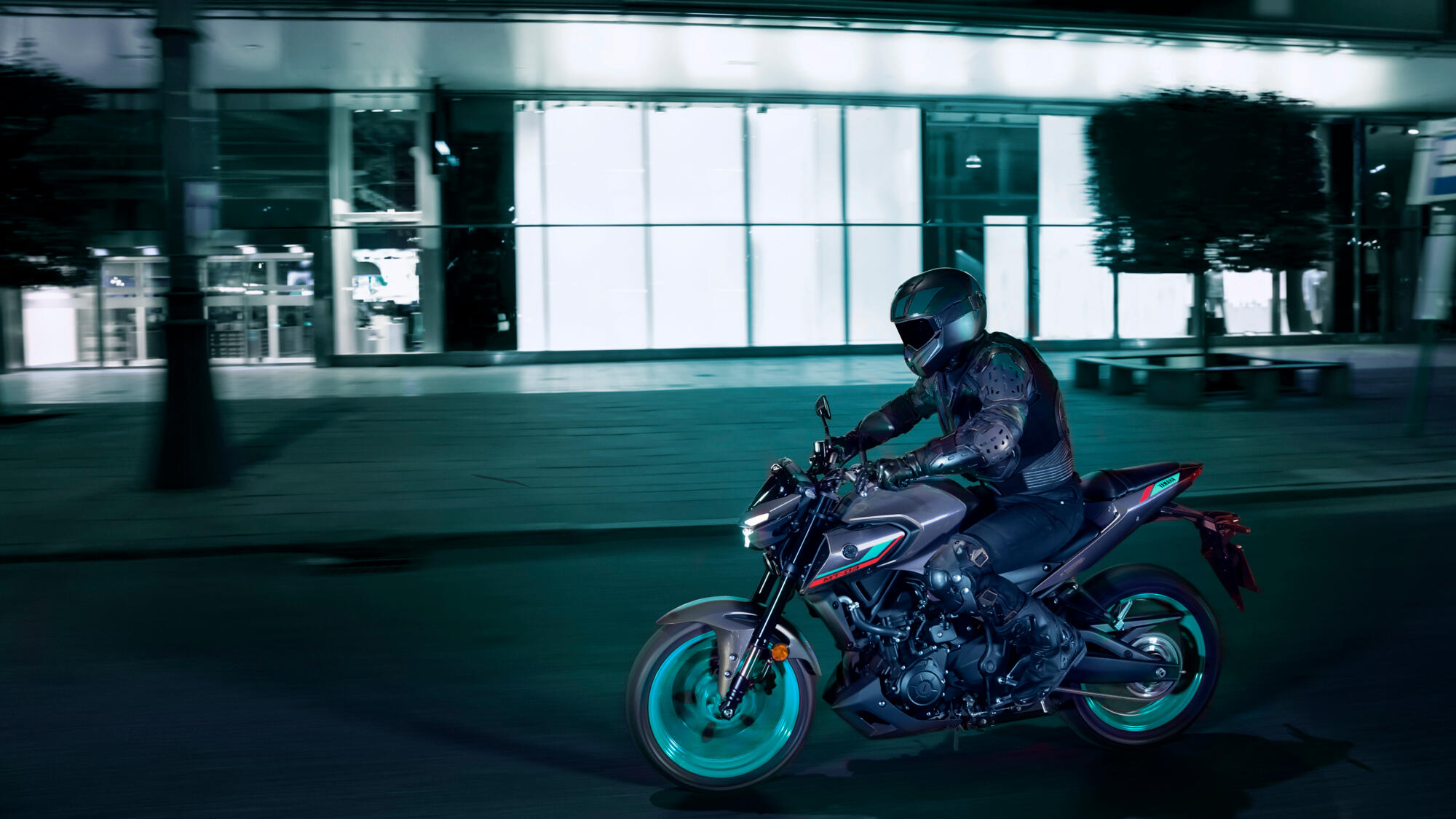 Yamaha released the MT-03 in North America partway through 2020 and based on sales figures, it definitely has earned its place on this list. Using the 321cc parallel-twin engine that its supersport R3 brother uses, it produces 50 HP. The nice thing here is that unlike the low and forward lean of the R3, you're much more upright, making it a much more comfortable canyon carver.
By combining the sport standard riding position with the proven ability of the R3's amazing screamer of an engine, it really is the best of both worlds, and even veteran riders will not be able to stop grinning as they obliterate corners on Sunday, and commute with traffic on Monday.
2022 KTM 390 Duke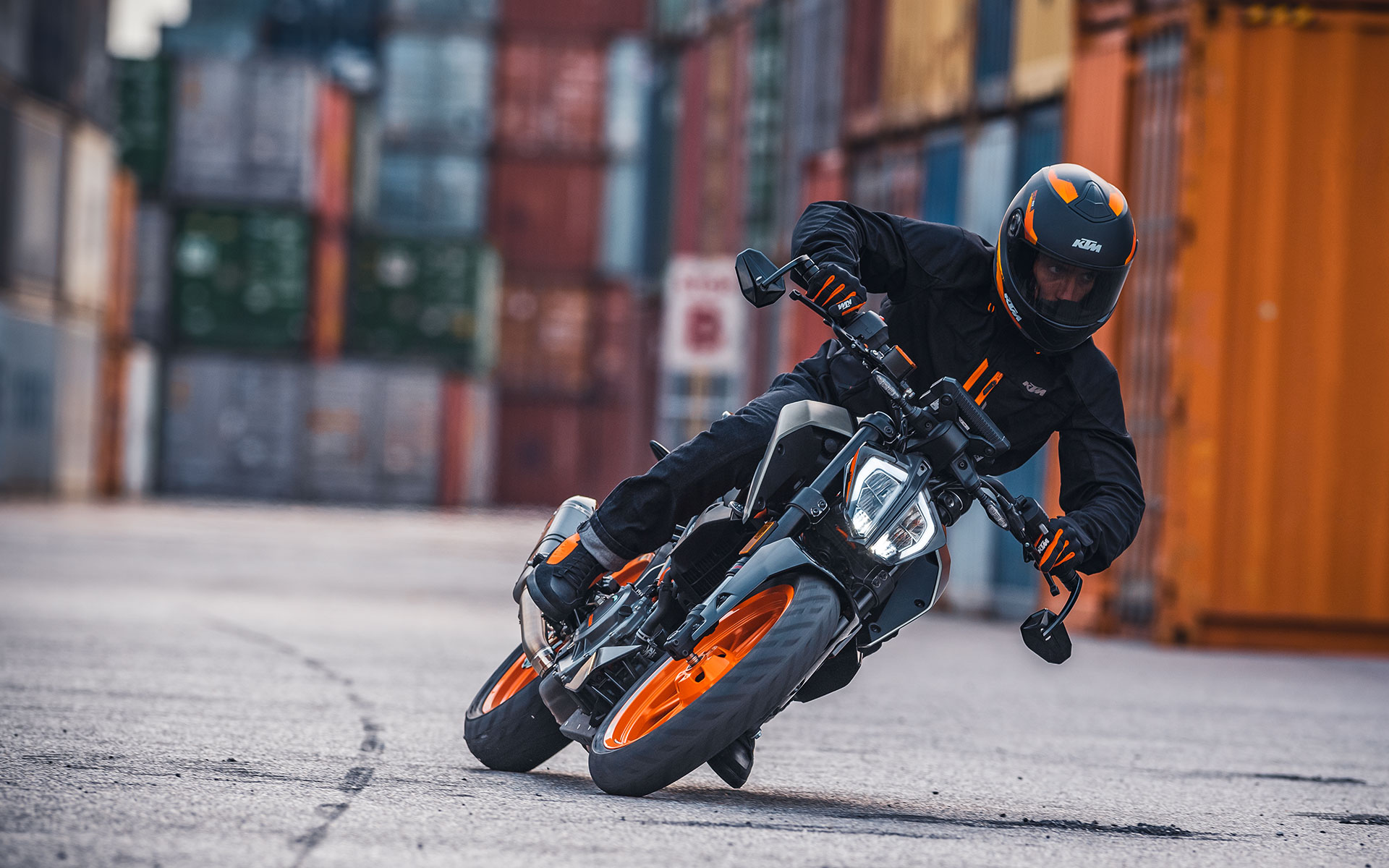 So, KTM makes a lot of fantastic naked bikes and the 390 Duke is one of them. I have a lot of KTM bikes on here, and well, the company really hits the naked market with all the right moves. The 390 Duke is a good example. It's sharp and quick, and it will reward you when you ride the bike well. 
The motorcycle features a 373cc single-cylinder four-stroke engine that mates to a six-speed transmission. The engine makes about 43 hp, and the bike is ready for any twisty road or a concrete jungle.
2022 Kawasaki Z400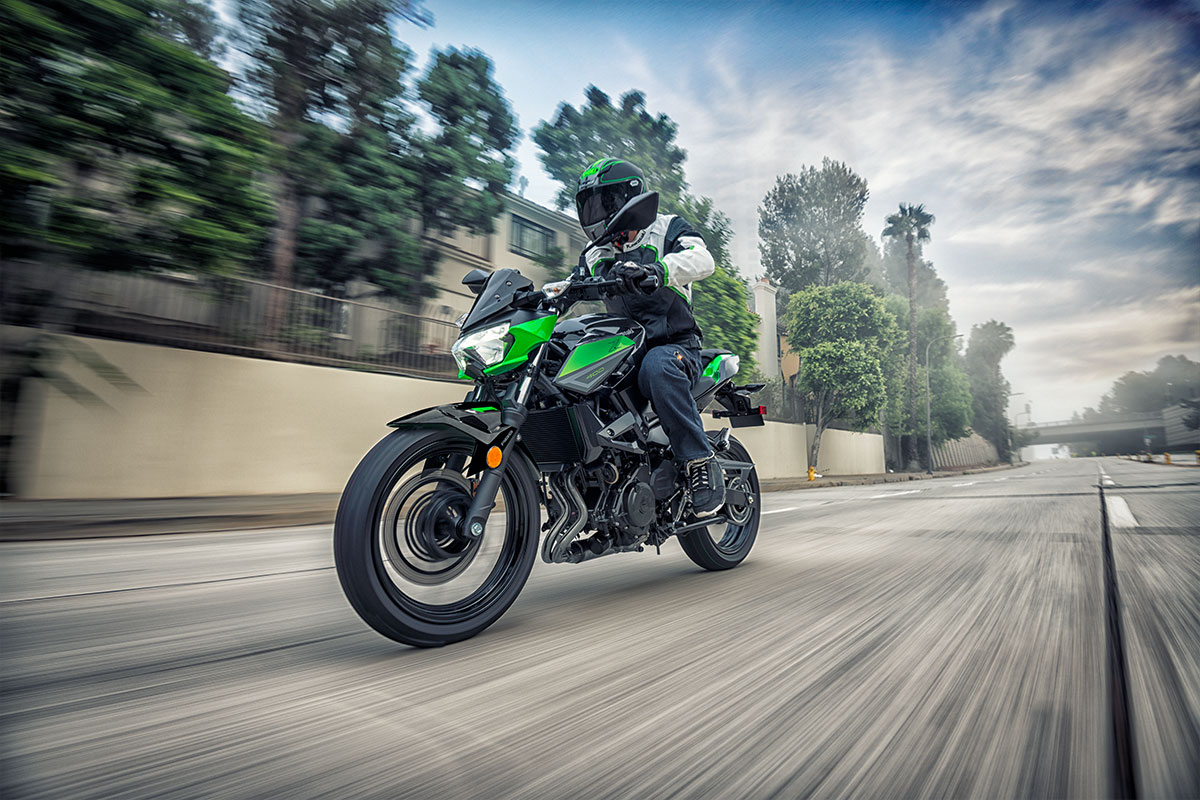 A fantastic motorcycle for beginners and for intermediate riders, the Z400 is a naked bike that plenty of people find immensely satisfying. The motorcycle is based on the Ninja 400, which is regarded as one of the best motorcycles of its size. 
The bike features a 399cc Liquid-cooled, four-stroke parallel-twin engine that connects up to a six-speed transmission. The engine makes 49 hp. While not the most extreme Kawasaki out there, the bike is a fantastic handling machine and quick enough to be some fun in just about every scenario you'll find yourself on the street. 
Middleweight Naked Motorcycles
2022 Suzuki SV650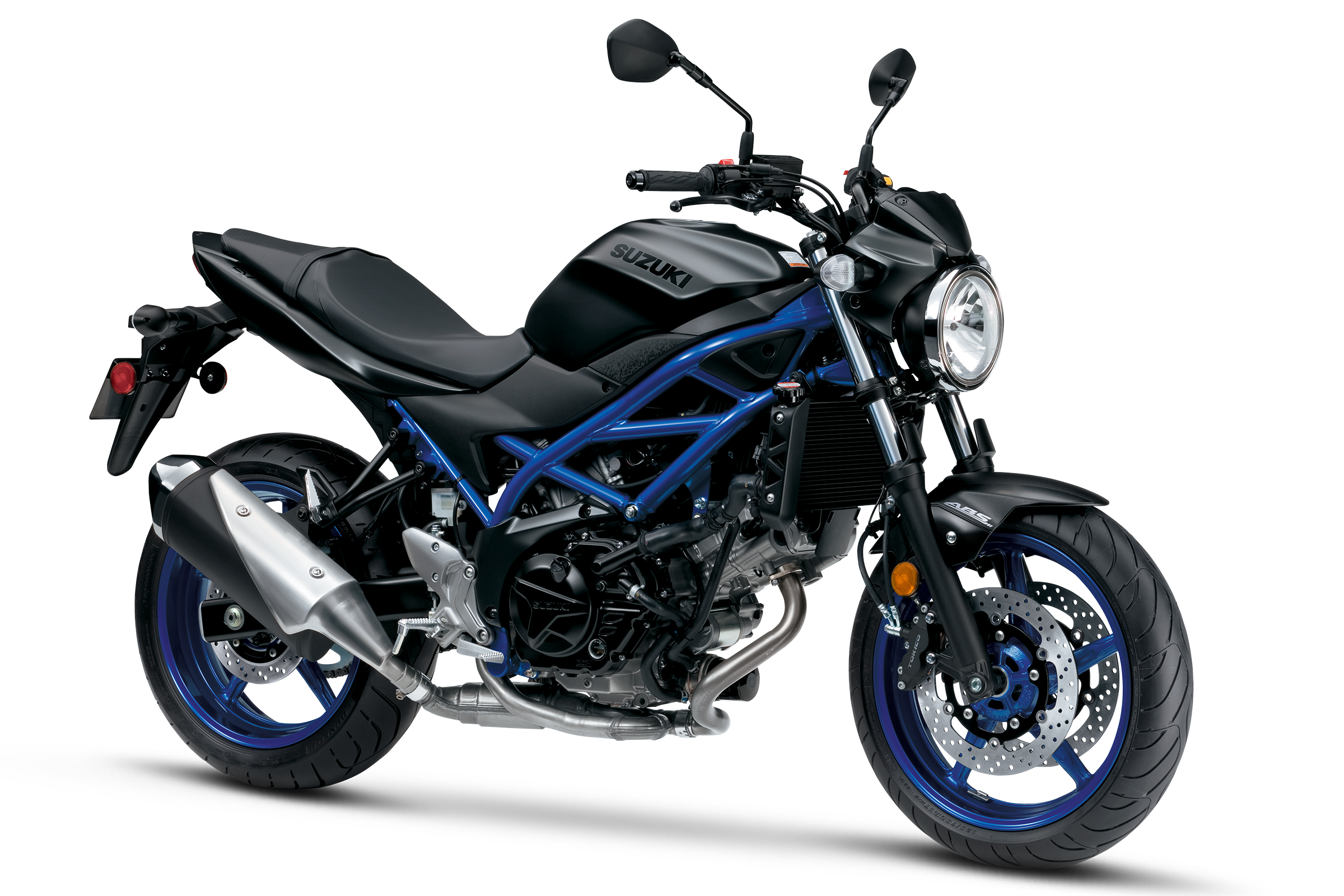 Some of you out there may balk at this one, but the Suzuki SV650 is no joke. The bike is well-loved by everyone from beginners to legit track-day heroes. The motorcycle is well-loved for its easy customizability, it's excellent handling characteristics, and it's a good engine. It's not the most advanced motorcycle out there, but that doesn't mean it's not darn good. 
The regular SV650 gets a 645cc four-stroke, liquid-cooled, DOHC, 90-degree V-twin engine that mates to a six-speed transmission. Suzuki sells a few different versions of this venerable motorcycle, and they're all just really nice machines. 
2022 Yamaha MT-07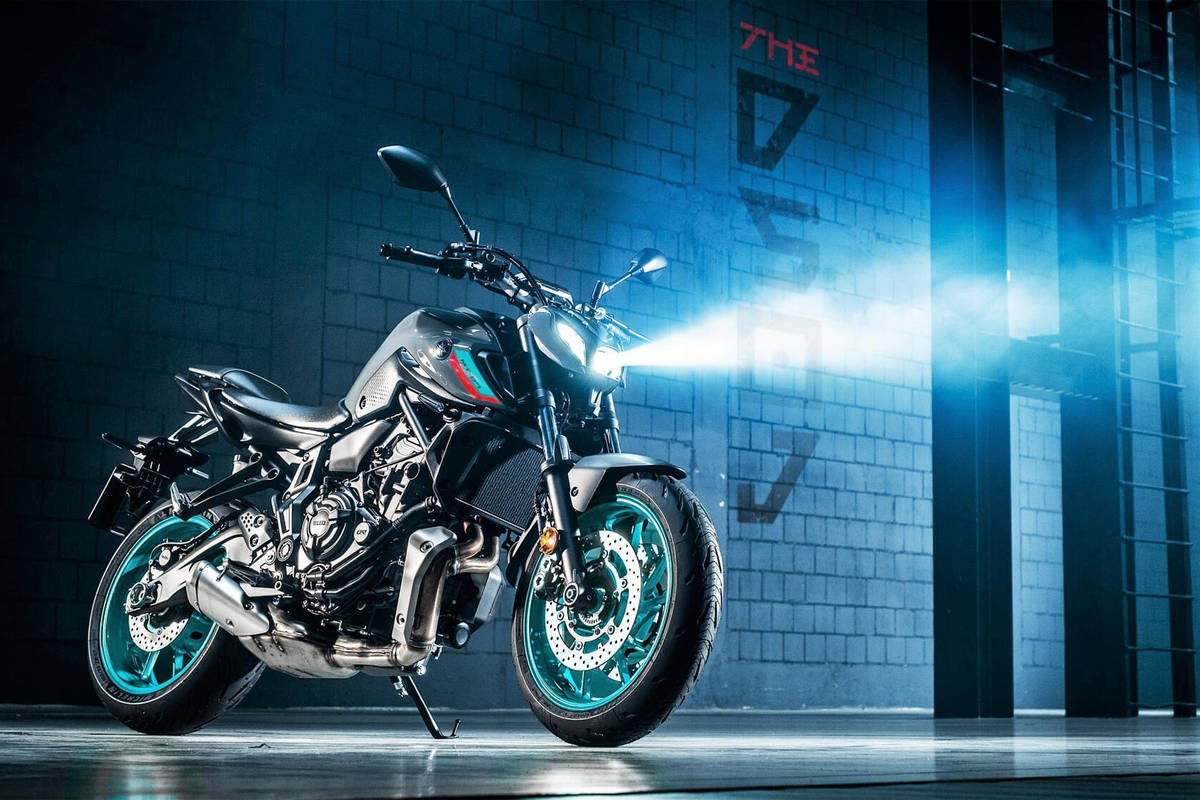 Let me put this out there right now. All of the Yamaha Hyper Naked bikes are darn good. They all deserve some recognition. The MT-07 just happens to be the bike that I think is the best one. The motorcycle has enough power to do just about everything you'll need it to and it handles twisty roads with ease. 
The MT-07 features a 689cc liquid-cooled DOHC four-stroke engine with a six-speed transmission. The engine makes 74 hp and is a great option for riders of various skill levels. It's a naked motorcycle that is ready for any kind of street duty from regular commuting to highway rides to twisty canyon road. 
2022 KTM 890 Duke R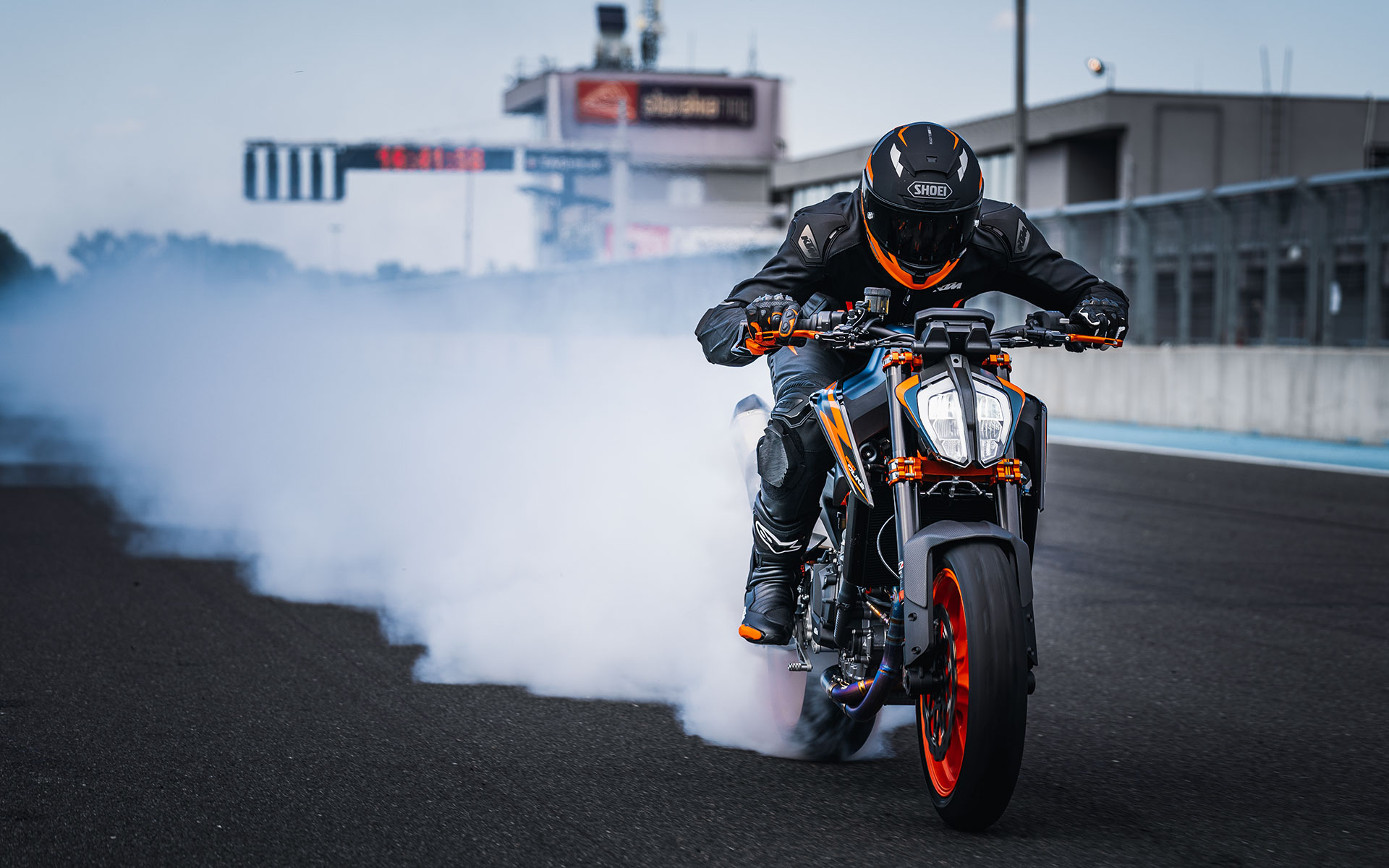 The 890 Duke R is a model that is a pretty extreme middleweight machine. It borders on fitting into the next category. However, the 890 Duke R does fit here. It's one of the most extreme models at this level of bike. 
The motorcycle features an 889cc DOHC parallel-twin engine that's liquid-cooled that makes 120 hp and 73 lb-ft of torque. The bike also gets some WP Suspension components that help make this bike one of the sportier and agile bikes on the market today. 
High-Performance Naked Motorcycles
2022 Ducati Streetfighter V2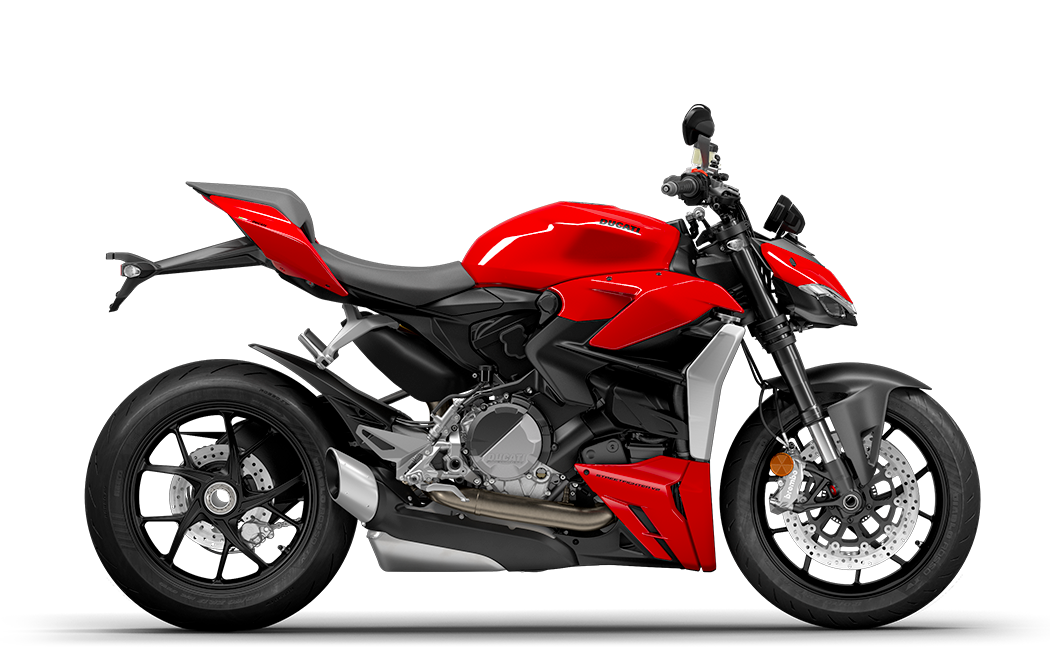 Much like the Ducati Streetfighter V4S, the new 2022 Streetfighter V2 takes the Panigale V2 and interprets it in a new, meaner, leaner way. Gone are 90% of the aerodynamic fairings as well as the low and back clip-ons. Replacing them are a pair of high and wide clip-ons, with a lower and further forward tank to move the riding position from racing to sport-standard.
That's not all that has been changed, as the saddle is now longer, wider, and thicker, giving the V2 all-day riding comfort. A full suite of electronics and rider aids are standard, including the revised and updated 6-axis IMU, stability control, traction control, anti-wheelie, ABS, and selectable riding modes that speak more to street use than setting the fastest lap time at the track. The 955cc V-twin, or as Ducati labels it the SuperQuadro, pushes out a respectable 153 HP,  75 lb-ft of torque, and will reach into the 11,500 RPM range before even tickling at the redline.
If you need to have one of the most exotic and purpose-driven streetfighters in your garage, then consider this red rocket which adopted the same name, the Streetfighter V2.
2022 KTM 1290 Super Duke R EVO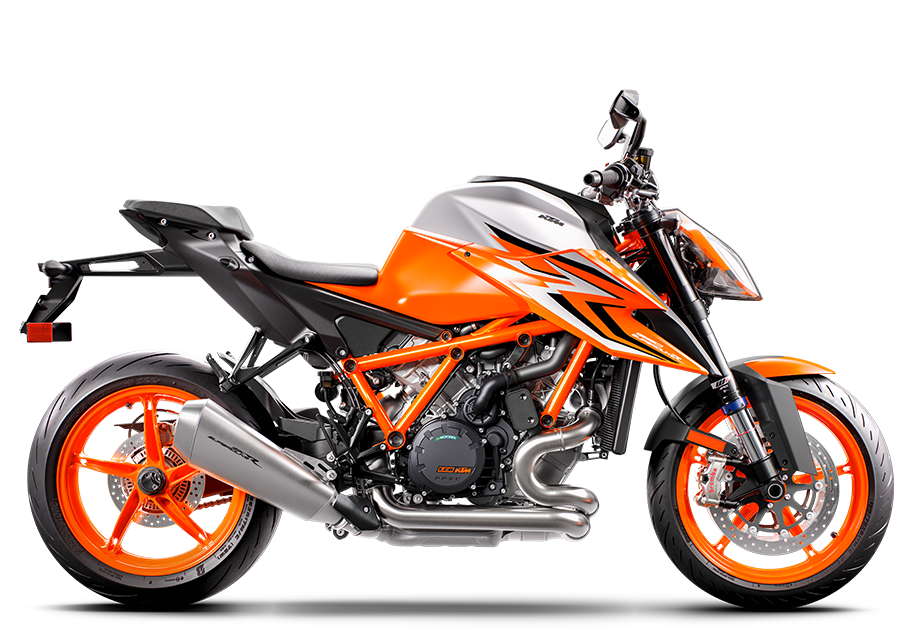 It isn't often that we say that a naked bike that we considered to be nearly perfect could be improved, yet KTM decided that the already bonkers 1290 Super Duke R needed just a little bit more thrown at it. Remaining is the 1,301cc LC8 V-twin, yet those Austrians have developed a new alloy that is lighter than the 2021 model's engine without sacrificing any performance or strength. It still produces the same 180 HP and bonkers 104 lb-ft of torque, yet is now also Euro 5 compliant with its exhaust system, giving it a deeper, throatier v-twin burble.
Also new in the EVO is what KTM likes to call SAT: Semi-Active Technology, which constantly adjusts both the front and rear suspension, as well as the traction control and stability control, in real-time to react to both the road underneath the tires, but the riders' inputs. It will detect if the rear wheel spins up on a patch of cold tarmac if you give it a good helping of wrist, and instead of slipping out the rear and dumping you facefirst into the said tarmac, it will squat the rear for more traction, stop the tire spinning up, and get you safely on your way, as an example.
As they themselves say, KTM likens the 1290 Super Duke R EVO is not just an evolution of the Super Duke, but a redefining of it into a cold, calculating hunter, a pure streetfighter, ready to pounce on any other naked that comes near it.
2022 Triumph Speed Triple 1200 RR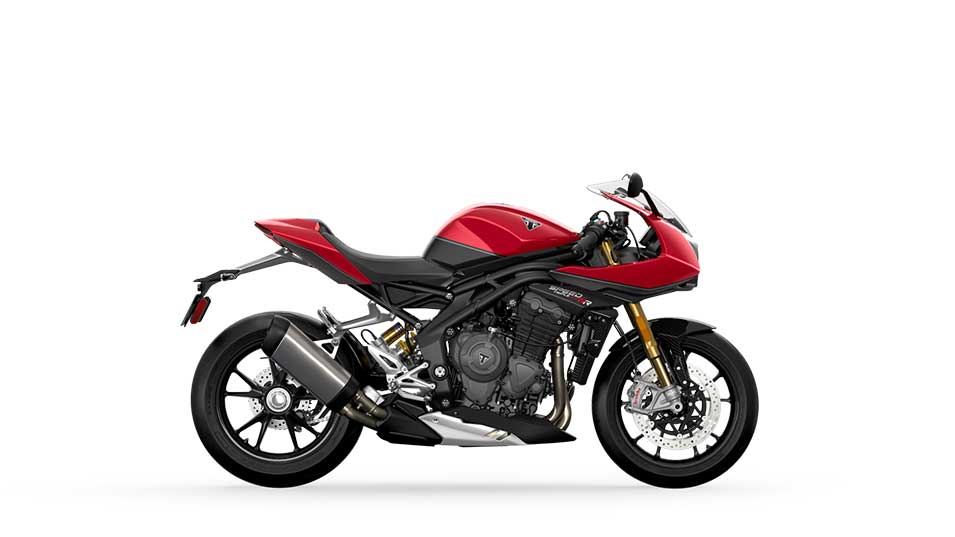 There is something to say about the plucky Brits, and that is that they never give up. Stiff upper lip and all that. So when the Austrians evolved the 1290 Super Duke R into the R EVO, Triumph simply took a haughty sniff, cleared its throat, and announced the new 2022 Triumph Speed Triple 1200 RR.
The RR does not just evolve the Speed Triple formula beyond the now "base model" RS, it brings it up to a new level of performance. Still powered by an inline-three, displacement is up to 1,160cc, giving it a hell of a lot more power at 180 HP. Torque is also up to 92 lb-ft, while not changing weight at all. This is impressive as the increased displacement means more metal, yet like the Austrians, Triumph has a new type of alloy steel used for the engine that is lighter without sacrificing strength.
The other major update, and the only part that might be contentious in calling the Speed Triple 1200 RR a naked is that there is now a cafe-racer-esque front cowling over the instrument panel. This does help some with aerodynamics as well as lifting the top speed a couple of MPH, but it is still a brute that will go toe to toe with any other naked in its class with its sleeves rolled up and its mustache perfectly twirled.