Yamaha plans to have an automated self-riding motorcycle available within a decade, according to a report in the Financial Times.
The Japanese motorcycle company has already run tests with their Motobot, a robot riding a special motorcycle with outrigger wheels which they claim will beat Rossi's lap times on several race tracks around the world later this year.
Most car companies are already testing self-drive cars and believe they will have them available for the market in the next few years.
However, Yamaha chief executive Hiroyuki Yanagi told the Financial Times it would take at least a decade before autonomous technology was available on a commercial basis for motorcycles.
"Our current target is how to assist the rider," he said. "The rider can focus more on safety if the machine handling becomes autonomous and artificial intelligence can be used for course selection."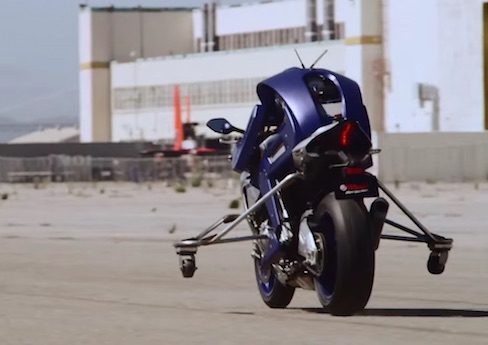 Yamaha has invested of up to US$20m in a Californian company working on autonomous vehicles, robotics and drones and in February, invested US$2m in a US start-up called Veniam for its connected vehicle know-how.
Technological rider intervention is already available with ABS brakes, dynamic suspension adjustment, traction control and emergency braking assistance.
So far, only ABS is being considered mandatory in some countries, but it is only a matter of time before these hi-tech rider intervention systems become compulsory.
One day, autonomous riding may also be mandatory.