Changes to Australian helmet rules that allow European-approved models is allowing Harley-Davidson to bring in a wider choice of helmets for customers.
Last year, the company added several retro-style open-face helmets made by Bell including a special limited-edition 100th anniversary in Australia model, says Harley-Davidson Australia & New Zealand Related Products Manager Sébastien Bureau.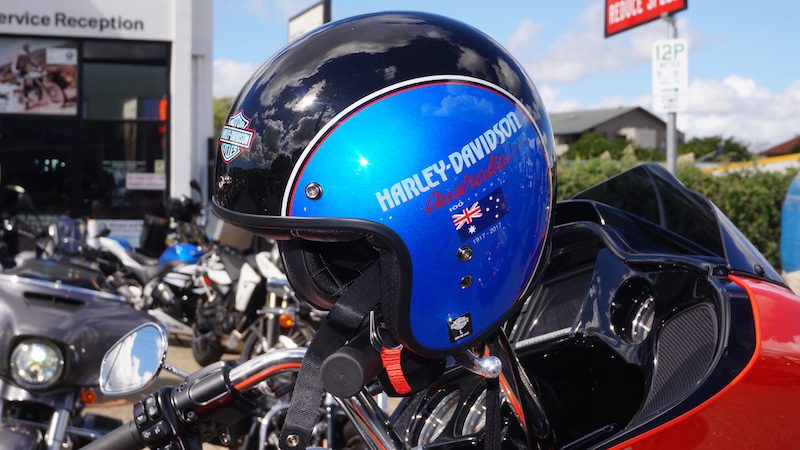 Wider range coming
The company has recently added the full-face Vintage Stripe B06 full-face Bell Bulllitt helmet ($539) made by Bell.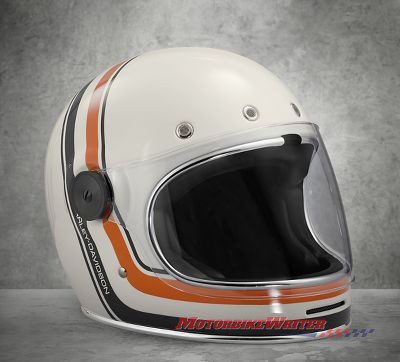 It features Harley's traditional racing stripes in classic orange and black with subtle branding.
The low-profile vintage fibreglass helmet weighs 1.4kg and has five metal mesh intake vents and one rear vent. 
The face shield has an anti-scratch coating, UV protection, and magnetic closure system. 
Its antibacterial liner is removable and washable with a perforated micro-suede interior, leather trim and 3D-cut cheek pads with speaker pockets. 
Convertible helmet
The choice of helmets is even wider in June, with the new 2 in 1 Pilot ($355) that converts from a full-face to open-face.
The 1.4kg thermoplastic helmet is made by Scorpion has a double D-ring chin strap, top vent and perforations in the face mask. 
It features a retractable sun shield with 95% UV protection and anti-fog coating on both sides.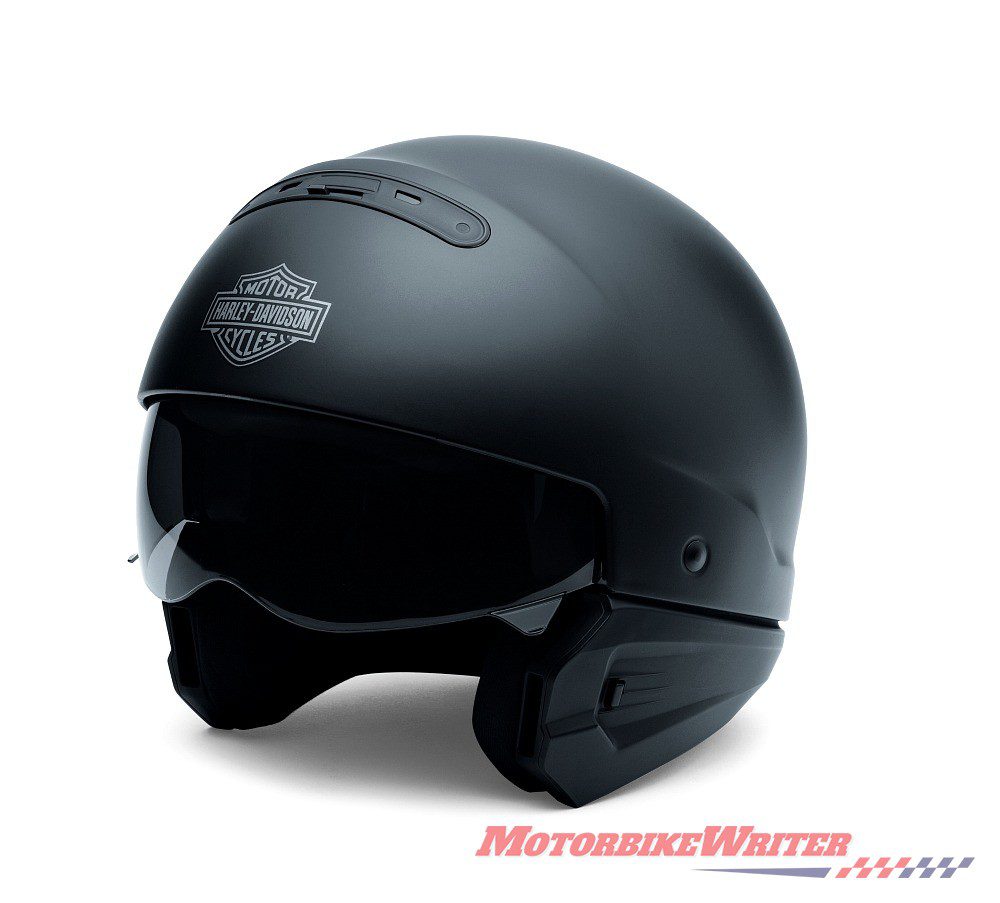 The moisture-wicking, antimicrobial liner is removable and washable. 
Retro Flam
It will be followed in August by the Retro Flame B01 open-face Bell helmet at $189.
The low-profile fiberglass helmet weighs 1.2kg and features retro flame graphics inspired by the Wide Glide motorcycle tank graphics.