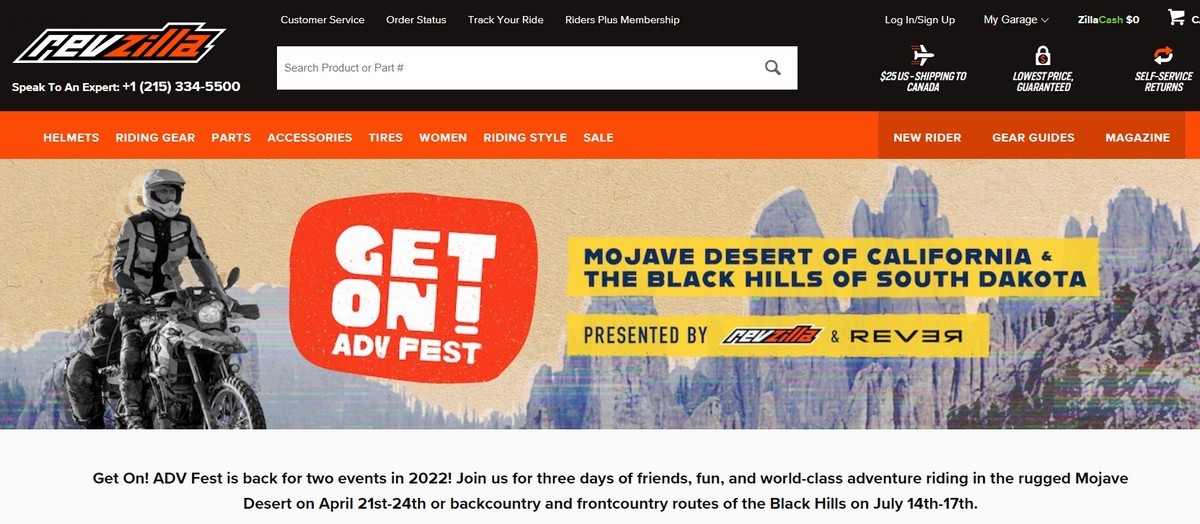 In July 2021 I attended the inaugural Revzilla GET ON! Adventure Fest bike rally in Sturgis and loved it!  Being that it was their first attempt at organizing an adventure rally, I was surprised how well things went overall.
There were plenty of good trails to explore, along with a ton of merchandise to enhance bikes and riders alike. A Klim A-1 airbag vest came home with me, as well as a bunch of other door prizes and gift cards.
I was planning to return in July 2022 for a repeat performance, when out of nowhere, RZ recently announced a second GET ON! Adventure Fest would be held in Mojave, California from April 21st to 24th, 2022.
The Desert Is Calling Me
I've always wanted to experience desert adventure riding but never have yet. That's probably because Mojave is nearly 2000 miles away from where I live in Alberta, Canada.
This is the perfect opportunity for me (or any desert riding rookie) to mix with kindred spirits while getting lots of sand in my boots, along with a proper introduction to riding in the Mojave via some expert instruction from the people at RawHyde Adventures. They're hosting the event in partnership with Revzilla and are offering free training courses at the Rally.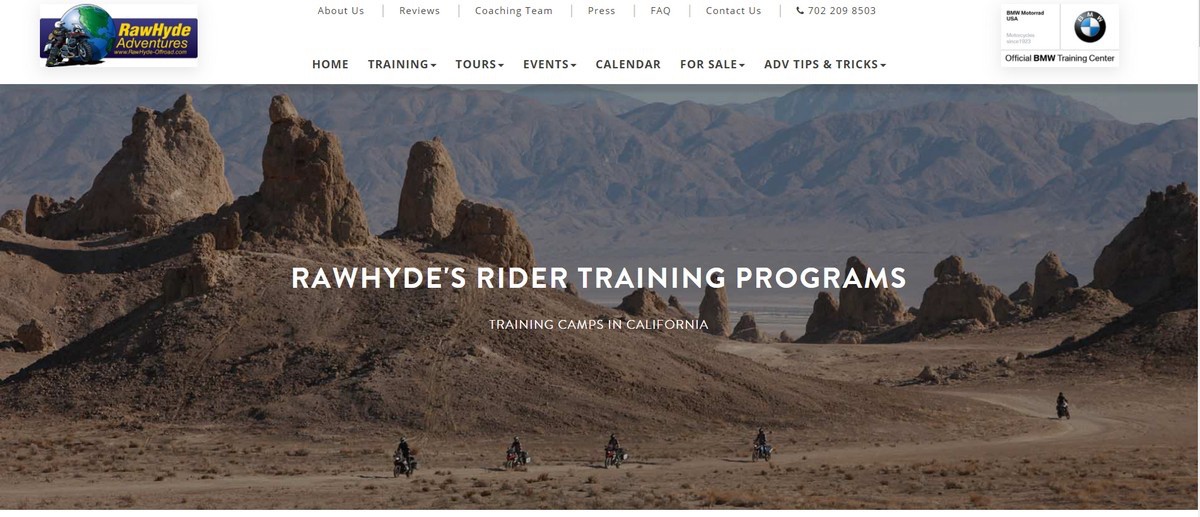 The GOAF Mojave Rally will take place at the RawHyde California location in Mojave, on their ranch that spans thousands of acres with excellent sand and dirt trails leading to abandoned mine sites and ghost towns. The routes will be mapped out on the Rever smartphone app so we all don't get lost and are never heard from again (hopefully).
Needless to say, they had me at the mention of ghost towns! I'm in!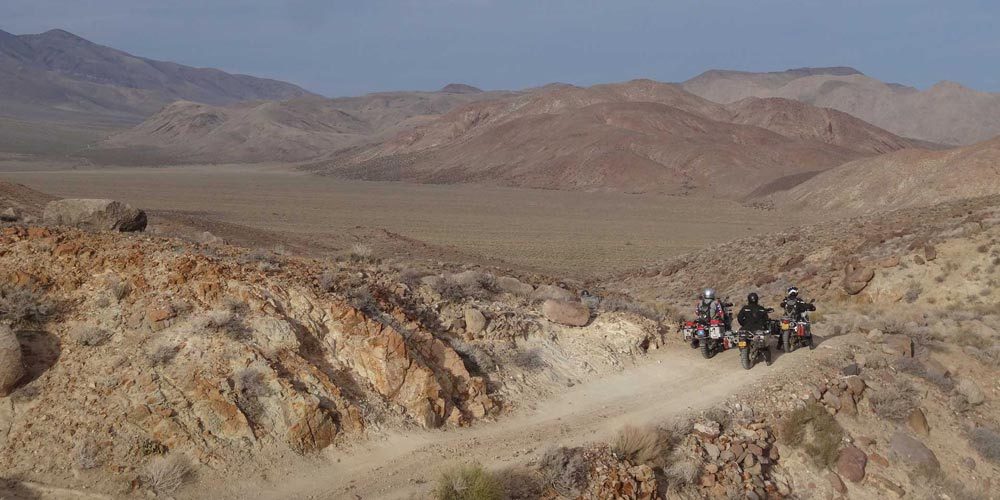 What Do You Get for Your Money?
Curated ADV classes by specialty ADV vendors
Exclusive BDR Movie Premiere complements of BMW Motorrad
REVER riding routes provided—for all skill levels to epic destinations
OEM ADV demos with BMW, Aprilia, Moto Guzzi & Harley-Davidson
On-site tire and accessory installation provided by BMW Motorcycles of Long Beach (Rawhyde), Fozzie's Garage (Buffalo Chip)
Hands on riding instruction available for all skill levels provided by the experts at Rawhyde Adventures
Hang out & ride with Revzilla personalities:
Nightly campfire storytelling with ADV riders & influencers:
PERKS:
FREE—1-Year REVER Pro Membership
Access to Vendor Village with 30+ premium ADV vendors
Accommodations: Rawhyde Adventures, CA—3 nights of tent or RV camping, showers & meals included
Onsite Revzilla Adventure Shop fully stocked with ADV gear & accessories
Revzilla Swag Bag including exclusive GOAF event t-shirt
RPM Subscribers get a FREE 2-hour rider training clinic on Thursday (limited space available)
How Much Does It Cost?
All of the above will cost you $399 US, which isn't cheap but is decent value since you get all your meals and a campsite for tents or an RV (without power or water). Don't fret about your hygienic needs, because I already confirmed with RawHyde that we'll get access to showers and bathrooms to wash off the trail grime at the end of the day.
Demo Rides at Adventure Fest 2022
The next most appealing thing about this Rally to me is the opportunity to demo more than a few terrific motorcycles in the desert!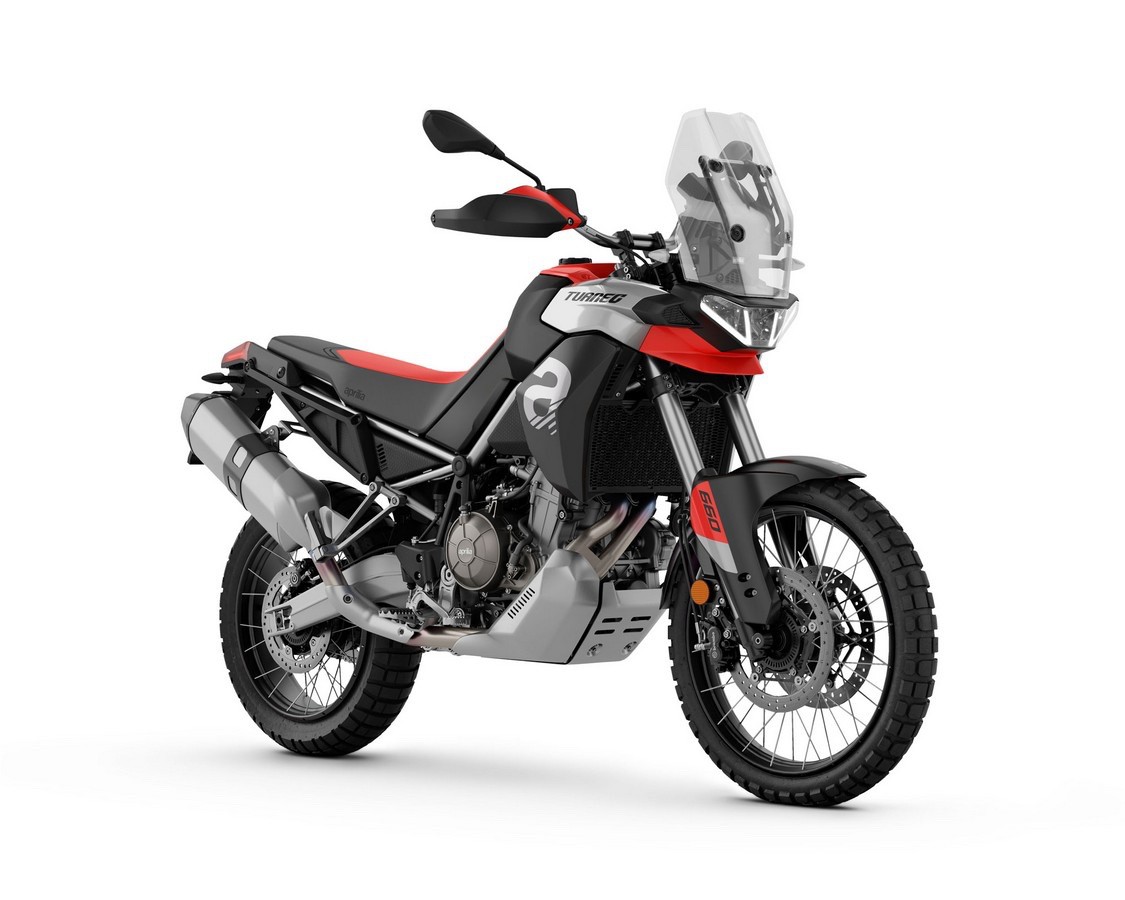 Specifically, I'll be gunning to ride the alluring and mysterious Aprilia Tuareg 660, which I think could be a dark horse 2022 Motorcycle of the Year.
I'd also like to get some seat time on the Harley Davidson Pan America off-road, since I've only ridden it on pavement for a 30-minute trip before now.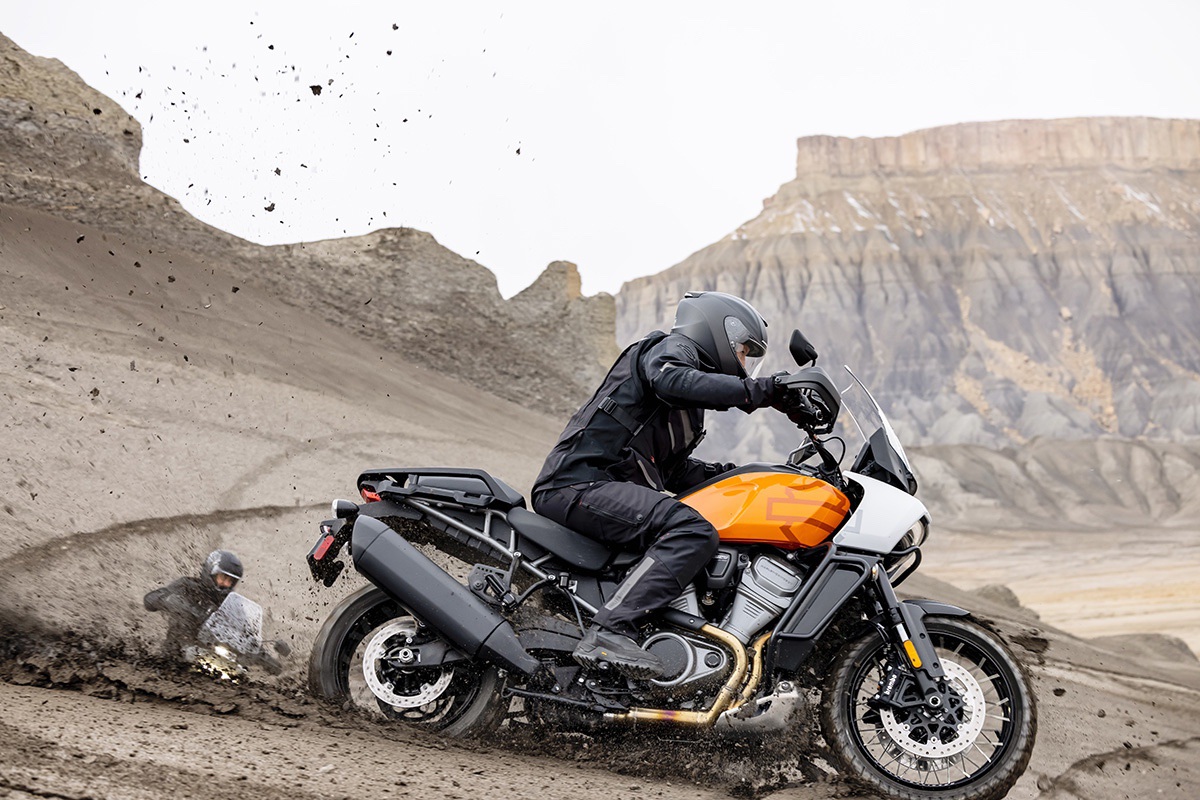 The Moto Guzzi V85TT is very underrated. The gravel ride I took on one last summer shocked me because I didn't expect to feel so comfortable on it right out of the gate. If you're going to be at this Rally, make sure you book a turn on this two-wheeled beauty from Mandello Del Lario.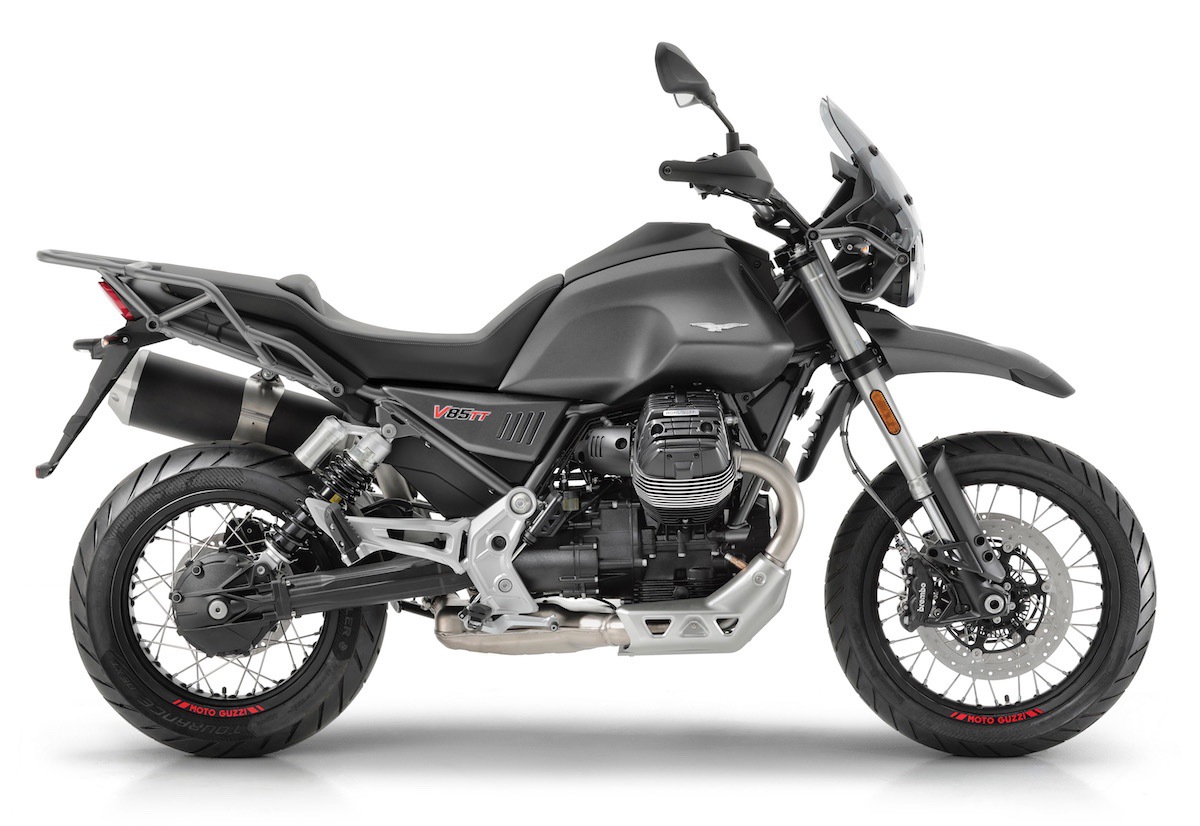 The BMW R1250GS might get a ride from me as well, but I already know how great it is both on and off-road.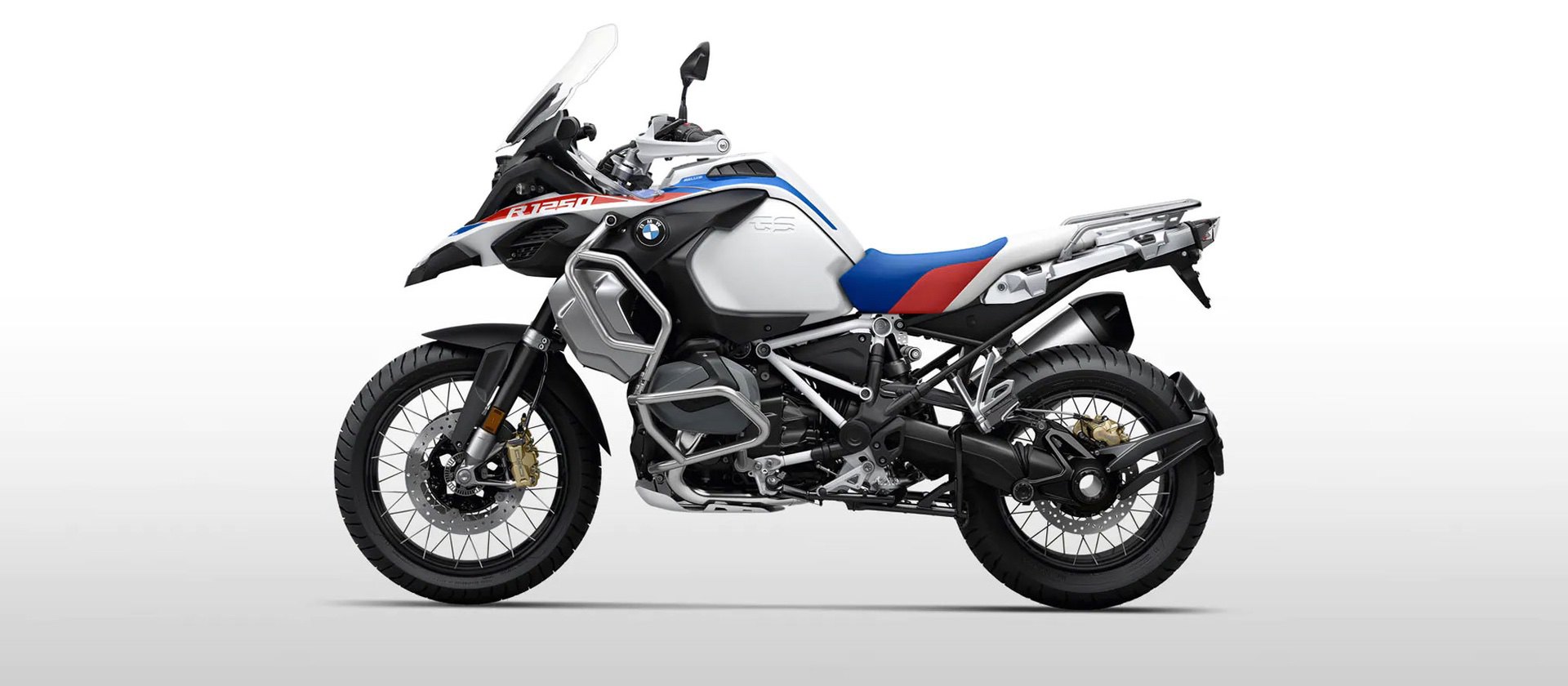 What I'll Be Bringing to GET ON! Adventure Fest 2022
Having said all that, the bike I'm most interested in riding in Mojave is my own—namely, the one I waited 2 years to buy, which finally is now registered in my name.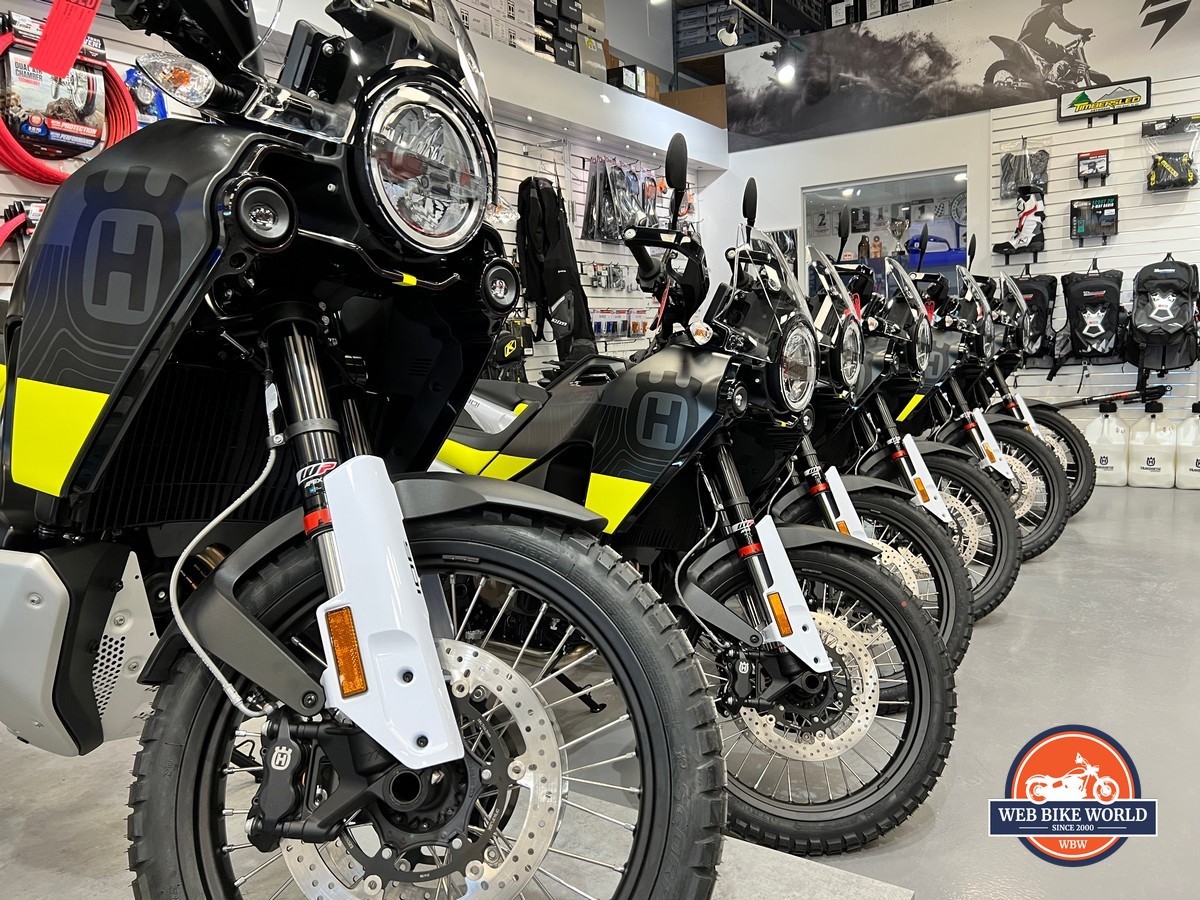 Ideally, I would just ride my new 2022 Husqvarna Norden 901 down to Mojave, but it's not a good idea. The Canadian Rockies mountain range has extremely unpredictable weather in April, so I needed to find some way to haul my bike all the way down to Mojave.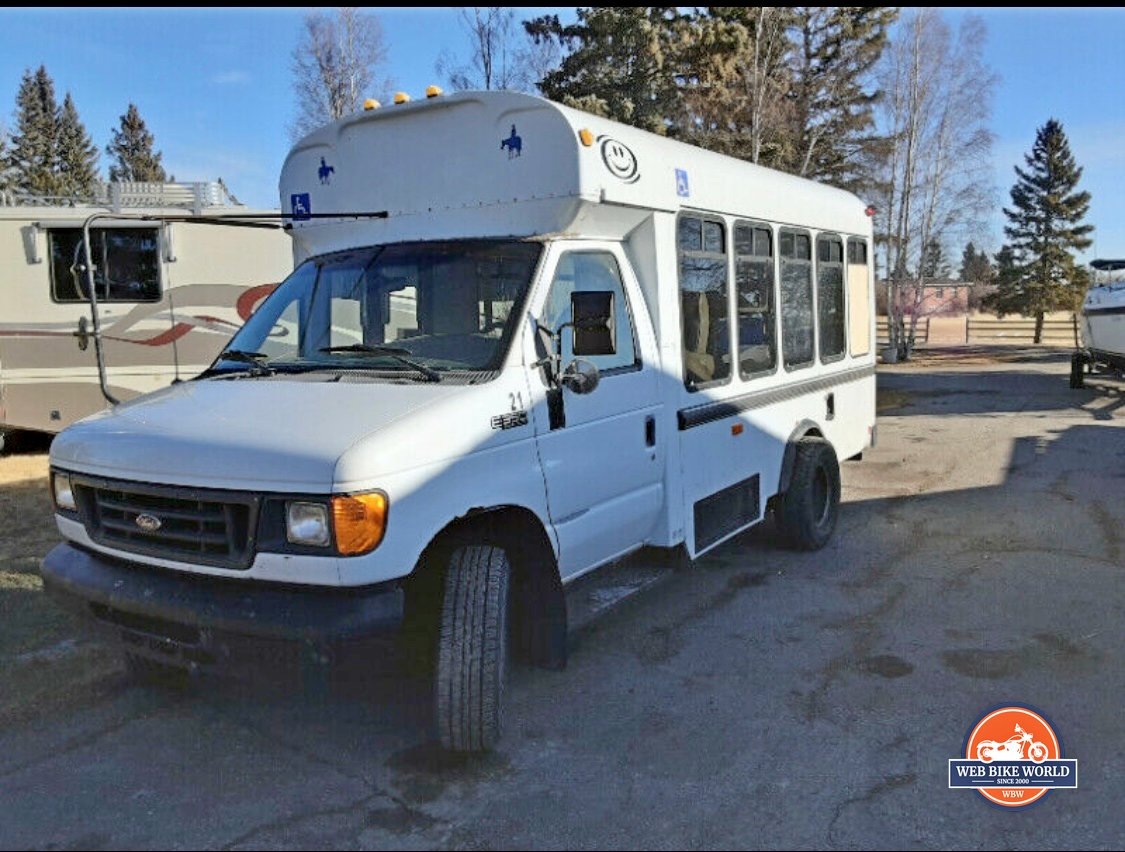 I managed to get my hands on a 2004 Ford E-350 Cutaway van that I think will be perfect for that task after I make some modifications to it. It will serve as both my motorcycle limousine and my sleeping quarters.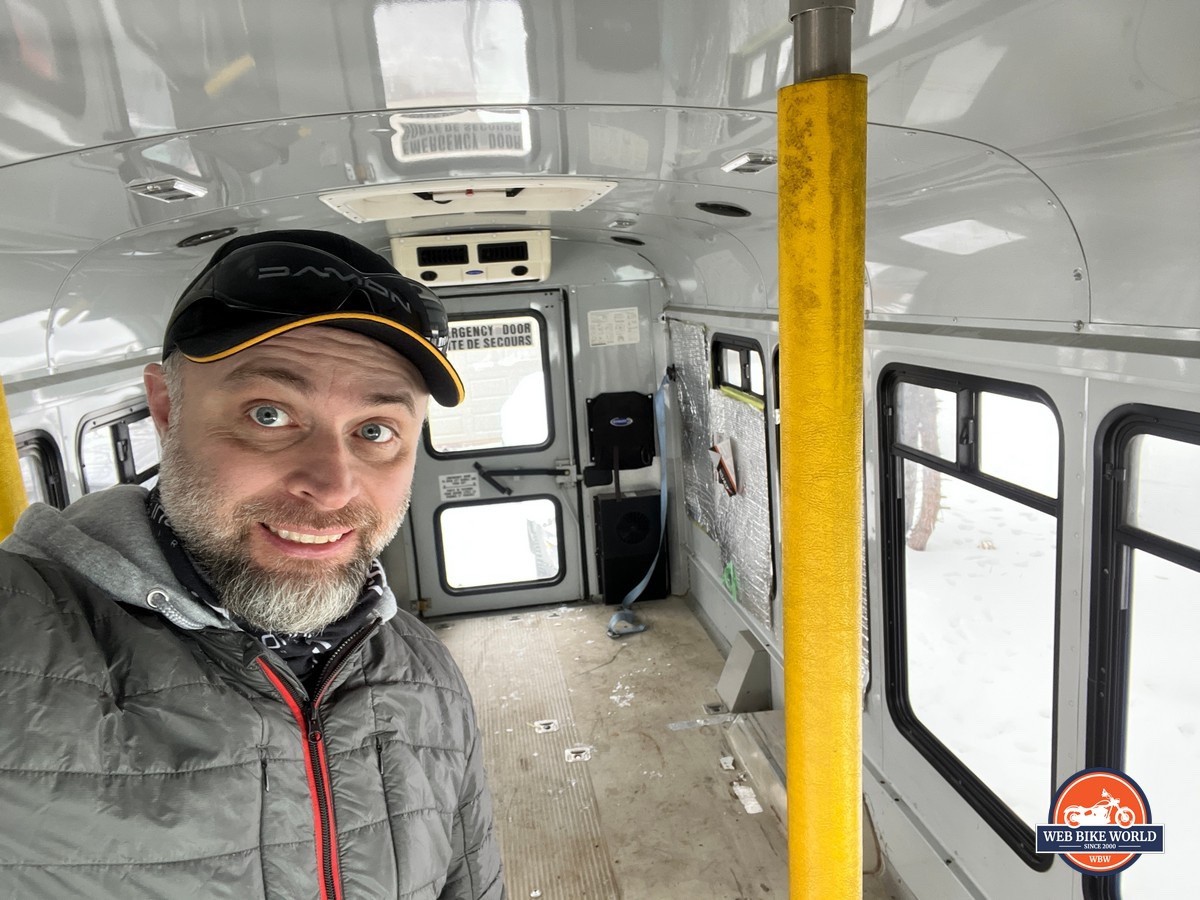 If you follow the wBW Facebook account, I'll be sharing the modification process of the van to make it a moto-bus, which should be great fun.
I Hope to See Friends from Sturgis
Meeting new riding friends from all over the US, Canada, and possibly other parts of the world is a huge bonus gift from attending Rallies like GOAF Mojave. If you read my report from the Sturgis GET ON Rally, you'll know I met a great group of riding partners there with whom I still keep in touch.
A few of them are planning to join me in Mojave, and I can't wait to ride trails with them again.
RevZilla Stars
I also got to meet and greet some Revzilla personalities at the Sturgis event last year, along with many YouTube influencers like Amanda Zito and Brady McLean from Go Fast Don't Die.
Brady even gave me a hug without me having to request one (yep; he's a hugger—you've been warned).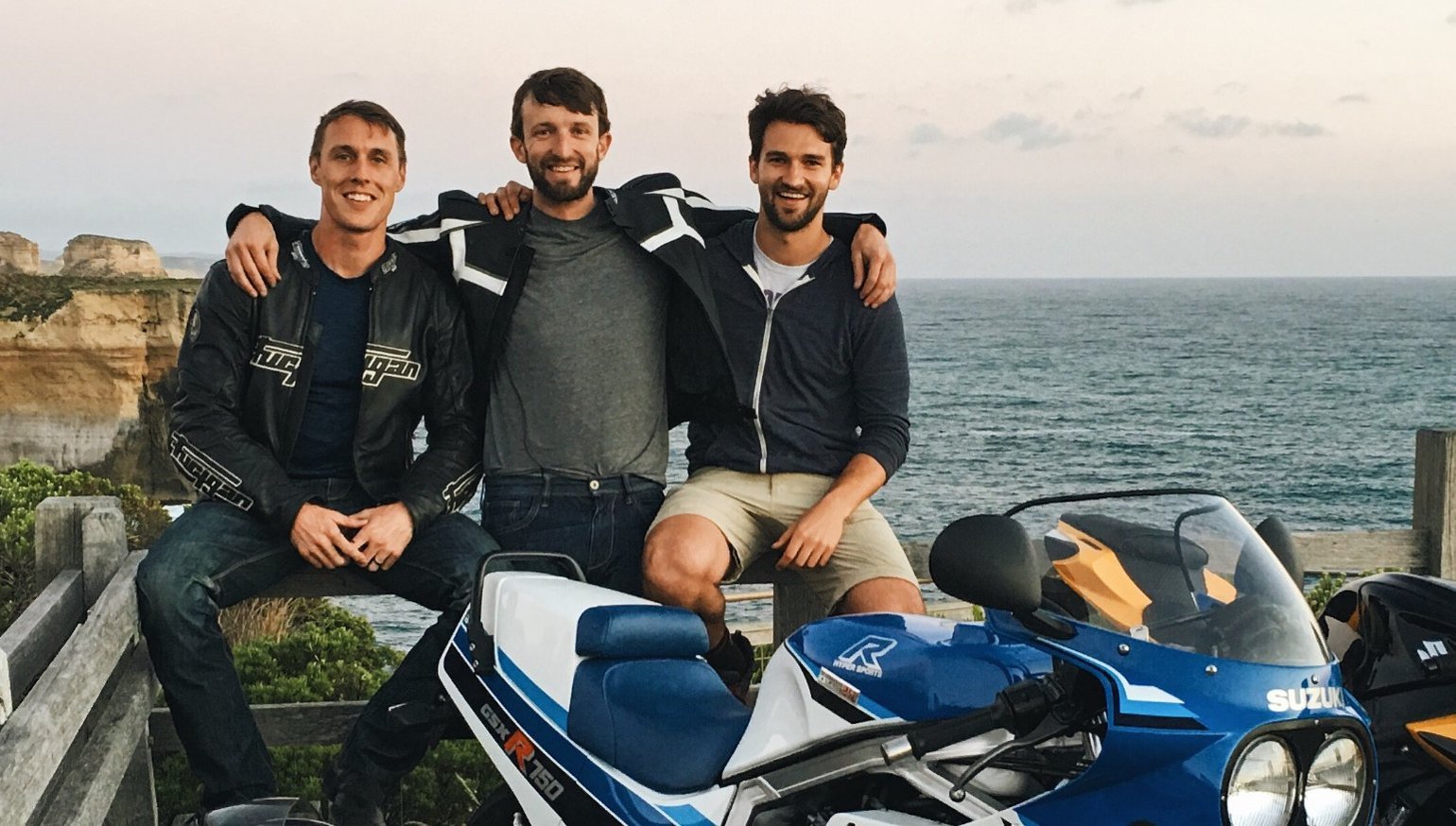 I've never had the chance to talk shop with Revzilla's Ari Henning or Zack Courts, but I plan on taking a little time to do that at Mojave.
View this post on Instagram
Brandon Wise, Spurgeon Dunbar, and Jenn Dunstan will also be in attendance at the Mojave event, and they're super nice people to ride and socialize with.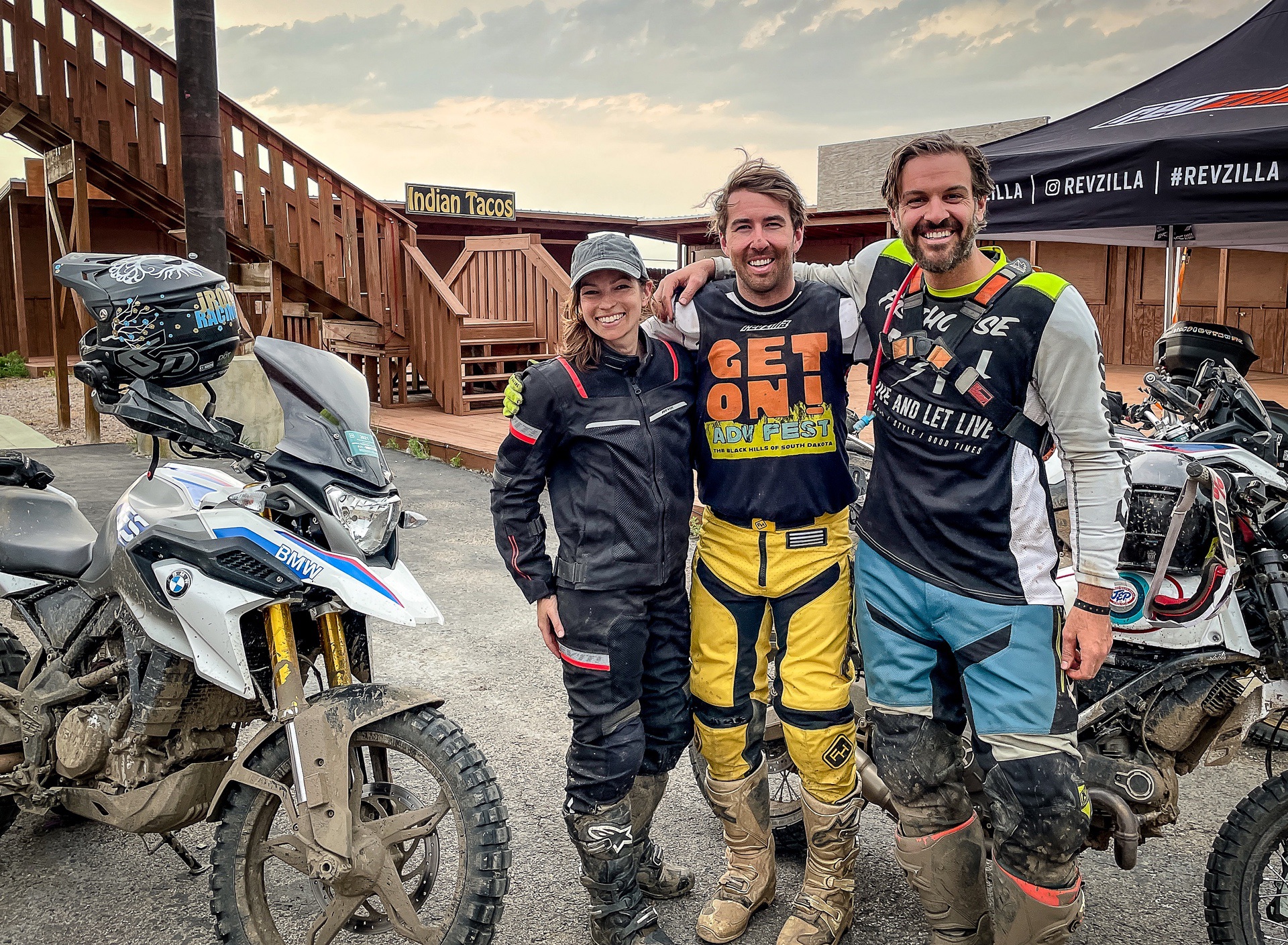 Let's Ride Together in Mojave
I hope some of you will be at this event too so we can chat about gear reviews and get in some riding time together. Hearing from all of you about our reviews and articles is super valuable to me and I welcome it (not to mention, I'm always up for sharing riding stories around the campfire).
Check your calendars and get your spot booked soon, as there is a limited number of tickets.
I'll see you in the sand!