The Suzuki Katana for the millennial age will be unveiled on Tuesday at the Intermot show in Cologne on Tuesday (2 October 2018) and has teased with this latest video.
Styling changes
We are not sure what diehard fans of the venerable Katana will think as there are only a few styling details that are similar.
They include the sharp lines, sports screen, half-fairing, stepped seat and rectangular headlight.
Modern styling changes and features include full LED lighting, a remote rear fender and a massive catalytic convertor underneath.
The biggest change seems to be straight bars instead of clip-ons, so it might be ergonomically less painful to ride.
The millennial Katana also doesn't have a steel cradle frame nor twin shocks like the originals. It looks like a modern alloy frame and mono shock.
It also departs from the typical black, four-into-two, stubby exhaust with what we suspect is a four-into one exhaust. We can't see the right side of the bike, but there is no exhaust on the left.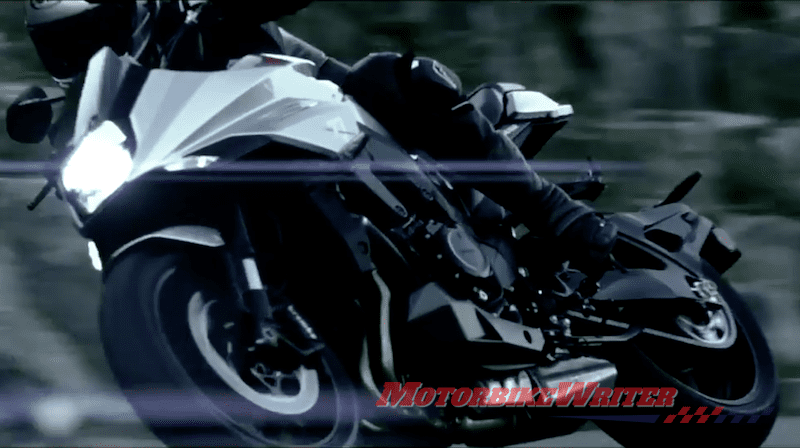 In these days of tough emissions controls it will be difficult to see it being released with a stubby exhaust system.
Last year Suzuki unveiled the 3.0 concept which had the word "Katana " on the side and shows what could be the right side of the upcoming Katana.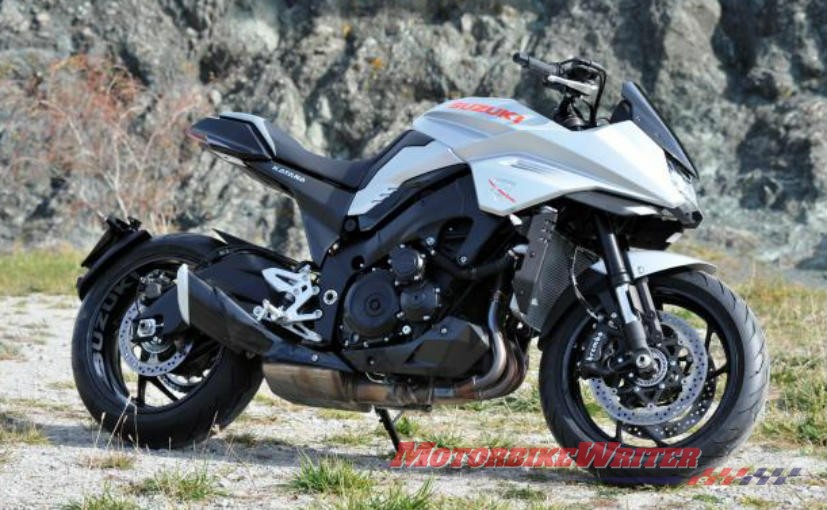 Since we can't see the right side of the new bike or blackened engine, we can only assume it may hide a turbo as Suzuki has been working on this technology for some time.
While the Katana came in 673cc, 747cc and 1075cc air-cooled variants, this will be water-cooled and probably midrange capacity, especially if it's blown.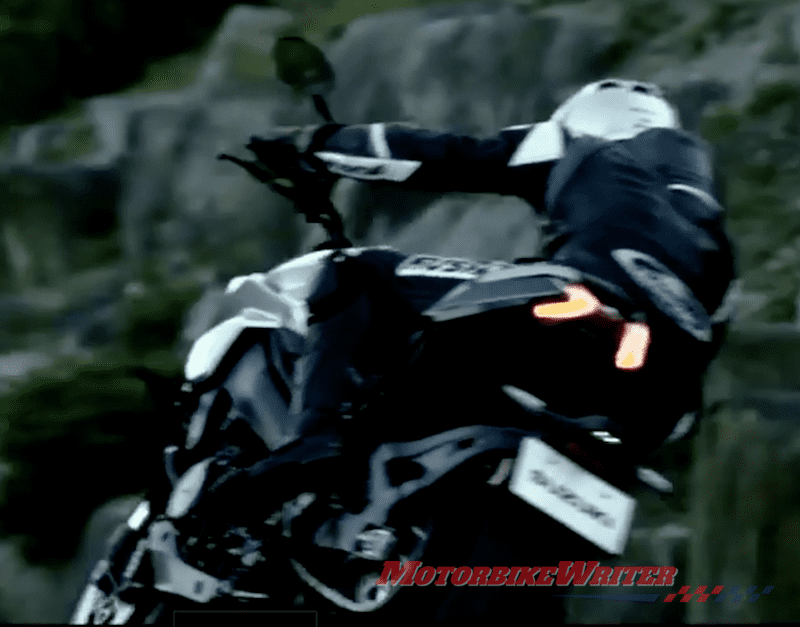 Suzuki Katana history
This was Suzuki's 1980s futuristic designed sportsbike and many riders loved it, although it was awfully uncomfortable to ride.
Unfortunately, the bike was short-lived and the name was reused and abused for a scooter and some mid-sized bikes about 15 years ago.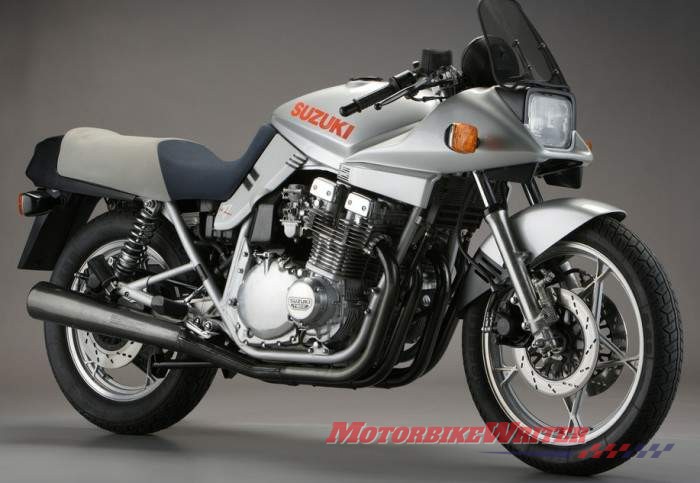 The GSX1100S was the fastest mass-production motorcycle in the world in 1980 and was raced in many national and international events with mixed success.