MV Agusta has released the first of a series very beautiful scenic videos shot in northern Italy and featuring the equally beautiful, limited-edition 208hp Brutale 1000 RR Serie Oro.
Warning: You cannot watch this video without wanting to book a flight to Italy now and hire a bike to do the same roads!
Our Beautiful Land
The series of MV Agusta videos is called "Il Nostro Bel Paese" (Our Beautiful Land).
First up is "Motosinfonia d'Autunno" (Autumn Motor Symphony) which was shot in Trentino and features CIV Supersport champion Davide Stirpe.
It's all in slow motion and there is no exhaust note to relish, only Pucini's most famous aria, Turandot.
Call us plebs, but we would have preferred to hear the Brutale's beautiful but brutal cry!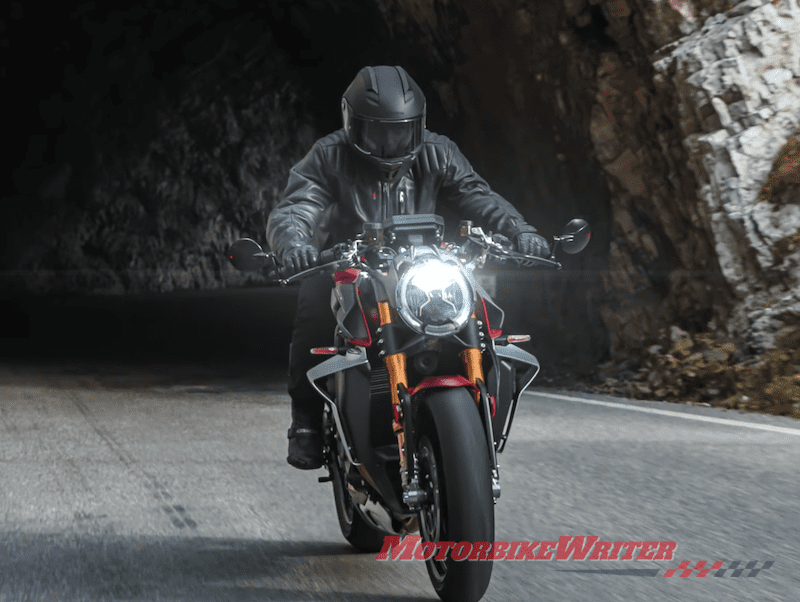 After all, not many of us will ever get to see one in the flesh — or carbon, titaniam and CNC machined bits — as they cost $71,990 ride away.
The "Il Nostro Bel Paese" video will be followed by"Motosinfonia d'Inverno" (winter), "Motosinfonia di Primavera" (spring), and "Motosinfonia d'Estate" (summer).
We can expect other models to be highlighted in the videos, including the Rush 1000 which was unveiled at the EICMA motorcycle show in Milan last week.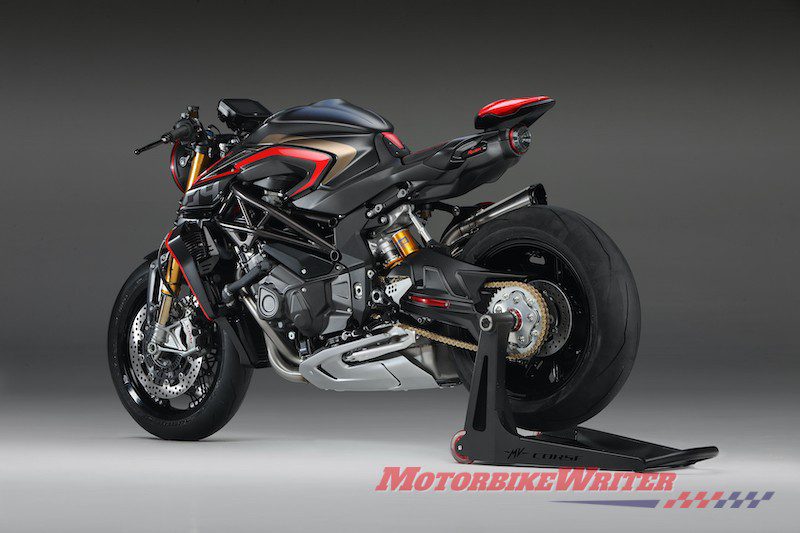 We reckon it's an exercise in over-styling, but we still are interested in seeing it among the beautiful Italian landscape.
Rush 1000 is another limited-edition model, based on the Brutale 1000 RR.
The bike didn't rate with Italian visitors to the EICMA motorcycle show in Milan who voted the Ducati Streetfighter V4 most beautiful bike with 36.7% of the votes.
It was followed by Aprilia RS 660 on 14.9%, MV Agusta Superveloce 800 (11.23%), Honda CBR1000RR-R SP (9.43%) and Moto Guzzi V85 TT Travel (4.76%).
No mention of the Rush 1000 which only rated 4% of the votes in our poll of the most beautiful bikes of the show.