Riders can get up close and personal tomorrow (May 27, 2017) with some Evel Knievel memorabilia and a special Indian motorcycle once owned by the famous stuntman.
Owner of the Eagle Heights FoodWorks on Mt Tamborine, Michael Ashley, says he and some local Evel fans are putting on the display in the carpark of his store at 17 Southport Ave from 9am to 1.30pm.
The display will include signed posters, Evel toys, a jacket and a helmet, plus the special one-off Indian motorcycle now owned by Michael.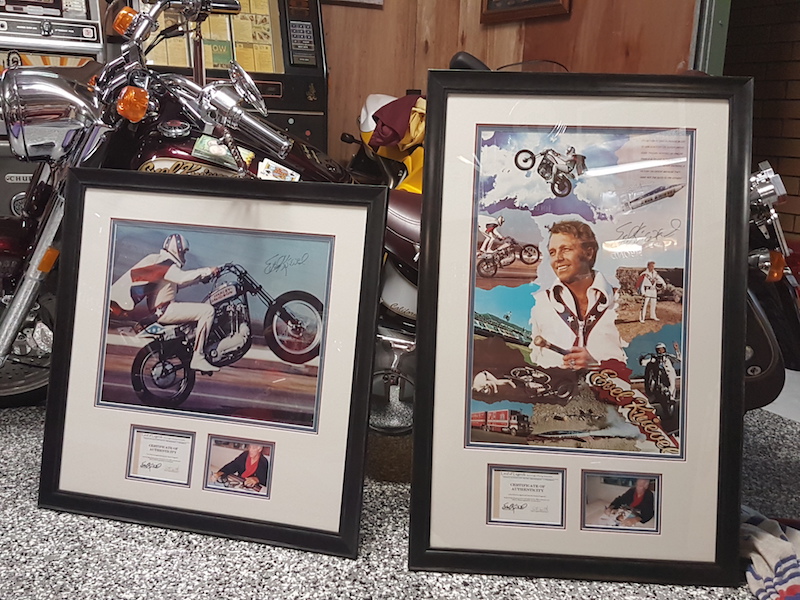 The Indian motorcycle was custom built for Evel in 1999 by the company. He rode the bike into Caesars Palace casino, Las Vegas, for the release of his Limited Edition E.K Signature Series bikes.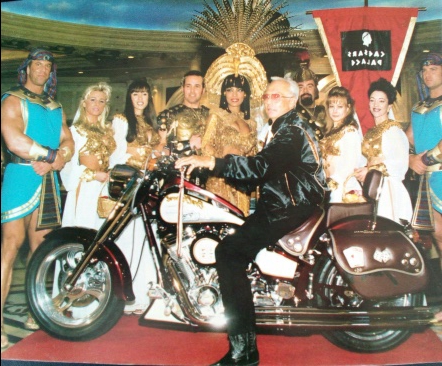 Evel performed many of his stunts at Caesars Palace, including jumping the fountain in 1967.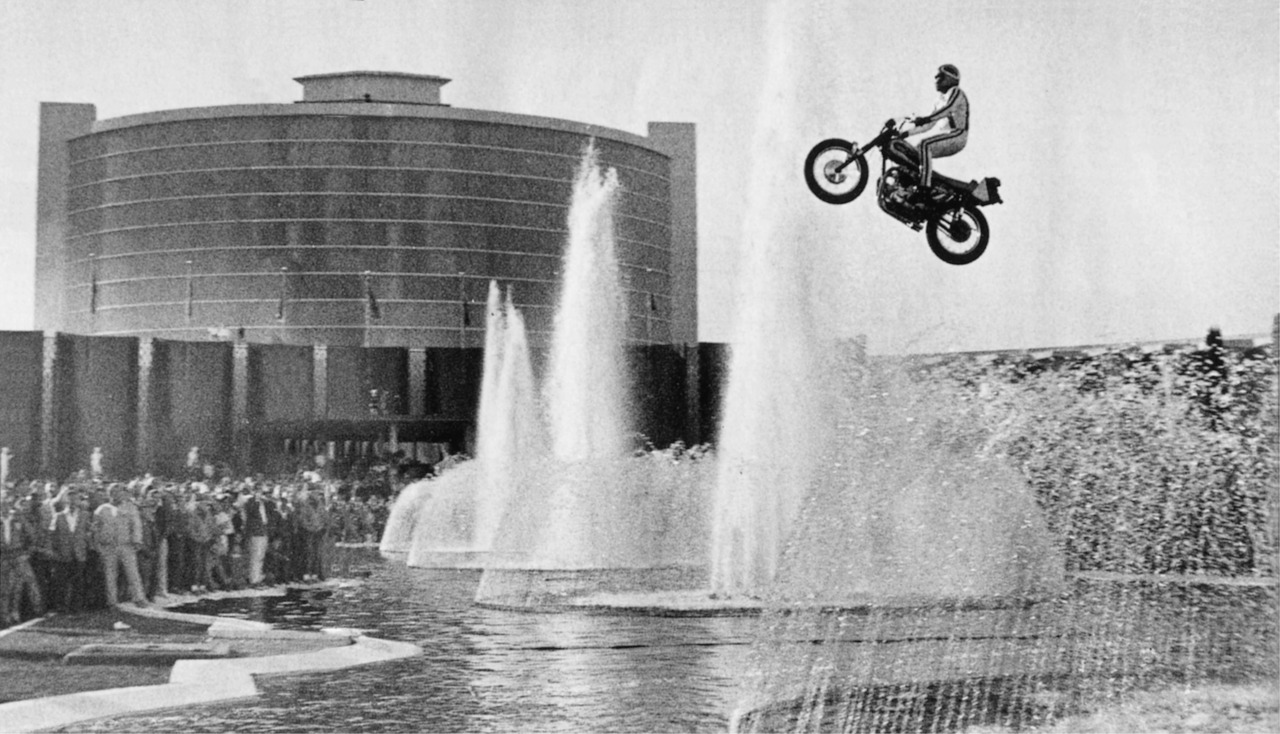 The special Indian features murals of Evel Knievel on the tank and plenty of references to dice, playing cards, American silver dollars and Caesars Palace, including dice taillights.
Michael says it comes with several letters of authorisation including one from Caesars Palace.
"It's 18 years old, but it looks like it has just rolled out of the factory," Michael says.
"Who knows how it left his hands; maybe Caesars Palace bought it."
Michael bought the special Indian motorcycle from an Australian collector last year and has insured it for $70,000 with Shannons.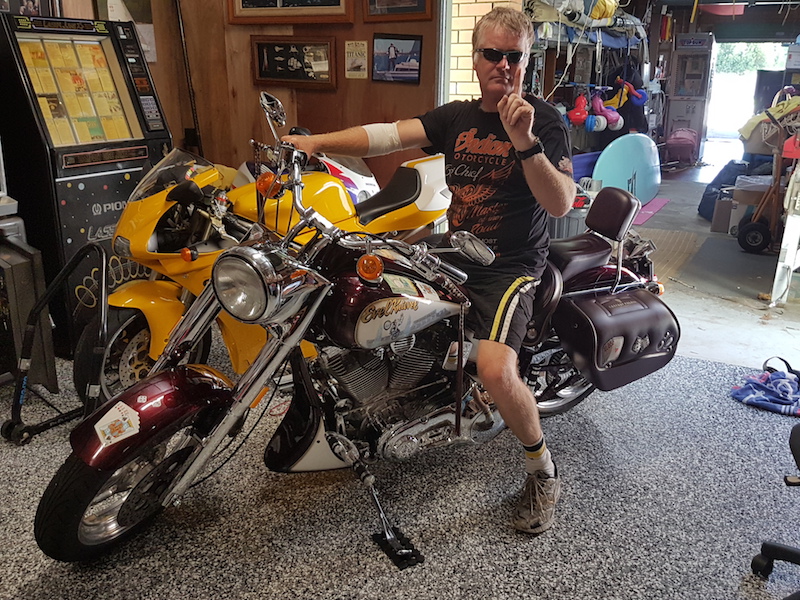 "It would be pretty tough to part with it, but I guess everything is for sale for a price," says Michael who has a collection of 1990s super bikes, mainly Ducatis, and occasionally rides his other Indian, a 2000 Chief, to his store on the mountain.
Michael has been an Evil Knievel fan since he was a kid.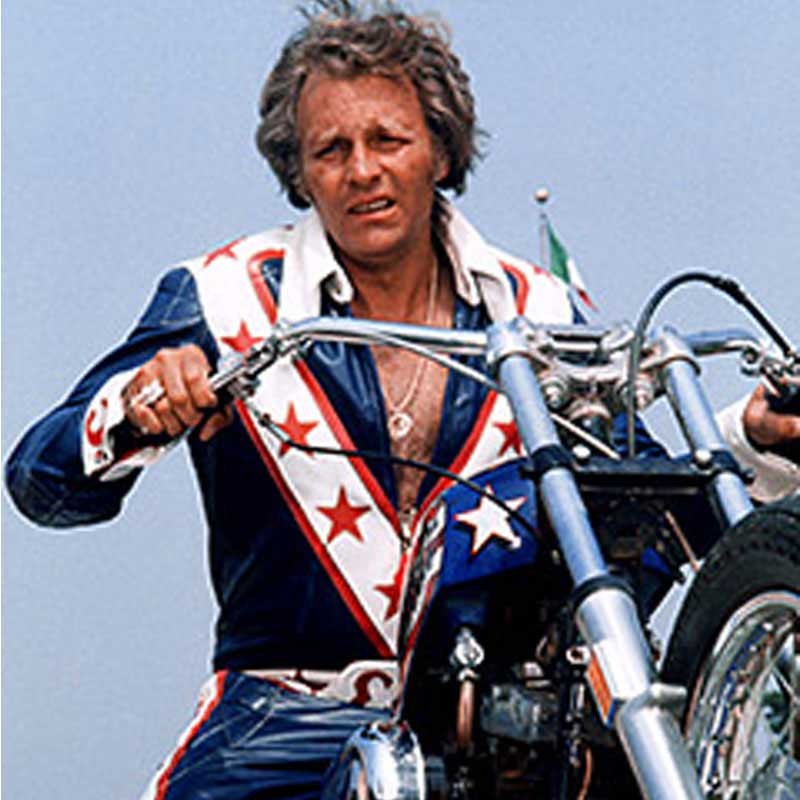 "I think everyone was back then," he says.
"I just think it was because he was an everyday person who became a worldwide phenomenon.
"At one stage he was more famous than Elvis and Liberace."
Evel is listed in the Guinness Book of World Records as the survivor of "most bones broken in a lifetime". They say he broke more than 433 bones, but his son, Robbie, said it was 40 to 50 and Knievel claimed he broke 35.
He died in 2007, at 69, only days after giving rap artist Kanye West permission to use his image in a music video.