Smaller engine capacities are vital for Indian and Victory motorcycles in the future, says the company's Asia-Pacific and Latin America director, Ross Clifford.
Speaking at the launch of the new Scout in New Zealand, Ross suggests more modern bikes with lower capacity, hi-tech engines.
"As we move forward you are going to see us stuck in the past," he says. "That is why we went for a liquid-cooled engine for the Scout."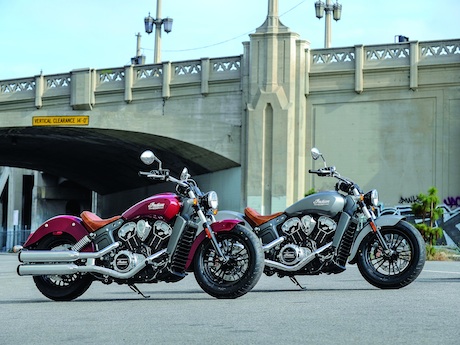 Ross says they don't target competitor models, such as the forthcoming learner-approved Harley Street 500.
"We're not specifically targeting a learner bike right now, But if we want to grow it (Indian) into a global brand, to achieve that we have to move down in CCs. That is a logical extension.
"It takes a long time. I think you'll see our range develop in the medium to long term.
"Victory also needs new platforms as part of a long-term product strategy."
By platform, he means engines and chassis, and by long-term, he could mean quite soon.
After all, most companies take about five years to develop a new model, but Indian built two engines for three models – the Chief, Roadmaster and Scout – in just three-and-a-half years since buying the company in April 2011.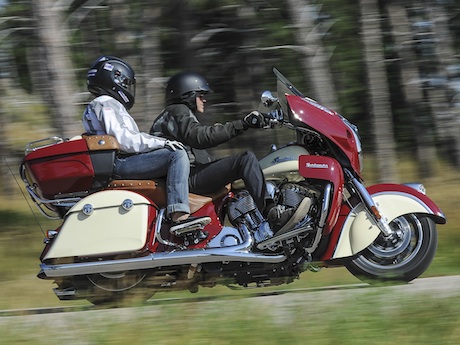 Meanwhile, he says the Scout will surpass the Chief  in sales and be a "game changer" for the company, introducing younger riders and more females.
"From our focus group sessions, we believe it will target a younger demographic as well as women because of the low weight and seat height," he says. The bike will also come with options that make it even more suitable for shorter, as well as taller, riders.
"It's a bike that a new rider can get on and feel comfortable and yet an experienced riders can also enjoy. Women Indian riders are pretty small at the moment but this will be a game changer."
The first two shipments of Scout are already sold out with more on the way. Company spokesman Adrian Givoye says sales are "in the three digits" and there are "hundreds" of registrations for test rides.
Ross says the first bikes will be in customers hands early next year and after that there will probably be a two-month wait from order.
"We've put our hand up for a substantial proportion of production and we expect good supply coming though early next year," Ross says. "Our biggest challenge is the dealer network."
There are only six dealers now in Australia and New Zealand, but Ross expects to add Perth and South Island dealers next year.
"Our requirements of the dealer are very high," he says.
The company has employed highly respected automotive executive Peter Nochar to spearhead their dealer network expansion.
Ross says they will also launch a company-run Indian Riders Group at Moto Expo in Melbourne at the end of November. All Indian buyers will get free membership for the first year and the first national IRG rally will be held in 2015.
"Customers have been asking for it," he says. "It's a community for riders. Its' a big part of the purchasing proposition. But we understand that some guys don't want to be involved in groups."
He says a planned Victory riders group will not go ahead, suggesting that Victory riders are more independent and maverick, while Indian riders want to belong to the famous brand.