While most riders change the mufflers on their new motorcycle first, the most important modification to any motorcycle is the suspension, according to suspension expert Sam Simmons of Oliver's Motorcycles.
Sam is from the UK where he spent eight years as a professional motocross racer and worked in the factory Yamaha team's suspension workshop. Since he's been in Australia he's worked for motocrosser Jake Moss and now weaves his magic at Oliver's.
MYTH 1: Suspension upgrades only affect handling.
Busted!
Sam says sorting out your suspension will provide the biggest lift in performance of any modification. It will not only help with handling, but also with getting power to the ground, braking and ride comfort.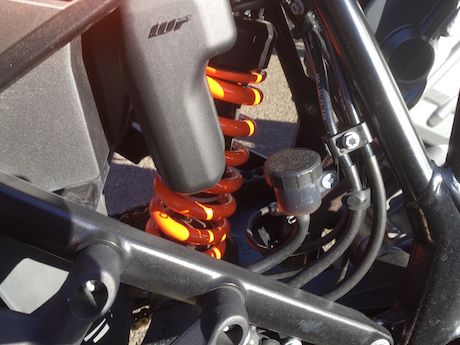 MYTH 2: All bikes are set up in the factory for a 75kg rider.
Busted!
Sam says some bikes are set up for lower or higher weights. He's even measured some new bikes where he found the front was set up for one weight and the back for another!
If you manage to get a bike with consistent set-up front and back that matches you're weight, you're in luck. Otherwise, Sam says the bike needs to be set up for your weight.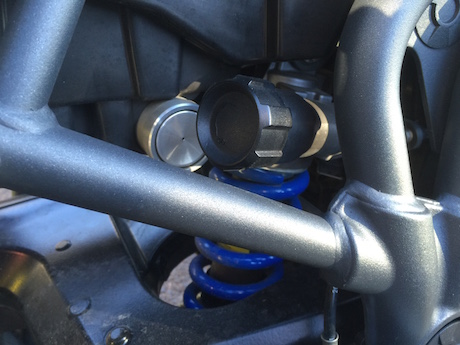 MYTH 3: Adjustable electronic suspension is superior.
Busted!
Same says he is not a fan of electronic suspension adjustment, although he admits it is good for customers who want a quick adjustment for different loads or road conditions.
However, he says that, like conventional systems, they are factory set for a particular rider weight and the front and back may not necessarily match. He says they still require a basic "tweak" to suit the rider's weight.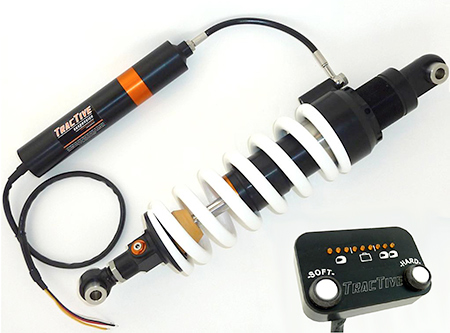 MYTH 4: You should replace the factory suspension.
Busted!
Sam says some factory suspension is very basic, but can still be modified successfully with different springs, oils, valves, shims, etc, rather than having to replace the whole suspension.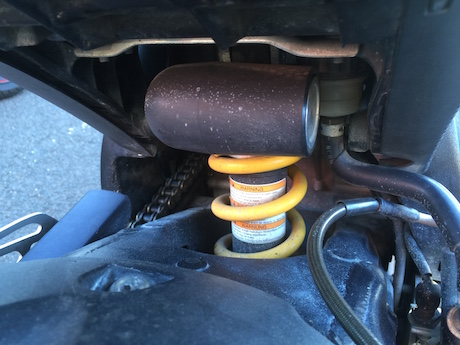 MYTH 5: A decent set of rear shocks will sort out suspension problems.
Busted!
Sam says a new rear shock can actually cause more problems than it resolves. He believes a good rear shock such as the Gazi units I've fitted to my Bonneville are a good first step, but they can create more stress and strain on the front.
The result is that the front and back don't "talk" to each other and you can end up with a bike that is even less rideable.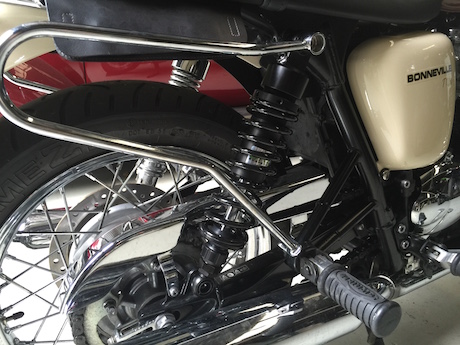 MYTH 6: Once the suspension is sorted, you can forget it.
Busted!
Sam says you can leave the settings as is, but it still won't suit all conditions. He says a track day will require different settings to touring with a pillion and luggage.
"I have a guy with a ZX14 who rides aggressively on the road, but also wants to go touring with his partner," he says. "So I've taken static measurements, then measurements with him on board and then I'll get measurements with her as well and give him a list of settings for the different applications."
Also, you should get your suspension serviced and readjusted periodically as it will gradually deteriorate over time.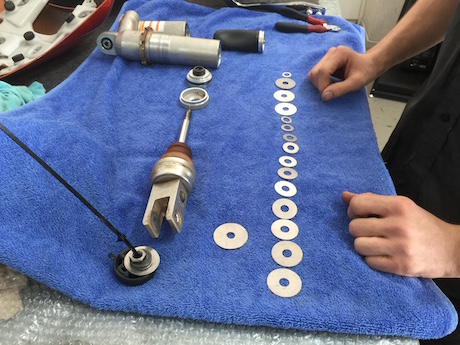 MYTH 7: Suspension is a DIY job.
Busted!
Sam says suspension set-up is both a science and a black art. One suspension expert will have different ideas to another. Sam laid out a complex arrangement of shims for a particular application, but says it can be varied for all sorts of applications.
He has his preferred arrangement, but another expert may have theirs. Suspension technicians spend years fiddling with various settings and often have experienced racers to give them feedback to finesses their suspension strategies.
As good as you may be as a backyard mechanic, it's always best to take your bike to a suspension expert like Sam for a professional set-up.