A  Perth rider has received rope burns around his neck after riding through a trap set by a group of skylarking teenagers.
Motorcyclists have long been vulnerable to "mantraps" such as rope or wire strung across a road, and oil or tacks strewn on the road surface.
Sometimes it is done by misguided and angry residents trying to slow down or deter riders in their area.
Several years ago, a Sunshine Coast farmer threw oil on the road to stop speeding riders and in a recent case in Brisbane tacks were believed to be thrown on the road verge by a motorist jealous that riders were legally filtering through traffic on the shoulder.
In this latest incident, Lawson Mills, 19, believes it was a gang of skylarking teenagers.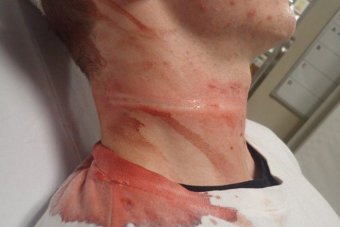 "They are just kids and they deserve the benefit of the doubt, even if it looks like they were acting maliciously," he said.
That's very magnanimous of the Kawasaki rider, but the fact remains that some misguided people do set traps for riders and they should suffer the full force of the law.
Lawson is lucky the rope was not secured at both ends and didn't knock him off his bike or worse.