If you love riding and fishing, you are invited to join the fourth annual 4572km Ride for Autism Queensland from Brisbane to Cooktown and back.
The riders and anglers will ride to some of Queensland's most beautiful and secluded places for fishing, camping and other activities from July 2 to 16, 2016.
Up to 30 riders are expected to join the Cooktown Crusaders, three fishermen – Peter Sheppard of Nambour, Les Wildman of Mackay and Mark Chillcott of Chinchilla – who came up with the charity ride idea after jumping on their bikes for a fishing trip up the east coast of Queensland.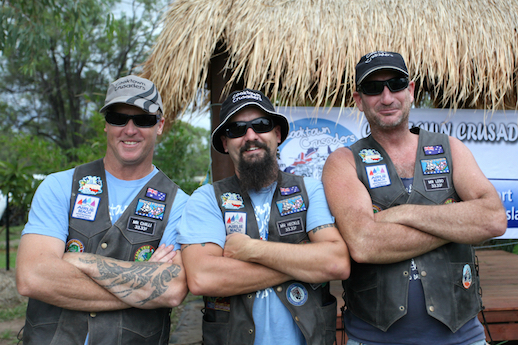 All proceeds from the charity ride will go to Autism Queensland, the state's longest-serving and most experienced agency with over 45 years of service to people living with autism and their families.
PK's Jungle Village at Cape Tribulation, 150km north of Cairns, will again host the riders on July 5-6 for fund-raising activities, as well as donating 20 per cent of their takings for that period.
This event will feature fun performances by singer/songwriter Nick Rockett, "Great Barrier Riff", a  monster raffle, spinning of wheels, auctions, pool competitions and other activities.
PK's Jungle Village director David Brucesmith said he first became involved in the cause when the Cooktown Crusaders "fronted up one night" in 2014.
So far PK's has raised around $6000 for the Cooktown Crusaders.
"This year we're looking forward to a great couple of days where people can meet the Crusaders, join in the events and we have a few secrets and drawcards to make it more fun filled too, David says.
"One can take advantage of the local activities such as Jungle Surfing, walking through the oldest living rainforest on the planet or relaxing on the white coral sand beach where the rainforest meets The Great Barrier Reef.
"It's really what you make it! There's no mobile phones or Facebook so it really puts families back to reality.
"There's also horseback riding, snorkelling, kayaking, bushwalking and other great tours of the area available."
The ride fee is $200 which includes some meals and all camping accommodation. There is also a registration fee of $20 which includes a vest or jacket patch.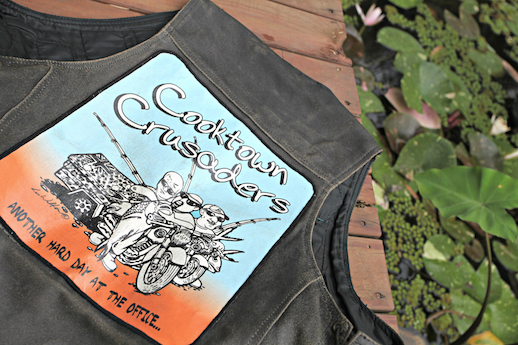 Registrations are now open at www.cooktowncrusaders.com. Donations can be made at their Everyday Hero page by searching Cooktown Crusaders.
You can also follow them on Facebook by searching Cooktown Crusaders.
Last year, 13 riders raised $11,774 for Autism Queensland. This year they already have 13 including riders on Triumphs, Harleys, Suzukis and Hondas. they are also hoping for some car drivers to join  the trip.
Autism Queensland supports more than 3000 people of all ages living with autism, from early childhood right through to adulthood.
It runs Queensland's only autism-specific schools at Brighton and Sunnybank, as well as Early Intervention Centres in Brisbane, Rockhampton, Cairns, Mackay and Gladstone. 
Its team of teachers, pathologists, occupational therapists, physiotherapists, support workers and social workers visit all schools in Queensland to train and support teachers and parents of children with autism. Services include early intervention, education and training, support, therapy and respite care.
You can visit www.autismqld.com.au to donate, and follow Autism Queensland on Facebook and Twitter @AutismQldLtd.