If you are a lover of rare Italian motorcycles and have overseas holiday money burning a hole in your wallet, the Bonhams Autumn Sale next month (9-10 October 2021) will no doubt be a temptation.
It features a collection of more than 40 motorcycles owned by the late acclaimed German film critic Hans Schifferle, including many rare Italian bikes led by my personal favourite, the 1974 Ducati 750 SS.
However, you will need to have a good line of credit or money in the bank as it is estimated to fetch between $A170,000 and $A245,000.
If that doesn't scare you off, you should still check out our tips to make sure you don't get caught out buying a dud or spending too much.
Auctions can be a fun experience and you can land yourself a real bargain. However, there are many pitfalls as well.
Click here to read our tips on buying at auction.
Ok, so now you know the advantages and pitfalls of auctions, let's tempt you with some rare bikes owned by motorcycle connoisseur Hans Schifferle who died in March.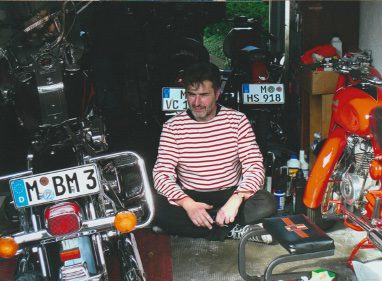 Has and his wife, Gudrun, and friend, the former Grand Prix racer Helmut Lichtenberg, visited many of Europe's  "autojumbles" at Imola, Mannheim, Stuttgart and Nuremberg to secure rare parts for his restorations.
Helmut did most of the work having run the classic motorcycle division at Schmid Höhenkirchen where Hans bought many of his bikes.
Hans ensured he rode all his bikes at least 3000km a year to keep them in top mechanical order.
His collection not only includes are Italian gems, but also some British and American models.
My all-time favourite, the 1974 Ducati 750 SS, is the most expensive of the lot.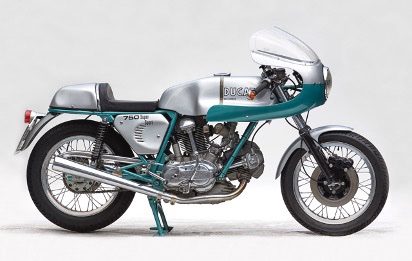 It is the model that powered Paul Smart to victory at the Imola 200 in 1972.
The Ducati 750 SS featured central-axle forks, Brembo front brakes and a cockpit faring.
This 1974 launch year motorcycle was acquired by Schifferle 2002 and has correct numbers and stamps.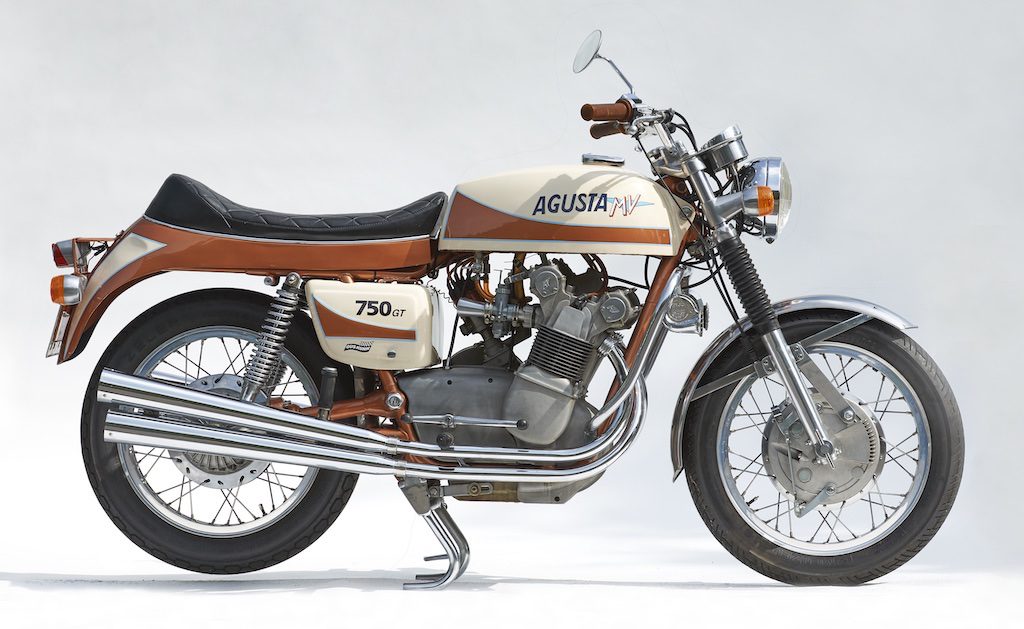 Another ultra-rare Italian highlight is the 1973 MV Agusta 750 GT estimated to fetch up to $A95,000.
Only 50 models in white and bronze were sold due to its initial high price tag.
This bike is one of the most sought-after MV roadsters and one of few not modified or converted into a 'special'.
Other highlights include a 1941 Indian 1,279cc Four (up to $A95,000), a 1955 Vincent 998CC Black Knight (up to $A68,000), a circa 1973 Slater 'Egli-Vincent' 998cc (up to $A68,000) and a relatively cheap 1956 Harley Davidson KH (up to $A15,000).