It was my Dad's birthday a few days ago. I was on the phone to him from my 'home office' (think garage full of bikes, second-hand rugs and music gear) in Sydney's inner west wishing him all the best. 'What are you up to?' he asked. 'Well, if you really want to know, I'm chatting on Facebook Messenger to the guy who designed my main bike,' I bragged, looking over at my beloved BMW RnineT in the corner.
Instantly feeling embarrassed and regretting the silly fan boy comment, I changed the subject to something else birthday-related. But I can't deny, I had done it despite my best intentions. I had just named-dropped to my own father; someone who has never ridden a bike in his life and who would rather discuss tomato-growing tips than talk about motorcycles. The name of the designer that reduced me to a silly, bragging little boy? Meet Ola Stenegärd, Motorcycle Designer, horsepower aficionado and reluctant hero to grown-ass men and women right across the globe.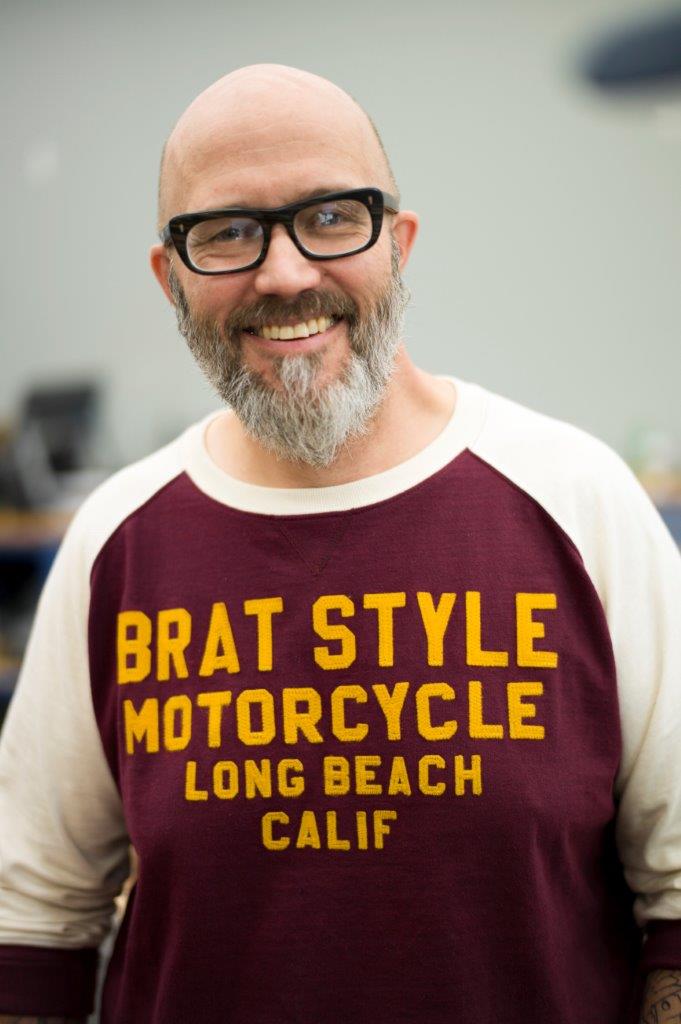 Can you introduce yourself?
My name is Ola Stenegärd and I'm the Director of Design for Indian Motorcycles. I'm currently home officing from our farm in Sweden. Normally, I split my time between our studio in Minneapolis, Switzerland and my home office in Sweden. And weirdly enough, I was just greeting one of our ponies that made a surprise visit in my office. No, I'm not joking. It's country living galore here.
Can you tell us about your childhood?
I was born in 1970 and grew up on a farm with a good garage, angle grinder, and a welder. My older brother was into choppers and hot rods; there were V-twins and V8s all around. Sweden has a very old custom culture and he also played guitar in a rock 'n' roll band. Him and his friends were literally my babysitters. I was hanging out with them every evening when they had smokey band practices, and they translated Sabbath lyrics to me. They told me, "If you wanna be into bikes, there are only choppers." So that was it. I basically grew up in the garage, fed on Zeppelin, Sabbath and Easy Riders. I tried to build up every bicycle, moped and 125 I had to look like some sort of chopper or bobber.
About age six or seven, my dad taught me how to weld; he was fed up having me on his back begging him to weld all the extended forks on my bicycles. So I built several choppers and bobbers up until 1992. I went to many shows like the Norrtalje Custom Bike Show. I even got some awards. Then I decided to get my shit together and enter Preparatory Art School; I had always loved to draw. My mother was also painting and drawing as a hobby. I slowly realized that if I drew the stuff I wanted to build, I didn't have to rebuild it so many times. And at art school, I was finally introduced to Industrial Design. I was hooked. This is what I wanted to do for a living. Still, becoming a motorcycle designer was as far away as becoming an astronaut, but I figured even if I couldn't go to the moon, maybe I could work on the rocket.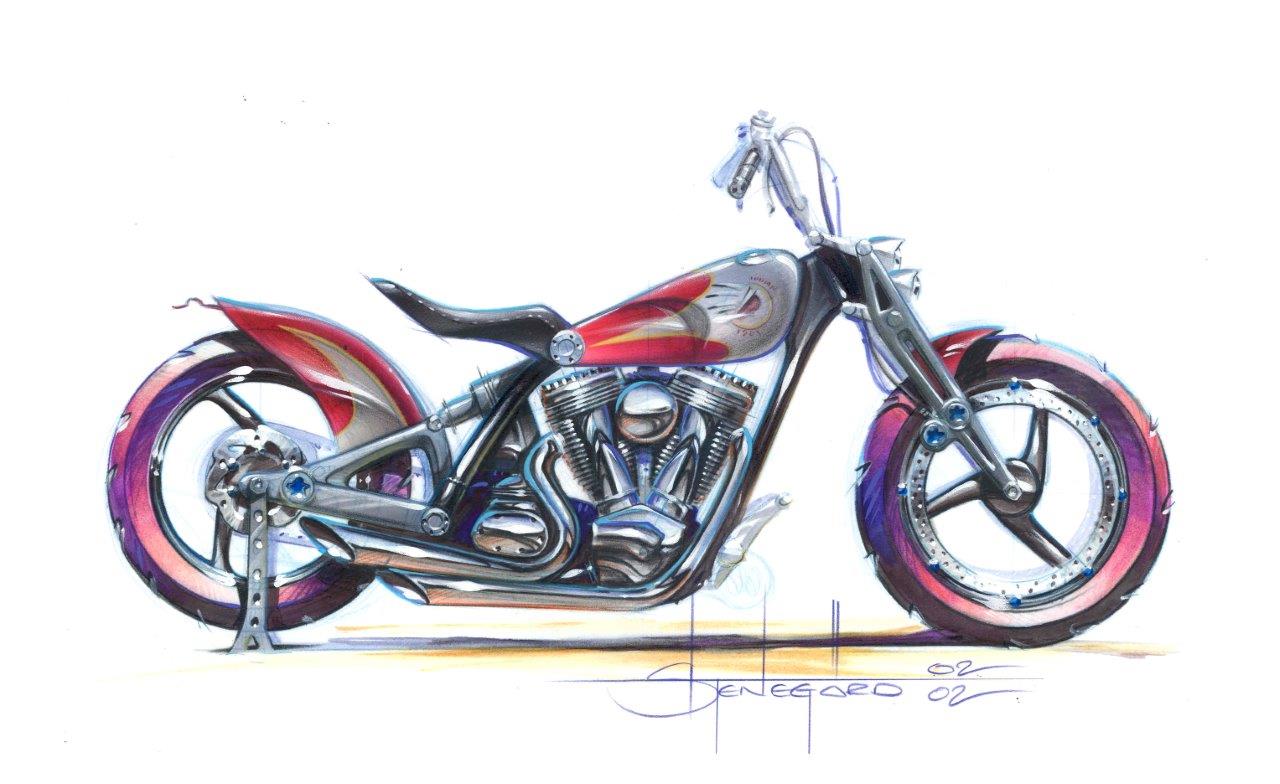 When I was 15, I entered my first big Hot Rod show in Stockholm with a Bay Area-Style moped that I had built. I organized the whole trip myself, including booking ferries and renting a VW pick-up to transport the bike. All so my busy Dad could not stop me from going there. And finally, I actually won first prize. And I kept that little chopper. It's the only bike I never sold.
What vehicles do you currently have?
Too many! And too many projects; my two sons race motocross and my daughter does horse jumping, so there is a lot of horsepower all around. I think, all in all, there are at least 15 motorcycles in various stages in the garage, motocross bikes included. And a '71 Plymouth Road Runner, too. We have the luxury of living on an old farm where me and the kids converted the old pig stables into a 300 square metre motorcycle garage with a full machine shop including a mill, lathe, drill press, welder and some personal workspaces.
So it's a bit of a dream garage, but it took 10 years of hard work to realize since me and the kiddos did most of the work ourselves. But right now what I really long for is getting my hands on one of the new Chiefs! Covid messed up a lot of parts supply in the industry, so we all just have to be very patient. But hey, the new Chiefs are worth waiting for, I can promise that.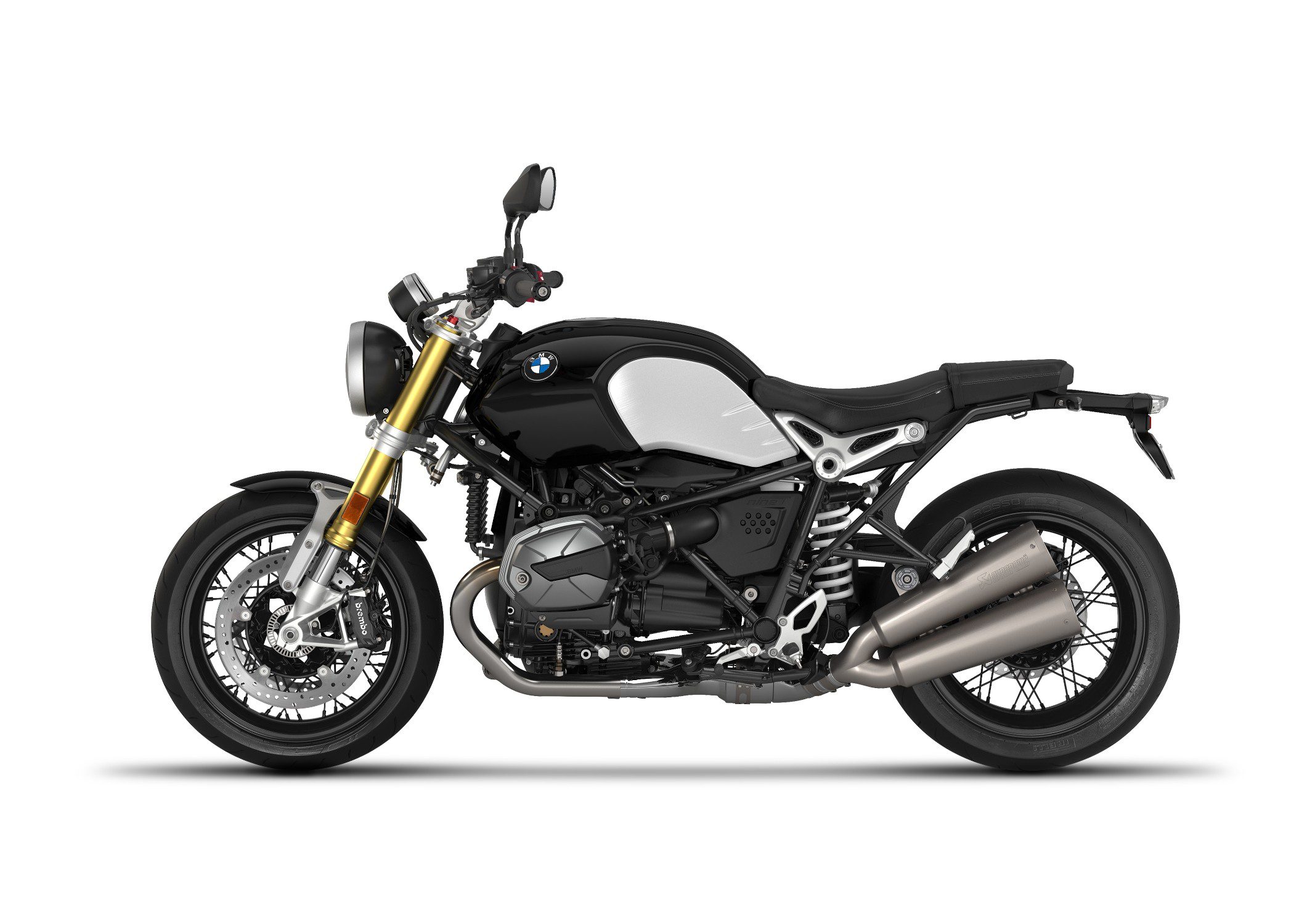 What skills do you need in your job?
It's always a matter of possessing a mature balance between creative vision, keeping your ear to the ground for future trends and sober business discipline. And you gotta ride. You gotta live and breathe the stuff you work on.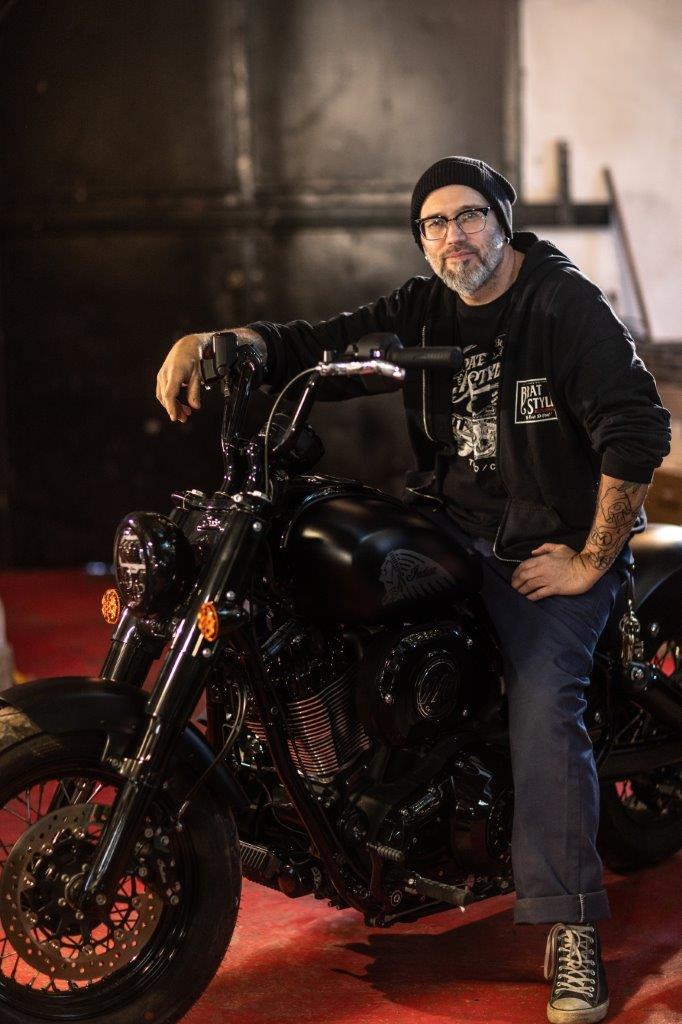 Can you talk us through the process to design a production bike?
Ideas can come from different places in a company: some very strategically, some spontaneous. Either way, you have to build a solid case and review it with the leadership team to see if it makes sense. If it does, you go to work in order to prove your concept and build a business case. Mules, early concept sketches and vision models all help.
If you pass through with flying colors, you then move into the real development process which can take two to five years, depending on how big the project is and if it's a single bike or a whole platform. And here you deploy the traditional design and engineering process which is a mix of old school sculpted clay and high tech CAD, virtual reality, rapid prototyping and several loops of testing and validation before finally going into industrialization.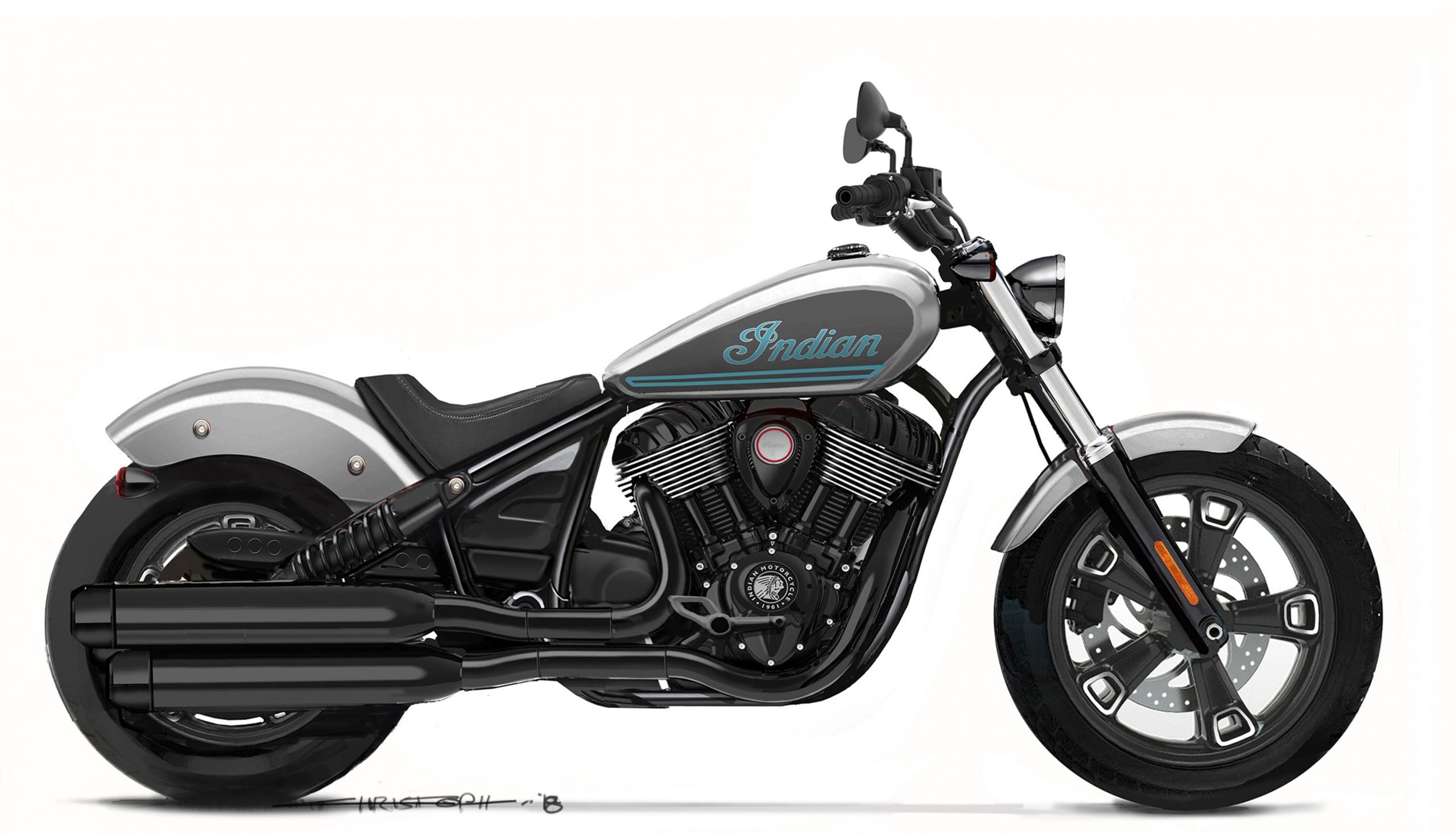 What projects are you currently working on?
I can tell you, but then I have to kill you! No seriously, we are working on – oops, sorry – the message has self-destructed. Ha!
Who's your design hero?
My inspiration comes from many moto-places. However, I am not the kind of guy who goes to fine art galleries or finds inspiration in fashion or architecture. All my inspiration is soaked up in the motorcycle scene and from the peeps who make up this moto universe. Motorcycling has so many sides to it and it just never ceases to fascinate me!
Racing, adventure riding, customizing (where my roots are), motorcycle fashion, motorcycle art, clubs, custom culture; it's a bottomless well to draw inspiration from! When it comes to heroes, it's hard to single out names just like that. There are so many talents out there, but if I had to say two names today, it would be two equally legendary Johns: Britten and Buttera.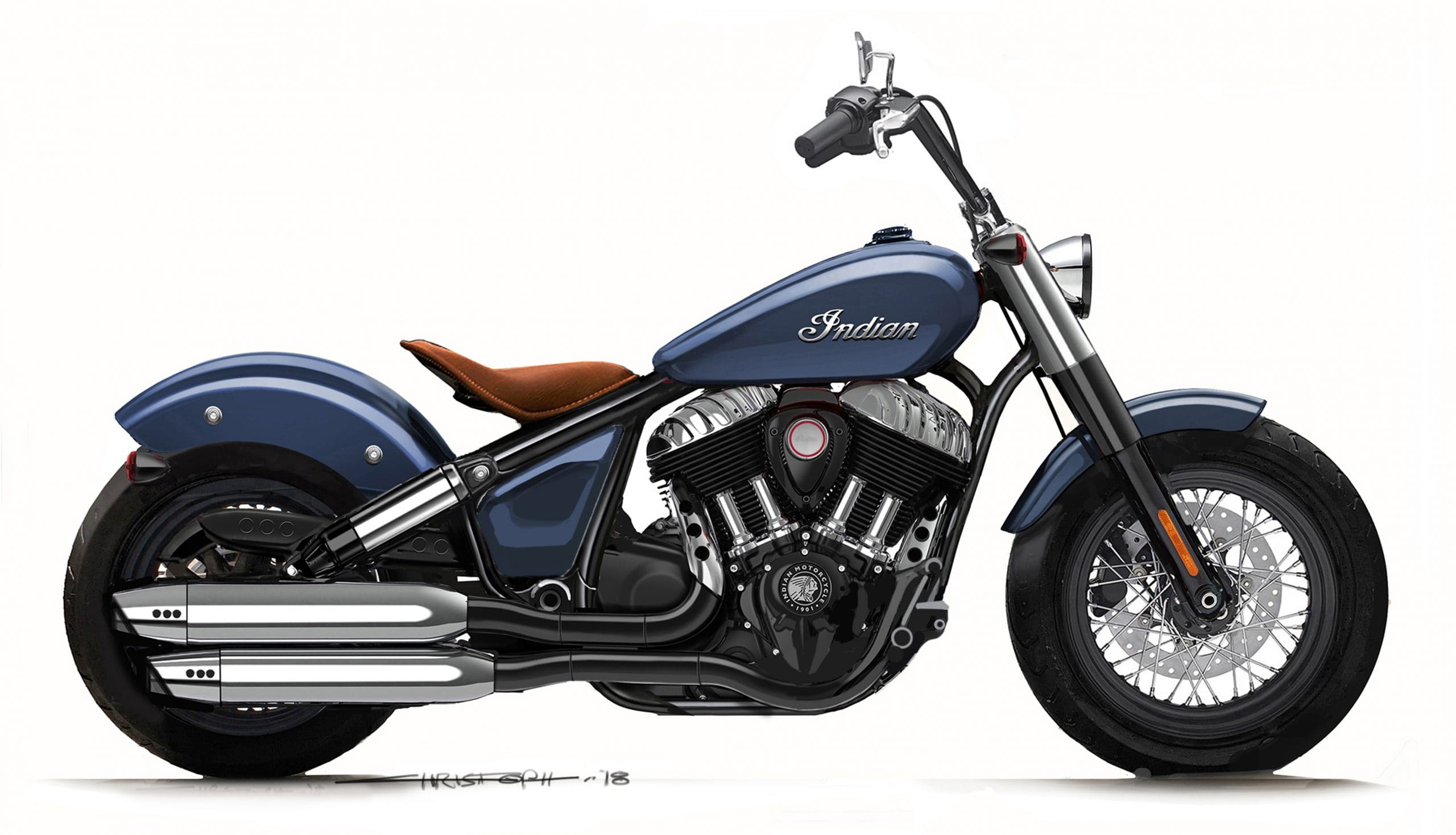 What are your thoughts on electric bikes?
This is one of the most inspiring and equally challenging questions of today. The motorcycle world is changing; we've gotta adjust and adapt with it. Legislation, markets and customer demand is changing and it's an amazing time for us at Indian Motorcycle to be part of this moto culture paradigm shift. The bottom line is, two wheels are still the key to the moto experience.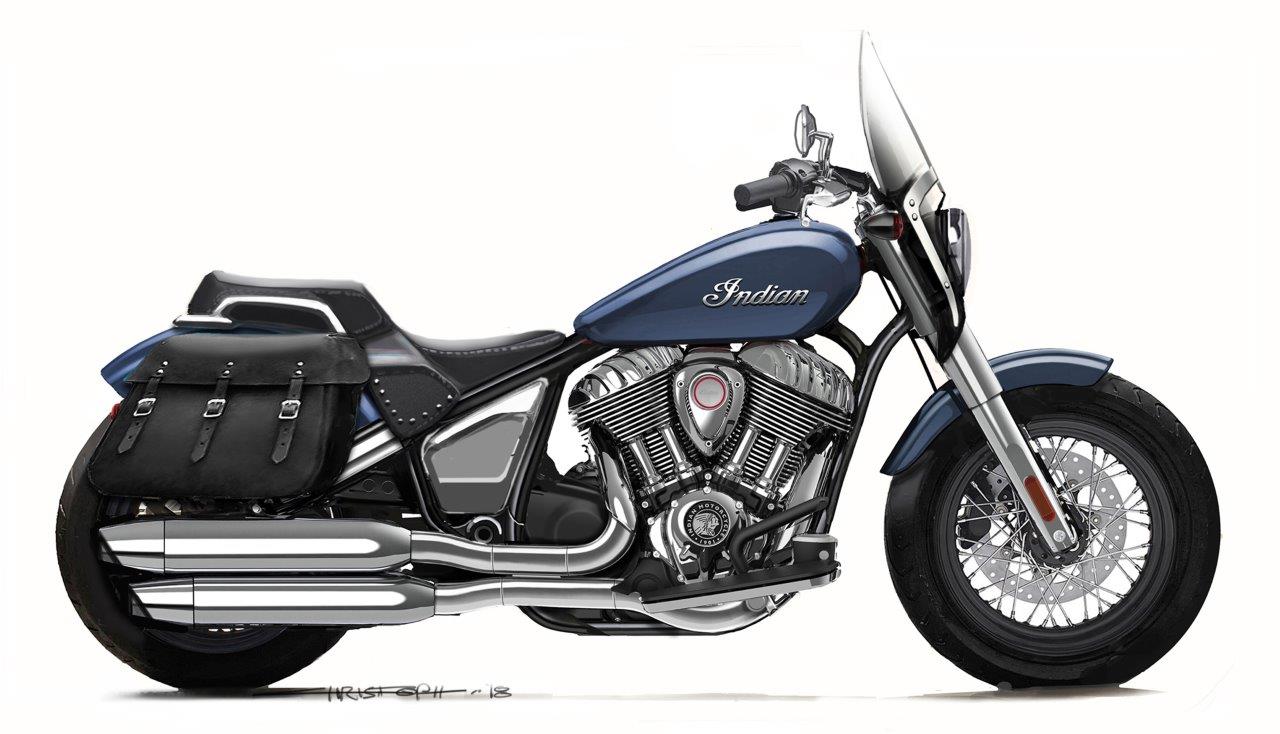 Name your fantasy road and bike ride combo.
Oh man! Where do I even start? Well, guess I would have to divide it into different eras. Imagine flying around the Beverly Hills board track in 1921 on a prewar Powerplus while letting Shrimp Burns lead the way. Also, I would give anything to dragrace a bobjob Chief up and down mainstreet in Hollister on the night of the 4th of July riots in 1947. And riding a Britten around the Isle of Man! Odin's beard, that would totally trip my trigger. 'Nuff said.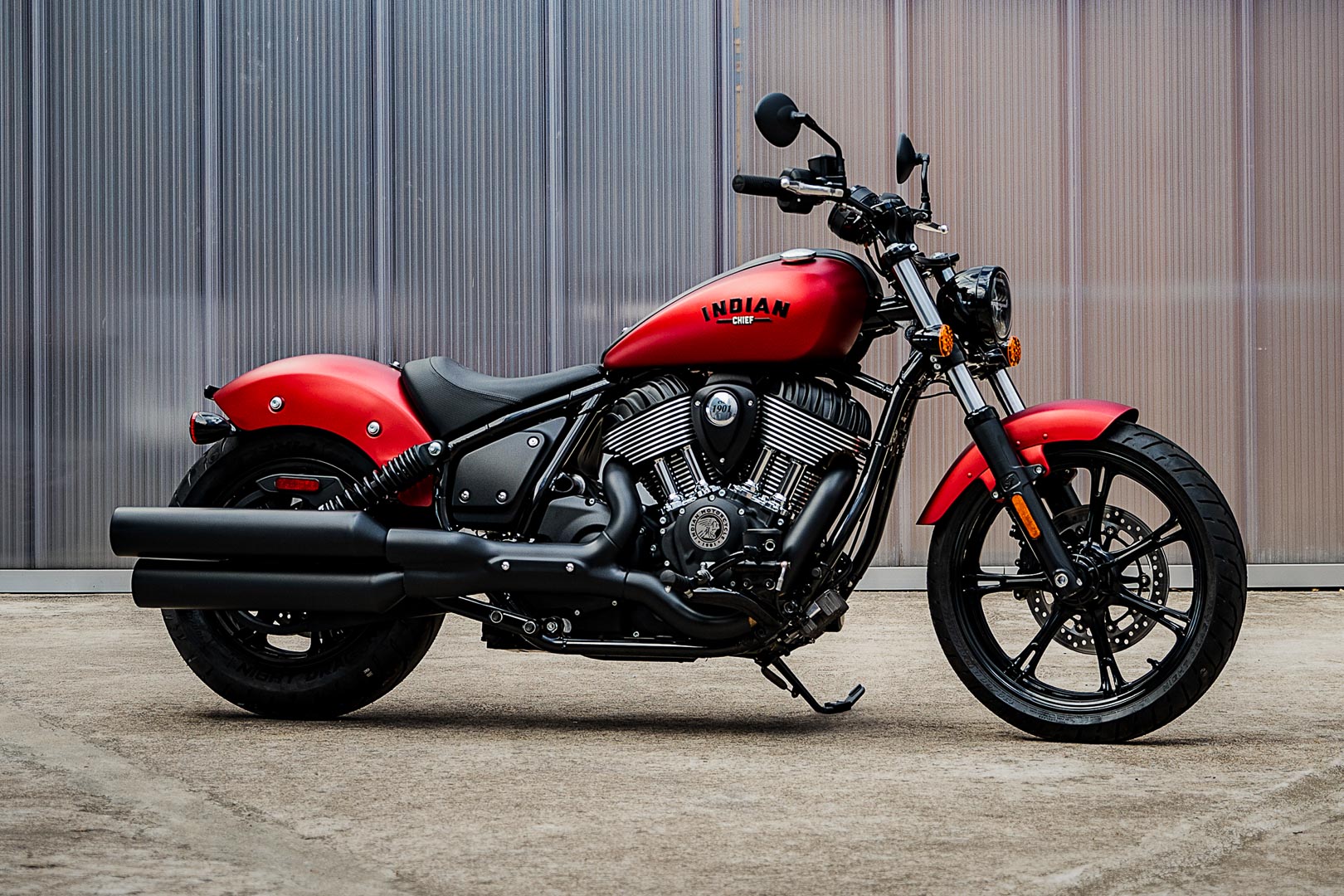 What would you say to someone looking to follow in your footsteps?
Follow your dreams, don't ever give up no, matter what anyone tells you. I wasn't exceptionally gifted or talented or anything. I sucked at math; I could draw and I could weld but nothing really good. However, I was hellbent on working with motorcycles and the right education is important. I sold every motorcycle I owned in order to afford design school. I only had one goal and no plan B. You just gotta commit because you only live once.
Working with motorcycles means you never really have to go to work. And living your life on the "industry side" actually means that you can spend every dang day enriching the lives of all the weird and wonderful people that makes up this amazing fabric of the motorcycle universe.
And that my dear friends, is fucking awesome!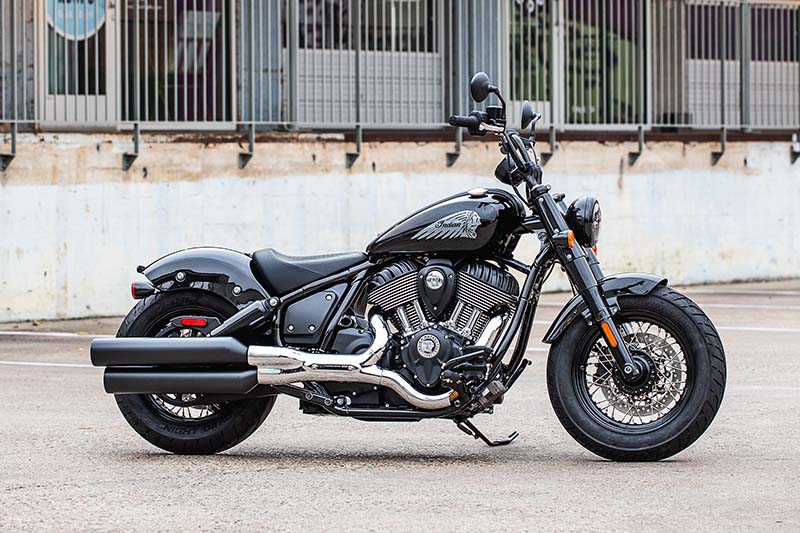 All photos by Ola Stenegärd and Indian Motorcycles