The University of Nebrija (based out of Spain) has just built a neat unit to combat the traditional weaknesses of aluminum motorcycle frames – and their push toward 3D-printed steel alternatives has yielded surprising specs when it comes to weight, durability, and overall performance. 
While it may seem extreme to gravitate to completely different material in the bid for the ultimate trellis, a reminder that Ducati only recently ditched their own steel counterparts for the all-too-popular Monster lineup – and KTM's still got theirs, arguing that "Cold forming and the use of high-strength steel gives the profiles extremely high strength, making them three times as stable as aluminum."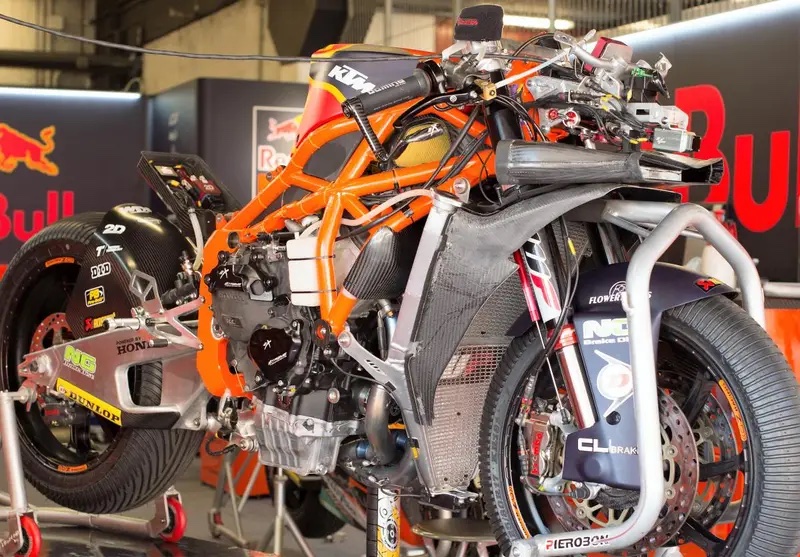 The real perk of this particular prototype is that the team at U of N has somehow succeeded in making the steel tubes hollow, dropping the overall trellis weight by several kilos without, apparently, compromising on the strength and stiffness. That last descriptive is the biggie here – stiffness is typically the requirement that causes aluminum frames to win out over steel in the first place, so the success is a big 'Eureka!' moment for the moto industry…provided it actually works.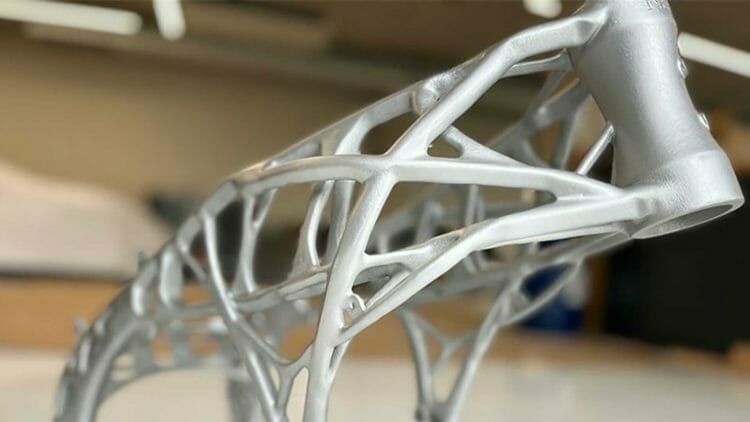 "The ability to create hollow parts was the biggest unknown in 3D printing metal," admits Sergio Corbera, a mechanical engineering student from the University of Nebrija in a report from Top Speed. 
"We are talking about wall thicknesses between 0.8 and 1mm in the chassis."
"A high-quality aluminum frame from the major motorcycle manufacturers does not weigh less than five kilos, while the other steel frames weight about six to seven kilos," adds Paula Rodriguez, a research and development engineer at ArcelorMittal.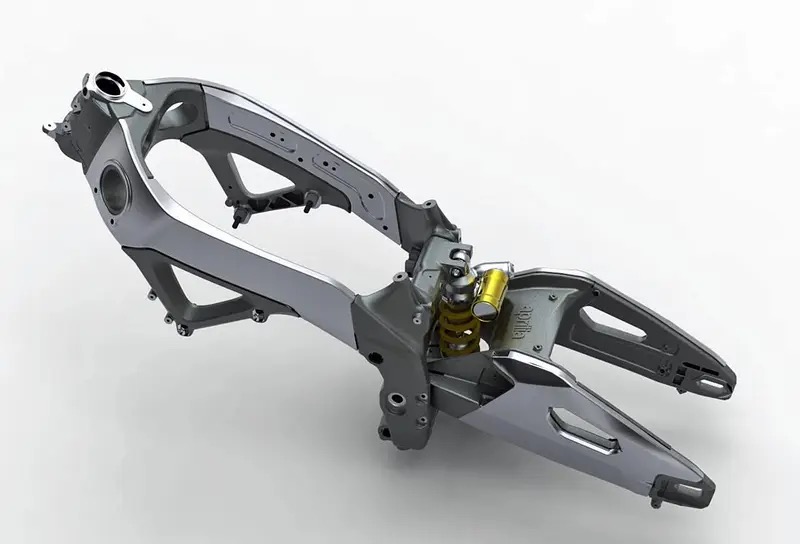 The fact that this frame barely scrapes the shelf at 3.8kg is more than a little impressive; we will be excited to see what happens in the near future.
Drop a comment down below letting us know what you think, and as always – stay safe on the twisties.