Leading Formula One racer Lewis Hamilton has unveiled the MV Agusta F4 LH44 that he helped design.
The bike is the most expensive MV Agusta yet and is expected to cost almost double the price of the top-of-the-line F4 RC which is almost $60,000.
The previous Hamilton limited edition MV Agusta was the Brutale 800 Dragster RR LH44 which cost a relatively cheap $38,990.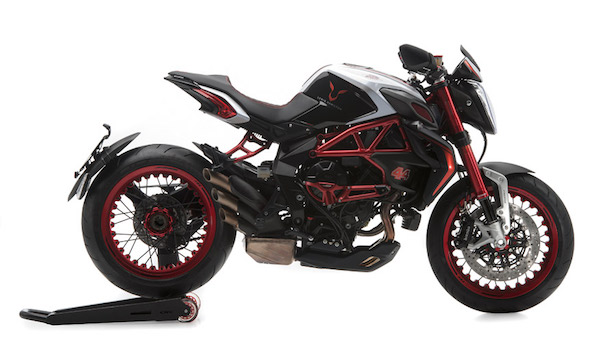 The LH44 is named after the driver's initials and his race number. Tt also represents the 44 models that will be produced by the Varese factory.
We're not sure how much MV Agusta paid for the driver's input, but it won't have been cheap.
Lewis is currently renegotiating his $US140 million three-year contract with Mercedes.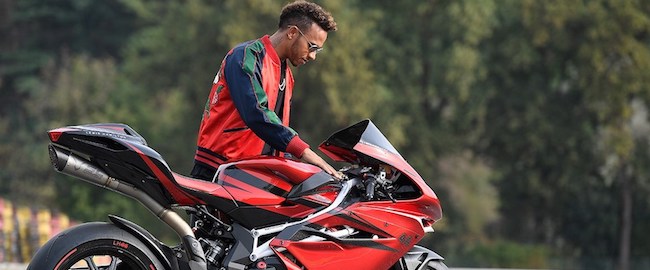 He is currently top of the standings, 28 points ahead of Ferrari's Sebastian Vettel. If he wins his fourth championship, he can virtually name his price.
That leaves us wondering why MV Agusta would spend so much money on an expensive sponsorship deal, especially given the company's fraught economic past.
MV Agusta was bailed out of financial difficulties earlier this year by an injection of funds from Russian investors.
While MV fans would prefer MV Agusta spent some funds on research and development for new models, the expensive limited edition models are expected to be sold out quickly, generating more funds for new product development. Read about the coming quieter triples.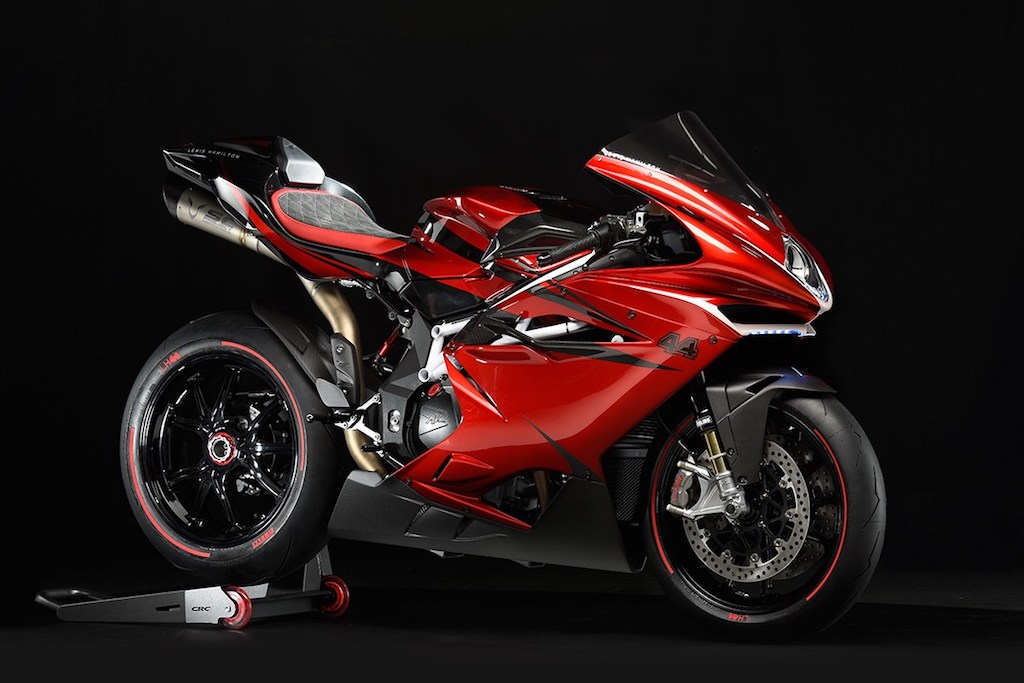 The F4 LH44 is based on the F4 RC with a special colour scheme, 7hp more through a titanium exhaust and engine management system, and Pirelli tyres with Formula One style red bands.
While most Ohlins suspension is usually gold, the forks and shock are black.
The frame is white, the seat is made of hand-stitched Alcantara and each bike features Lewis's panther logo and his autograph.
MV Agusta says the British driver took a central role in design ideas.
"I am very excited to continue my partnership with MV Agusta," Lewis says.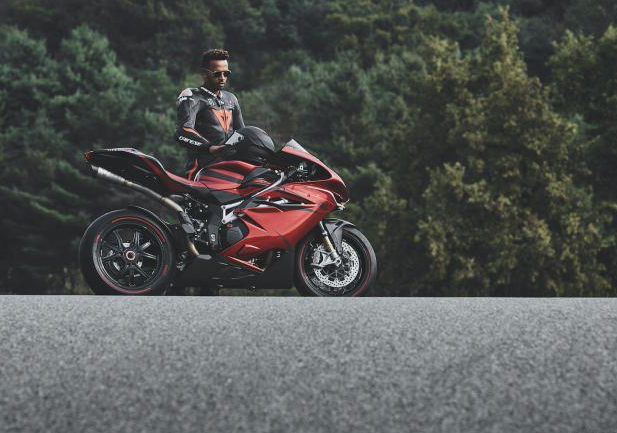 "I love working with Giovanni and the guys at MV Agusta, their passion for engineering and attention to detail produces stunning, original looking bikes.
"My projects with MV Agusta are a great way to combine my love of riding bikes with my interest in creative design process so I am very much involved with the CRC design team throughout.
"I am particularly excited to introduce my new bike, the F4 LH44. It looks quite stunning and I had the pleasure of riding on track a few weeks ago in Italy, it feels great and combines the best of both worlds, a race bike for the road. There will be 44 bikes produced so I hope the lucky owners will love it as much as I do."