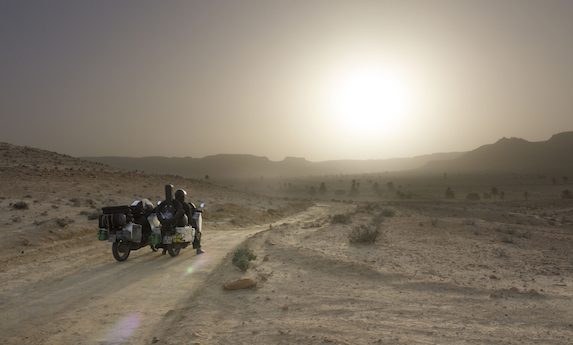 The annual Adventure Travel Film Festival in Victoria, in February, is offering adventure riders and travellers the opportunity to have their video professionally edited.
While hours and hours of video may be of interest to you, a sub-10-minute film would be more palatable to the public and could be seen on YouTube by millions.
To enter the filmmaker competition, adventure travellers have to submit a simple one-page synopsis of their travel video. A short list of entrants will be asked to submit up to a maximum of five hours of footage.
A winner will be selected and the footage will be professionally edited to under 10 minutes by Killafish Productions and shown at the 2017 Adventure Travel Film Festival in Bright from February 10 to 12, 2017.
The short-listed entrants will also receive a Smartphone film-making kit.
Competition entry details and rules are available on the Adventure Travel Film Festival website.
The annual festival is held in Bright because it is in the heart of Australia's Alpine region which is a popular destination for motorcycle riders.
The festival will include some of the world's greatest adventure travel films from the 1930s to the present day, as well as inspiring speakers and authors to motivate and enthuse adventurers on motorbikes, horses, bicycles and other transport.
Among the authors will be Victorian Heather Ellis who rode throughout Africa in 1993-94 and has documented the epic travelogue in a book titled Ubuntu: One Woman's Motorcycle Odyssey Across Africa published by Nero/Black Inc.
There will be plenty of opportunities to meet the presenters and guests at the restaurants and cafes around the town and at Festival HQ, next to the Bright Brewery.
The festival takes place at various venues including the Starlight Cinema in the parkland behind the Brewery.
Tickets go on sale in November at $125 for an adult weekend pass, $65 for an adult day pass or child weekend pass and $250 for a family (2 adults, 2 children U15) weekend pass. There are special discounts for seniors and film goers who have attended previous festivals. 
Check out this video by John and Anne Morton.