There were 37 motorcycle safety recalls in 2018, up nine from the previous year, according to the Australian Competition and Consumer Commission.
It is the second highest number of recalls in the past 10 years: 28 in 2017, 39 in 2016, 30 in 2015, 28 in 2014, 20 in 2013, 24 in 2012, 16 in 2011, 14 in 2010 and 23 in 2009.
The increase in safety recalls seems to mainly affect new models and could be the result of companies bringing these models to the market too soon in an effort to attract new buyers.
Brembo safety recalls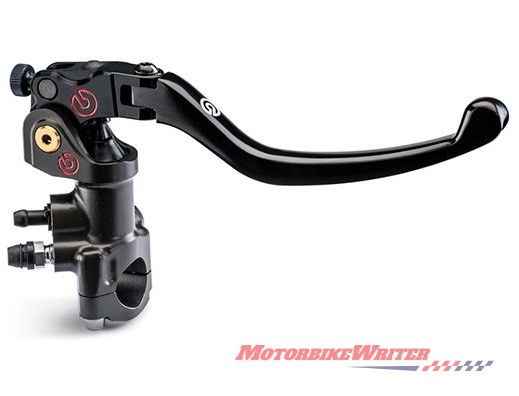 The biggest safety recalls of the year were over a single issue with Brembo PR16 front brake master cylinders.
They were fitted on motorcycles from a range of manufacturers such as Aprilia, Ducati, Husqvarna, KTM MV Agusta, TM Racing, Moto Morini and Horex, but did not affect aftermarket units.
The Italian brake manufacturer was again stopped in its tracks with a second major product safety recall for its replacement aftermarket rear brake caliper kits.
Ducati leads with six
Ducati had the most recalls of any manufacturer with six, four of which were for the Panigale V4 in its first year of production.
Almost all models were affected by recalls such as leaks, melting hoses and even the V4 bursting into flames.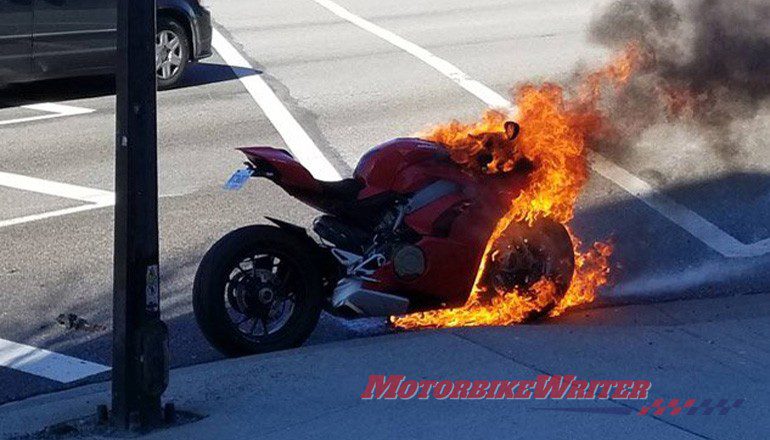 Indian 3
Scout models for brake issues; some Thunderstroke-powered models for  faulty right switchblocks; and Roadmaster for a lack of waterproofing in the rear top box. 
Kawasaki 3
Z900RS for rear brake sensor issue; faulty centre stand on the H2 SX; and transmission failures on the Ninja ZX-10R and ZX-10RR.
Suzuki 3
DL650, GSX-S750 and GSX-R1000A for fuel leaks; GSX-R125 and GSX-S125 for engine mounting bolts breaking; and GSX-R1000A/R/RZ for chain breakages.
Yamaha 3
SR400 for an oil leak, MT-07 and XSR700 had loose chain protector bolts and MT-03 had noisy gears.
KTM 3
Sticking throttle on SX50 mini dirt bike (same for the Husqvarna TC50); 690 Duke R and 1290 Super Duke models for Brembo front brake issue; and 690 Duke and 690 Duke R for fuel leaks.
Triumph 3
Street Triple R/RS for switchgear electrical faults; Thruxton models for stalling issues; and most models were missing the correct stationary noise data label on the exhausts.
BMW 2
G 310 GS and R models had side stand breakages and a malfunctioning indicator light on their scooters, F series and R nineT Scrambler.
However, BMW also had a major issue with spokes collapsing but the company did not issue a recall.
Click here for more on this important issue.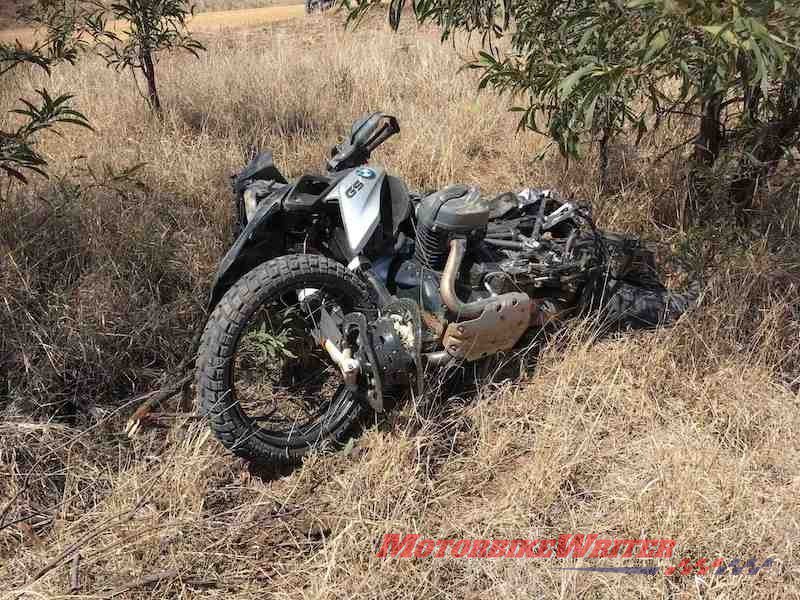 Husqvarna 2
TC50 sticking throttle and FS 450 for Brembo front brake.
Moto Guzzi 2
V9 and V 7 III for brake issues (not Brembo).
Harley-Davidson 2
Fifth recall for the onging hydraulic clutch problems on their touring models and trikes and brake issues on several models if the brake fluid is not flushed at least every two years as specified in the Owner's Manual and Service Manual.
Aprilia 1
RSV4 1000 and Tuono 1100 for Brembo brakes.
MV Agusta 1
MV Agusta F4 RR & MV Agusta F4 RC for Brembo brakes.
Safety recalls listed
Motorbike Writer publishes all recalls. This upsets some importers.
One company said we were being sensationalist and accused us of #clickbait.
We make no apologies for grabbing the attention of riders about possible safety issues with their motorcycle.
We applaud companies for issuing voluntary safety recalls and contacting known owners about the issue.
However, when bikes are privately sold or serviced at non-authorised mechanics, riders are not alerted to these recalls.
Therefore, we publish all recalls, mainly to contact these riders.