For City Rides, Track Day Laps or Sports Tours Through Africa, Our Hands On Reviews of Motorcycle Boots Will Help You Find the Perfect Pair of Boots for Whatever Your Riding Adventure.
Do you even need specific motorcycle boots? Sure, you can wear regular shoes on your motorcycle, a good pair of boots is a much better option if you want to keep your feet in tact and not destroyed in the event of an accident. Feet, ankles and lower leg body parts are more fragile than we care to think they are and it only makes sense to support and protect them from the dangers that await them when riding a motorcycle. Specifically designed motorcycle boots come with features like a solid tread that keeps your feet from slipping off the pegs as well as tough materials and protection to enhance the safety of your feet.
Ok, so you now know a motorcycle boot is needed. You probably have more questions like where do you find great motorcycle boots? Which boot is best for your specific riding style or bike type or foot shape? Don't sweat it because at wBw we have been putting motorcycle boots through torture testing for over 20 years and we've learned a thing or two in that time.
On this page we help you find the right motorcycle boot and help you navigate to the appropriate review to make sure you're making an informed decision. Like most things, buying a motorcycle boot isn't just about looks and style. There are lots of things to consider.
For example, you need to consider the type of riding you will be doing. Where are you spending most of my time riding? Is it once a week blast or every day commuting? What's your riding style? Are you an aggressive rider or more of a cautious cruiser. What kind of terrain will you be riding on? Is it all city streets or dirt roads and track? How much protection do you want? What style will work best with your motorcycle and clothing? The list goes on and it is very specific to the individual which is why we created this guide and why we review so many boots.
Disclosure: We make money (and keep the site running) through ads and affiliate links. That means that when you click a link to sites like RevZilla or Amazon you are supporting us because we may get a commission if you purchase. We have developed a policy that you can find here but the gist is that our reviews are 100% unbiased and we don't take payments or allow potential commissions to dictate what we say about products.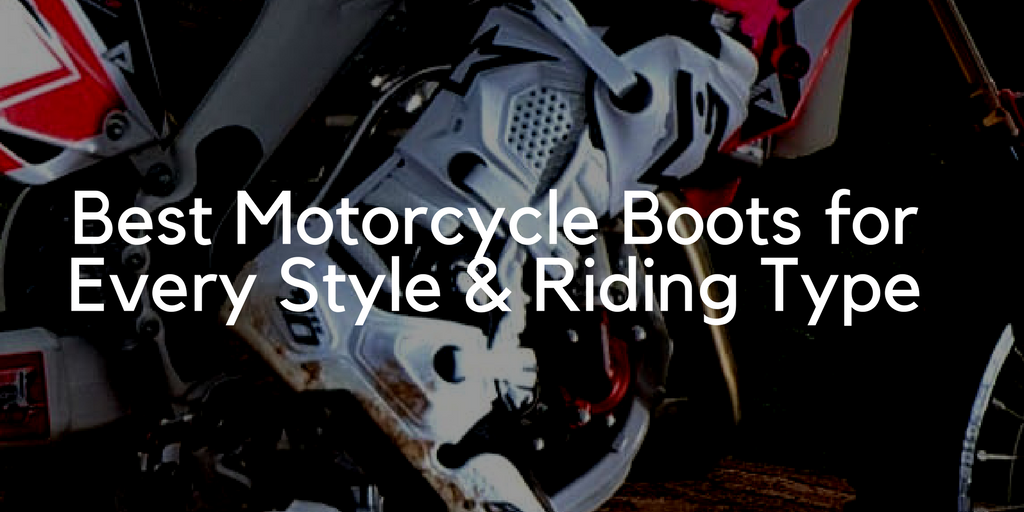 Our Favorite Motorcycle Boots
Some people love to dive in and read every review while others like to skip the detail and just find the best products for sale today. If you fall into the latter these are the lists for you. Every year we review, rate, rank and battle test motorcycle products to find the cream of the crop. Our best of the best lists showcase our top recommendations for motorcycle riders everywhere.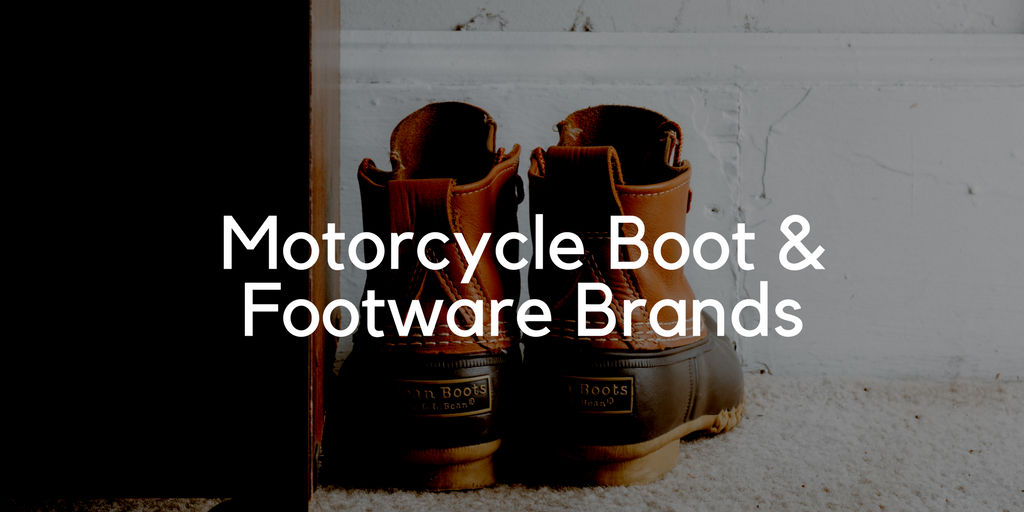 Motorcycle Boot Brands
Most riders don't realize just how many motorcycle boot brands exist. There are traditional boot makers who also make riding boots and there are also specialty brands that focus on motorcycle boots exclusively. We've reviewed a lot of motorcycle boots over the years and below we have listed all the brands we've covered.
Simply click on the link to see all the reviews we have conducted for each brand.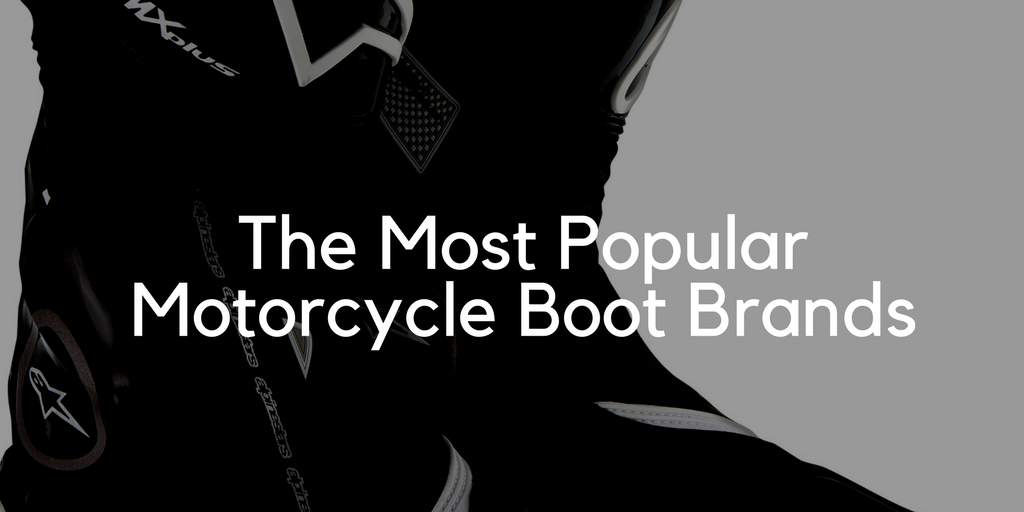 Popular Motorcycle Boot Brands
We have reviewed hundreds of helmets over the year at WBW so we know a thing or two about which motorcycle boot brands our editors love. We also see the analytics on the site so we know which brands get the more views and attention from our readers. Between consumer interest, our editor's opinions and generally who we think is really innovating in the boot and footcase space, here are the most popular brands at the moment.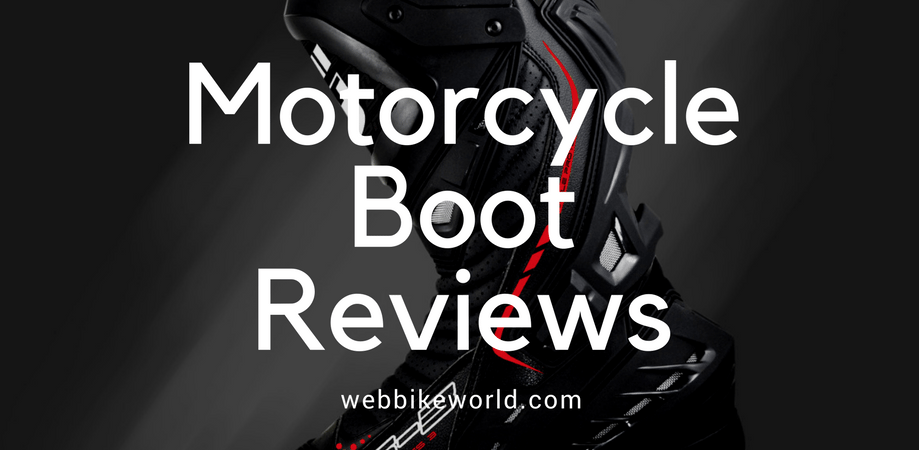 Boot Reviews by Type & Style (Category Level)
Notable Reviews By Type & Style
We're always reviewing new boots so be sure to check out our most recent helmet reviews here. For boots that are a specific style or type, check out our sub category reviews below.
Motorcycle Specialty Boot Information
wBW Related Pages: Motorcycle Clothing Reviews, Leather Motorcycle Clothing Reviews, Motorcycle Glove Reviews
Motorcycle Boot Repair: Anthony's Leather Works is the official U.S. Dainese boot repair contractor (Corona del Mar, California) Resole America is the official Sidi boot repair contractor (Warrenton, Virginia).
Motorcycle Rain Boots: See the wBW review of Treds Overboots – heavy-duty waterproof boots for riding in the rain.
Custom Made Motorcycle Boots: MacRostie Leathers makes custom made boots and shoes West Coast Shoe Co. makes "old school style" boots; you can custom order boots also; expensive, but custom made the old fashioned way. Bates Leathers makes boots in classic designs; they will custom make a boot for you if you can wait Russell Moccasin has been custom making shoes and boots since 1898; they have some nice-looking motorcycle boots and other shoes and boots, everything is custom made and the prices seem reasonable
Extra Wide Motorcycle Boots: Sidi Way and Mega Way boots are available in "mega" widths from size 43 (Euro) to 50 up to EE widths; they also have a high instep Alt-Berg boots in the UK will make custom wide motorcycle boots in a variety of styles. Daytona makes the Road Star GTX wide motorcycle boots in sizes up to 49 Euro
Classic Motorcycle Boots: Stompers Boots carries classic engineer boots and others; nice website with great photos Frye Boots claims to be "the oldest continuously operating shoe company in the United States" Big Black Boots has Wesco and Dehner boots, including the Wesco and Dehner Motor Patrol boots. Chippewa Boots makes the classic American motorcycle boot Cove Shoes"Union Made in the USA"; these are some nice-looking boots! Dayton Boots are handmade in Canada; they have some heavy-duty, old school style boots, including the classic "engineer boot". US Cavalry has many different styles of waterproof and insulated GoreTex boots; many riders swear by the U.S.M.C. approved Gore Tex model and claim they are the only true waterproof boots. Sha-Sha E-Boots are very cool, with embossed flames! Viking Warrior Boots (UK) are sold by Biker's Paradise and they're very popular with vintage riders in the UK.
Cruiser Style Boots – Street Boots: XElement carries a wide array of cruiser and other style boots and they look like they're pretty well made Cruiserworks makes boots for cruising and touring  |More post-apocalyptic style boots from Wicked Road Warrior; their site is down, but the boots are still available at many locations. Specter Road makes motorcycle boots with a flexible joint that to allow the boot to flex when walking; see the wBW review of Specter Road Men's Leather Boots and Specter Road Women's Motorcycle Boots.
Children's Motorcycle – Motocross Boots: Axo makes the RC-6 JR boot in sizes K10 to Adult 8; it has all of the safety feature of their adult motorcycle boots.
Boot Sliders: Non-metallic replaceable boot sliders for Supermoto boots at Euro Choice Imports
Motorcycle Socks: See the wBW review of Tech Sox review and REV'IT! Motorcycle Touring socks review.
International Shoe Size Conversion: Here's the international shoe size comparison chart to convert UK to US, European and many other shoe sizes.