Liberal Party initiatives to cut red tape have resulted in axing several modifications to new motorcycle imports, including ugly long fenders.
The Liberals also promise to remove identification plates on new bikes and make it easier for people to import new and used bikes.
Motorbike Writer is asking all the major and many of the minor parties in the coming federal election to advise us of their motorcycle-specified and motorcycle-related policies.
Liberal Party Minister for Major Projects, Paul Fletcher, replied by pointing to his government's harmonisation of Australian Design Rules with international standards.
"A number of unique Australian design requirements applicable to motorcycles have been recently amended to align with international best practice, no longer requiring motorcycle manufacturers to modify some motorcycles prior to entry to the Australian market," he says.
These include:
Removal of the requirement for manufacturers to fit registration label holders to motorcycles. This is in-line with state and territories no longer requiring physical registration labels. Removal of this requirements provides a potential regulatory cost saving to the motorcycle industry of up to $100,000 per year;

Increase to overall motorcycle width, and handlebar width, bringing Australia into alignment with international best practice and providing potential regulatory savings to the motorcycle industry of $1.6 million per year(overall width); and $1.83 million per year (handlebar width); and

The acceptance of an alternate standard (Canadian) for motor tricycle stability, may allow access to motor tricycle manufacturers that currently are unable to supply to the Australian market, providing Australian motorcycle consumers with more choice.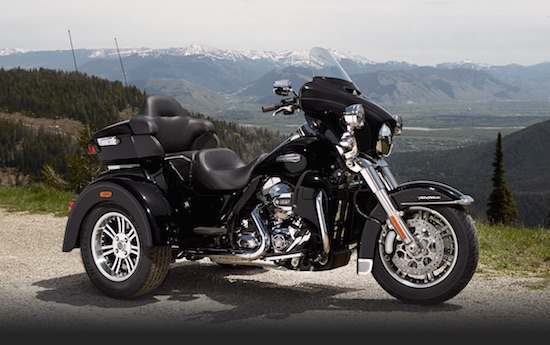 The Minister says the Liberal Party is also reforming the Motor Vehicle Standards Act which will have an impact on new and used motorcycle imports. The reforms, which have not yet been passed in parliament, include:
Removal of identification plates
Under the new law there will no longer be a requirement to physically affix an identification plate to new motorcycles. Instead the details will be entered on a new Register of Approved Vehicles – an online, publicly searchable database of new and used vehicles approved for use in Australia.  This will save motorcycle manufacturers up to $800,000 per annum when fully implemented.
Reduced Registered Automotive Workshop (RAW) requirements (for used M/C importation)
There will continue to be no restrictions placed on the importation of used motorcycles, where full compliance with the Australian Design Rules can be demonstrated.  However, used motorcycles will no longer be required to fit a physical used imported vehicle plate or replace tyres that are in a serviceable condition. In addition, the simplified pre-approved technical and reporting requirements documentation (Model Reports) for RAWs will also apply to motorcycles supplied through RAWs.  These reports will streamline the necessary compliance documentation for workshops, and provide for transparent examination of shared documentation. Combined savings from removing used import plates, strengthening/modernising/reducing requirements for RAWs arrangements provides potential regulatory savings to the motorcycle industry of up to $590,000 per year.
Older (25 year+) motorcycles
A greater range of older classic motorcycles will be eligible under the older vehicles pathway. This pathway will allow for the open importation of motorcycles that are at least 25 years old. The current arrangement allows for the open importation of motorcycles that are manufactured prior to 1989. The saving for motorcycles imported through the reformed pre-25 year scheme, that would not have been eligible under the current pre 1989 scheme and instead having to go through a RAW, will be up to approximately $700 per motor cycle.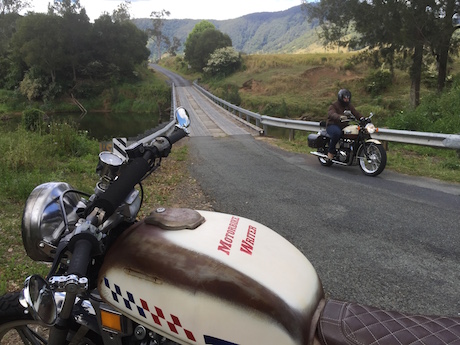 Personal New Imports
The personally imported new vehicle arrangement will commence from 2018 and will reduce compliance red tape for individuals wishing to access a new motorcycle from a country or region with comparable vehicle standards to Australia which includes but may not be limited to the UK, Japan, USA, Canada and the EU. These motorcycles must be less than 12 months old from the date of manufacture and have no more than 500km on the odometer.
We are also waiting on a reply on motorcycle-related policies from Liberal Party Minister for Infrastructure and Transport Darren Chester.
2016 FEDERAL ELECTION
Motorbike Writer does not endorse any one party or candidate.

We have contacted all the major and many of the minor parties asking them for their polices that affect the more than one million motorcycle riders in Australia.

We have asked for policies that reference motorcycles, riders, road safety, road rules and road infrastructure.

We have also asked whether any of their members or candidates are riders.

If or when we receive responses, we will publish them for our readers' information.