The long wait for Harley-Davidson trikes in Australia, including the new hot-rod Freewheeler, could soon be over.
Harley-Davidson Australia and New Zealand boss Nigel Keough says the lengthy delay has been getting Australian Design Rule compliance.
"Australia has a unique set of compliance issues and we've been working through them for several years now; long before I took over a couple in 2014," he says.
"But now we're close."
He hopes 2017 model year Tri-Glide and the Freewheeler roadster will be available in September.
"It's a very important part of our line-up," he says. "It won't represent massive sales, but it's an important niche."
While Harley has been selling trikes in New Zealand for several years, in Australia the company has been working with ADR officials, even flying out five engineers from the US and renting a race track to demonstrate to officials the safety of the vehicles.
"We've invested a lot in this project," Nigel says.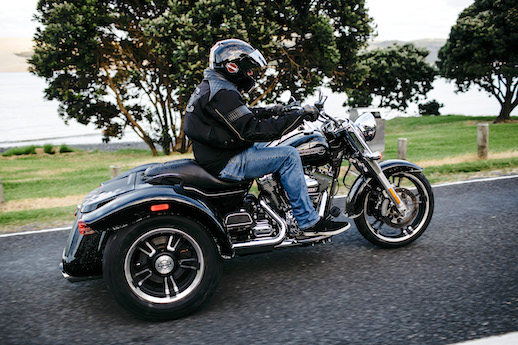 It is believed roll-over issues were the main sticking point.
However, all that remains for Harley to do now is to add a reversing lamp.
Nigel believes the Tri Glide and Freewheeler will sell well because they are factory made and tested, not an untested conversion or individual custom build.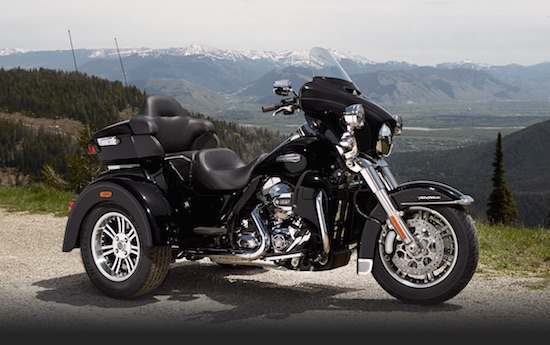 Harley trikes are already imported into Australia in low volumes but at higher prices without warranty back-up. For Harley to import them, they require ADR compliance.
There certainly would be some demand for a Harley trike judging by the ever-growing numbers of custom and conversion trikes turning up at rallies these days.
The ageing demographic of riders also points to a growing demand for something a little more manageable for old legs.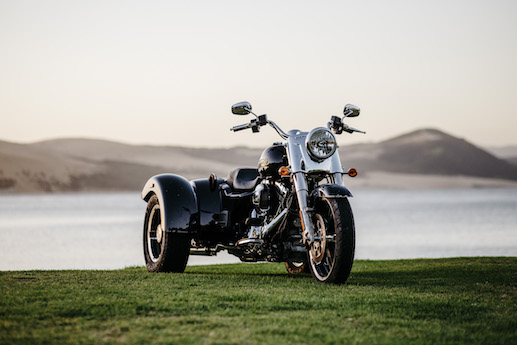 The Tri-Glide is a full dresser three-wheeler version of the Ultra, while the Freewheeler is a stripped-down hot-rod trike based on a Road King.
In New Zealand, the Tri-Glide Ultra sells for $52,495 and the Freewheeler for $42,495, but they should be $1000-$2000 cheaper in Australia.