For the first time, you can learn to ride on a Harley-Davidson motorcycle in the US with Australia to follow early next year.
The Harley-Davidson Riding Academy will use the new Street 500 in its national rider training program hosted by more than 180 Harley dealerships. In many US states, completion of the Harley course qualifies the rider for insurance premium discounts. Harley plans to expand the academy globally into Mexico, China and South Africa.
Harley-Davidson Australia marketing director Adam Wright says they would also like to follow suit when the Street 500 is launched here in January. "But it does require a substantial amount of funding," he says. "We are talking with the dealers to work out the best system. Some regional dealers can get accreditation to be a regional trainer. It's a great way to get new customers into a dealership."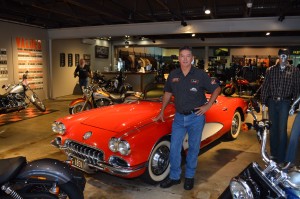 One of those regional dealers is Rocky Harley-Davidson in Rockhampton and owner Geoff Trewin is already on the ball. "We've submitted forms to be a learner trainer centre," he says. "We've already taken four deposits on the Street 500, so we think it will be huge business. It will allow us to get brand loyalty from day one."
He says he would like to call the learner program "Rider's Edge" which was the name of the Harley program in the US when they used the Buell Blast learner bike. "I'm not sure we'd be allowed to use that name, but we would like to see a learner program launched at the same time as the bike," he says.
Adam says the Street 500 is still planned for a January launch, but he's hoping to bring it forward. "It all depends on production and world demand," he says. "They are selling really well in India which puts a lot of pressure on production."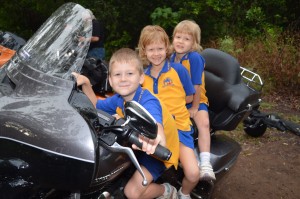 Geoff says they have a large car park area where they can teach the basics and practise slow manoeuvres before heading out into the streets to teach road craft. His business is a prime example of how Harley dealerships are engaging customers for a complete experience.
It not only features the usual showroom, parts and service area, and merchandise shop, but also a cafe which attracts a lot of non-Harley customers as well, plus a large annexe at the rear with a bar that is operated by the local HOG chapter. "We sometimes get up to 500 HOG members and their families for events such as the State of Origin," he says. Geoff also plans to add a Harley wrecker yard at the rear.
His dealership opened in the current premises six years ago when he took over the former Dinning Motors showroom and neighbouring Chinese laundry and physiotherapy clinic.
He has kept much of the brickwork and industrial feel of the original premises and augmented with Harley corporate styling, some historic Harleys owned by customers and his 1959 Chevy Corvette.
Geoff claims the dealership is the second-oldest continuous Harley dealership in Australia after Morgan & Wacker in Brisbane, but he is still trying to confirm the actual date the Rocky dealership opened its doors.