Kawasaki has applied for a patent for a hybrid motorcycle which is like a two-wheeled version of the hybrid Toyota Prius and Chevrolet Volt.
The Kawasaki patent application was originally filed with Japan's patent office in December 2017 and again a year later in the US Patent Office.
Details have only now come to light that describe a motorcycle equipped with an electric motor and internal combustion engine.
Hybrid tech
The Japanese manufacturer is not alone with plans for hybrid technology as a step toward a full-electric future.
Honda has a hybrid PCX 125cc scooter that gets an electric boost from the ACG starter motor powered by a new 48V high-output lithium ion battery.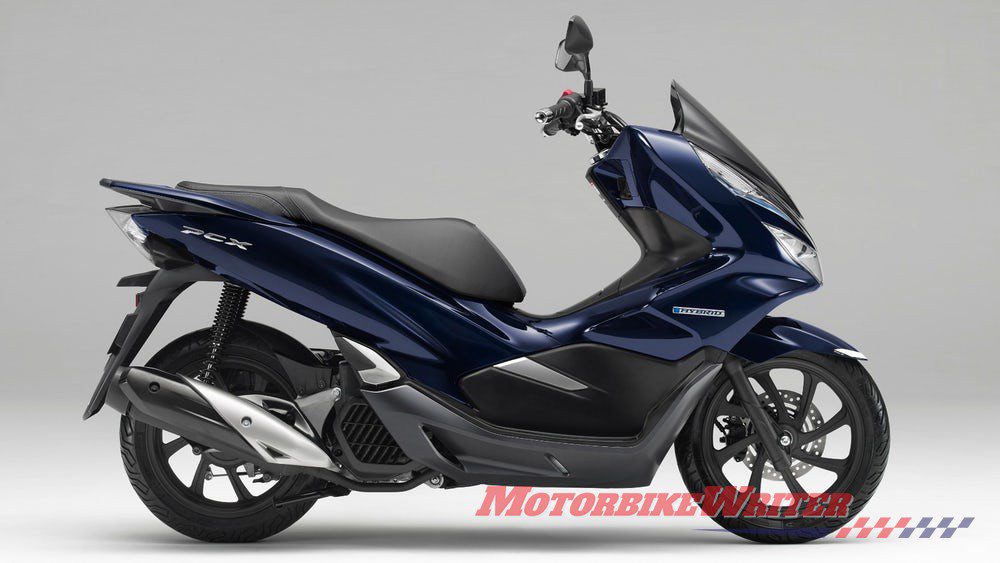 BMW also recently filed an application for a hybrid-drive motorcycle with a removable battery in the "fuel" tank.
Other hybrid examples are the TVS Zeppelin hybrid concept and the American Defence Advanced Research Projects Agency's stealth off-road motorcycle powered by a petrol engine and an electric motor.
Hybrid motorcycle
Kawasaki's hybrid system is a mixture of the Toyota and Chevrolet car hybrid systems.
The Toyota Prius uses the electric motor and internal combustion engine to drive the wheels together and separately.
Chevy's Volt electric motor provides all the driving power while the gas engine simply acts as a range extender by charging the battery.
The Kawasaki hybrid system works both ways.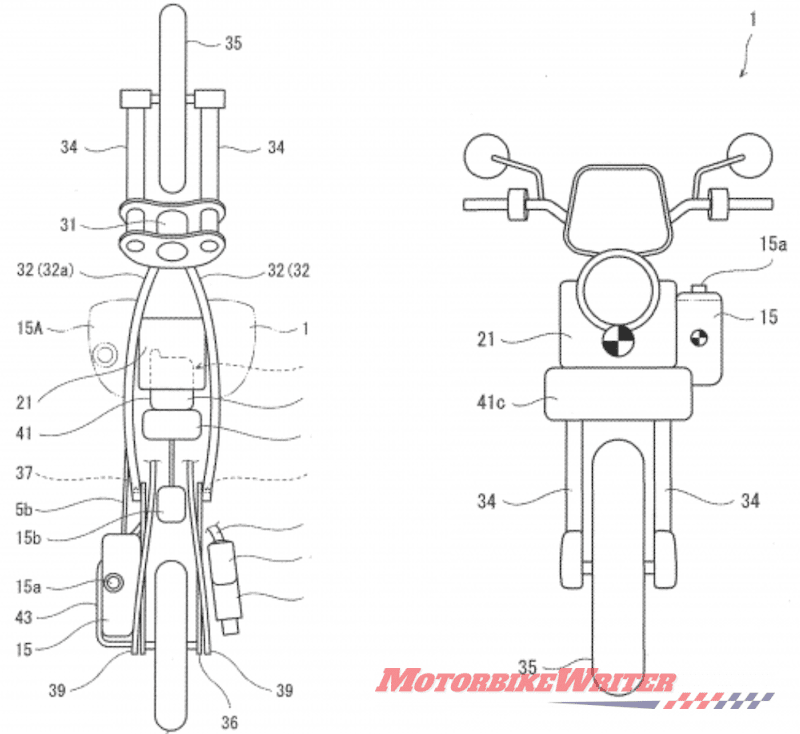 While cars can accommodate an engine and motors, it is more difficult in motorcycles because they are much smaller.
Kawasaki's patent shows a compact single unit that houses the AC electric motor, combustion as well as the transmission.
The battery is above the engine like the fuel tank on a conventional motorcycle, while the tank can be mounted on the side of the seat or outside the frame beside the battery.
In both cases it sits on the left side of the motorcycle and is balanced by a coolant tank on the right side.