Honda has issued recalls on 23 of its models, including the popular new learner-approved CBR300R over a potential wiring fire hazard.
It appears the issue is only in Australia at the moment ands affects 6388 bikes.
There are actually two Australian Competition  and Consumer Commission recall notices, one for  "Various 400cc to 1300cc Honda motorcycles" and the other for "Various 250cc to 650cc Honda motorcycles".
However, the notices and lists of models are the same.
The problem is that excessive sealant may have been applied to the starter solenoid during manufacture, according to then notice.
"The engine may cut out while riding and, in the worst case, a short circuit may occur that could result in a fire in the wiring harness," the notice says.
Consumers should contact their nearest Honda motorcycle dealer and arrange to have their motorcycle inspected and, if necessary, repaired for free.
The models and VIN numbers affected are pictured below.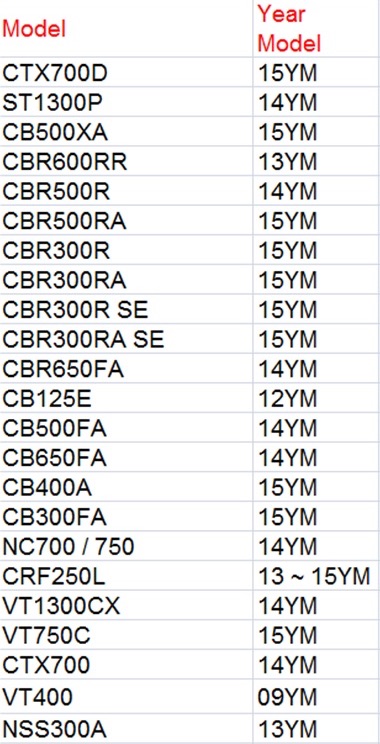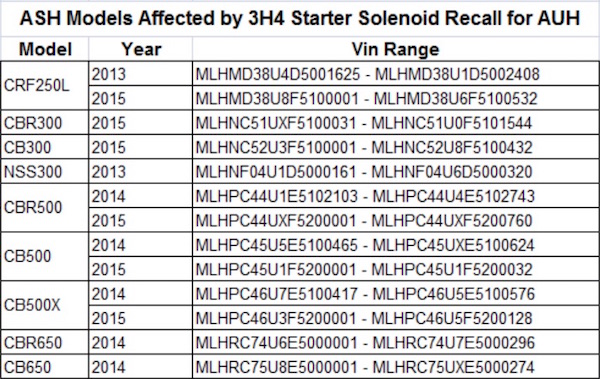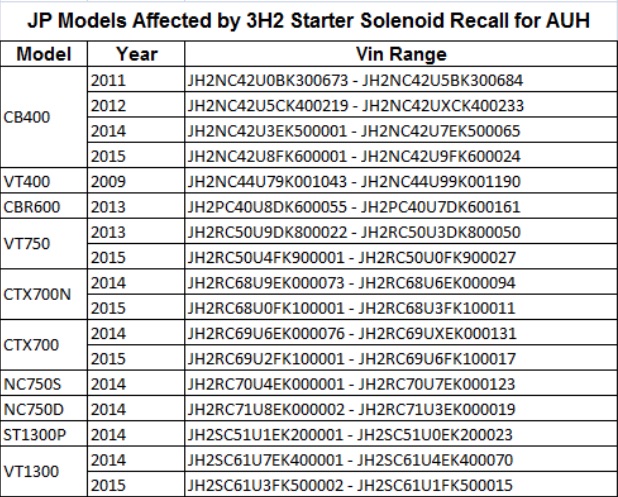 To check whether your motorcycle has been recalled, click on these sites: