Updated March, 2019
Our Top Picks
Best Overall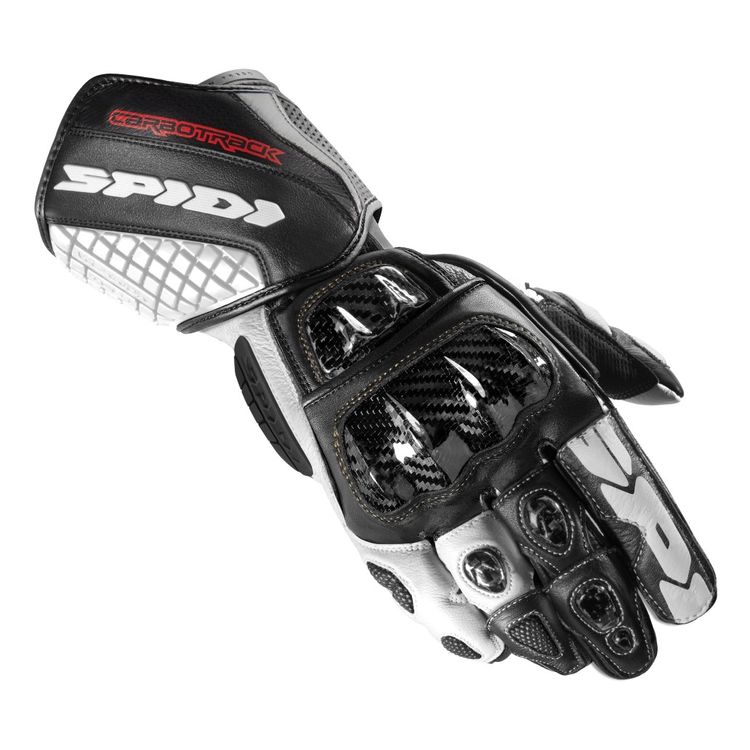 Best Value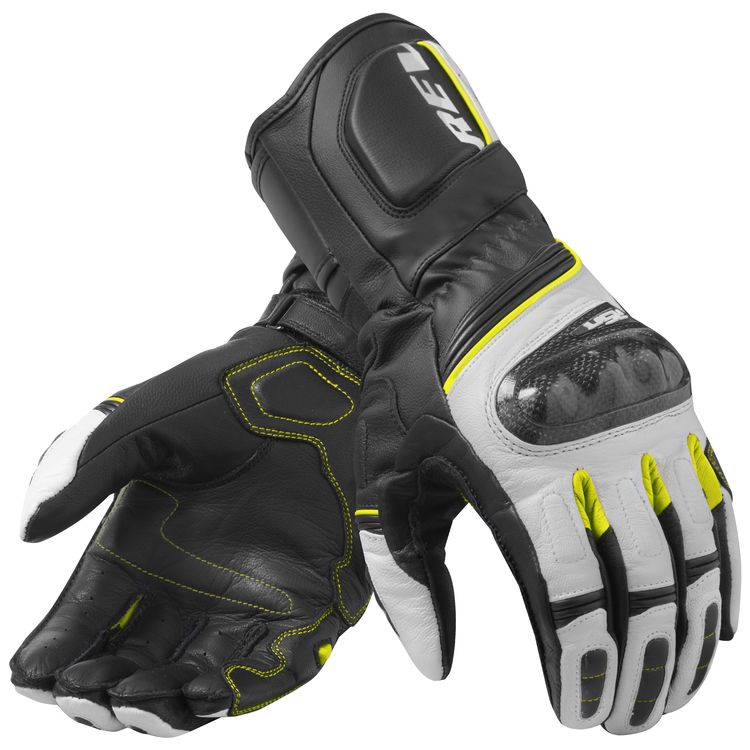 Fully Loaded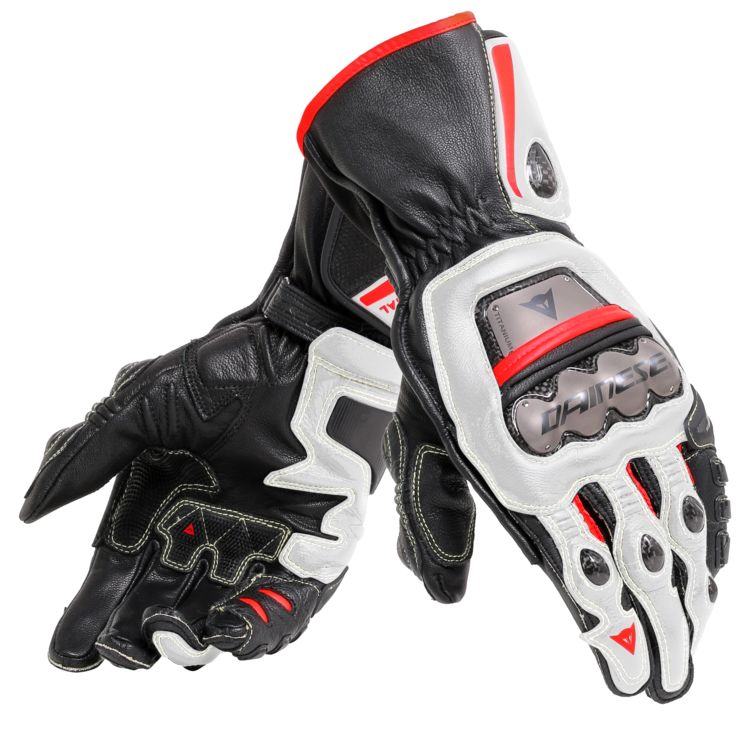 Other great options:  Icon Hypersport, Alpinestars GP Pro R3, Cortech Adrenaline 3.0
---
Gauntlet gloves are a bit of a Griffin, in that they are tasked with two duties that are almost polar opposites. These gloves are expected to provide the ultimate level of protection to the hands and wrists, this is their lion side, while also allowing for a full range of motion, dexterity, and a light touch, much like an eagle. But these gloves manage to meet both of these demands while also being comfortable and extremely durable.
With the extended cuff reaching well above the wrist in most cases, the gauntlet glove uses a dual closure system to ensure a secure fit. There is a strap or cinch type closure at the wrist and the additional closure on the gauntlet portion of the glove. The closure at the gauntlet allows for a variety of shirt or jacket cuffs to be secured inside the glove for added protection and to the wrist and lower arm.
Be sure to check back regularly with us here at wBW to read about our latest hands-on reviews of gauntlet gloves and other great products for riders.
Gauntlet Glove Buyer's Guide
Wearing gauntlet style gloves is a new experience for many riders, but the short time needed to get comfortable with this larger style glove is a good investment for the much-needed hand and wrist protection provided.
Check out our general info page about gauntlet gloves and their benefits.
Best Gauntlet Gloves
In Detail
Best Overall
The Spidi Carbo Track EVO gloves are setting the bar this year for a great balance of protection, functionality, and comfort. All of these are critical to a ride for safety, and well, the ability to perform well and WIN! At a price of around $360, this is a top of the line glove that might stretch some riders budgets, but your hands deserve this kind of comfort and safety.
Construction & Fit:
Construction is .8 to .9mm thick cowhide that is vented for much-needed airflow to reduce sweat and loss of grip
Layer of tear, cut and intrusion resistant Superfabric
Traditional double closure system at the wrist and glove sleeve for added security and an ergonomic fit
Safety Features:
The protection offered by the Carbo Track EVO is second to none as it sports:
Carbo protectors
Warrior Tech shields on the external hand side
Padding on the side, palm, and back of the hand
A Keramide fabric is also used in the palm for added support
A Keramide reinforced back
For a super protective glove that also offers the delicate touch needed to get the most out of full throttle acceleration and feathered braking, the Spidi Carbo Track EVO is the 2019 selection for Best Overall Gauntlet Glove, hands down.
Buy Spidi Carbo Track EVO
We receive a small commission when you purchase from one of our affiliate partners. Thank you for supporting us.
RevZilla
---
Best Value
The REV'IT RSR 3 is a mostly leather glove that offers great protection, with a very affordable price tag.
Construction & Fit:
Cowhide is used to provide durability on the back of the hand, fingers and the gauntlet cuff area
Combination of goatskin and PWRshield is used in the palm for added comfort and touch.
Race fit with an ergonomic shape and a traditional adjustment strap and tab for a secure fit
Ventilation panels promote airflow and help to eliminate sweat buildup which can decrease your grip and add to the discomfort
Safety Features:
EVA foam provides protection throughout the gloves
TPU armor added to the protection of the little finger and the knuckles
TPU hard-shell palm slider for added protection and to eliminate abrasion concerns in a slide
With a price tag of less than $150, the REV'IT RSR 3 is a great entry-level option for a gauntlet glove that provides far more protective features than most gloves in this price range making it the choice for the Best Value Gauntlet Glove 2019.
Buy REV'IT RSR 3
We receive a small commission when you purchase from one of our affiliate partners. Thank you for supporting us.
RevZilla
---
Fully Loaded
The Dainese Full Metal 6 gauntlet gloves are definitely a race quality piece of gear that brings comfort and innovation to every rider who wears them. But at a price point over $400, they might not fit into the budgetary constraints of many riders. It is also important to note that these gloves run a little large, but that might be due to the adding space for some of the state of the art protection that is packed inside these gauntlet gloves.
Construction & Fit:
From a comfort perspective, it is hard to beat the solid piece of goatskin leather that is cut to fit the entire hand.
Leather is stitched with Aramid fiber and lined with elasticated inserts
Pre-curved wrist and fingers add to the comfort level from the moment that you slide your hand into the Full Metal 6.
Picture a fine leather driving glove, but on steroids, and you'll get this glove in full.
Safety Features:
The protection in Dainese Full Metal 6 sounds like something from a futuristic movie but here it is…
Carbon fiber inserts at the finger joints and at the head of the ulna bone, (that's basically the outside bone in your lower arm where it meets your wrist) work as a suit of armor
Knuckles and back of the hand are covered by carbon fiber and titanium inserts and there is a polyurethane insert to protect the palm
Little finger is protected by the DCP system and an external thermoplastic resin insert
Gauntlet cuff is reinforced and pre-curved for added safety
Overall, these gloves are certified to CE – Cat. II – PrEN 13594 Standard Level 1
The Dainese Full Metal 6 is almost like wearing a full exoskeleton that has been seamlessly integrated into a soft, yet durable, goatskin glove. All of the technology and innovation of the Dainese Full Metal 6 make them the selection for the Best Fully Loaded Gauntlet Glove 2019.
Buy Dainese Full Metal 6
We receive a small commission when you purchase from one of our affiliate partners. Thank you for supporting us.
---
Other Great Gauntlet Gloves
In Detail
The Icon Hypersport GP gloves are ready to take on the track or anything else that you can throw their way.
Construction & Fit:
Made of French Cowhide and kangaroo for the ultimate in durability and instant comfort
Kangaroo palm is known through the industry for its durability and abrasion protection while still offering dexterity and comfort even on a long ride
Outseam stitching eliminates the rubbing and issues of sweaty fingers and abrasion.
Articulated fingers and the ventilation are the final pieces needed to provide a totally comfortable gauntlet glove from the very first ride
Safety Features:
Floating knuckle armor with a D30 underlay
TPU and titanium plates, and TPU finger plates
Wrap around TPU wrist plate for added wrist and lower arm protection
For a gauntlet glove that requires no break-in period and provides great protection for less than $200, the Icon Hypersport GP is a great selection.
Buy Icon Hypersport GP
We receive a small commission when you purchase from one of our affiliate partners. Thank you for supporting us.
RevZilla
---
The Alpinestars GP Pro 3 uses a variety of different materials in strategic locations to provide riders with the ultimate in protection, comfort, and tactile feedback.
Construction & Fit:
Outseam stitching on the palm allows for this complex construction without the issues of rubbing and abrasion on sweaty hands.
Proprietary finger bridge offers added support and protection to the little finger.
Other comfort features include a longer gauntlet cuff, accordion panels on the fingers, thumb, and the back of the hand, a stretch insert on the palm and added padding on the tips of the fingers.
Safety Features:
Armored knuckles with a panel of perforations for better ventilation for added grip
Armor on the gantlet for added abrasion protection in the event of a slide
Side reinforcements with a palm slider
For a middle of the road price tag, the Alpinestars GP Pro 3 offer riders the great features that can be found on professional quality gloves at a fraction of the price, making the GP Pro 3 a great selection for a gauntlet style glove.
Buy Alpinestars GP Pro R3
We receive a small commission when you purchase from one of our affiliate partners. Thank you for supporting us.
---
The Cortech Adrenaline 3.0 offers great tactile feel and flexibility for a touch-and-go experience with great safety features added nicely on top.
Construction & Fit:
Uses nearly a 1mm of bovine leather for the main construction while inserting goat leather on the palm of the glove for added comfort, touch, and abrasion protection
DuPont Kevlar lining added to the protection by not the weight or bulk of these gauntlet gloves
Overlays on the palm, thumb, middle and index fingers add to the durability without reducing dexterity and range of motion
Safety Features:
CE-approved Knox SPS Scaphoid Protection System, perforated backhand and fourchettes
TPU-molded wrist guard, TPU top knuckle protector, and TPU protector inserts on fingers and thumbs
DuPont Kevlar stitching also provides increased durability and prevents failures of the gloves at the seam locations even under high-intensity abrasion
At around $220, the Cortech Adrenaline 3.0 gauntlet gloves offer riders all of the touch and grip that are looking for along with superior hand and wrist protection making them a solid choice for all riders.
Buy Cortech Adrenaline 3.0
We receive a small commission when you purchase from one of our affiliate partners. Thank you for supporting us.
Download & Save Our Infographic!
Can't decide on your favorite Gauntlet Glove? Acquire all the information you need with our handy infographic to decide later or on-the-go. Download and save all our top picks for best Gauntlet Gloves of 2019.