Pierer Mobility Group/KTM's 25.1% controlling stake in MV Agusta is looking really good right about now. 
With the Varese-based bike brand now officially debt-free, we've been given papers showing MV's plans for the near future – and there's at least eight or nine different bikes on here. 
Coverage from Ben Purvis at Bennets shows the list of ranges: B1, 1B and 2B (which are not to be released to the U.S.), F1, E1, E2, T3, B7 and J1.
It's a lot, so let's keep things simple:

The Lucky Explorer 9.5's triple heart will likely be placed in MV Agusta's Brutale and Dragster for an updated, higher-cc 950 range (and double successor to the current 800 power platform)

The non-US "1B" and "2B" will likely be reserved for smaller-discplacement machines; this could also mean China (or India)-based supply chains, with KTM currently joined at the hip to both CFMoto and Bajaj

"F1" will produce a limited edition supersport (the displacement is currently anybody's guess)

The Lucky Explorer (LXP) could soon see two additional variants (though if we're gauging the likelihood of seeing these bikes by recent opinions on the Dakar-inspired rally revver from Pierer, odds are the variants will be short-lived… if we get to see them at all)
The Superveloce will soon see a pair of more affordable variants in the form of a "Superveloce S" and "Superveloce R"
The "J1" category pays homage to MV Agusta's history via what Ben Purvis at CycleWorld thinks will be "921cc four-cylinder engine that's essentially a reengineered version of the original F4 motor."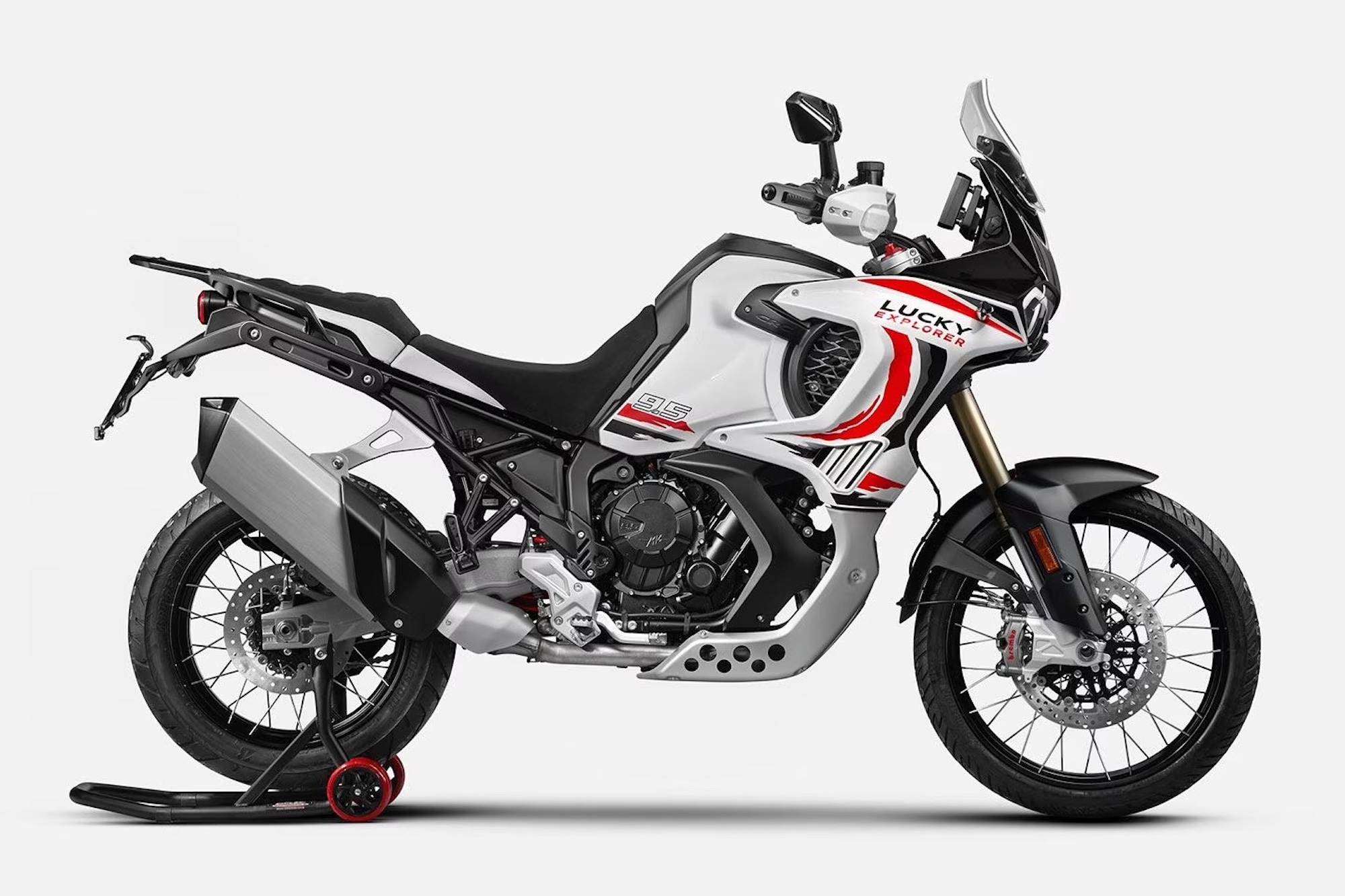 "While the 921cc capacity was briefly available in the Brutale 920, sold in 2011 and 2012, the revised engine, complete with dummy cooling fins, was previewed late last year in the concept version of the 921 S, a model that's confirmed for production in the NHTSA document," continues Purvis.
"It's a 1970s-inspired cafe racer that takes its cues from the MV Agusta 750 S of that era. Yet to be seen is the other version mentioned on the document is the 921 GT, which will surely be a more upright version of the same bike, with a longer seat and wider, taller bars, equivalent to the 750 GT that was offered from 1972 to 1974."
What do you think MV Agusta's going to give us for the new season of sunny rides?