Italian motorcycle fans have released these photos of what is a one-off MV Agusta F4Z made for a Japanese businessman.
Although the photos, revealed on the closed Queensland Italian Bike Addicts Facebook page, show a bike without a seat, it's still pretty ugly with its bulbous fairing; a far cry from the svelte lines of the F4.
There is no word on whether the one-off project will become a limited edition of mass-produced bike.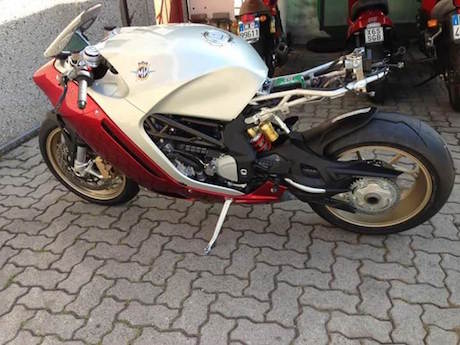 MV Augusta has released their own official photos of the bike. And we've got to say, even though it's a glamour shot in a studio with the seat attached, it's not much better.
The bike is a joint project with car designer Ugo Zagato who has designed some beautiful cars.
Shame about the fat fairing and the dislocated windscreen!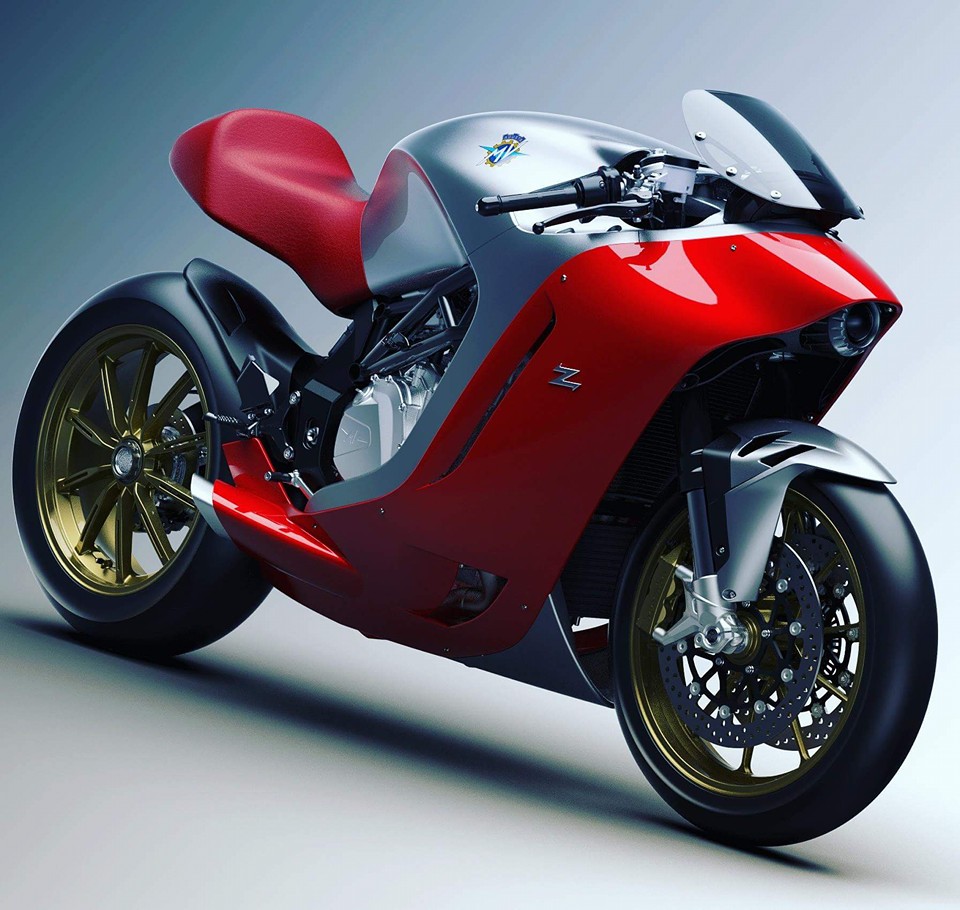 But then, beauty is in the eye of the beholder.
Interesting that MV Agusta was scheduled to reveal it on September 4, but decided to release these photos more than a week early.
Maybe it's because the leaked photos were so unflattering taken from the normal standing view of the bike.
Whereas, these shots are taken down low so you don't get that fat beached-dugong effect.
It certainly looks beautiful when shown in pieces in the MV Augusta video teasers they have been running in the lead-up to the official launch n September 4.
The video shows the F4Z has inherited a lot of Zagato's fluid aerodynamic shapes and details. It certainly looks a lot better in the videos than the photos.
It shows a single red-suede seat, a single small LED headlight, Brembo brakes, Marzocchi forks and a bigger emphasis on the traditional MV silver in the paintwork.
Of course, it shows no mirrors or indicators, so it may only be a showpiece track bike. It also has a self-supporting tail with no plate holder or mudguard, so good luck getting that approved in Australia.
We suspect it will be either a concept or a limited-edition model with a high ticket price and a small buyer base. It's certainly not something everyone will admire like the F4 and F3.
Zagato is a Milan-based coachbuilding company started by Ugo Zagato about 100 years ago to build car and plane bodies.
The name is more common to people in the car world who would be familiar with his aerodynamic car designs.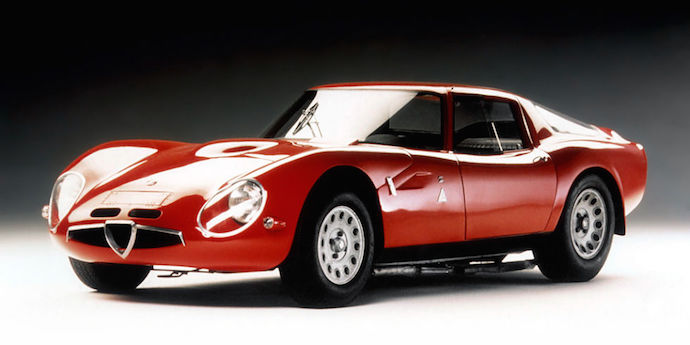 Ugo's car bodies have been used by Alfa Romeo, Aston Martin, BMW, Cadillac, Ferrari, Fiat, Jaguar and Maserati.
Some have been stunning motor show concepts, some have gone into production and are still a thing of beauty today while some are just ridiculously ugly, like the Cadillac Nart!
Today, the company is a bespoke designer for exclusive and cashed-up customers.
So it comes as something of a surprise that MV Agusta would have an association with such an exotic company in these troubled financial times.
MV Agusta wants out of its relationship with AMG Mercedes and is looking for a new buyer or financial partners, including Polaris Industries, to keep the company going.
More recently MV Agusta has extended its business plan to include escorted and guided tours of Italy on their new Turismo Veloce 800 sports tourer.