For some riders, the thought of an automatic transmission is paramount to sacrilege. However, with electric bikes becoming more readily available, as well as some newer riders not being outright familiar or comfortable with manual shifting, automatic transmission options are becoming more and more popular on some types of motorcycles.
For example, some commuter-style motorcycles are leaning towards automatic transmissions due to the very nature of city traffic being very stop/start. Interestingly, the area that has seen the most influence of having an automatic transmission is the sector that is furthest from the city, namely that of adventure motorcycles.
The idea of having an automatic (or, more properly, a semi-automatic dual-clutch transmission) on an adventure bike is mostly for comfort on long-distance adventure rides. Crossing a rocky path in California with having to shift multiple times and balancing the clutch on some obstacles can be challenging for newer riders or even experienced ones that may have or had some injury that makes shifting difficult. In this case, having the automatic transmission take care of it allows these riders to enjoy their day out without having to worry.
Can-Am
2022 Can-Am Ryker
The 2022 Can-Am Ryker leads the charge with a host of upgrades. The 900cc/600cc Rotax engine (your choice), frame, and tire specs have been kept the same, along with the amazing selection of color options. With the Ryker costing less than $9000 USD, you're not going to get the cruise control, nor the KYB shocks. That being said, you're still going to be able to access the CVT transmission (with reverse function), as well as the sweet, sweet beauty of Can-Am's 900cc engine, complete with the Eco Mode and Sport Mode available with this model.
And hey – you can always trick the machine out on Can-Am's website, should you decide to do some weekend upgrading of your own.
2022 Can-Am Spyder F3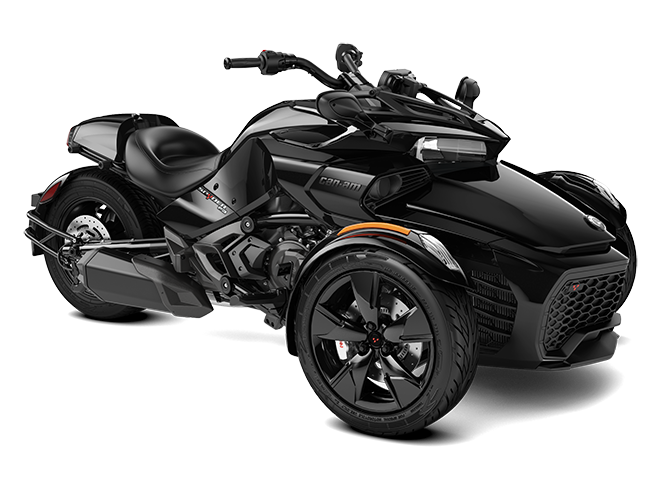 The 2022 Can-Am Spyder F3 is still as gorgeous as ever – from the 'power-cruiser' aesthetic, down to the inline-triple Rotax 1330 ACE engine and the vehicle stability control.
The F3 models have also had 50% of the available color options updated, to allow for a bit more variety in the garage.
This base model includes multiple color choices (as long as your favorite color is black), along with the addition of Can-Am's Vehicle Stability System (VSS) and Eco Mode for optimal driving.
The Spyder F3 also has a very nice set of shocks (SACHS for both the front and the rear), as well as Can-Am's 'UFit System' (Move the footpegs and handlebar where you want, and everything locks nicely in place).
Complete the package with Front fenders with integrated LED lights, a 4.5″ (11.4 cm) wide digital gauge, and 6.5 gal (24.4 L) storage capacity, and we've practically got your next trip planned.
2022 Can-Am Spyder RT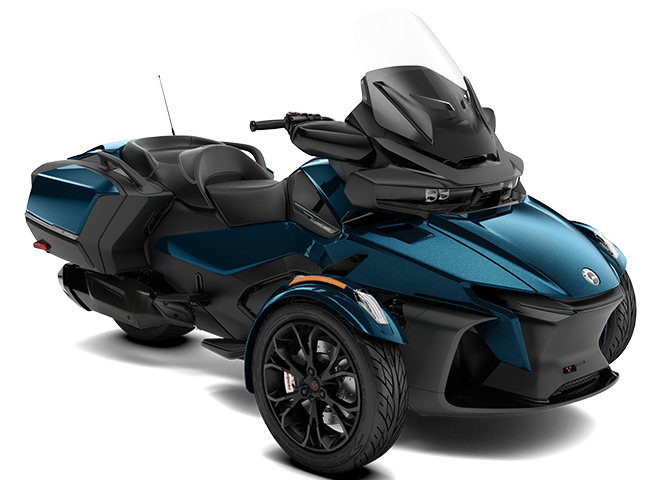 Can-Am's 2022 Spyder RT is the official beastie recommended by the company for long rides – and with good reason too. On top of the beautiful Rotax 1,330cc engine, 6-speed semi-automatic transmission, Can-Am has given the Spyder RT front storage, a six-speaker audio system, an adjustable windshield that reverts to your preferred position when on the road, and a 7" gauge with BRP Connectivity for drivers' devices, on top of cruise control, heated grips for the driver, and chonky floorboards to ensure that both driver and passenger feel comfy.
And just in case you were thinking to do a bit of shopping in town, Can-Am has given the Spyder RT the potential to extend the integrated storage at the back via LinQ compatibility. Nifty.
Harley-Davidson
2022 Livewire One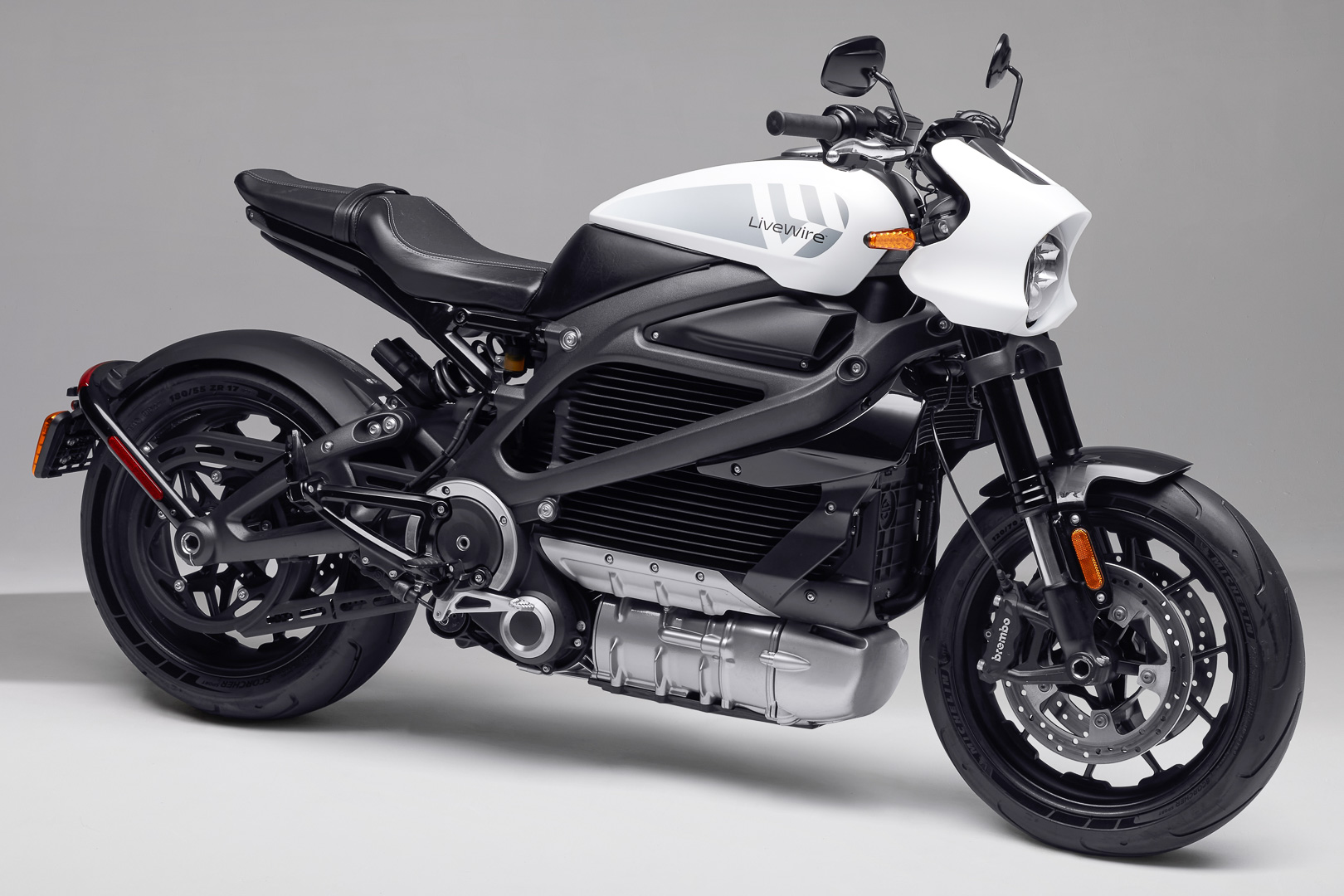 The 2022 Livewire One is Harley-Davidson's first fully electric motorcycle, originally released in 2020. With a range of between 100 to 150 miles on a charge, it easily manages in-city riding for commutes or simply a Sunday ride. With 105 equivalent HP and 86 lbs-ft of torque, the Livewire does have some serious get-up-and-go, and slots neatly into Harley's lineup as a sports cruiser.
Due to how the permanent magnet electric motor works, there is really only one gear. However, the bike does have an "automatic" transmission, allowing the rider to shift between neutral, drive, and reverse. To give it more of a feel of a normal bike, the motor will use any off-throttle time as regenerative, meaning it will use the spin of the motor to recharge the battery ever so slightly, giving a feeling of engine braking.
Honda
2022 Gold Wing DCT/Gold Wing Tour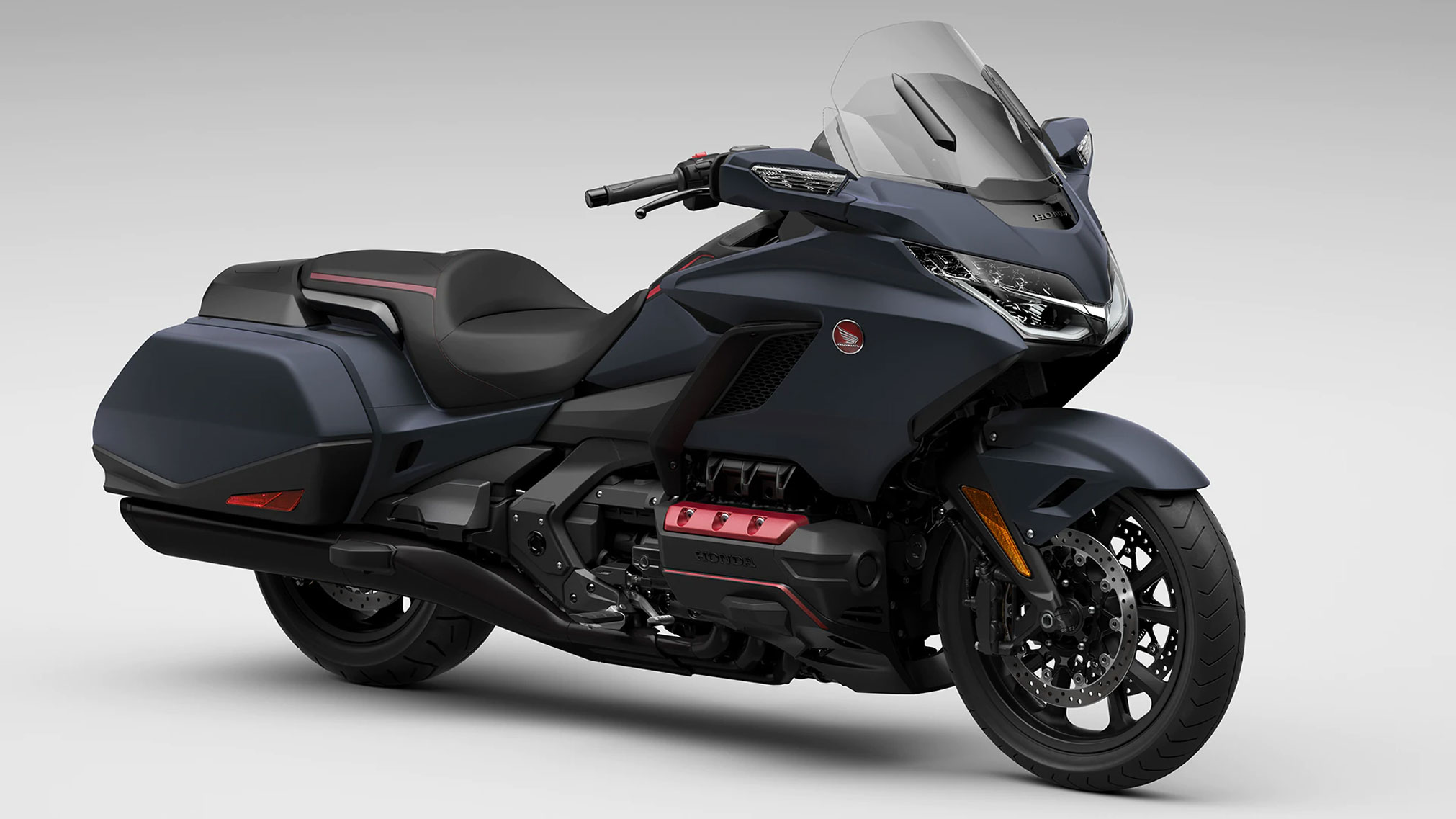 The 2022 Gold Wing DCT and Gold Wing Tour from Honda share the same base chassis, engine, and Dual Clutch Transmission (DCT). With a 1.8-liter engine producing nearly 125 HP, attached to the 7-speed DCT rider acceptance of the DCT transmission has been overwhelmingly positive. The silky smooth engagement and excellent behavior during slow-speed maneuvers make the entire package a win, keeping the full-dressed Honda out front in the luxury touring bike realm.
The 2022 Gold Wing comes with a navigation system, iOS, and Android Auto connectivity, stability control, and standard pannier lockers. The Gold Wing Tour upgrades upon that with a pillion backrest, electronically adjustable suspension, the addition of fog lights, improved rear suspension for pillion comfort, and a saddlebag USB port for powering pillion communications or electronics equipment.
2022 Africa Twin DCT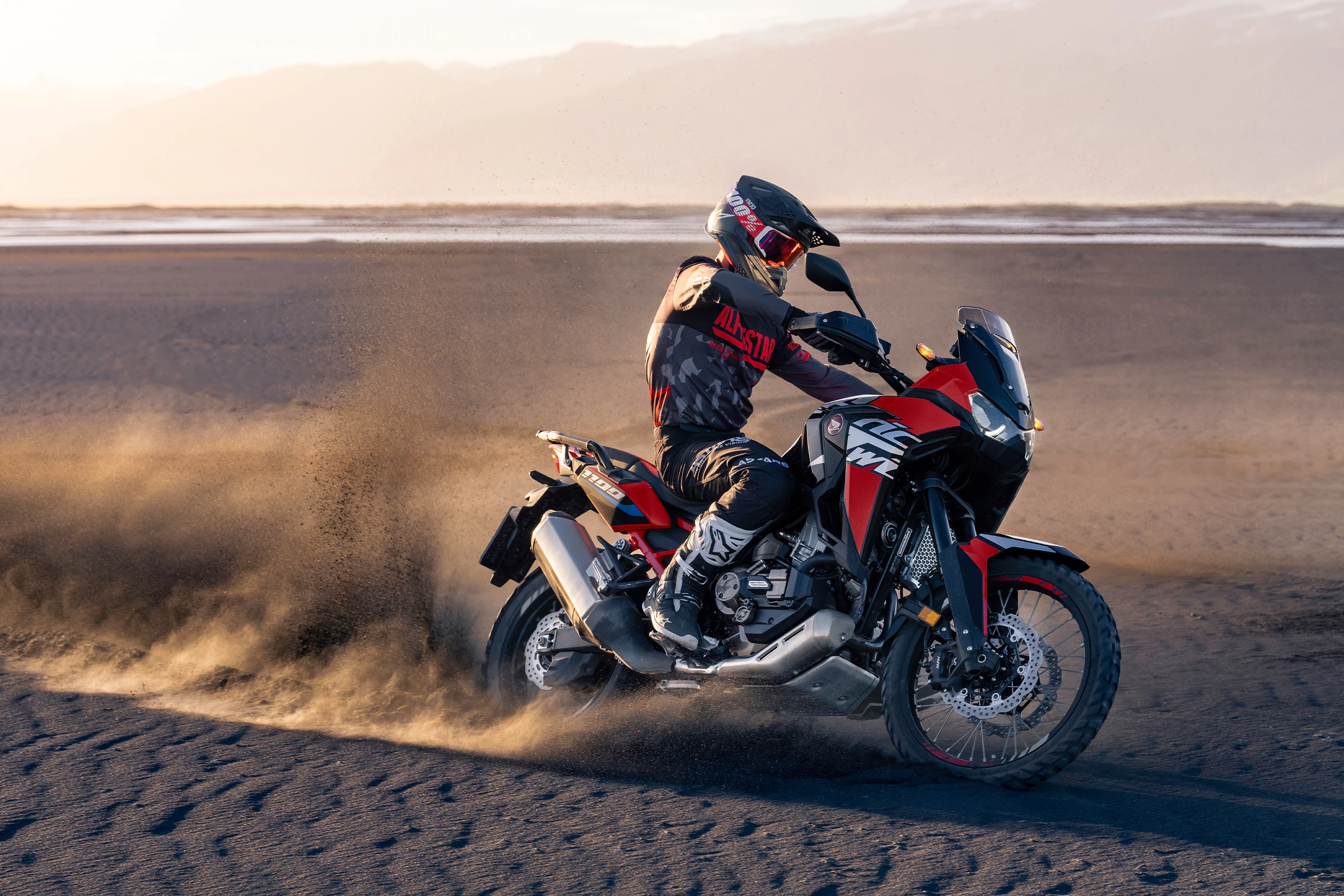 The 2022 Africa Twin DCT is Honda's big push to get more people both onto bikes, and also going adventuring with them. With a 1,084cc parallel-twin engine that gives it 101 HP and plenty of grunt, one can also optionally get a 6-speed DCT transmission option to handle the shifting while the rider focuses on navigating rocky or rough trails. The Africa Twin DCT also comes with suspension front and back that have been derived from Honda's many motorcycles that have run in the Dakar and Safari rallies, giving the bike proper pedigree for true offroading excitement.
2022 Honda Africa Twin Adventure Sports ES DCT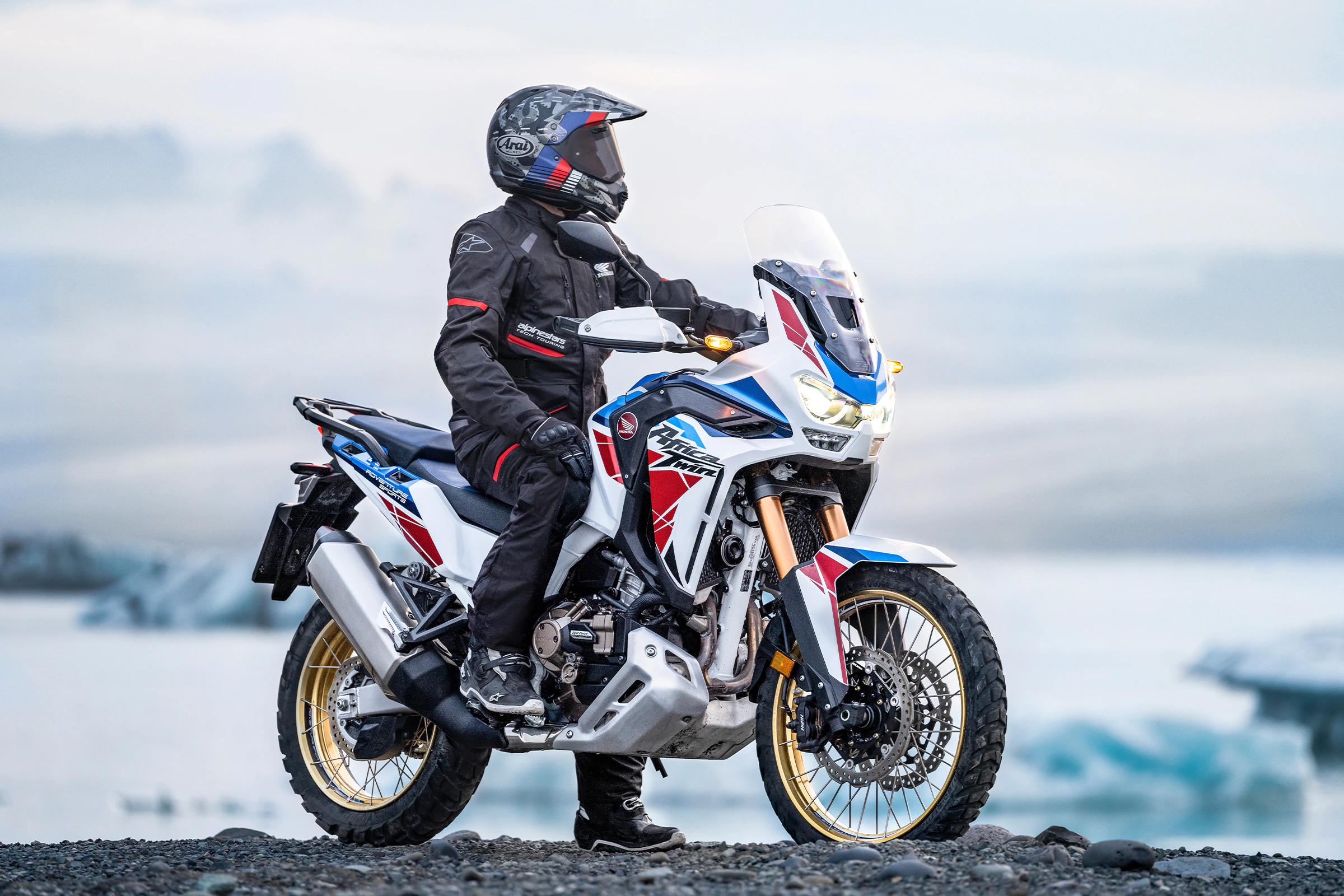 While the regular Africa Twin DCT is a superb offroading motorcycle, the Africa Twin Adventure Sports DCT quite literally shoves every bit of technology that Honda has into the bike. Over the base model, the Adventure Sports DCT gets stability control, cornering ABS, rear lift control, anti-wheelie detection, cruise control, Honda Traction Control (HTC), and a six-axis inertial measurement unit that works with the DCT to provide DCT Cornering Detection. This prevents the transmission from shifting if it detects enough lean and countersteering to indicate a turn, keeping the bike stable. To top off things, Honda also decided that the kitchen sink wasn't enough, so they added electronically controlled suspension as well, hence the new ES to the end of the model name this year.
Added on top of that are Apple CarPlay and Android Auto functionality, an improved TFT screen, and a higher windscreen, and you have a bike that is almost ready to roll up to the start of the Dakar rally without much extra work needed.
2022 Honda Rebel 1100 DCT ABS
Honda is clearly putting the DCT transmission to good use across the lineup. Thanks to the shared engine from the Africa Twin, giving the largest Rebel an automatic option was kind of a given. 2022 is the second year of production for the Rebel 1100, and for riders looking for a powerful low-slung cruiser, it is an excellent choice. The option of the DCT transmission opens this style of machine up to those riders that struggle to pull and hold the heavy clutch of some cruisers, riders that want to fully focus on their surroundings, in fact, it is an excellent choice for a new rider. Many people have never tried a manual transmission car, and the lack of confidence surrounding manual shifting keeps some away from the joys of riding.
The Rebel 1100 has four riding modes (three preset modes, one user mode) with three power levels, three traction control levels, plus cornering ABS. Basically, this allows a  rider to twist and go with a lot of control. Now you have a bike to grow with, that will keep you grinning for years.
2022 Honda NC750X DCT ABS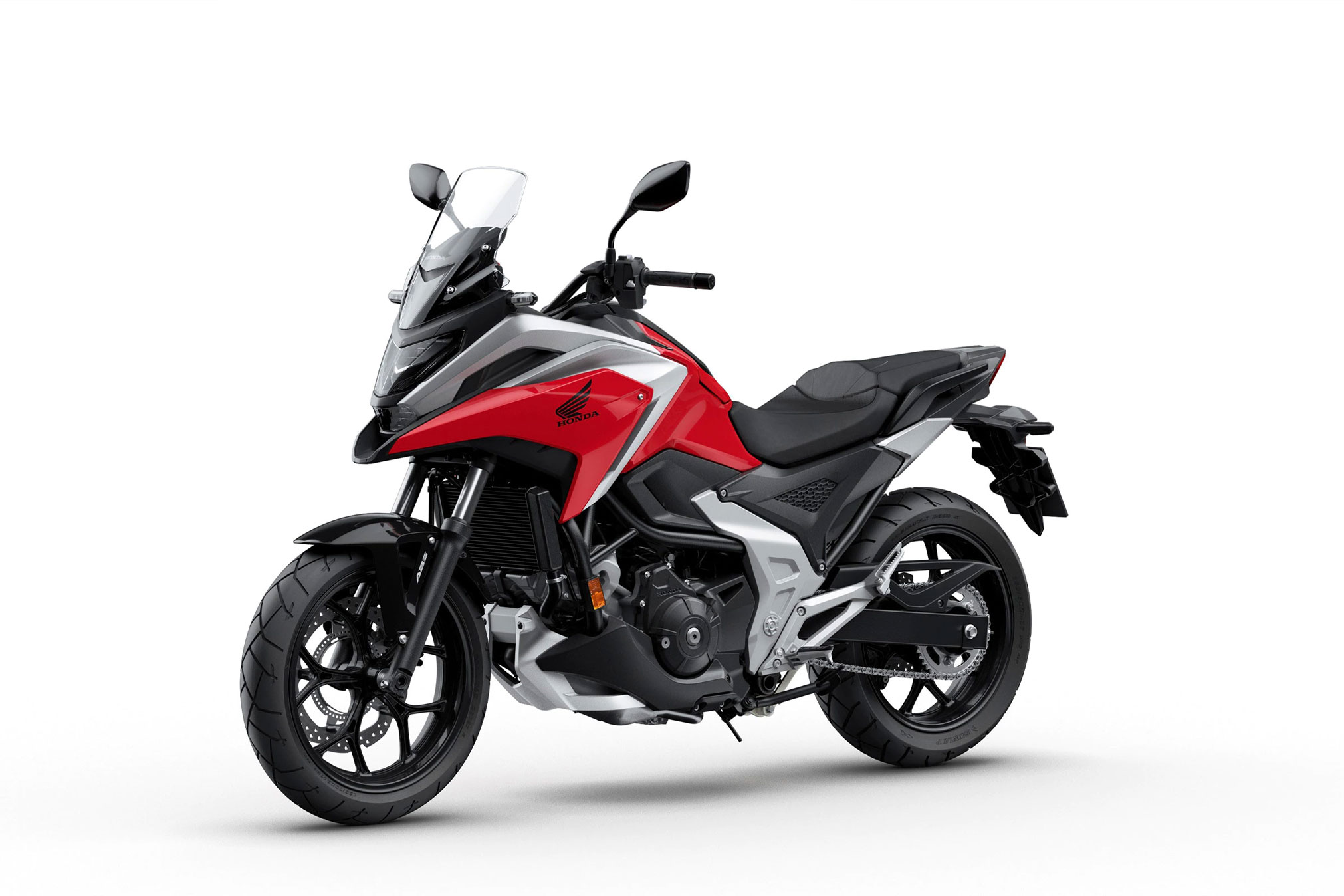 The 2022 NC750X is a particularly interesting bike for Honda. It is half a daily commuter, half an adventure bike. This is a motorcycle that can effortlessly move from one application to the other, and remain stress-free while doing so.
With a reliable 745cc parallel-twin engine, the NC750X puts out just over 51 HP, but makes up for it with plenty of low-end grunt to get the bike moving. As well, with the adventure application in mind, that low-end torque is perfect for getting over small obstacles without sending you plummeting from the seat. Add on the optional DCT, and the bike also gains ABS. With a gearbox that you can either shift with your thumb or let the control computer take care of, your ride can be even more stress-free and more about enjoying the road.
2022 Honda Super Cub C125 ABS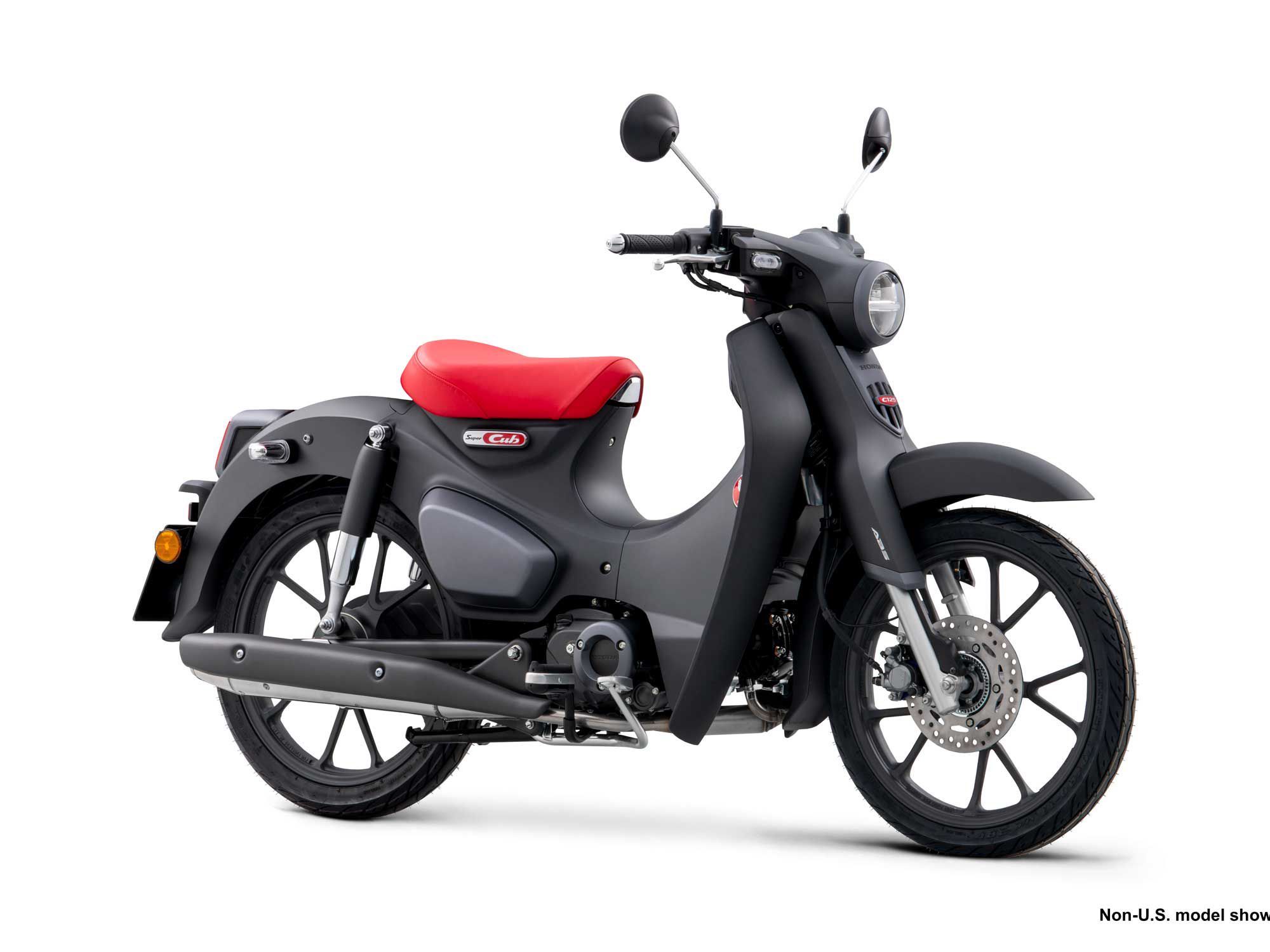 The 2022 Honda Super Cub C125 ABS is a bit of a strange mix of being an automatic transmission bike, while technically not being one. This is because of the use of a centrifugal force clutch, while the rider still needs to request gears up and down with their left foot. The catch is that the clutch needs to be spinning fast enough that if the gear selector moves and requests a gear, the clutch will momentarily disengage to allow the next gear to slot in. This then slows the clutch's spin, bringing it back into contact.
Being a semi-automatic transmission, it technically does qualify for this list. The biggest part of the judgment call regarding this was the question: "Does it have a clutch lever?" The Super Cub C125 ABS does not, and therefore qualifies.
2022 Honda Navi
I will simply start by saying if your first reaction to the Navi is "who the hack would ride that?" The Navi is not for you cause clearly, you don't like to have fun.
This 109cc bike, and yes it is a proper motorcycle, will carry normal-sized adults practically anywhere with giant smiles on their faces.
No, it doesn't have a lot of power, but it has enough, and the little Navi still requires you to learn all the normal motorcycling skills to really enjoy it fully. Not just a fantastic learning platform, but many experienced riders love these Navi's because they are cheap fun. Twist and go and trust the V-Matic automatic transmission to keep you in the powerband.
Zero
By default, all of Zero Motorcycle's model lineup use direct-drive, air-cooled, high efficiency, radial flux, interior permanent magnet, brushless motor, meaning that there are technically are no gears. Zero describes the motor to rear wheel connection as a clutchless direct drive system, which due to the "twist and go" nature we at wBW feel is effectively an automatic.
2022 Zero S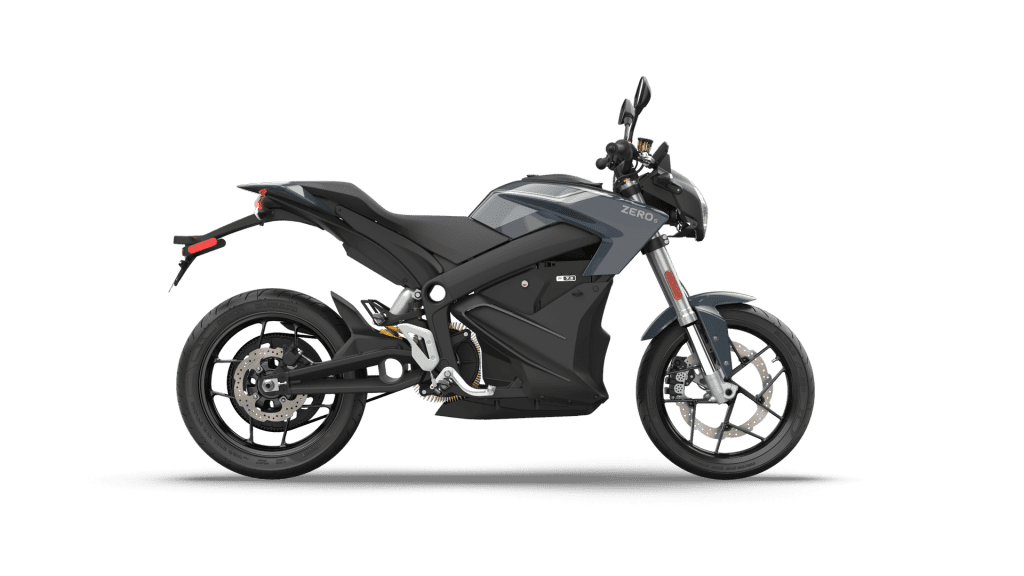 Within Zero's street lineup, the S is the base model for the street. Designed almost exclusively for urban use, the bike puts out an equivalent of 46 HP and a chunky 78 lb-ft of torque, due to the instant and linear torque that electric motors provide. Limited by the maximum RPM that the brushless motor can spin to, the S tops out just under 100 MPH. Using regenerative braking and other energy-saving features, the S can ride up to 89 miles in the city and 54 miles at highway/freeway speeds, for a combined effective range of 68 miles.
2022 Zero SR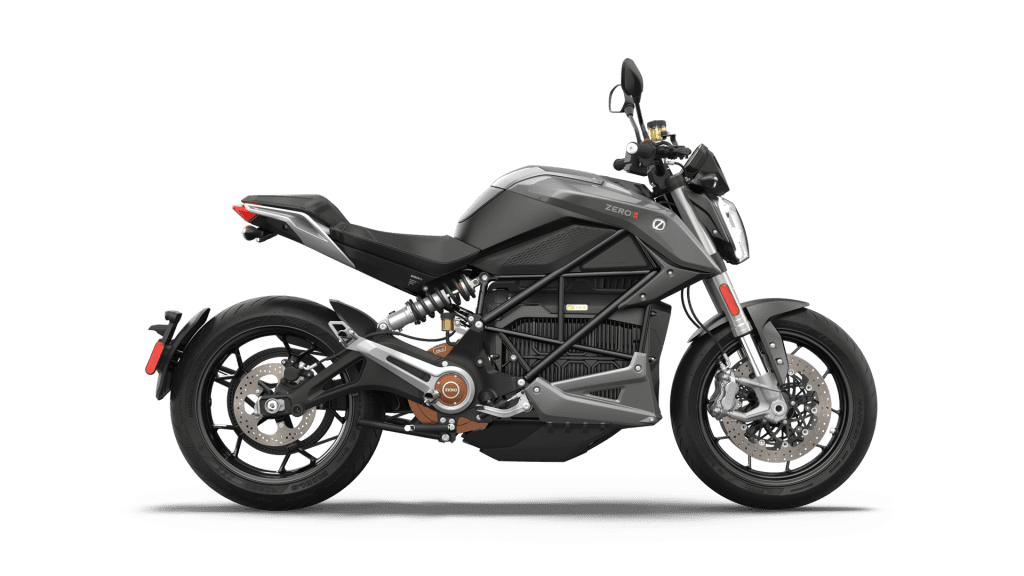 The 2022 SR is the middleweight of Zero's street lineup. While the S is meant to be an urban sprinter, the SR is oriented much more towards endurance, namely with a much larger battery pack, a more robust motor, and the numbers that go with it. Those numbers are 70 HP, 122 lb-ft of torque, and a top speed of 104 MPH. Due to having the larger battery pack, it can also ride farther, with a rating of 156 miles in the city and 95 miles on the highway, for a combined effective range of 118 miles.
2022 Zero SR/S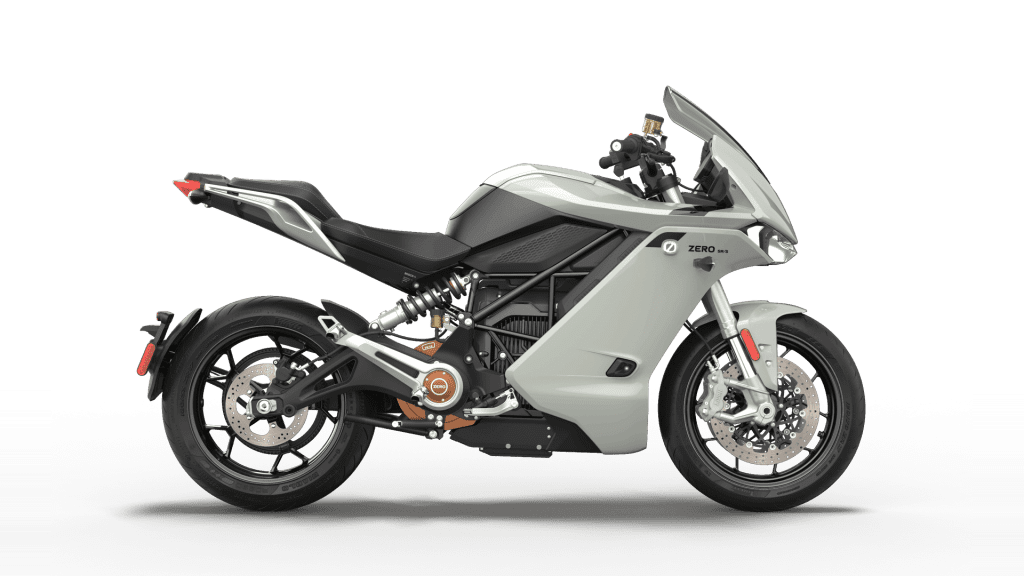 The 2022 SR/S is Zero's answer to those wanting an electric sportbike. Sharing the same platform as the SR/F model, this fully-faired electric bike puts out some serious performance, to the tune of 110 HP, 140 lb-ft of torque, and a 124 MPH top speed. Also, as one of Zero's flagship models, the bike comes with a Level 2 EV (240 Volt) charging compatible port as standard. There are also range extenders that can be optioned in via the Cypher Upgrade system that Zero provides, however at base spec levels, the bike will travel 156 miles in the city and 95 on the highway, for a combined effective range of 118 miles.
2022 Zero SR/F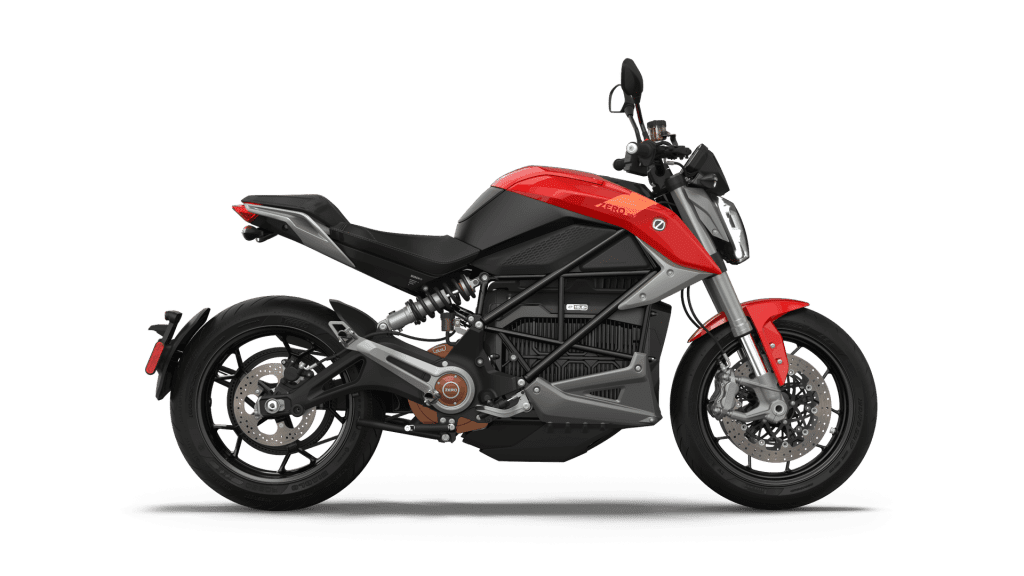 The 2022 Zero SR/F shares its underpinnings with the SR/S, but applies a much more aggressive streetfighter aesthetic to the bike. It produces 110 HP, 140 lb-ft of torque, and has a top speed of 124 MPH. Due to being less aerodynamic compared to the SR/S, while the ranges are stated as 156 city, 95 highway, and 118 combined, you can expect a loss of about 10% of that range from the drag of the air on your body and the bike. Still, for an electric motorcycle, that is more than enough for a day of commuting or a quick canyon carving blast.
2022 Zero FX
The 2022 Zero FX is a continuation of the model that put Zero on the map, as they were originally designing and building electric off-road and dirt-oriented motorcycles. The FX is no slouch either, being a proper dual-sport, capable of riding to the trail, conquering the trail, and riding back dirty and ready for a wash. The motor gives the bike 70 HP and 116 lb-ft of torque, with two options of battery packs to go with it. There is the 3.6 kWh spec which gives you a much shorter range but also cuts the total weight of the bike to a paltry 247 lbs, and there is the 7.2 kWh spec which is much more oriented towards true dual-sport use. Effective ranges for both are (3.6/7.2): 46/91 city, 28/56 highway, and 34/69 combined.
2022 Zero FXS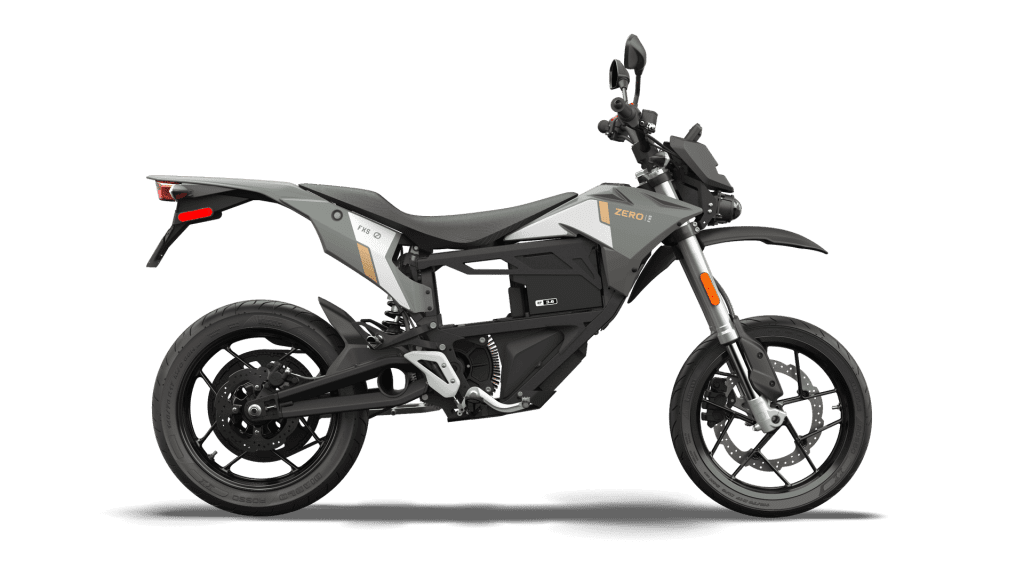 The 2022 Zero FXS is definitely a niche product, but a fun one at that. The SuperMoto version of the FX only comes in the 3.6 kWh configuration for the lightest weight possible but retains the 70 HP and 116 lb-ft of torque. It is also sprung much more for street use, and with a little practice, you can definitely get the rear wheel sliding out. The ranges are 50 miles in the city and 30 miles on the highway, for a combined 37 miles, but be realistic… ranges don't mean much for a supermoto!
2022 Zero DS
The 2022 Zero DS is the counterpoint to its FX model cousin. While the FX is all about being off the road more than on it, the DS (literally: Dual Sport) is much more about road manners and being sensible as a commuter and/or urban explorer. 46 HP and 78 lb-ft of torque are still plenty to get you where you need to go, and with far more street-oriented suspension, it'll be a comfortable ride too! With the only spec battery being 7.2 kWh, the DS can go 82 miles in the city, 49 miles on the highway, and has a combined effective range of 61 miles.
2022 Zero DSR
The 2022 Zero DSR is the closest thing, for this model year at least, that Zero has to an ADV motorcycle. While sharing the same frame as the DS, the DSR packs in the higher end 14.4 kWh battery from the S model line, and the motor from the FX, to give the bike a ton of grunt and a lot of range. 70 HP, 116 lb-ft of torque, and a quite balanced 419 lbs curb weight to boot. There is a "power tank" range extender option available that will keep you riding almost all day, but with the standard spec, the bike will travel 163 miles in the city and 98 miles on the highway, for a combined total of 122 miles on average.