For some riders, the thought of an automatic transmission is paramount to sacrilege. However, with electric bikes becoming more readily available, as well as some newer riders not being outright familiar or comfortable with manual shifting, automatic transmission options are becoming more and more popular on some types of motorcycles.
For example, some commuter style motorcycles are leaning towards automatic transmissions due to the very nature of city traffic being very stop/start. Interestingly, the area that has seen the most influence of having an automatic transmission is the sector that is furthest from the city, namely that of adventure motorcycles.
The idea of having an automatic (or, more properly, a semi-automatic dual-clutch transmission) on an adventure bike is mostly for comfort on long-distance adventure rides. Crossing a rocky path in California with having to shift multiple times and balancing the clutch on some obstacles can be challenging for newer riders or even experienced ones that may have or had some injury that makes shifting difficult. In this case, having the automatic transmission take care of it allows these riders to enjoy their day out without having to worry.
Aprilia
Aprilia does not make any automatic motorcycles for 2020. They do, however, manufacture scooters such as the Aprilia SR 50 that are fully automatic.
BMW
BMW does not make any automatic motorcycles for 2020. However, their C 650 GT maxi-scooter could almost qualify as a motorcycle due to its power and touring style seat position. The only thing disqualifying it is the step through front section that designates it as a scooter.
Ducati
Ducati does not make any automatic motorcycles for the 2020 model year.
Harley-Davidson
2020 Harley-Davidson Livewire
The 2020 Livewire is Harley-Davidson's first fully-electric motorcycle. With a range of between 100 to 150 miles on a charge, it easily manages in-city riding for commutes or simply a Sunday ride. With 105 equivalent HP and 86 lbs-ft of torque, the Livewire does have some serious get-up-and-go, and slots neatly into Harley's lineup as a sports cruiser.
Due to how the permanent magnet electric motor works, there is really only one gear. However, the bike does have an "automatic" transmission, allowing the rider to shift between neutral, drive, and reverse. To give it more of a feel of a normal bike, the motor will use any off-throttle time as regenerative, meaning it will use the spin of the motor to recharge the battery ever so slightly, giving a feeling of engine braking.
Honda
2020 Gold Wing/Gold Wing Tour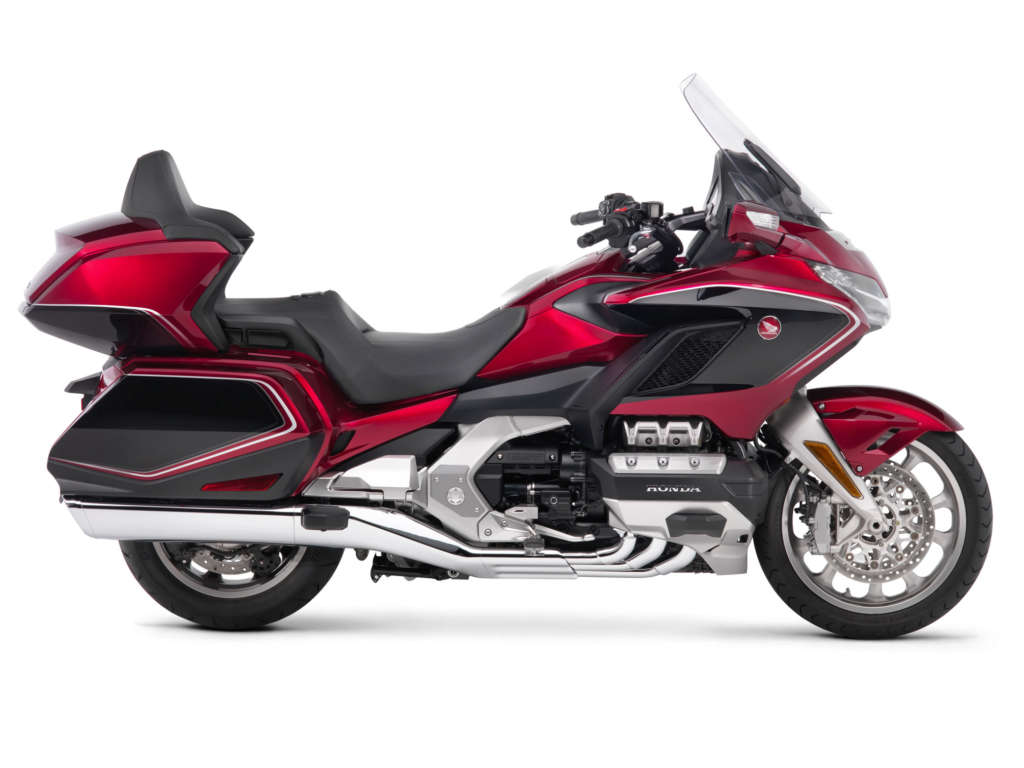 The 2020 Gold Wing and Gold Wing Tour from Honda share the same base chassis, engine, and Dual Clutch Transmission (DCT). With a 1.8-liter engine producing nearly 100 HP, attached to the 7-speed DCT on both bikes, the only real difference is in the equipment that can be had on either model.
The 2020 Gold Wing comes with a navigation system, iOS, and Android Auto connectivity, stability control, and standard pannier lockers. The Gold Wing Tour upgrades upon that with a pillion backrest, electronically adjustable suspension, the addition of fog lights, improved rear suspension for pillion comfort, and a saddlebag USB port for powering pillion communications or electronics equipment.
2020 Africa Twin DCT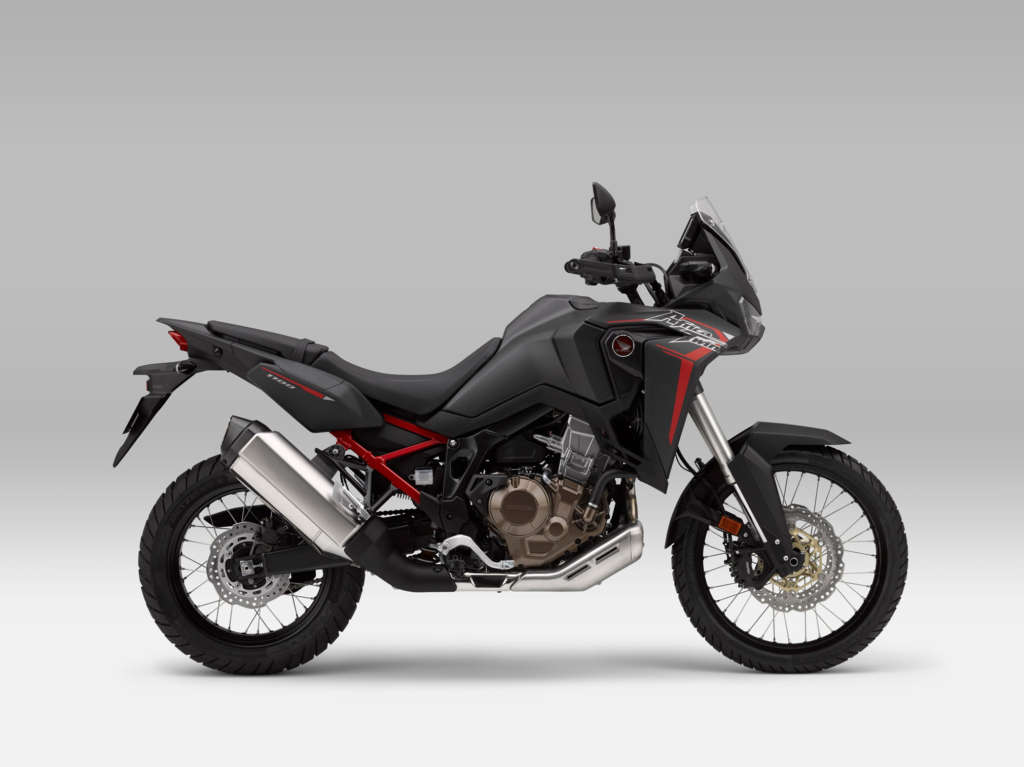 The 2020 Africa Twin DCT is Honda's big push to get more people both onto bikes, and also going adventuring with them. With a 1,084cc parallel-twin engine that gives it 101 HP and plenty of grunt, one can also optionally get a 6-speed DCT transmission option to handle the shifting while the rider focuses on navigating rocky or rough trails. The Africa Twin DCT also comes with suspension front and back that have been derived from Honda's many motorcycles that have run in the Dakar and Safari rallies, giving the bike proper pedigree for true offroading excitement.
2020 Africa Twin Adventure Sports DCT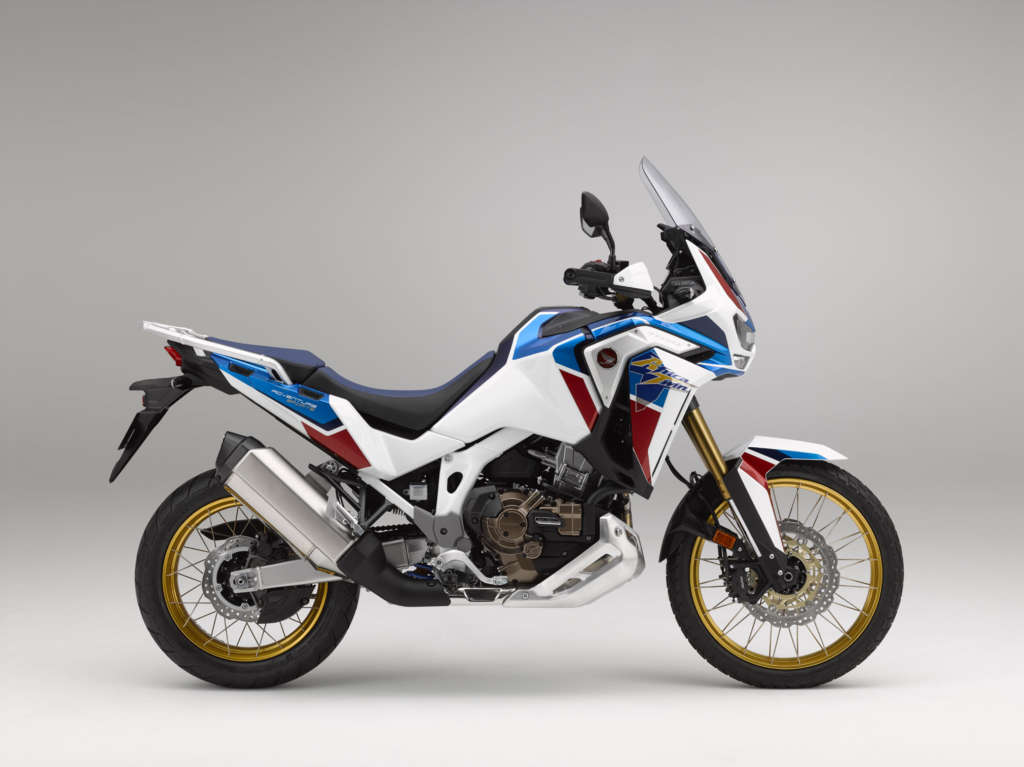 While the regular Africa Twin DCT is a superb offroading motorcycle, the Africa Twin Adventure Sports DCT quite literally shoves every bit of technology that Honda has into the bike. Over the base model, the Adventure Sports DCT gets stability control, cornering ABS, rear lift control, anti-wheelie detection, cruise control, Honda Traction Control (HTC), and a six-axis inertial measurement unit that works with the DCT to provide DCT Cornering Detection. This prevents the transmission from shifting if it detects enough lean and countersteering to indicate a turn, keeping the bike stable.
Added on top of that are Apple CarPlay and Android Auto functionality, an improved TFT screen, and a higher windscreen, and you have a bike that is almost ready to roll up to the start of the Dakar rally without much extra work needed.
2020 NC750X DCT ABS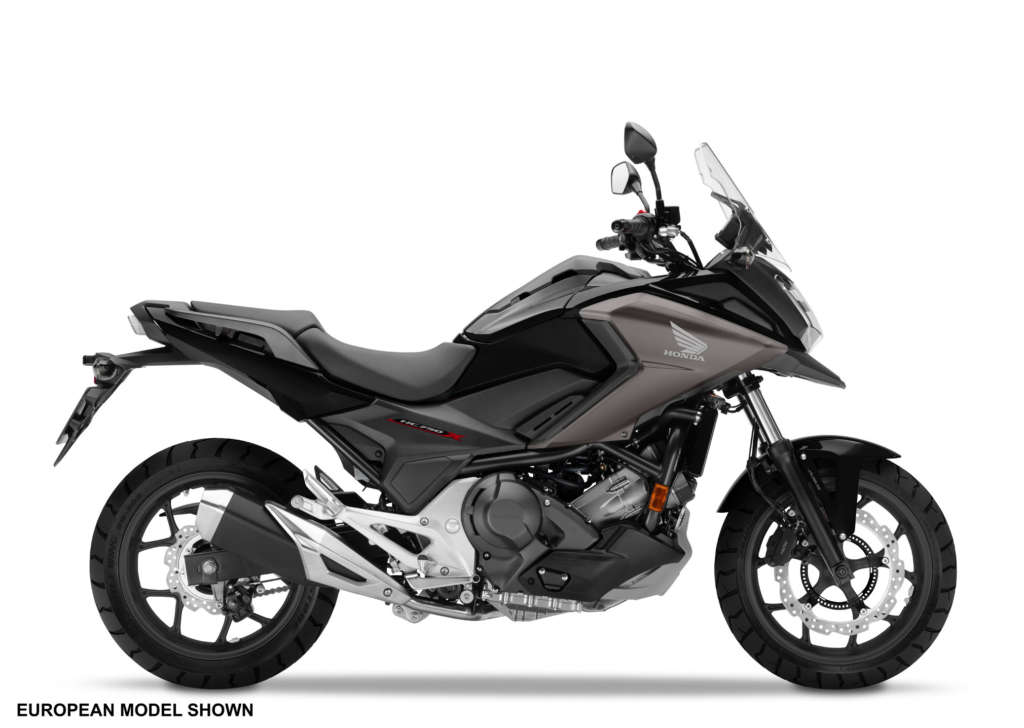 The 2020 NC750X is a particularly interesting bike for Honda. It is half a daily commuter, half an adventure bike. This is a motorcycle that can effortlessly move from one application to the other, and remain stress-free while doing so.
With a reliable 745cc parallel-twin engine, the NC750X puts out just over 51 HP, but makes up for it with plenty of low-end grunt to get the bike moving. As well, with the adventure application in mind, that low-end torque is perfect for getting over small obstacles without sending you plummeting from the seat. Add on the optional DCT, and the bike also gains ABS. With a gearbox that you can either shift with your thumb or let the control computer take care of, your ride can be even more stress-free and more about enjoying the road.
Indian
Indian does not make any automatic motorcycles for the 2020 model year.
Kawasaki
Kawasaki does not make any automatic motorcycles for the 2020 model year. There are rumors abound that there will be an electric version of the Ninja H2, and the Kawasaki Endeavor electric bike is slated to have a DCT when/if the bike makes it to market.
KTM
KTM does not make any automatic motorcycles for the 2020 model year that are not strictly off-road bikes, including their SX-E electric off-road bike.
Royal Enfield
Royal Enfield does not make any automatic motorcycles for the 2020 model year
Suzuki
Suzuki does not make any automatic motorcycles for the 2020 model year. However, patents have been filed for a new style of Dual Clutch Transmission (DCT) for the higher end of the model range. These transmissions may go on such bikes as the Hayabusa or the GSX-R1000.
Yamaha

2020 Yamaha FJR1300AS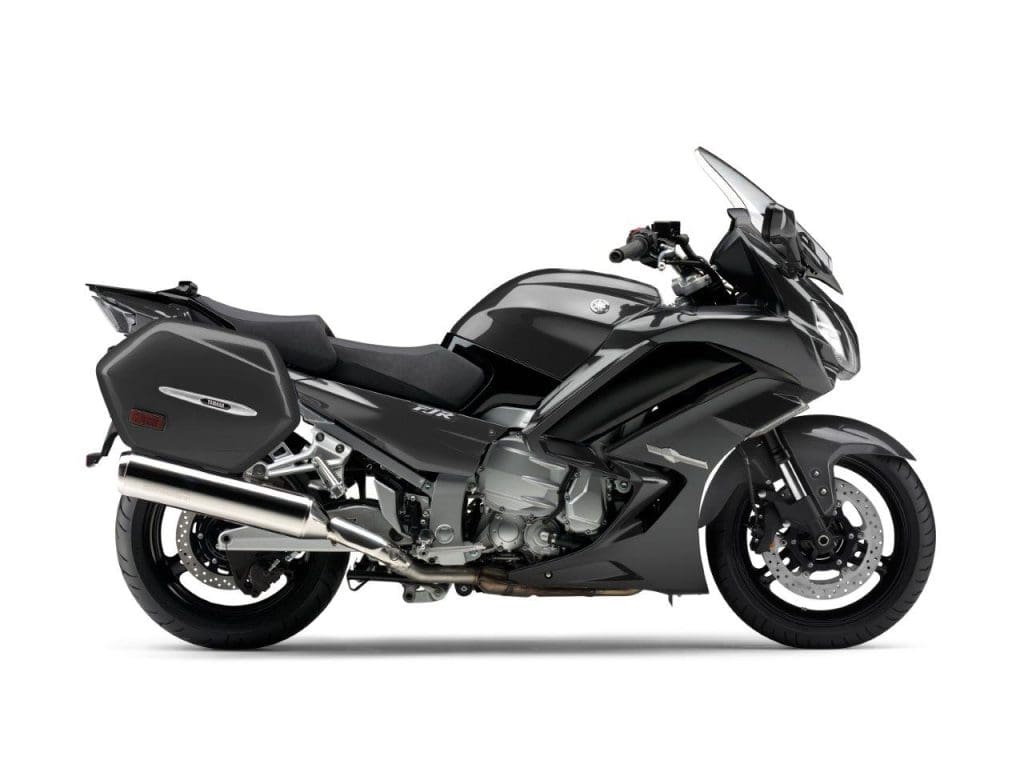 The Yamaha FJR1300AS is only available in Japan for 2020 and is set to be fully discontinued at the end of the year. It shares the same engine as all the other FJR1300 models, a 1,280cc inline-four that puts out 142 BHP and 100 lbs-ft of crank torque.
What differentiates the AS model from all others, however, is the removal of a manual clutch. Instead, in what Yamaha has called YCC-S, the rider requests a gear with either their left foot or left thumb, and the motorcycle's computer takes over from there, performing the shift as fast, if not faster, than a rider could do manually. It is the equivalent of a semi-automatic Dual Clutch Transmission that is found in many modern-day sports cars and supercars.