Exploring Dual-Purpose Adventures With The 2023 Zero FX
Contents
Get ready for an electrifying experience with Zero Motorcycles' 2023 FX! This light weight and cutting-edge electric motorcycle from Zero Motorcycles blends power, versatility, and eco-consciousness. Whether you're a seasoned rider or a motorcycle enthusiast looking for a thrilling ride, the Zero FX has got you covered.
The FX shares the 46 horsepower Z-Force 75-5 motor with other 2023 Zero models but packages it in a lightweight and versatile form. With a top speed of up to 85 mph and a torque output of a whopping 78 ft-lb, this bike offers an exhilarating ride like no other. The instant torque delivery ensures lightning-fast acceleration, allowing you to leave other bikes in the dust. Plus, the modular battery system gives you the freedom to choose between two options: the Z-Force Power Tank for extended range or the Z-Force Power Pack for reduced weight.
The Zero FX boasts a lightweight and nimble design that enhances maneuverability and responsiveness on any terrain. Weighing in at just 289 pounds, this electric marvel is easy to handle and provides exceptional balance. Whether you're navigating through city streets or taking on off-road trails, the Zero FX's compact frame and low center of gravity give you full control, ensuring an exhilarating and confidence-inspiring ride.
With its dual-purpose capabilities, the 2023 Zero FX is ready to take on any adventure you throw its way. Equipped with durable off-road suspension and knobby tires, this bike can conquer challenging terrains with ease. The rugged construction and robust powertrain make it the perfect companion for thrilling off-road explorations. Note that in the FX form, the seat height is a quite tall 34.7 inches so definitely something to prepare for when shopping models.
Say goodbye to range anxiety with the Zero FX's Z-Force lithium-ion battery pack that offers a range of up to 100 miles on a single charge. Whether you're commuting to work, embarking on a weekend adventure, or simply enjoying a leisurely ride, the Zero FX ensures you can go the distance. The onboard charger makes it convenient to charge your bike wherever there's a standard electrical outlet.
The Zero FX showcases this American brand's modern technology with its innovative connectivity features. The motorcycle's dedicated app provides real-time information about battery status, charge time, and energy consumption. You can also customize your riding experience by adjusting parameters such as torque, top speed, and regenerative braking.
The 2023 Zero FX starts at $11,995 USD/$15,445 CAD
On this page: we've curated specs, features, news, photos/videos, etc. so you can read up on the new 2023 Zero FX in one place.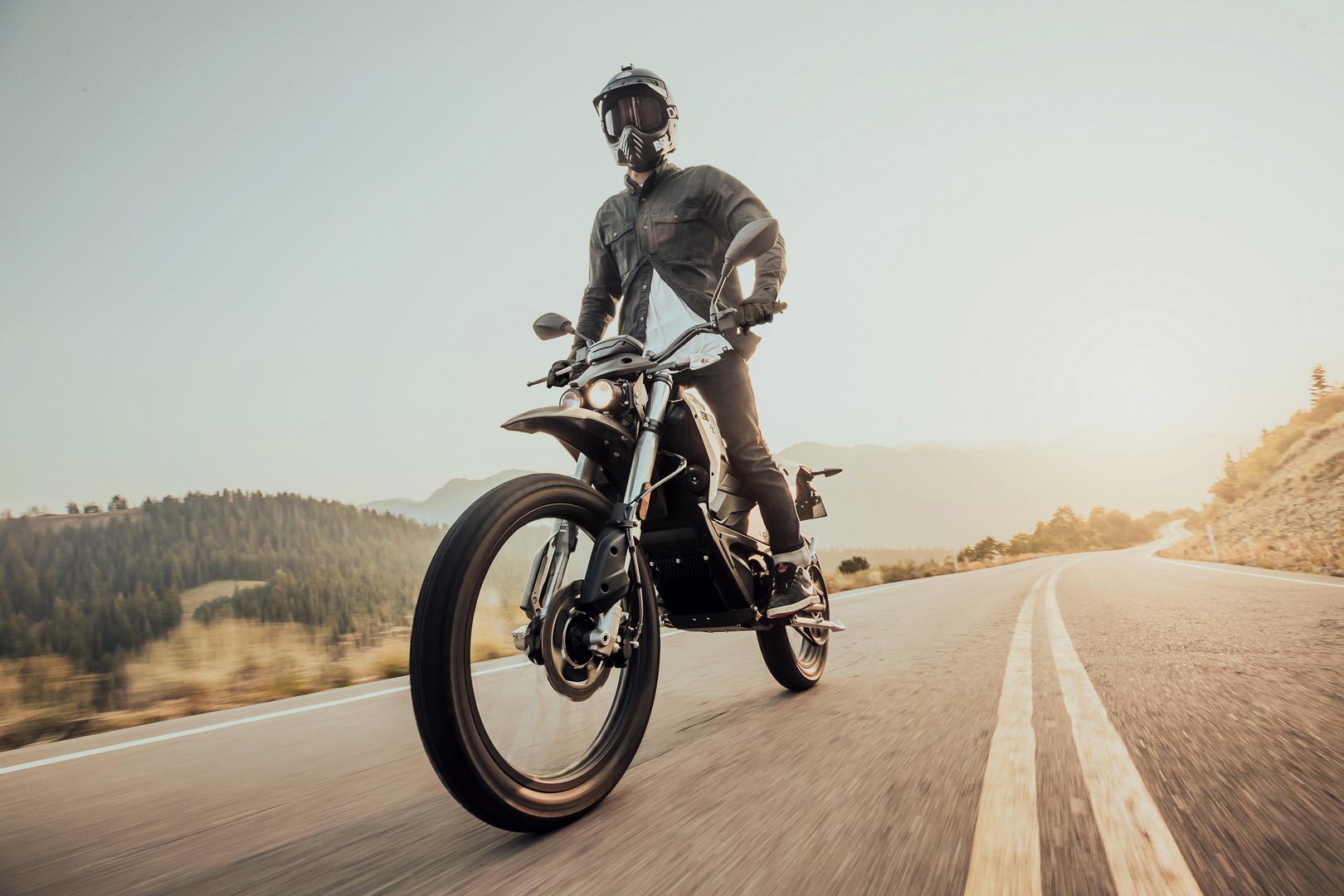 ---
Motorcycle Overview
General Info
Price: $11,995 USD/$15,445 CAD
Key Features:

Light weight at 289 lbs
Dual Purpose setup
650 watt onboard charger plugs into any household outlet
Full color display and smart connectivity
Main Specs
Engine: Z-Force® 75-5 air-cooled, permanent magnet, brushless motor
Power: 46 horsepower
Torque: 78 ft-lbs
Weight: 289 lbs (131 kgs)
Seat Height: 34.7 inches (881 mm)
Competitors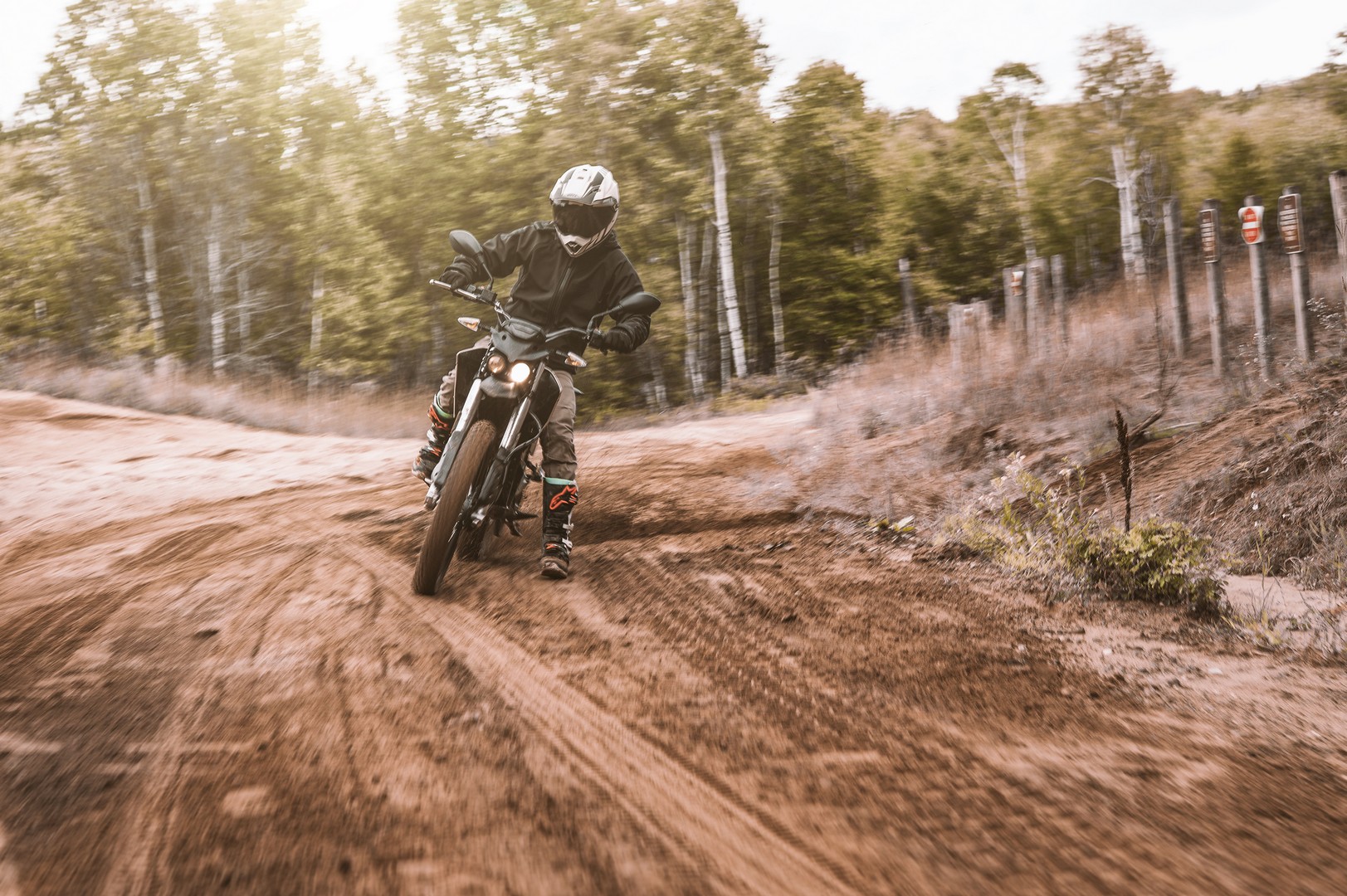 ---
2023 Zero FX Specifications
| | |
| --- | --- |
| Motor | |
| Peak torque | |
| Peak power | 46 hp (34 kW) @ 4,300 rpm |
| Top speed (max) | |
| Type | Z-Force® 75-5 passively air-cooled, high efficiency, radial flux, interior permanent magnet, brushless motor |
| Controller | High efficiency, 550 amp, 3-phase brushless controller with regenerative deceleration |
| Lubrication | |
| Drivetrain | |
| Transmission | Clutchless direct drive |
| Clutch | |
| Final Drive | 90T / 18T, Poly Chain® HTD® Carbon™ belt |
| Chassis | |
| Suspension Front | Showa 41 mm inverted cartridge forks, with adjustable spring preload, compression and rebound damping |
| Suspension Rear | Showa 40 mm piston, piggy-back reservoir shock with adjustable spring preload, compression and rebound damping |
| Brakes Front | Bosch Gen 9 ABS, J-Juan dual piston floating caliper, 240 x 4.5 mm disc |
| Brakes Rear | Bosch Gen 9 ABS, J-Juan single piston floating caliper, 240 x 4.5 mm disc |
| Tires Front | Pirelli Scorpion MT 90 A/T 90/90-21 |
| Tires Rear | Pirelli Scorpion MT 90 A/T 120/80-18 |
| Fuel Tank Capacity | N/A |
| Color | |
| Power system | |
| Power pack | Z-Force® Li-Ion intelligent modular |
| Charger type | 650 W, integrated |
| Charge time (standard) | 9.7 hours (100% charged) / 9.2 hours (95% charged) |
| Dimensions | |
| Wheelbase | 56.6 in (1,438 mm) |
| Overall Width | |
| Trail | 4.1 in (104 mm) |
| Rake | 25.4° |
| Seat Height | 34.7 in (881 mm) |
| Curb Weight | 289 lb (131 kg) |
| Warranty | |
| Warranty | 2 years |
| Power pack warranty | 5 years/unlimited miles |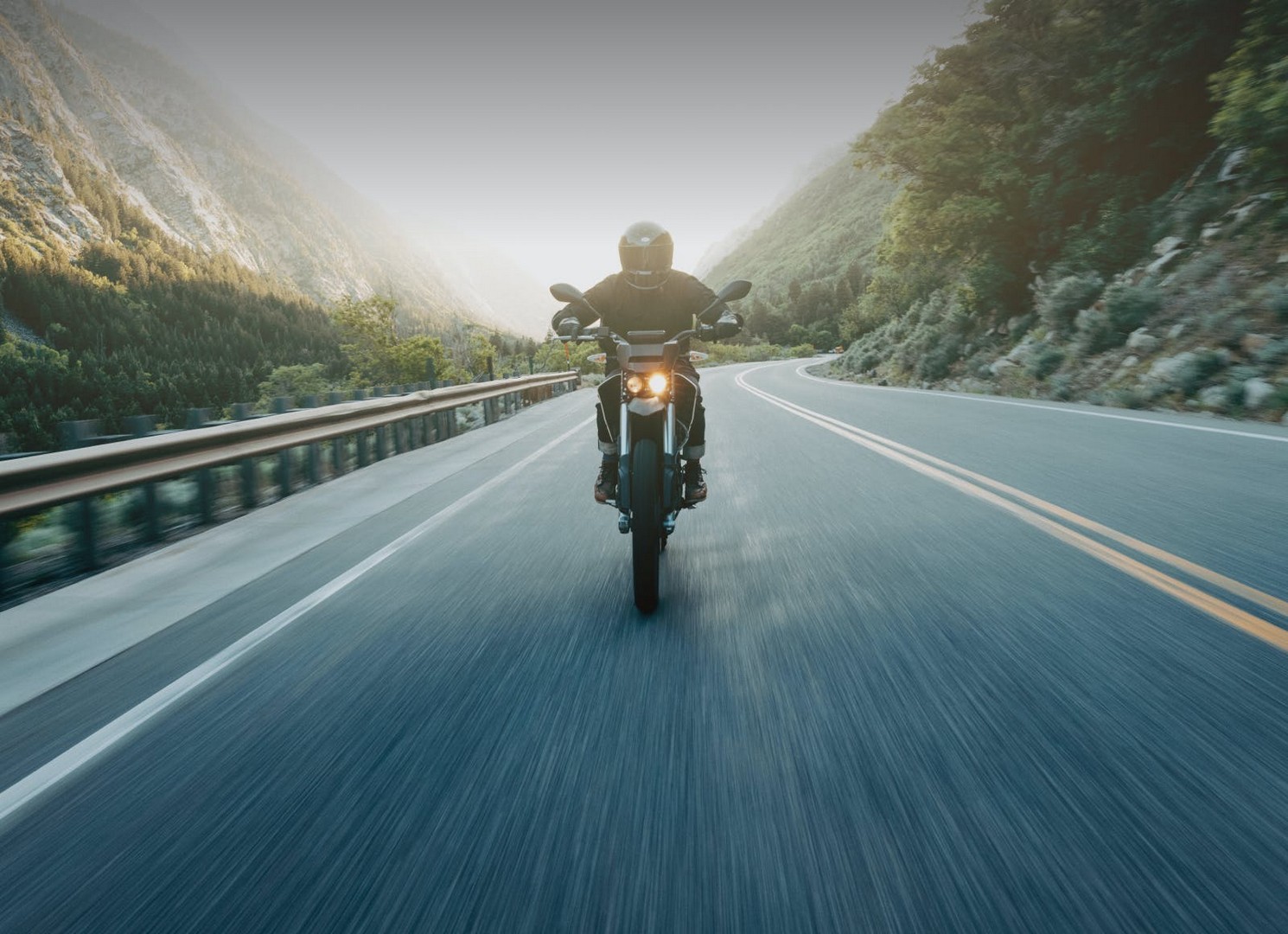 ---
2023 Zero FX Features
TUNED IN TO YOUR RIDE
Crossing from smooth asphalt to loose gravel fire roads? All good. Change performance profiles at the press of a button to master any terrain. The Zero FX is pre-programmed with Eco or Sport modes and performance can be fully customized using the Zero Motorcycles app where you can also see detailed ride stats.

INSTANT "FULL TANK"
There's no faster way to "charge" than throwing in a fresh battery. The Zero FX's optional hot-swappable batteries allow you to go from empty to full in seconds. Easily recharge drained modules using off-board charging accessories for a never-ending ride.
CHARGE. SIMPLY.
Wake up, ready to ride, with a "full tank" every day. No expensive charge station required. A simple 110 V household outlet satisfies all the needs of the Zero FX's 650-watt onboard charger. Every outlet is now a "fueling" station.
Crave faster refills? Pick up an accessory Quick Charger to cut charge times by over 60%.
LOW MAINTENANCE RIDE
Built for riding adventures and carefree living. Forget about messy oil changes, dust-clogged filters, fouled spark plugs, time-wasting tune-ups and greasy chain maintenance. The Zero FX's motor is sealed. It has a single moving part that efficiently relays your throttle hand's desires to your rear wheel via super-efficient carbon fiber belt-drive system. Ride more, easier.
The Zero FX's advanced battery features life-of-motorcycle cell technology that's covered by a five-year, unlimited mileage warranty.
MOTOR
The Zero FX powerplant produces up to 106 Nm of torque. The air-cooled Interior Permanent Magnet (IPM) motor delivers impressive performance and fierce acceleration, which works in conjunction with regenerative braking to channel energy back into the battery.
No heavy, complicated or expensive liquid cooling. No routine maintenance. No fuss. This is the industry's most efficient, powerful and compact motor.
FACE
The Zero FX's distinctive face features twin projector beam headlamps and an integrated fly screen, leading the way with a visual style matched to the bike's sharp attitude.

DASH
Minimalist. Full-color and bonded 5" TFT dash. The Zero FX dash projects the specs you need: speed, state of charge, power output, selected riding profile, projected recharge time. Sync with your smartphone to turn it into a secondary customizable dash or view detailed ride stats.

SUSPENSION
Custom-tuned by Showa for Zero, the Zero FX's suspension is rugged enough to handle jagged ruts and rock-strewn trails, while offering 218 mm of front travel and 227 mm at the rear.

WHEELS AND TIRES
A large 21-inch front wheel ensures the Zero FX hammers through the gnarly bits. Wrapped in high-performance Pirelli Scorpion MT-90 rubber, the Zero FX adeptly traverses dirt, rocks, or asphalt.

BRAKES
The Bosch anti-lock brake system (ABS) delivers confident braking. Tested for just about any situation you can imagine, the system optimizes deceleration under hard braking. The brakes are equipped with adjustable levers for improved ergonomics. ABS can be switched on or off by the rider.

DIRECT DRIVE
Strip away clutches, gears, shifting, chains and all their weighty complexities. Seamlessly accelerate with pure efficiency as energy quietly transforms into propulsion. The Zero FX is direct drive. Its state-of-the-art motor connects directly to the rear wheel using a carbon fiber belt.

ONBOARD CHARGER
The Zero FX's discreetly accessible 650 W onboard charger can be plugged into any household outlet. Charge times can be slashed by using optional Quick Chargers.

FRAME
The Zero FX's robust aircraft-grade aluminum frame has been refined for over ten years. A descendant of Zero's early motocross-style bikes, the frame's optimized strength-to-weight ratio is the perfect delivery mechanism for the Z-Force® powertrain's adrenaline pumping a

---
2023 Zero FX Photos
---
2023 Zero FX Videos
2023 Zero FX Review by spicy110:
2023 Zero FX review by Mayhemjack:
---
Links