Patent drawings and an official plea seem to prove that the above leaked photo of the production version of the 2019 Indian FTR 1200 are real.
A week after we published the photo, images have appeared of the patent drawings which show the same reconfigured exhaust system.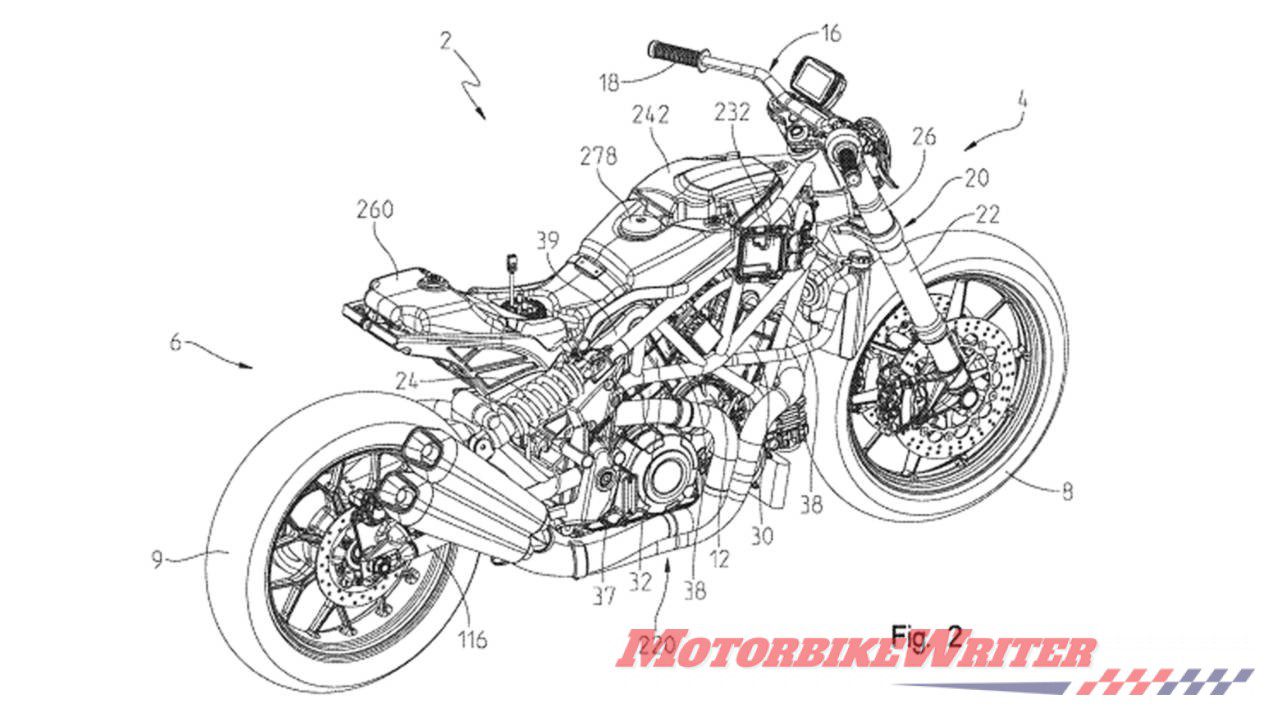 Is it real?
Another clue is the fact that Indian Motorcycle contacted us and pleaded with us to remove the photo.
"There are years of work that go into these bikes by a countless number of designers, engineers, and manufacturing employees," the Indian official said.
"We hope to give them the true launch that they and our fans and riders deserve."
If it wasn't a real photo, why the protestation?
Mixed feelings
The photo has been met with mixed feelings by our readers.
Some love it because it is quite similar to the flat tracker Scout FTR 1200 Custom prototype.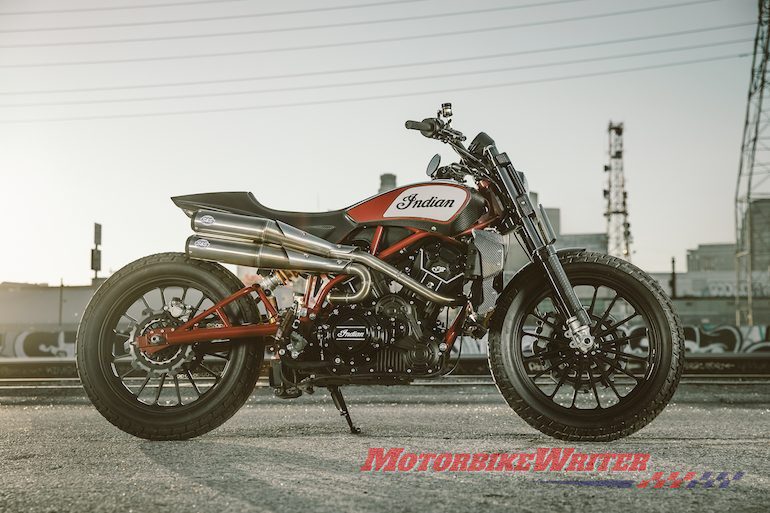 However, others are disappointed with the exhaust system which has been substantially changed and the fatter seat.
Indian Motorcycle confirmed in June that it would build the FTR 1200 next year and dealers tell us they are already taking orders from eager riders.
One of our readers is so disappointed with the real production version he says he wants his deposit back.
While the patent drawing does not show the seat, it does reveal a more prominent headlight, a rectangular instrument panel and a very minimal tail.
The photo also shows a very tidy tail, but it may need to be longer to fit a number plate and pass official regulations.
Click here to find out if your tail tidy is legal.
Both the leaked photo and patent drawings do not include mirrors, although the photo does show discrete indicators.
Notation submitted with the drawing says that the bike will be the basis for "multiple vehicle platforms to reduce manufacturing time and expense".
When the company confirmed production their official press release said: "The production FTR 1200 will carry lines and styling that were inspired by the FTR750 (race bike) and FTR1200 Custom."
"Those are the bikes people fell in love with and we want to bring those race-inspired design characteristics to the street in a way that only Indian Motorcycle can.
"We've leaned heavily on those characteristics to give the production FTR 1200 its own unique look and style."
FTR 1200 price and availability
There is no word yet on engine cubic capacity, power output, price or availability, but the company says it will arrive "sometime in 2019".
A production version is expected to be shown at either the Intermot motorcycle show in Frankfurt in October or EICMA in Milan in November.
Indian no longer calls it a Scout FTR1200, but we expect the price will be similar to the 1133cc Scout which is currently $A19,495 and $A18,995 for the Bobber version.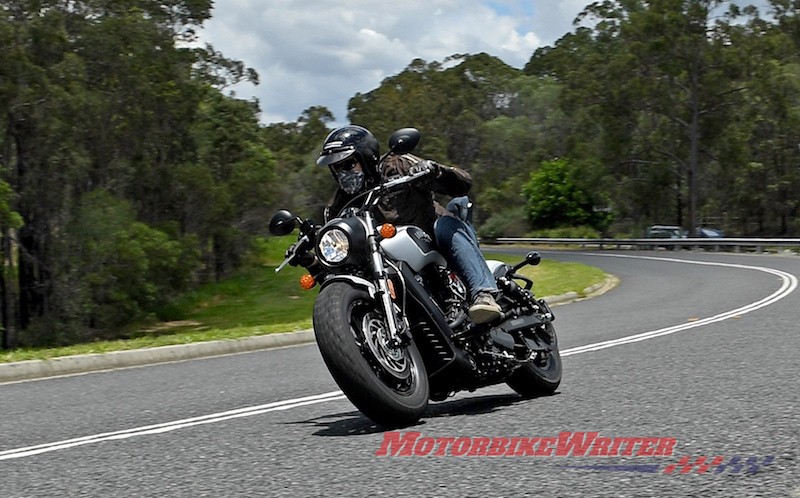 Indian Motorcycle Australia and New Zealand has also announced a competition to win one of the first bikes to come off the assembly line.
To win, riders only need enter their name, country and email address online. Click here to enter. It ends on September 30.
'Style of its own'
Indian says the new bike will "take inspiration, design and performance cues" from the FTR750 and FTR1200 Custom, but will "maintain a look and style all its own" says Senior Designer Rich Christoph.
"We wanted to make sure that the FTR 1200 wasn't merely a regurgitation of the FTR1200 Custom, but something uniquely 'street,' albeit flat track inspired," he says.
"We're thrilled about the character this bike possesses, and its ability to take American V-twin motorcycles into new territory."