A flood of cheap, low-quality Chinese scooters into the market a few years ago has "burned" riders and caused today's slump in scooter sales, according to Yamaha Motor Australia spokesman Sean Goldhawk, speaking at the launch of the Yamaha Tricity three-wheeled scooter in Sydney.
"Australia is not yet geared up for scooters. We just don't get it," he says. "Hopefully a well-priced quality scooter like the Tricity will change people's minds."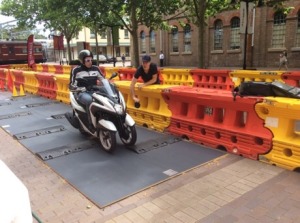 He says scooter sales are in a slump because of the flood of cheap, low-quality Chinese scooters on to our market a few years ago when scooter sales were booming.
"People bought cheap Chinese scooters which broke down, didn't have a warranty, no spare parts and no one wanted to touch them. So now a lot of buyers have a very heavy paperweight sitting in their garage gathering rust. These first-time scooter buyers are now disenchanted with scooters."
(It should be noted that many of the Chinese scooters we receive today are much higher quality and have full parts, labour and warranty backing. CFMoto is an excellent example of the improved quality if product coming out of China these days.)
Sean says another reason scooters are not selling well is because dealers did not understand the market. "We need to set up a dealer network of scooter shops. People feel intimidated walking into a motorcycle shop to buy a scooter," he says.
Sean says it is not only cheap scooters that sell. Vespa has been leading the market with its quality scooters.
He says Yamaha has also been selling quality scooters for years, but people didn't realise.
"The Tricity may convince buyers to return to the market because it is well priced, easy to ride and safe. It also comes with $60 capped-priced servicing for the first 18 months or 8000km," he says.
Capped-price servicing has been an effective marketing tool for some time in the car market. "We trialled it in the MT-03 and it has gone really well," he says.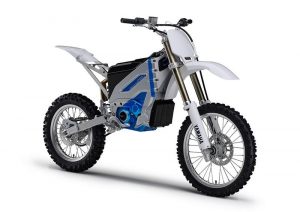 Sean would also like to introduce Yamaha electric scooters and bikes to the Australian market, but says the government needs to provide charging station infrastructure before electric vehicles take off here.
"The manufacturers have been ahead of the game for some time and are ready to go with electric vehicles, but we need the government to play its part," he says.
"I think electric dirt bikes would go really well in Australia. How good would it be to ride one in the bush and the only noise you hear is the chain rattling? It wouldn't disturb anyone."