Ewan McGregor and Charley Boorman are expected to do their third travel documentary, Long Way Up, from South America to Los Angeles on Harley-Davidson LiveWire electric motorcycles.
They are also expected to be supported by two electric Rivian R1T pick-up trucks which are likely to carry DC fast chargers.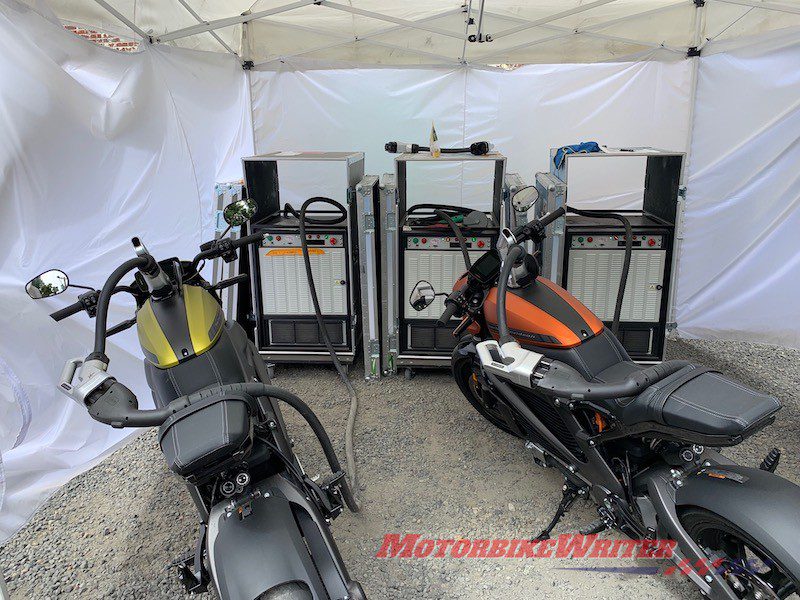 South American press have already spotted the trucks and four LiveWire bikes being unloaded in Tierra del Fuego.
While attending a recent electric grand prix race in Rome, Ewan said:
In twenty years we will not use fuel, everything will be plugged in.
If they are planning to ride from the bottom of South America, possibly as far as Alaska, it should take some time on electric bikes.
The Rivian truck has 650km of range, but the LiveWire only has 150km of highway range and 235km of city range.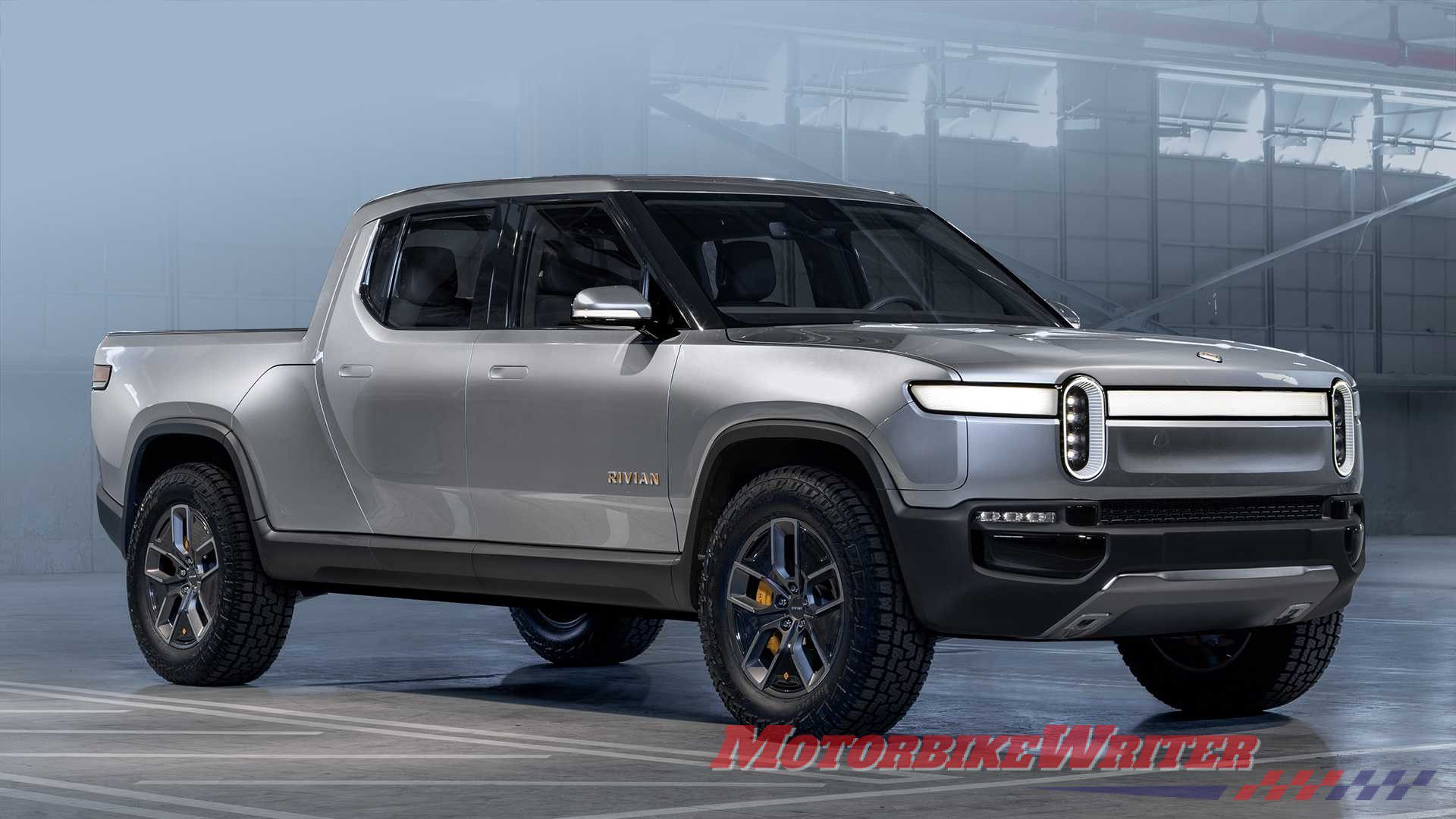 Charging times will certainly make it a long trip.
However, the trip may just do for electric motorcycles, particularly the LiveWire, what Long Way Round and Long Way Down did for adventure riding and the BMW GS range.
Mind you, they will  also be supported by a fuel-guzzling Mercedes-Benz Sprinter and Ford F350.
Long time coming
The long-awaited third Ewan and Charley travel documentary has been a long time coming.
Charley has been telling us they have been planning their Long Way Up America trip for about 10 years.
The problem has been that Ewan has been so busy with Hollywood movies he could not afford a few months off.
There was also the fact that Ewan is ambassador for Moto Guzzi and Charley is ambassador for Triumph.
The pair rode BMWs in their 2004 Long Way Round and 2007 Long Way Down.
In 2015, Ewan said he may ride from California to the tip of South America on a Moto Guzzi Stelvio. That never happened and the Stelvio was retired a year later.
Charley told us last year that Ewan's relationship with Moto Guzzi would not necessarily foil their plans:
We've been talking about it a long time and if the stars align we will do something like a Long Way up from Tierra Del Fuego to Alaska in the next couple of years. It really is close now. Ewan's always had a loose relationship with Moto Guzzi so there's no conflict there.
But rather than Moto Guzzi and Triumph, it appears the pair have opted for the new Harley-Davidson LiveWire.
While it was thought they would go all the way to Alaska, Charley recently said the ride would go from Argentina to LA.
Maybe they don't want to cover the same territory through Canada and Alaska that they did in the Long Way Round.
Long Way Back
It's been a long time between trips for Ewan and Charley.
From 14 April 2004 to 29 July 2004, they rode across Europe and the USA in Long Way Round and from 12 May to 4 August 2007 they rode from the top of Scotland to Cape Town in South Africa for Long Way Down.
With Ewan becoming increasingly busy with Hollywood movies, Charley squeezed in the 2006 Dakar rally for his series, Race to Dakar, and has produced several other travel shows.