German automotive manufacturer BMW must be getting closer to joining the fray with an electric motorcycle.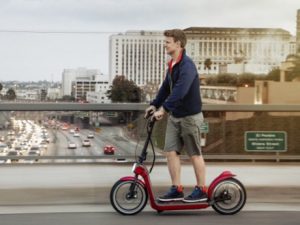 The blue propellor brand company has already released the electric C-evolution scooter and has now developed a folding Mini CitySurfer electric scooter concept. They have also committed to produce plug-in hybrid versions of all its core-brand cars, starting with a 3 series prototype, but has so far BMW has steered away from an electric motorcycle.
Several electrical companies have been making electric motorcycles for some time, but it has taken the traditional motorcycle companies longer to join the coming electric bandwagon.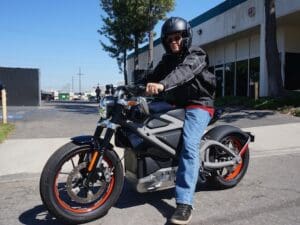 That could now be changing with Harley-Davidson unveiling the LiveWire electric concept, Yamaha about to release two production models, KTM launching the electric Freeride trials bike and Bultaco returning to manufacture with electric bikes.
Polaris – maker of Indian and Victory motorcycles – must also be poised to develop an electric motorcycle given their EV range of quad bikes and their ownership of two small EV makers.
Surely BMW also can't be far too away from the leap to electric motorcycles. And when it does make that leap, it will be a major one for the industry.
Meanwhile, BMW has joined the current frenzy for urban mobility electric scooters based on the old-fashioned kick scooter.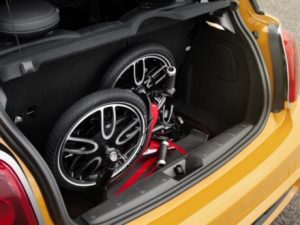 The BMW Mini CitySurfer weighs only 18kg and can be folded up to take on public transport or thrown into the boot of your car.
It isn't designed to take over from public or personal transport, but to be the perfect complement to the urban commute which often takes you close to your destination, but not right to the front door.
It is powered by a lithium-ion battery that runs a gearless hub motor with regenerative braking and range of up to 25km and a top speed of 25km/h. It can be charged from a mains wall socket.
No word yet on production, but the concept could just be further development work toward a full-scale production electric motorcycle.
Meanwhile, BMW Australia has said they will not be taking the C-evolution electric scooter yet.