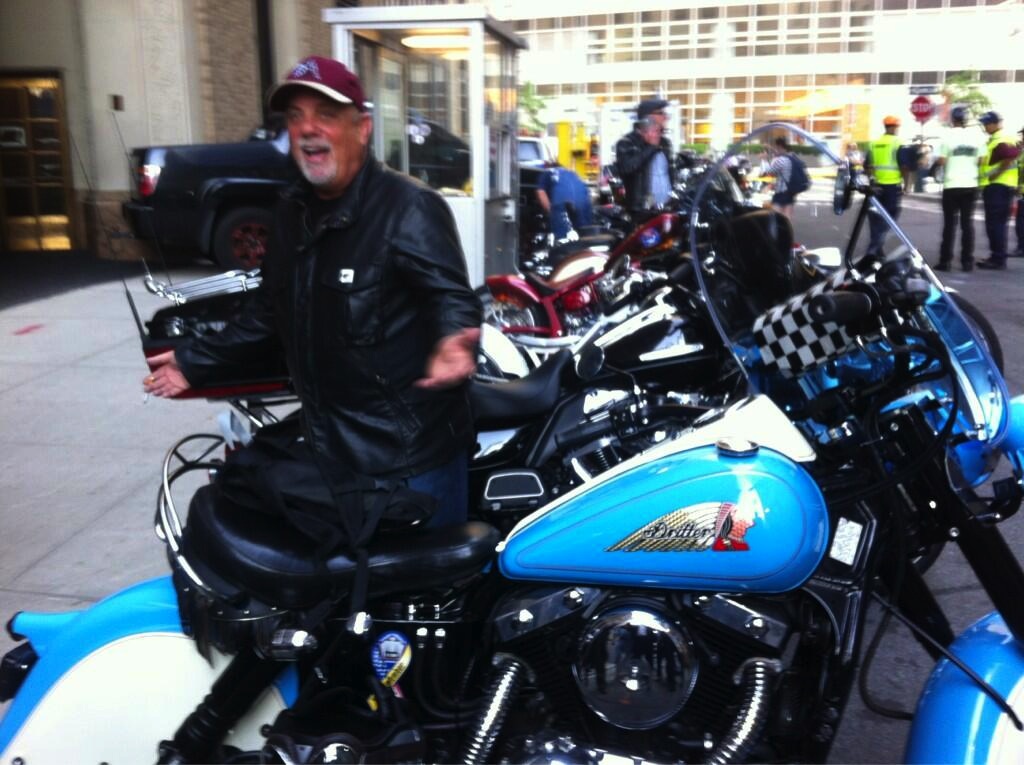 A lack of a permit didn't stop thousands of bikers from parading into Washington on September 11 in support victims of 9/11.
Organisers of the "2 Million Bikers to DC" ride were denied permits for a police escort through traffic because the parade was expected to be too big and disruptive.
It had nothing to do with the fact that the riders were originally riding in solidarity against a controversial Muslim rally.
However, the bikers did not plan to confront the Muslim group.
While the numbers fell short of the "2 million" implied by the event's name, there were thousands of bikers involved.
The ride began at Harley-Davidson of Washington in staggered groups of 50 which were too great to stop.
Motorists were forced to sit, wait and watch, many snapping photos and waving in appreciation.
Meanwhile in New York, a similar 9/11 bike parade was granted a permit and was led by Billy Joel who didn't have to ride his motorcycle in the rain.
He says he lost friends in the attacks and wanted to be a part of the ride to honor them.
"That was probably the worst thing that ever happened in my own life, it's still an open wound and it hasn't closed. I don't know if it ever will," said Joel riding an Indian Drifter. The Piano Man has long been a bike collector and a crash in 1982 nearly cost Joel his music career.