As a testament to Italian craftsmanship during the summit, Ducati created a unique Desmosedici RR motorcycle for display. This special motorcycle featured a distinctive livery with graphics suggested by then Italian Prime Minister Silvio Berlusconi, along with the summit's logo and the flags of the eight participating nations.
The Ducati Desmosedici RR, often dubbed "the Ferrari Enzo of motorcycles," set new standards for superbikes upon its 2008 release. Essentially a road-legal replica of a MotoGP racer, it boasted a 1.0-liter, 16-valve L-4 engine generating 200 horsepower. Its performance was remarkable, especially considering its curb weight of only 400 pounds.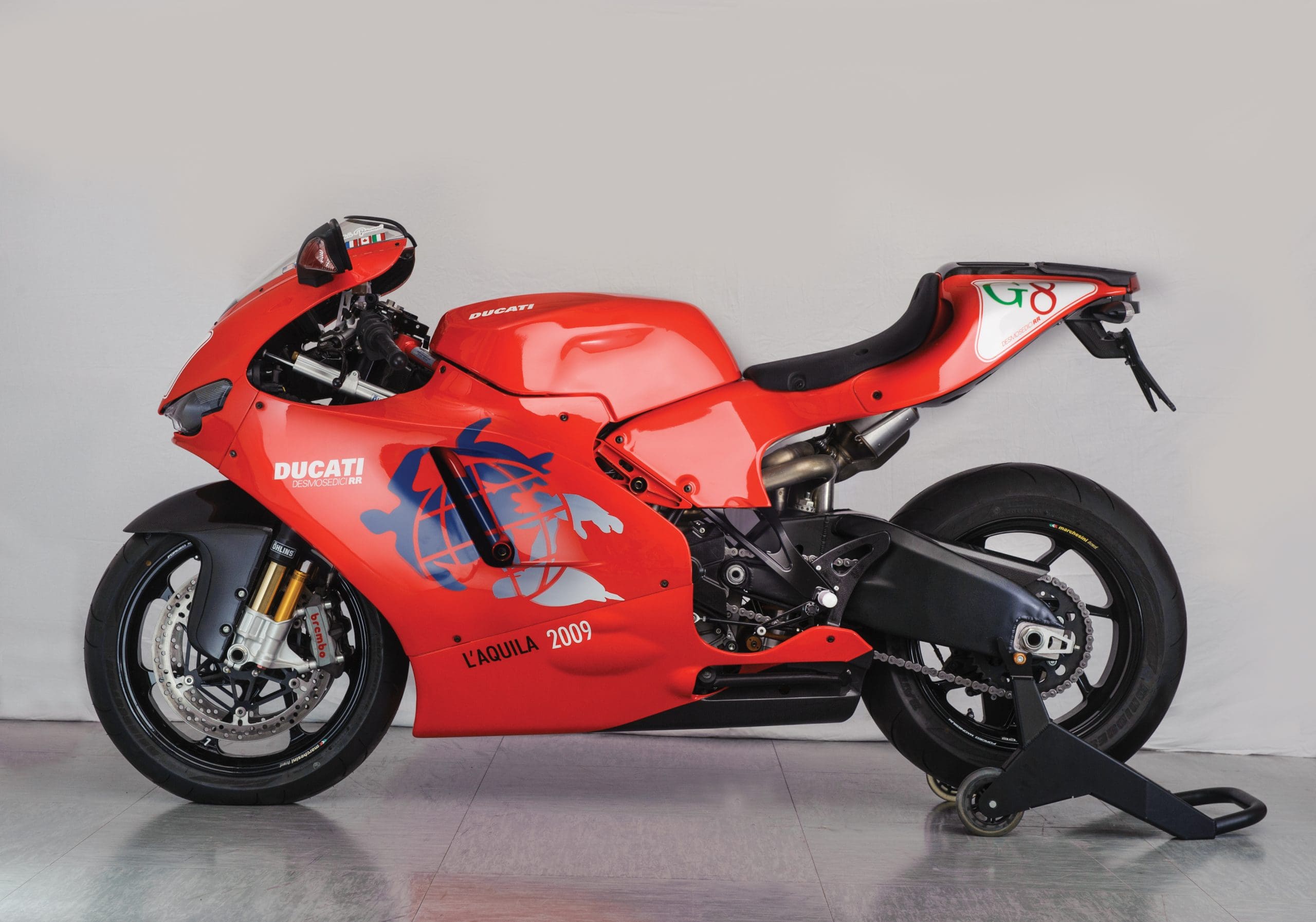 It could accelerate from 0 to 100 km/h in less than three seconds, reaching a top speed of 307 km/h. With just 1,500 units produced and a price tag of £40,000, the Desmosedici RR stood as one of the most expensive motorcycles ever manufactured.
Source: RM Sotheby's