There's nothing quite like a track day. We all know the bikes under us are capable of great speeds, exhilarating acceleration, and lean angles that would make a Michael Jackson "Smooth Criminal" dancer jealous. We also all know, or at least should know, that such things are not entirely legal, or safe, on public roads.
But when a dedicated race track hosts a track day, or your motorcycle club rents out a track for a day of fun, you can finally twist the wrist all the way, push your bike the way it was meant to be pushed, maybe even drag a knee or two through some tight apexes. Of course, you need to be properly equipped for such a day: full race leathers, racing gloves and boots, helmet, and, of course… motorcycle.
2022 Suzuki SV650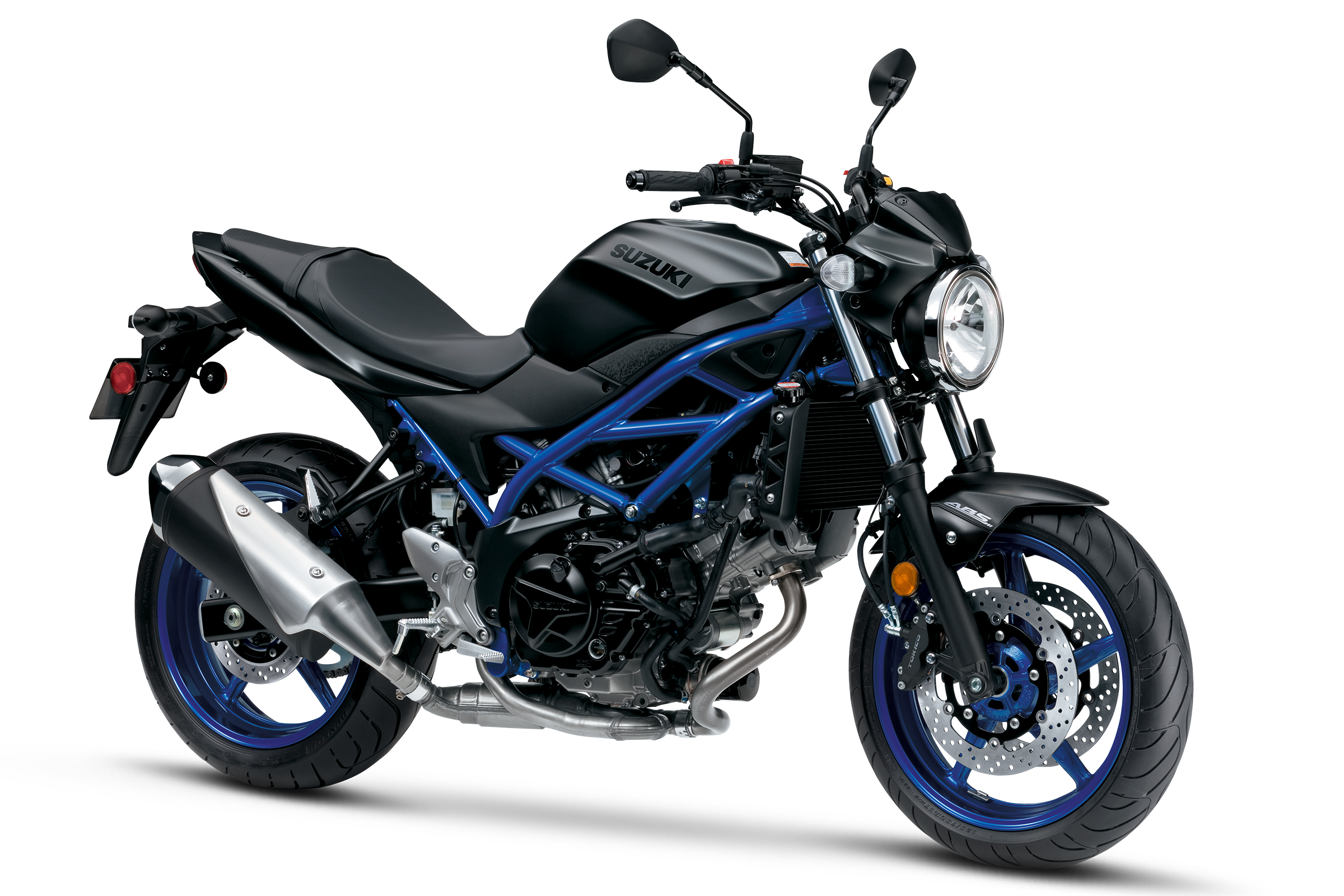 Yes, a naked bike is on our recommended list for a track day bike, and let me explain why. Not everyone that attends a track day has been there before. Some riders may have just started their journey into our favorite hobby, and some may have been riding for years on the street but never on the track. So, more often than not, those riders have a street bike with some sporting ability and they want to bring it to the track to get a feel for if they want to do track days.
Anyone that knows, knows that the SV650 is one of the most highly recommended beginner bikes out there. It's comfortable, lightweight, has a rev-happy, willing engine, and is incredibly easy to work on should anything go wrong. As well, it has the soul of a GSX-R650R pulsing about it, in a much easier-to-digest package.
For a novice track rider, the SV650 is a perfect all-around bike that can scream down a straightaway just as well as it can comfortably commute. On top of that, it's a very inexpensive bike compared to many others on this list, so it's also great for budget-conscious track day riders.
Suzuki SV650 scraping the pegs a little on a twisty European road:
2022 Kawasaki Ninja 400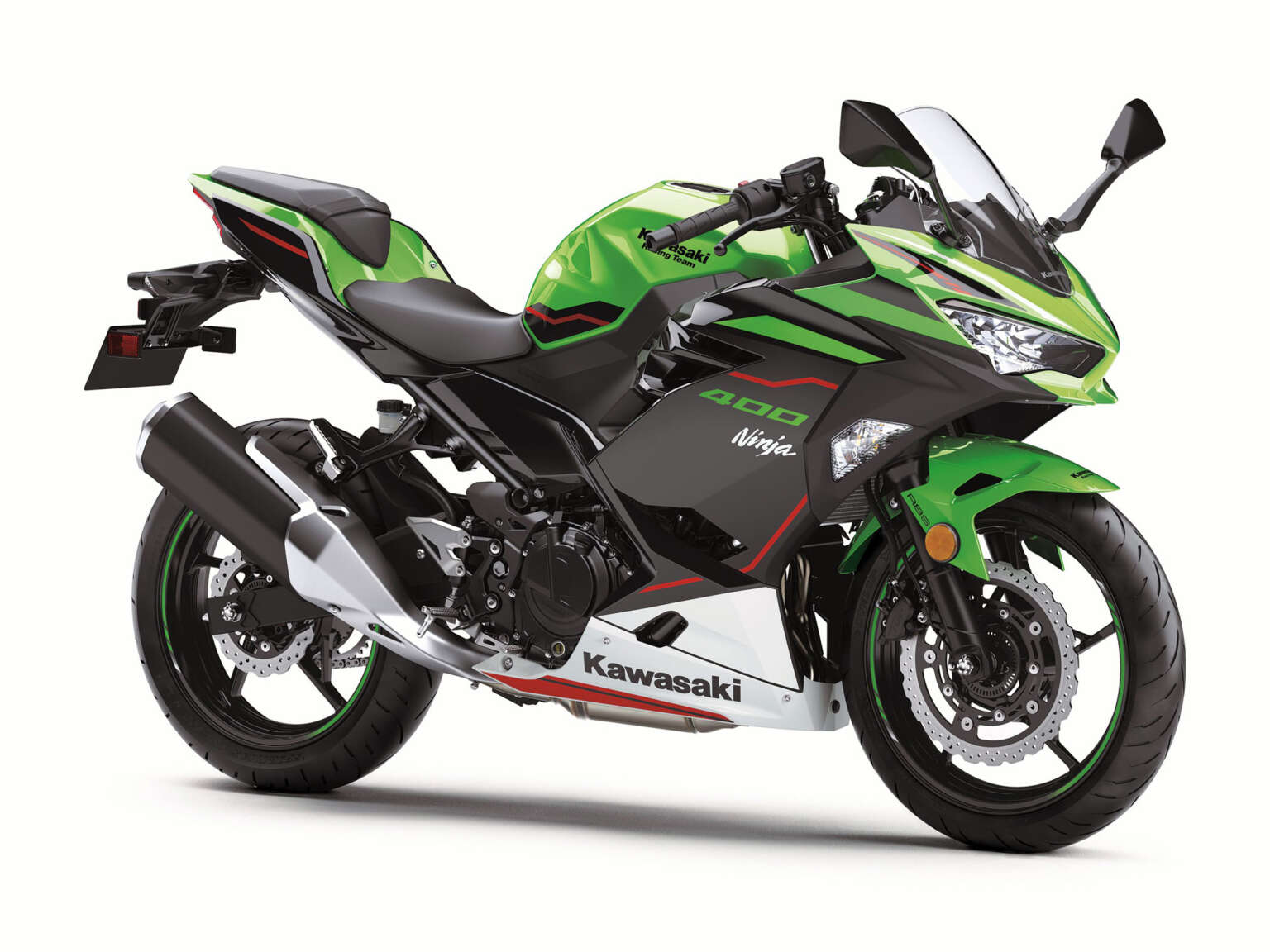 The Kawasaki Ninja 400 is a great first pure track bike if you've tested the waters and want to get more involved in the trackside of things. Like the SV650 mentioned above, it's a great beginner bike, however, unlike the SV650, the Ninja 400 is an out-and-out sportbike instead of a jack-of-all-trades naked.
The key difference lies in power delivery, where the Ninja 400 doesn't really wake up as a track monster until you pass 6000 RPM. However, once into that powerband, and in the hands of an experienced rider, the Ninja 400 has been known to embarrass liter bikes.
In the hands of a beginner, it's also incredibly forgiving, with lots of feel through the bike as to what the tires are doing, and has pegs high enough up the frame that you can get some pretty decent lean angles going.
While you won't be setting any lap records at whatever track you visit, what you are sure to do with a Ninja 400 at the track is learn how to ride on the limit, which is much more forgiving on a 399cc instead of a 1000+ cc bike.
AchMoto on YouTube at Inde Motorsports Ranch:
2022 BMW S1000RR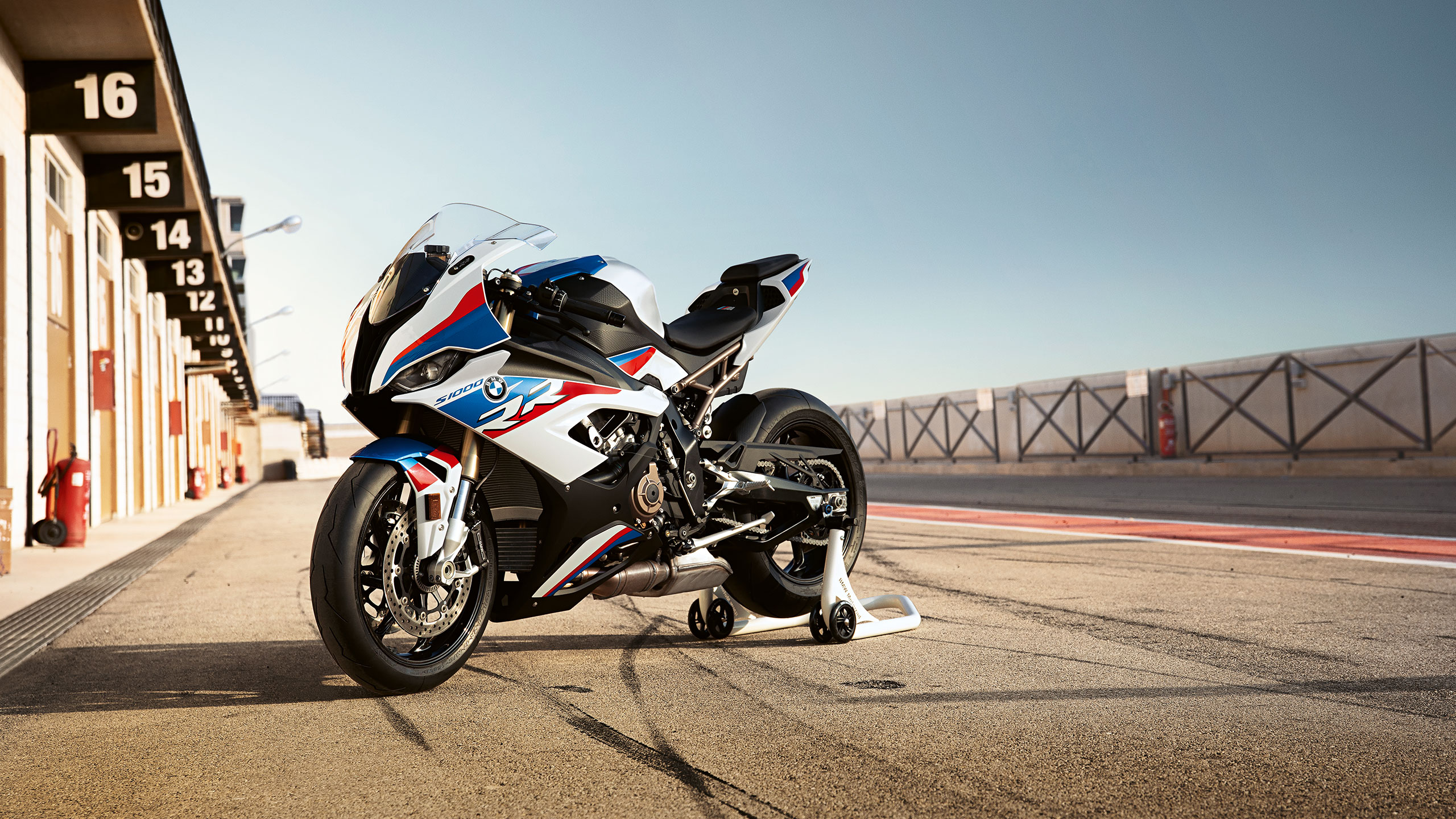 The BMW S1000RR is what you get when you let the M Division and the BMW Motorrad groups get together over coffee. Originally designed to be a homologation special in 2009 for BMW's entry into the World SBK Championship, multiple years and multiple upgrades have brought forth a 2021 model that is more at home on the track than on the road. The M Division also got their own bike for 2021, the M1000RR, but we don't have it here as a recommendation because it is definitely a bike for the highly experienced rider, as it is the BMW World SBK bike with mirrors.
The S1000RR produces 207 HP from 999cc, in a bike that weighs less than 440 lbs. It has a race mode in its driver aids controls that dials back the ABS, traction control, and stability control to let the rider feel more through the bike, while also kicking them into full power should it detect the start of a crash. It has a narrow, blade-like profile to slice through the air, coupled with aggressive air intake to ram as much air into the engine as possible.
And, of course, being a BMW, there is an M Sport package available for the bike if you order one new, which gives you the BMW racing team paint scheme, carbon fiber wheels, a lightened battery, M chassis kit with rear ride height and swingarm pivot adjustability, an M sport seat and an upgraded version of the "race" mode in the control system known as "Race Pro" mode.
BMW S1000R M package track day from Makoni Pakoni on YouTube:
2022 Aprilia RS660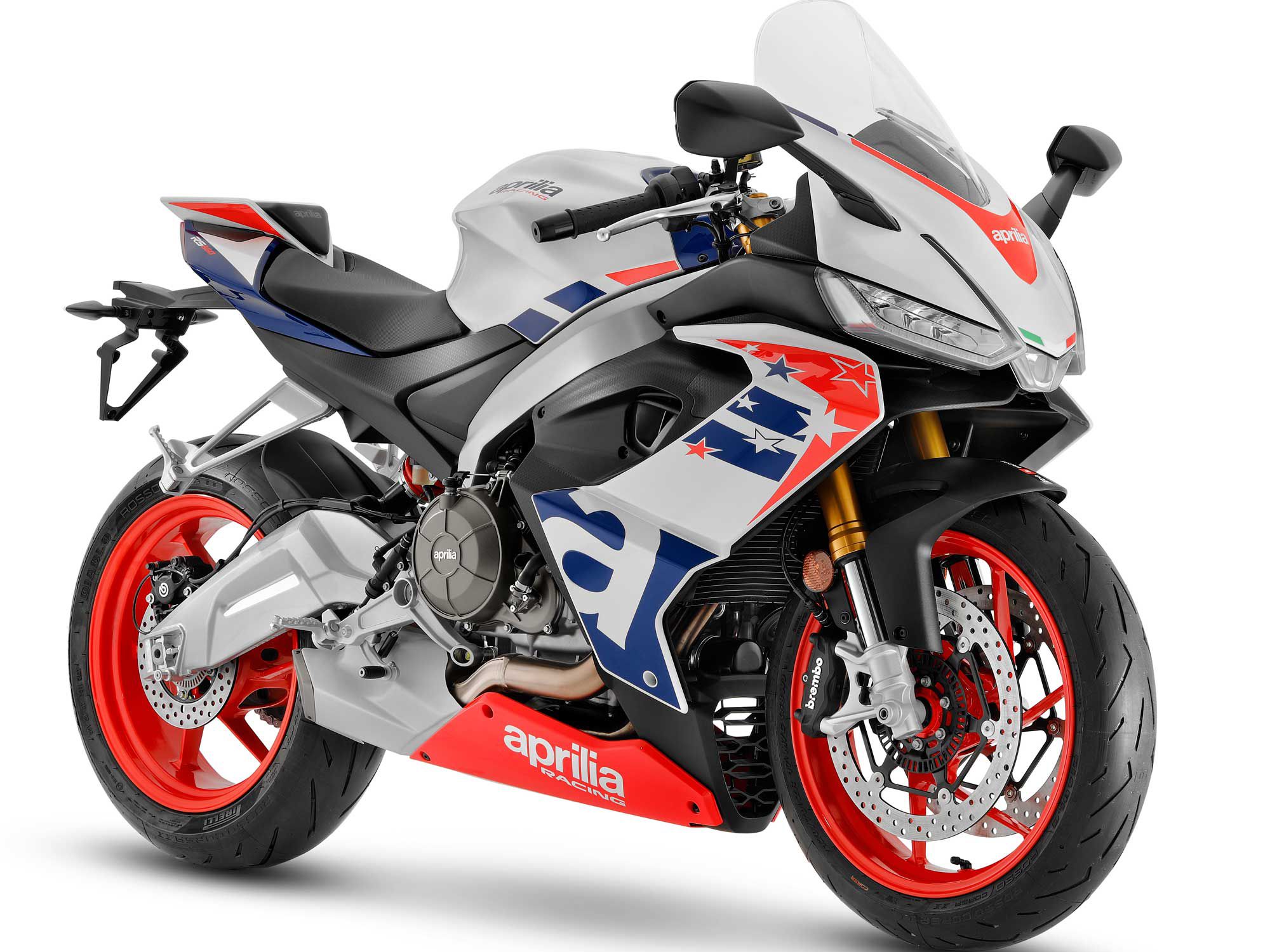 After years of teasing, waiting, riders losing their sanity slowly day after day, Aprilia finally relented and released the RS660 sportbike this year. And they couldn't have chosen a better time, with the recent discontinuation of the previous ultimate track 600, the Yamaha YZF-R6.
While the RSV4 RR and even the RSV4 1100 Factory may be better all-around supersports for the track with huge grunt and screaming V4 engines, the RS660 is the one that everyone's been wanting. This is because, at a modest price for an Aprilia ($11,299 USD), you get all of the technology, experience, and quality that Aprilia is famous for in its bigger supersports, in a 600cc class bike that will devour any corner and straight you throw at it.
With a liquid-cooled 659cc parallel-twin engine, this little screamer puts out 100 HP at over 10,000 RPM, with a weight that is near as makes no difference 400 lbs wet. The clip-on's are low and forward, giving a much more aggressive lean for the rider than most sportbikes. This makes it comfortable for both street riding in a more upright position, but slide your butt back a little on the seat at the track and you can get into a full tuck no problem.
The only considerations for the bike being somewhat more of a street bike is the fact that the pegs are lower than on a proper supersport, but of course, the aftermarket has been extremely active. You can get rear peg kits from companies such as Spider Racing, IRC Components, Rizoma, and Crosstrax, which bring the pegs, shifter, and rear brake up higher.
Watch YammieNoob on YouTube thrash his own Aprilia RS660 on the track for 15 minutes

2022 Yamaha YZF-R7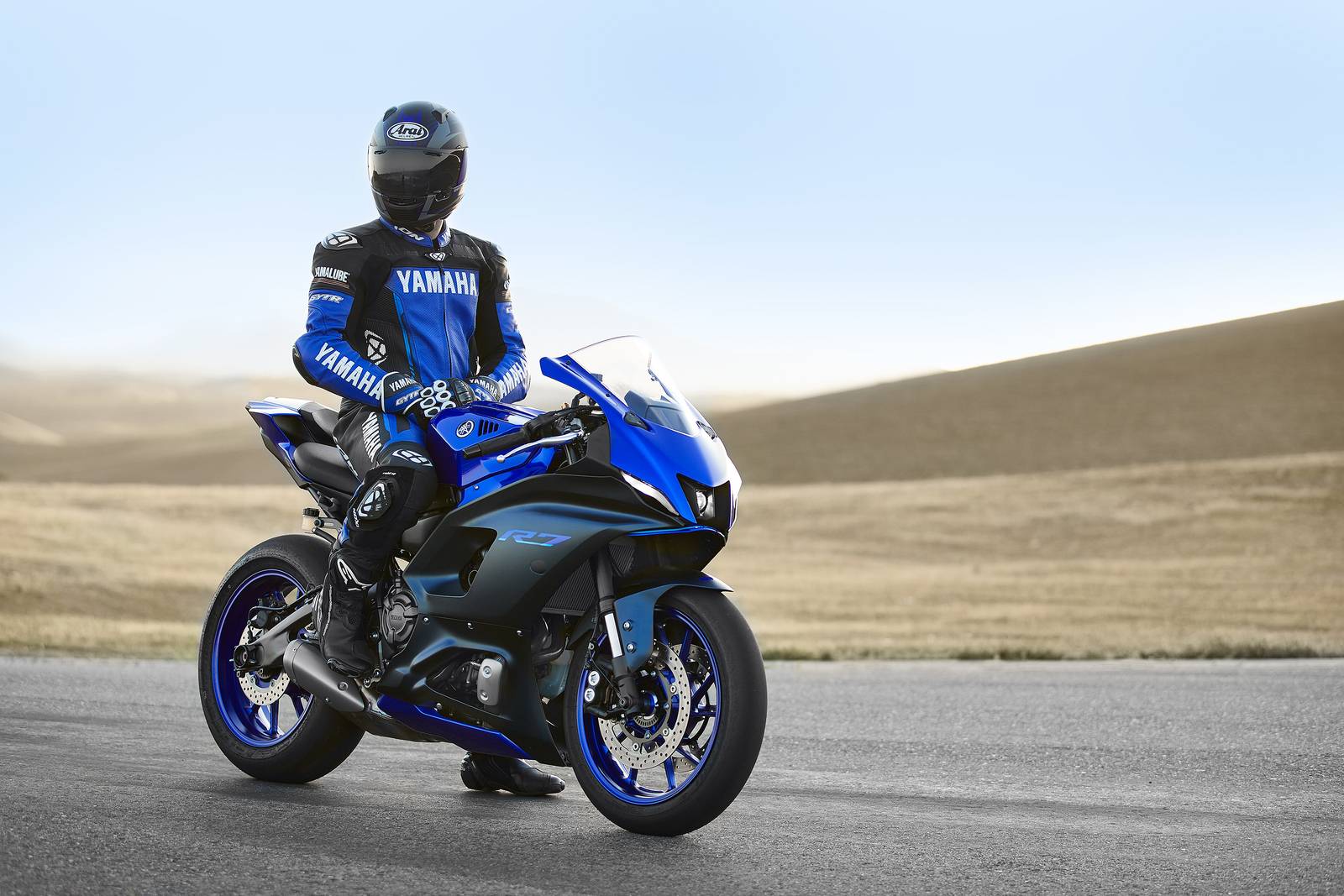 The 2022 Yamaha YZF-R7 is all-new for 2022, replacing the venerable and well-loved YZF-R6. The first thing that needs to be said outright is that the R7 is not as aggressive or as fast as an R6, that's just not happening. What the R7 is, however, is a racing homologation model to allow a SuperTwin-class R7M to take part in the MotoAmerica SuperTwin Championship.
Sharing the same engine as the "hypernaked" MT-07 with a crossplane crank 689cc parallel-twin, you get roughly 75 HP and 50 lb-ft of torque. The R7 was designed and built from the ground up to be lightweight and up on its tires, making it immensely flickable without flicking you off of it in a highside, and while the HP number may be low, parallel-twins are known for their tractor-like torque out of corners. The same happens with the R7, as you can roll on the throttle as you clear the apex and the bike will just grunt-n-go. No need to wind it up to the stratosphere, just keep the revs anywhere above 2,500 and it'll pull nicely.
It's one of those rare beasts that is both welcoming and forgiving for novice track riders, and a scalpel in the hands of experienced one. Because it's so light and so agile, lean-in and counter-steering is almost telepathic, the front wheel letting you know exactly what is happening in a tribute to the R6 before it. The seat is supportive and narrow, allowing you to hang off the side with your knee slider scraping the tarmac as you clip the apex, and with the low and mid-range grunt of the parallel-twin, rolling on the throttle brings you back upright as you tuck behind the tall windscreen.
It's very easy to forget that this bike was designed to be a racer first, and a street bike second. Yet, its street manners are those of a gentleman, with the beast inside ready to howl down the front straight at your local track. There are still other bikes you can get for the track, but in the hands of an intermediate rider looking to gain confidence and skills as well as have a great bike for their everyday ride, Yamaha has a genuine winner here.