When wings were first used in MotoGP aerodynamic design a few years ago, we were concerned that the ugly F1-style appendages would make their way to road bikes.
Well, our worst fears have been confirmed with Aprilia the first to add racing wings to a production bike.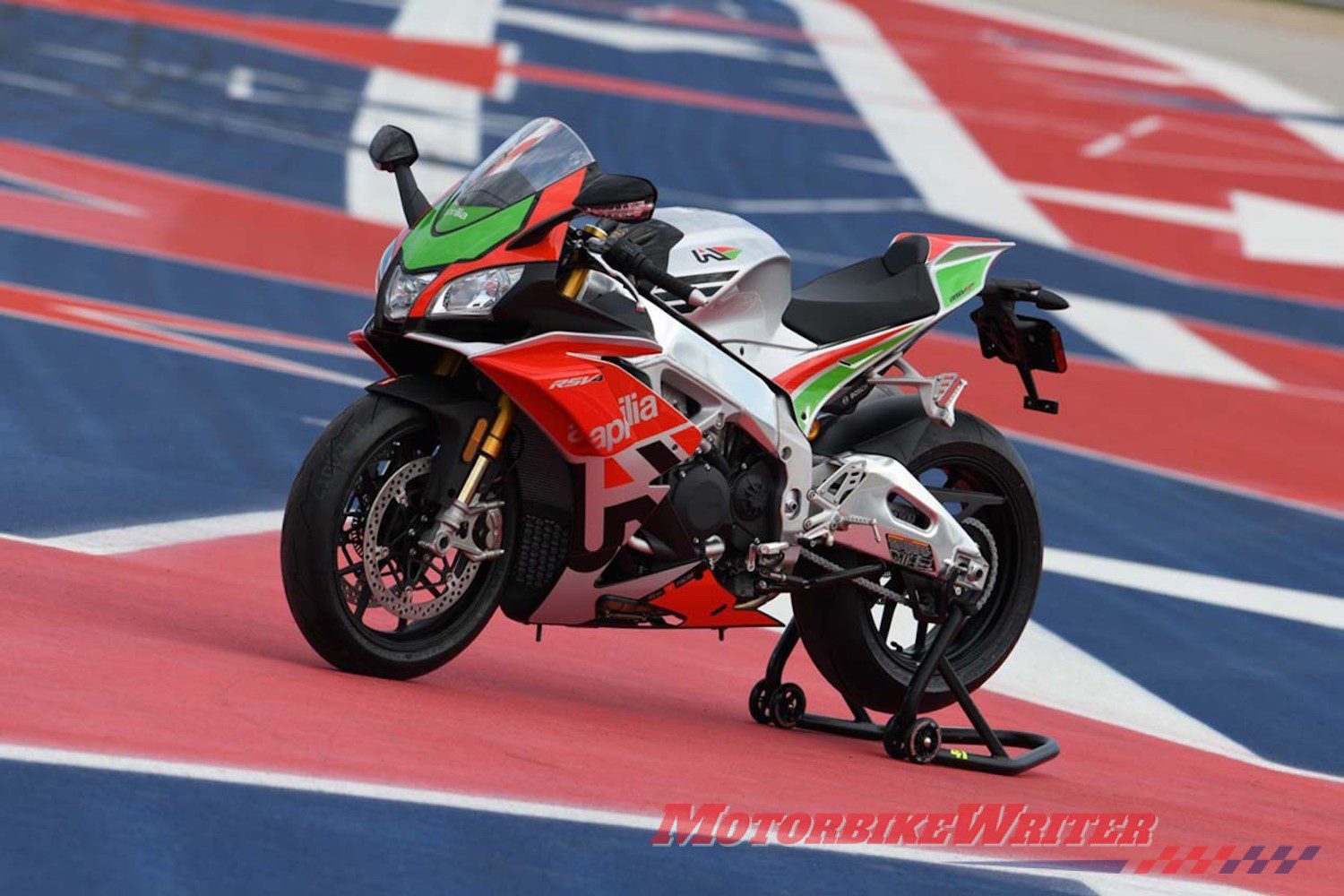 However, it's only a limited-edition RSV4 RF LE, but it could be the start of such ugly looking fairing appendages.
Of course beauty is in the eye of the beholder and some may see this as beautiful styling.
Wings in MotoGP
However, very few road riders would probably benefit from the aerodynamic downforce benefits of the wings which are only effective at illegal speeds.
Interestingly, they decrease top speed and MotoGP officials have been strict on rules about the wings, saying they could detach and pose a hazard to other riders.
The wings on the Aprilia RSV4 RF LE are the same as those developed by Aprilia Racing for their MotoGP RS-GP prototype.
At least they aren't as big and ugly as some of the wings we have seen on MotoGP bikes.
The ugliest of all MotoGP wing designs have been on Ducatis, but thankfully they did not add any to their Panigale V4 1409.
Aprilia RSV4 RF LE
Only 125 Aprilia RSV4 RF LE bikes will be made and they will all be sold in the USA. There is no word on how much they will cost.
It is painted with the traditional Tricolore design worn by Loris Reggiani's motorcycle in 1987 when he won the first of Aprilia's 294 world championship wins in GP racing. 
Despite being a limited-edition model, the bike is powered by the same 999.6cc 65° V4 engine as the RSV4 RR and RF with 150kW of power and 115Nm of torque.
Do you think it looks ugly, or do you like the design? Leave your comments below.