Adventure riders looking for a new challenge should try the newly opened Aberfeldy Track in the Gippsland area of Victoria. The 180km rugged, unsealed road runs through Baw Baw National Park about 125km east of Melbourne and is suited to off-road motorcycles and vehicles.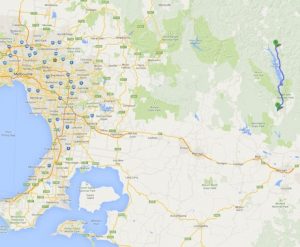 It starts at the town of Erica, about 160km east of Melbourne, and does a figure-eight circuit around Aberfeldy, passing through historic goldfields, stunning bushland, over mountains and beside Lake Thompson. For the history buffs, local historians have identified and documented the tales of famous and important figures who travelled or lived along the track during the gold rush from the 1860s to early 1900s. Their efforts can be found on 62 signs at historic ruins, townships, huts, graves, hotels, cemeteries and homesteads.
Click here for more info.