The island nation of Sri Lanka off the southern coast of India has been plagued by a long civil war, the 2004 tsunami, the 2019 bombing tragedy and the current pandemic.
However, it's also a rider's paradise and an excellent introduction to riding in Asia and the subcontinent region.
Now the country has opened up with no restrictions for international vaccinated travellers.
Having toured the country in 2018 with Extreme Bike Tours I can highly recommend them once Australian restrictions ease and we are allowed out of the country for recreation. 
Tour part-owner Ben says they are now "open for business and we are keen to get on the road".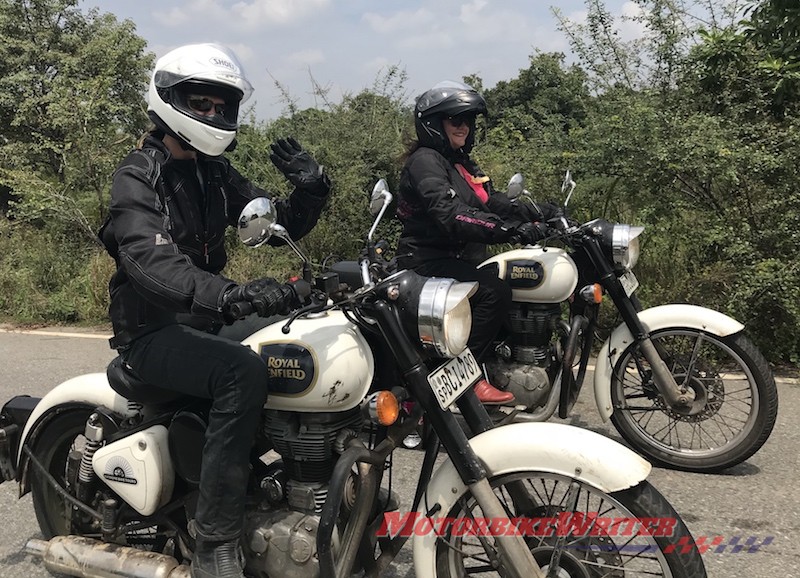 "We are kicking it off with The Great Escape, our Hidden Sri Lanka Tour rebranded for this new age of freedom." 
The company has announced dates for tours from 5-17 February, 26-10 March and dates to be confirmed for tours in July and August.
I did the 13-day Hidden Sri Lanka tour and was not expecting it to be rider heaven.
I did not expect there to be such a wide variety of roads from billiard-table smooth winging asphalt through the hills, dramatically tight hairpin turns that drop down a step at the apex, bumpy and gnarly mountain goat tracks and everything in between.
While you could ride some of the roads on a superbike, you might need an adventure bike for some of the others.
Extreme Bike Tours uses Royal Enfield Classic 350s, not only because there is a 400cc limit on motorbikes in the country, but because it is such an iconic subcontinent bike and is suitable for a wide variety of road surfaces.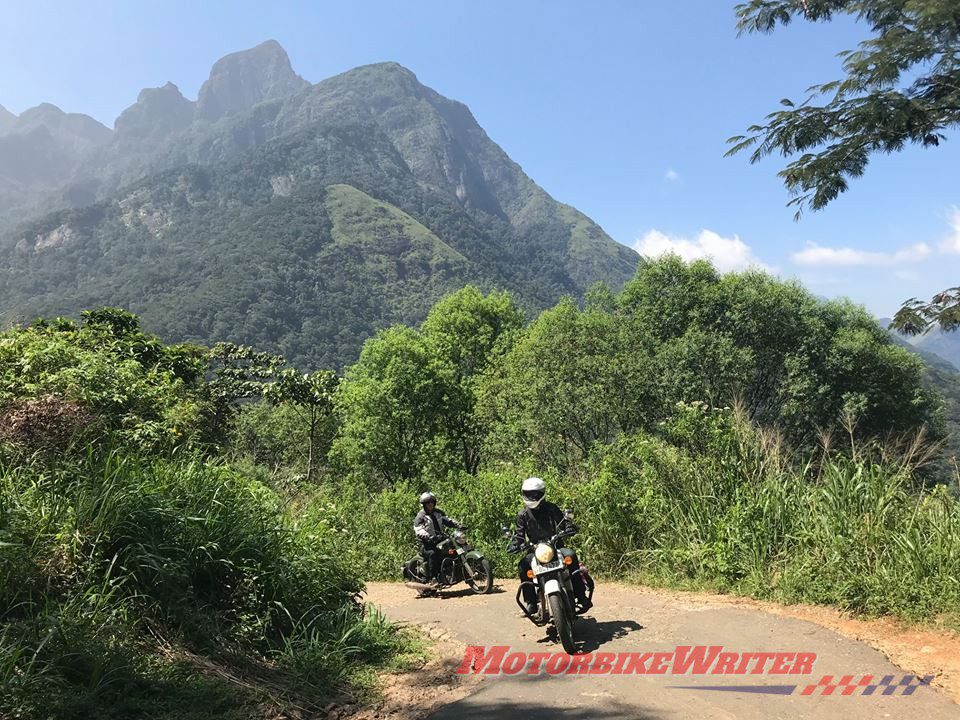 One of the tour company's owners describes Sri Lanka as "India lite", meaning it is a more accessible riding environment than the chaos of India.
There is still plenty of chaos in the towns and cities, but Extreme Bike Tours avoids most except the ancient former capital of Kandy.
Once out of these busy and vibrant centres, you head for the hills, coast, national parks and villages where the traffic is much easier to negotiate.
There is a lot to see in Sri Lanka if you can only peel your eyes off the gloriously challenging and diverse roads.
From idyllic palm-dotted golden beaches to tangling jungle forests, rugged mountain ranges and manicured hillside tea plantations, there is a host of natural beauty in this largely untouched country.
Then there are the man-made attractions of giant hilltop Buddha statues, bright coloured Hindu temples, old British colonial buildings and chaotically busy streets and marketplaces.
And finally there are the surprising roadside animal sightings.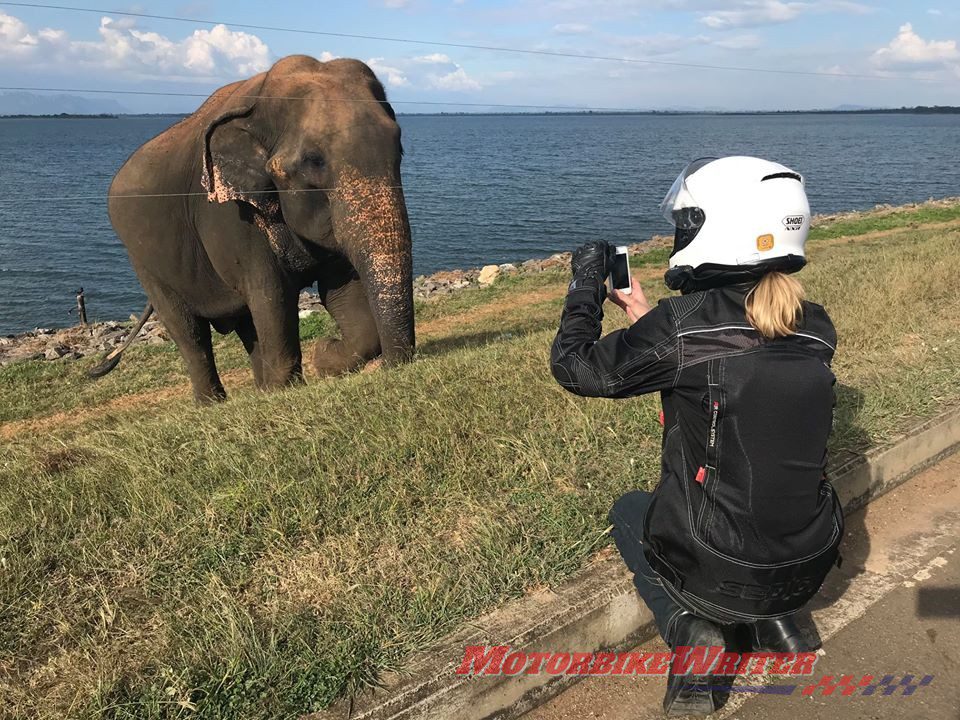 On my trip, I saw elephants, monkeys, sambar deer, myriad birdlife, bats, buffalo, giant land and water monitors (lizards) and a couple of massive pythons slithering across the road … the entire width of the road!
And then there's the food which is fresh, tasty and plentiful.