As international-standard helmets are now approved in most of Australia, we thought we'd look back 50 years to helmet safety standards.
Today's rigorously tested helmets are made of tough and lightweight materials such as carbon fibre, polycarbonate plastic, fibreglass and kevlar in the shell with a polystyrene foam inner.
Studies show that today's helmets reduce the risk of head injury by about 69% and death by about 42%. Critics of mandatory helmet laws say they increase neck and spinal injuries in a crash, but there is no evidence to support that assumption.
By comparison, check out these advertisements for helmets from 50 years ago.
In the 1960s, helmets were made of a variety of materials including leather, wood, canvas, shellac, plastic and lightweight metals such as aluminium.
There were no full-face helmets and many offered less protection than today's cricket or American football helmets.
Meanwhile, the future for modern motorcycle helmets is looking more hi-tech with head-up display, vehicle-to-vehicle communications systems, noise-cancelling capabilities, night vision, instant visor tinting control and various other electronic accessories coming.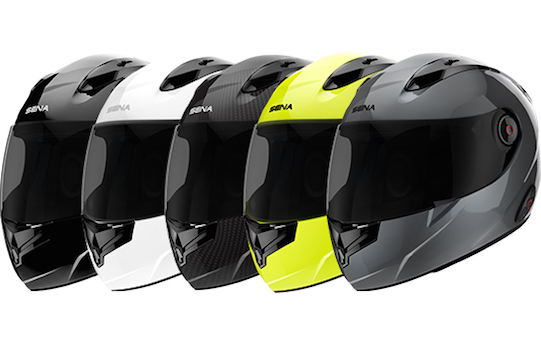 Fifty years ago, the most technological helmet accessory was the "turbo visor", a round piece of perspex with turbo vents to make it spin.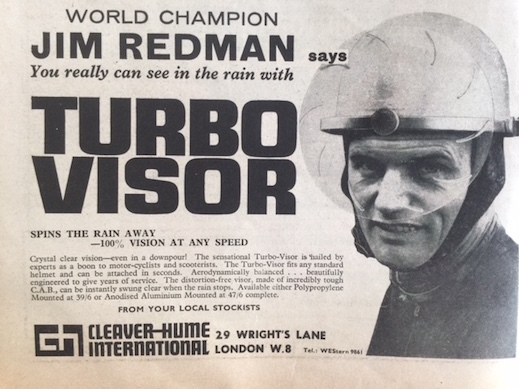 It was attached via a central hub to the front of any helmet and was designed to rotate in the wind and flick off water, providing good vision in the rain.
We're not so sure how safe it would be at highway speeds to have a spinning piece of perspex right in front of your face.
We think today's electronic accessories might be a little safer than the "Turbo Visor".